Solo drivers in the Golden State will have more options to escape traffic congestion on busy freeways – for a price, as transportation agencies increasing decide to convert existing carpool lanes to high-occupancy toll lanes and add new ones.
---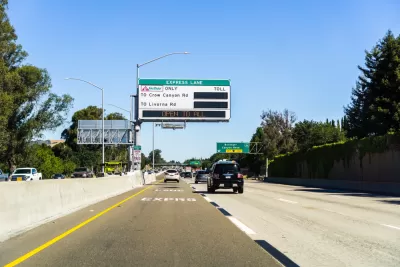 "California is expanding toll lanes on freeways like never before, not just to raise revenue for transportation projects but to change behavior as well," writes Alejandra Reyes-Velarde, a Metro reporter for the Los Angeles Times, in a comprehensive piece that covers Northern and Southern California.
Toll lanes are in the works along the 405 Freeway in Orange County [also here], the 15 Freeway in Riverside County and  Interstate 880 in Alameda County.

Orange County is considering a huge expansion of toll lanes, eyeing the 55, 57 and 91 freeways as possibilities. Darrell E. Johnson, head of the Orange County Transportation Authority, said the plan is part of a decades-long, $43-billion investment in the county's transportation network.

L.A. County officials are even considering adding toll lanes to the 405 in the congested Sepulveda Pass, and later, on the 105 and 605 freeways. Another proposal would add toll lanes to the 5 Freeway between Red Hill Avenue and the L.A. County line, costing $223 million to $779 million, according to Caltrans.
Reyes-Velarde acknowledges the opposition to charging to drive on freeways. California motorists are no different than their counterparts in other states where motorists are told that new lanes (as opposed to existing ones) will require a fee to utilize – though in most cases, the toll can be avoided by carpooling.
The moves have sparked opposition, with some saying drivers should not have to pay tolls in the lanes after already paying for the construction of the freeways themselves through taxes.
Converting a carpool lane paid with county sales tax revenue to an express lane, as planners refer to the toll lane, actually enables all taxpayers to use the lane without fear of paying a $490 fine, regardless of the number of occupants in the vehicle, it's just that a toll is required for solo drivers, which appears to really arouse the opposition. As for adding new lanes, that's where the revenue from the tolls can make the project financially feasible, as planners can tap into low-interest loans like the federal Transportation Infrastructure Finance and Innovation Act (TIFIA) Program.
[T]here is increasing consensus that high-occupancy toll [HOT] lanes -- which reserve certain parts of freeways to carpools and solo drivers paying tolls -- are a key solution. They bring needed revenue for new transportation projects while also putting a higher price tag on driving solo
Climate change
"State and federal goals to reduce the effects of climate change have contributed to the explosion of toll lane projects across California," adds Reyes-Velarde.
Gov. Gavin Newsom recently issued an executive order to spend money on projects that reverse the effects of greenhouse gas emissions associated with transportation. Since then, it has become more difficult to get approval on projects that don't reduce greenhouse gases, said John Standiford, deputy executive director of the Riverside County Transportation Commission.
Induced traffic demand?
When new general-purpose (unmanaged) lanes are added, the concept of induced traffic demand clear applies. One could say the same with carpool lanes, particularly when they operate during peak hours only. But what about express lanes?
Sacramento Bee reporter Tony Bizjak looks into this possibility in his ongoing coverage of the Yolo 80 Corridor Improvement Project from Davis to Sacramento on I-80. 
"Caltrans, the state's transportation agency, plans to add lanes to the freeway, including over the [Yolo] Causeway" (see SacBee drone photo of the elevated freeway crossing the Yolo Bypass, a vast floodplain that includes rice fields and protected wildlife habitat), reports Bizjak in one of two articles on the project published Nov. 21 (and the other article).
"And one key voice, Sacramento regional planning head James Corless, said he knows exactly what type of lanes those should be: Toll lanes."
But would the presence of such lanes increase solo-driving between the Bay Area and Sacramento, or even between Davis and Sacramento?
Susan Handy, chair of transportation technology at UC Davis and a state consultant on transportation issues, said there isn't much research yet on whether "managed" or "express" lanes induce more people to drive. They likely do at least some, she said. But environmentally, "it's better than (building) a regular lane, that's pretty clear."
At the end of the article, Handy "says traffic over the Causeway into Sacramento is so bad she won't go into the city on Friday nights for dinner or entertainment. But, she says, she might rethink that if she has access to a toll lane."
Related on Planetizen:
FULL STORY: A toll lane future is inevitable in California as traffic congestion worsens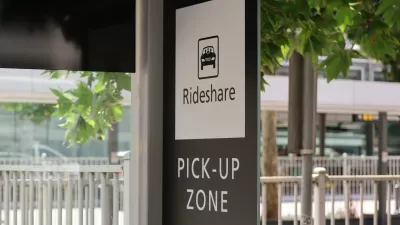 The Slow Death of Ride Sharing
From the beginning, TNCs like Lyft and Uber touted shared rides as their key product. Now, Lyft is ending the practice.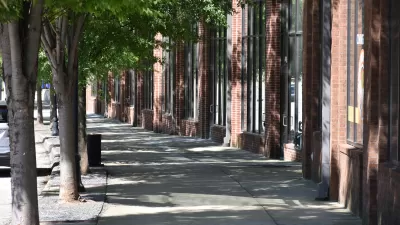 Cool Walkability Planning
Shadeways (covered sidewalks) and pedways (enclosed, climate controlled walkways) can provide comfortable walkability in hot climates. The Cool Walkshed Index can help plan these facilities.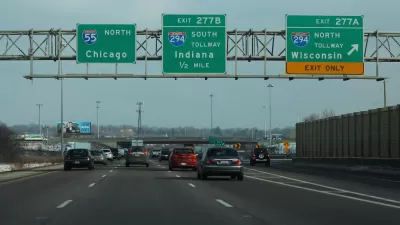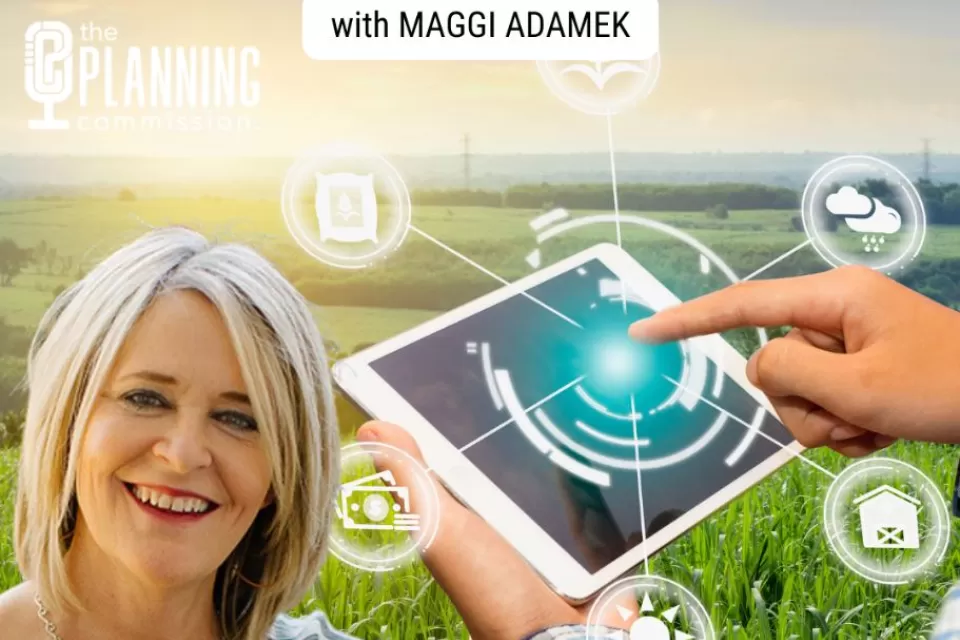 How San Diego Camping Ban Could Impact Neighborhoods
An ordinance supported by the city's mayor would bar people from sleeping on the street near shelters or services, but critics say it will simply push people to other neighborhoods and put them farther away from the supportive services they need.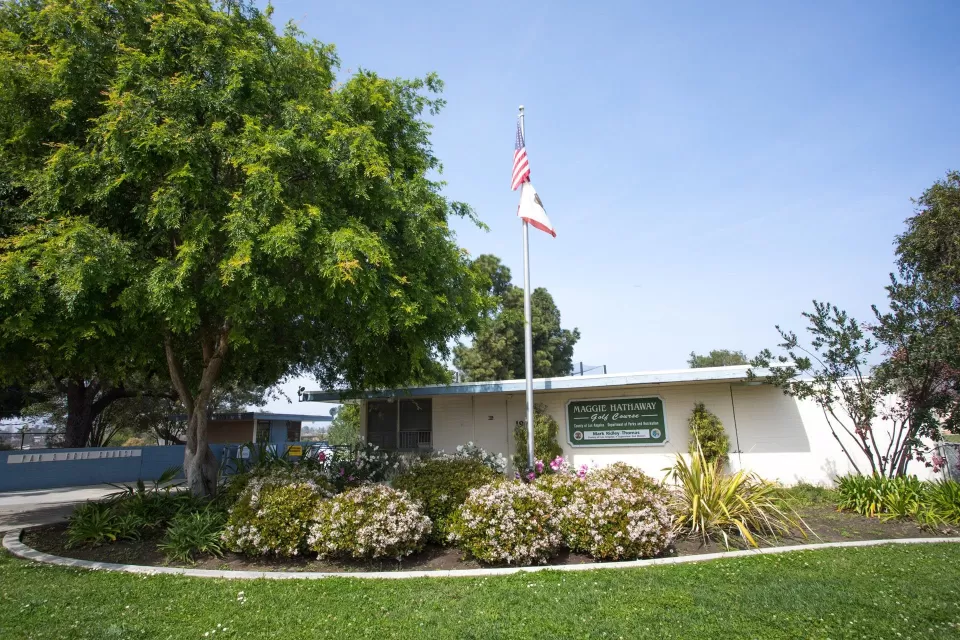 This six-course series explores essential urban design concepts using open source software and equips planners with the tools they need to participate fully in the urban design process.
Learn the tools for implementing Universal Design in planning regulations.
View More