A surge of oil from four countries—Norway, Guyana, Canada and Brazil—will more than compensate for slowing growth of U.S. oil production. The new sources might cause oil prices to dip to $50 a barrel and slow the transition to electric vehicles.
---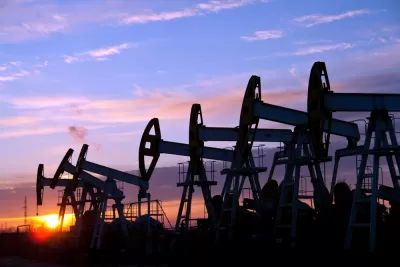 "The flood of crude will arrive even as concerns about climate change are growing and worldwide oil demand is slowing," reports Clifford Krauss, a national energy business correspondent for The New York Times, on Nov. 3, one day before the Trump administration formally notified the United Nations that it would withdraw the United States from the Paris Agreement on climate change.
And it is not coming from the usual producers, but from Brazil, Canada, Norway and Guyana — countries that are either not known for oil or whose production has been lackluster in recent years.
Krauss describes the oil sources and/or pipelines in each country responsible for the increased production – which have been under development for some time.
Guyana, oil-rich Venezuela's eastern neighbor, is the only new oil producer. Canada's increased production will be enabled by the expected completion of Enbridge Inc.'s 1,000-mile Line 3 Replacement pipeline "that will take oil from the Alberta fields to Wisconsin. Energy experts say that could increase Canadian production by a half-million barrels a day, or about 10 percent," adds Krauss.
Norway's rebound from 19 years of decline began a few weeks ago as Equinor [formerly called Statoil, two-thirds owned by Norway] began production in its Johan Sverdrup deepwater field [in North Sea]. The field will eventually produce 440,000 barrels a day, increasing the country's output from 1.3 million barrels a day to 1.6 million next year and 1.8 million in 2021.

In Brazil, after years of scandal and delays, new offshore production platforms are coming online. Production has climbed over the last year by 300,000 barrels a day, and the country is expected to add as much as 460,000 more barrels a day by the end of 2021. 
Good for oil importers and gas-gulping SUVs, but not the planet
The new rise in production is likely to bring economic relief to consumers at the gas pump and to importing nations like China, India and Japan. But cheaper oil may complicate efforts to combat global warming and wean consumers and industries off their dependence on fossil fuels, because lower gasoline prices could, for example, slow the adoption of electric vehicles.

Years of moderate gasoline prices have already increased the popularity of bigger cars and sports utility vehicles in the United States [and globally], and the probability of more oil on the market is bound to weigh on prices at the pump over the next few years.

Daniel Yergin, the energy historian who wrote "The Prize: The Epic Quest for Oil, Power and Money," compared the impact of the new production to the advent of the shale oil boom in Texas and North Dakota a decade ago.

There is already a glut on the world market, even with exports from Venezuela and Iran sharply curtailed by American sanctions. Should their production come back, that glut would only expand.
Speaking of the American shale oil boom, it appears to have entered the "bust" phase of the notorious fossil fuel energy cycle.
"The downturn in shale drilling has been so steep and brisk that oilfield companies are taking the unprecedented step of scrapping entire fleets of fracking gear," reports Bloomberg's David Wethe on Oct. 30. In a separate piece on Nov. 5, he co-writes that the bust may affect shale gas drilling as well due to low natural gas prices.
"American oil executives express concern that [oil] drilling will fade in North Dakota, Oklahoma, Louisiana and Colorado as oil prices drop to as low as $50 a barrel in the next few years," adds Krauss. "Small companies are expected to merge, while others go bankrupt."
Notwithstanding oil companies' financial woes, production is still projected to increase, albeit at a slower pace, due in part to new pipelines in Texas that are "expected to increase United States exports to 3.3 million barrels a day next year, from the current 2.8 million."
Scott D. Sheffield, chief executive of the Texas-based producer Pioneer Natural Resources, said he expected the growth of United States oil production to ease from 1.2 million barrels a day this year to 500,000 barrels next year and perhaps 400,000 barrels in 2021. Those increases are modest compared with the average increase of a million barrels a day every year from 2010 to 2018.
Last year, global oil production exceeded 100 million barrels per day, according to the U.S. Energy Information Administration. The U.S. was the top producer, with almost 18 million b/d (including petroleum liquids and biofuels), followed by Saudi Arabia and Russia, at 12.42 million b/d and 11.40 million b/d, respectively.
FULL STORY: Flood of Oil Is Coming, Complicating Efforts to Fight Global Warming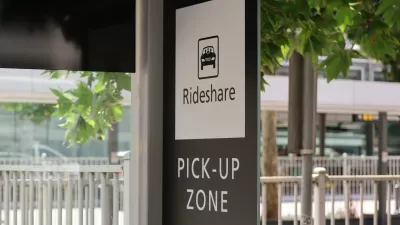 The Slow Death of Ride Sharing
From the beginning, TNCs like Lyft and Uber touted shared rides as their key product. Now, Lyft is ending the practice.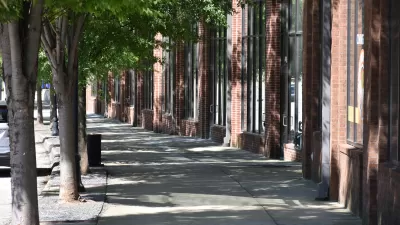 Cool Walkability Planning
Shadeways (covered sidewalks) and pedways (enclosed, climate controlled walkways) can provide comfortable walkability in hot climates. The Cool Walkshed Index can help plan these facilities.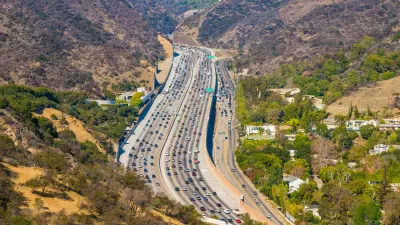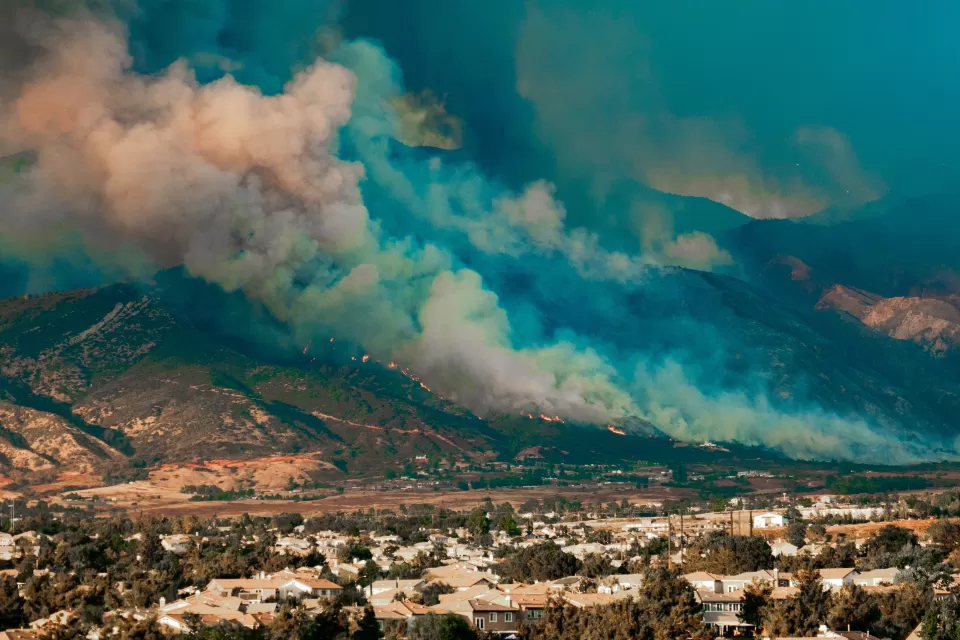 Home Insurers Are Fleeing California
Homeowners in the state are finding it increasingly difficult to secure insurance policies thanks to the growing risks of wildfire, drought, and other climate threats.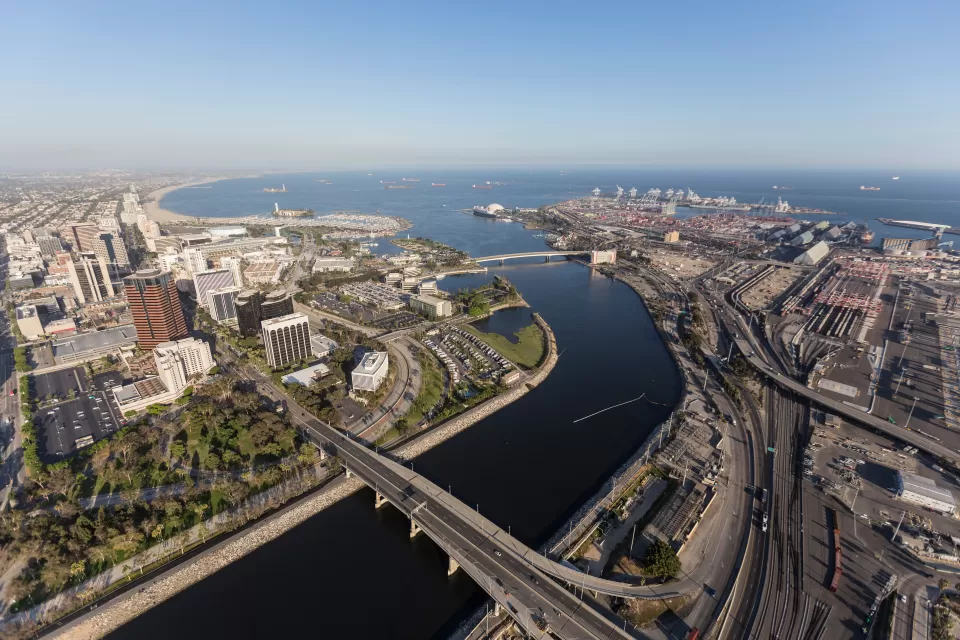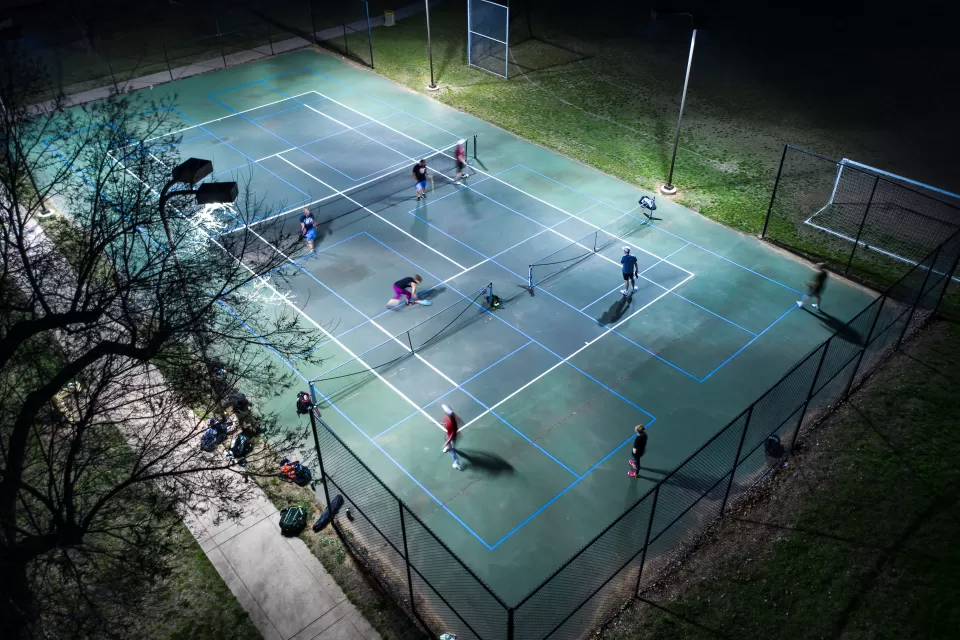 Addressing the Noise Impacts of Pickleball
Pickleball may be America's fastest growing sport, but it is not universally loved because of the noise it causes. Learn one expert's ideas for mitigating the noise impacts.
This six-course series explores essential urban design concepts using open source software and equips planners with the tools they need to participate fully in the urban design process.
Learn the tools for implementing Universal Design in planning regulations.
View More