A new report shows that London's new emission fee, an additional driver charge that became operational 24/7 in April for all motor vehicles not meeting Euro standards that enter the congestion charge zone, has cut nitrogen oxide emissions by 31%.
---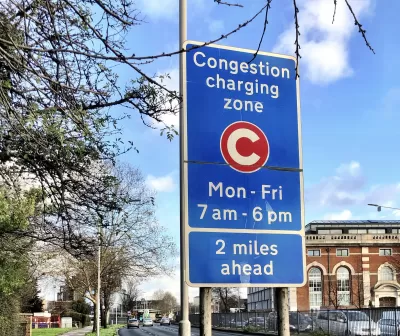 London has embraced market-based measures to tackle motor vehicle externalities like no other city in the world. Just as the London Congestion Charge, the world's second cordon area congestion pricing program after the original Singapore plan, has reduced traffic congestion after being introduced in 2003 (although now "showing its age"), the emissions fee programs, first launched by Transport for London in February 2008, and greatly expanded last April, is making the capital more breathable.
The congestion and new pollution charges are applied to motor vehicles that enter the same Central London zone, though the time applications are different.
"The Ultra Low Emission Zone (ULEZ) is a response to the United Kingdom's high levels of toxic air pollution, which a 2016 study linked to 40,000 premature deaths annually," reports Jason Plautz for Smart Cities Dive.
More than 50% of London's air pollution comes from vehicles, according to the City of London, and Mayor Sadiq Khan has made limiting traffic emissions a priority of his administration. The six-month status report finds that traffic emissions are down 31% compared to a business as usual projection, putting London ahead of schedule to meet its 45% reduction goal for the first year of the program. 
Pre-compliance period begins February 2017
However, the 41-page, "Central London Ultra Low Emission Zone – Six Month Report" [pdf] released this month makes clear that to truly understand the impressive pollution reductions, "it is necessary to take into account pre-compliance (i.e. people and businesses preparing ahead of time for the start of the new scheme). With this in mind, the changes between February 2017 and September 2019 were as follows:"
"There was a large reduction in the number of older, more polluting, non-compliant vehicles detected in the zone: a reduction of 40,200 vehicles on an average day, equating to a 65 per cent reduction. 
"There was an 89 per cent increase in the proportion of vehicles detected in the central zone that were compliant from February 2017 to September 2019."
Three market-based driving measures mitigate tailpipe emissions in London
The purpose of London's three pollution pricing programs: the Low Emission Zone for lorries and the Toxicity Charge for passenger vehicles that was announced by Mayor Khan in February 2017 and replaced by the stronger Ulta Low Emission Zone in April, is not to extract revenue from drivers but to incentivize compliance with European Union air quality regulations known as Euro emissions standards. Driving a non-compliant motor vehicle can prove expensive – on a daily basis.
Not a congestion charge!
Note that these pollution programs are separate and in addition to the London Congestion Charge, currently £11.50 [~$14.75] which applies to all motorized vehicles entering Central London from 7 am to 6 pm. 
Low emission zone
According to Transport for London (TfL), pollution pricing – as applied to driving, began with the Low Emission Zone (LEZ) program "for lorries over 12 tonnes operating in Greater London" in February 2008. Five months later, the program was expanded "to include lorries over 3.5 tonnes, buses and coaches." 
The LEZ covers most of Greater London and operates all day and every day of the year (24/7). All vehicles in this category need to meet Euro standards for the emission of particulate matter (PM) pollution. Non-compliant vehicles are subject to charges:
£100 [~$128.48] for vans or specialist diesel vehicles (over 1.205 tonnes unladen weight up to 3.5 tonnes gross vehicle weight) or minibuses (up to 5 tonnes)  
£200 for HGVs, lorries, vans and specialist heavy vehicles over 3.5 tonnes as well as buses/minibuses and coaches over 5 tonnes
Toxicity Charge
The aforementioned findings from the October 2019 ULEZ report referred to the importance of the "pre-compliance period" starting in February 2017 - which was when the Toxicity Charge was announced by Mayor Khan.
Sadiq Khan today [Feb. 17] confirmed that his £10 [$12.86] toxic 'T-Charge', the toughest emission standard of any world city will start in central London on October 23 this year.
Unlike the 24/7, Greater London LEZ, the T-charge was applied to the Central London Congestion Charge zone during that zone's days and hours (Monday through Friday, 7 am to 6 pm.)
However, critics were skeptical that the standards would prove effective, largely because of diesel car emissions.
Under the T-charge, "the owners of diesel and petrol [gasoline] vehicles manufactured before 2005 that do not meet Euro 4 emissions standards for nitrogen oxide (NO2) and particulates will be required to pay," reported the BBC News on Feb. 17, 2017. It also applied Euro 3 standards for "motorised tricycles and quadricycles," but not motorcycles and mopeds.
Conservative London Assembly environment spokesman, Shaun Bailey, said Transport for London's (TfL) consultation [pdf] showed the T-Charge will affect just 7% of vehicles entering the Congestion Charge zone.

"Under assessment by his own people, the mayor's flagship air pollution policy is predicted to have only a 'negligible' impact on air quality, reducing poisonous NOx gasses by just 1-3%," Mr Bailey said.
Enter the Ultra Low Emission Zone (ULEZ) 
"The T-charge was always designed as a stepping stone to ULEZ," wrote Zermina Toghey from the London Mayor's office in an email. 
The Mayor wanted a scheme to explain to Londoners that a bigger charging scheme was coming and to encourage Londoners to prepare for it and start switching to cleaner, compliant vehicles as early as possible. 
Among the biggest changes from the T-charge were broadening the number of vehicles, tightening the Euro standards, and the charging time period for the ULEZ:
Cars: No change to petrol cars (Euro 4 standard, 2005 and newer), but diesel cars became subject to Euro 6 standard: 2015 and newer.
Motorcycles, mopeds and more: Retained Euro 3 standard, but includes motorcycles and mopeds.
Lorries, coaches and larger vehicles: Need to meet 

Euro VI

 standards, 

generally 2014 and newer.

Expanded the time period from Monday through Friday, 7 am to 6 pm that applies to the Congestion Charge, to 24/7. 
In addition, the charge was the ULEZ charge was increased £12.50 [$16.03] for cars and motorcycles, and £100 [$128.57] for lorries, in addition to Congestion and LEV Charges.
ULEZ targets air pollution, not climate change, by charging for driving
The ULEZ charge is aimed squarely at enabling Londoners to breath better, but that's not to say there aren't co-benefits. Nitrogen Dioxide (NO2), according to the U.S. Environmental Protection Agency, "is one of a group of gases called nitrogen oxides (NOx). While all of these gases are harmful to human health and the environment, NO2 is of greater concern." According to the American Lung Association, nitrogen dioxide causes a range of harmful effects on the lungs, leading to increased asthma attacks and hospital admissions.
Furthermore, "NO2 along with other NOx, reacts with other chemicals in the air to form both particulate matter and ozone," according to the EPA.
However, nitrogen dioxide and nitrogen oxides (NOx) are not listed among the major greenhouse gases tracked by the United Nations Framework Convention on Climate Change. Although ozone (O3) is not among them, it is considered to be a greenhouse gas, along with water vapor, by other scientific organizations, including the American Chemical Society, thus NOx indirectly leads to warming as an ozone precursor.
As for those co-benefits, yes, it is reducing carbon dioxide emissions, noted one of the report's key findings:
Preliminary estimates indicate that after six months, CO2 emissions from road transport in the central zone have reduced by 4 per cent (9,800 tonnes) compared to a scenario where there was no ULEZ. When compared to 2016, this equates to a 13 per cent reduction, assuming current compliance rates continue for the remainder of the first year of operation.
And while the pollution charge is not a congestion charge, it has reduced congestion nonetheless:
Preliminary analysis of traffic flows indicate that the introduction of the central London ULEZ has contributed to a reduction in traffic flows in central London from May to September 2019 of between 3 – 9 per cent when compared to 2018, though further analysis is needed to better understand long term complex changes in traffic flows as a result of ULEZ.
Related in Planetizen:
FULL STORY: BRIEF Air pollution falls by a third inside London's congestion zone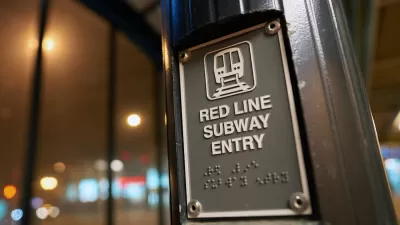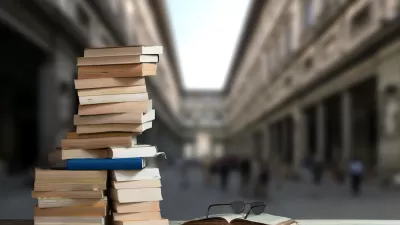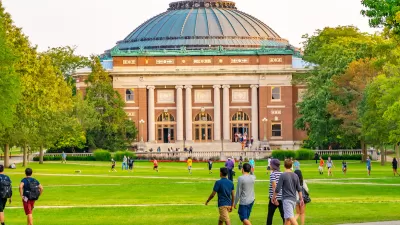 Why College Campuses Make Ideal Models for Cities
College campuses serve as ideal models for cities, with their integrated infrastructure, vibrant communities, sustainability initiatives, and innovation hubs inspiring urban planning and development for a brighter future.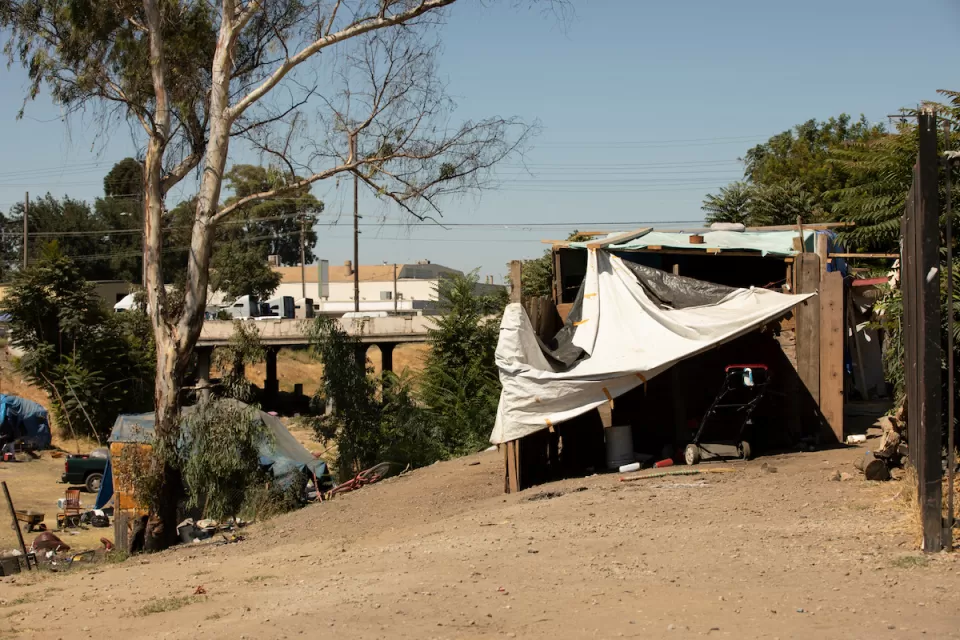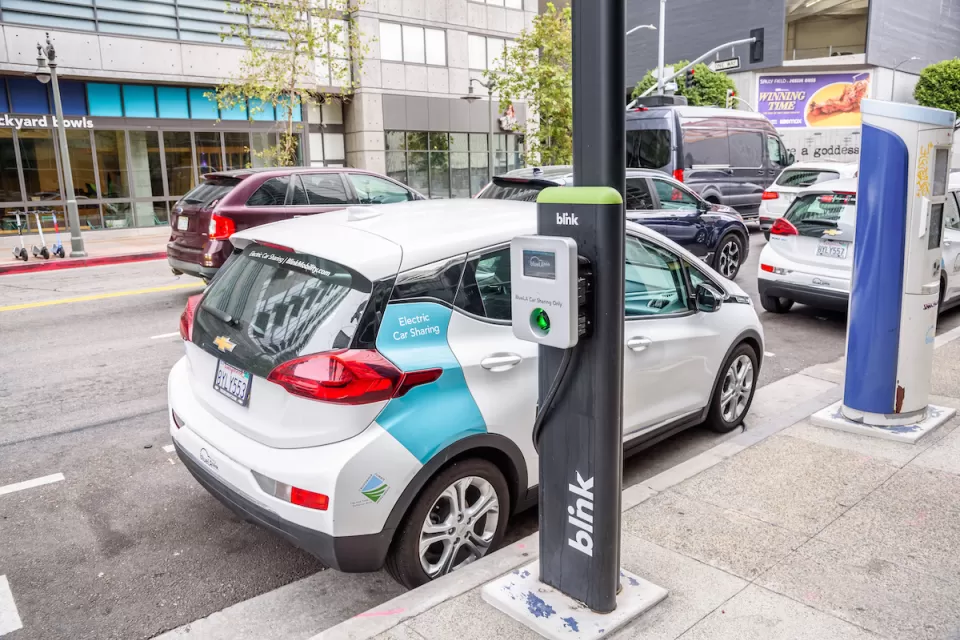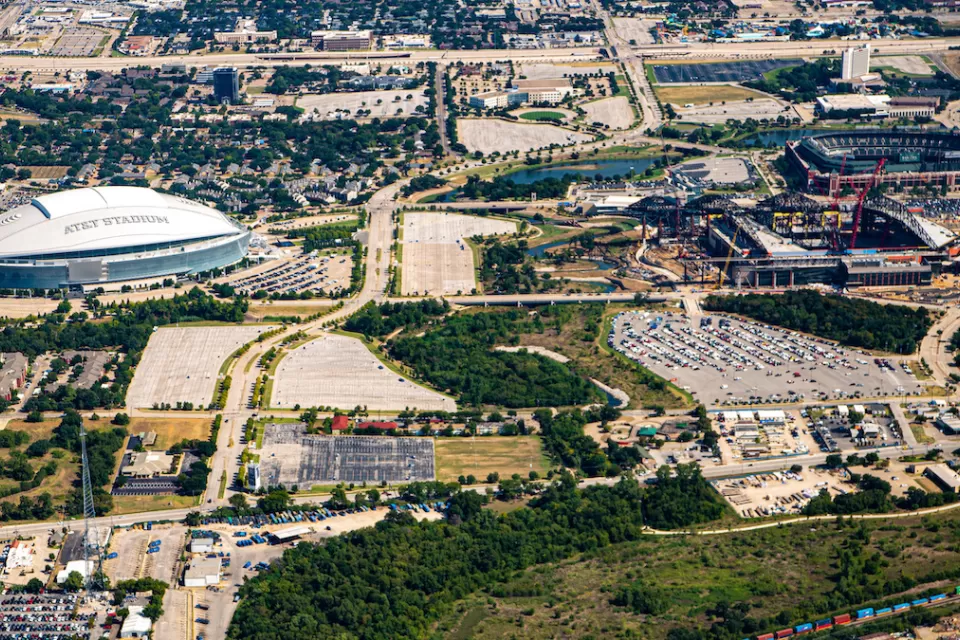 This six-course series explores essential urban design concepts using open source software and equips planners with the tools they need to participate fully in the urban design process.
Learn the tools for implementing Universal Design in planning regulations.
View More