The announcement was made Wednesday morning in a series of tweets by President Trump while raising cash from willing donors at several fundraisers in California. The formal announcement from EPA and DOT is set for Thursday.
---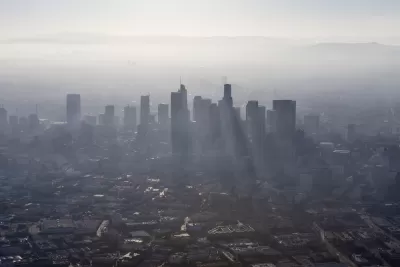 "President Trump said Wednesday that his administration would withdraw California's ability to set its own emissions standards for vehicles, setting up a legal showdown over the authority," reports Tal Kopan, Washington correspondent for the San Francisco Chronicle (source article). 
The announcement did not come from the White House nor the U.S. Environmental Protection Agency, but via Twitter while in California for a series of fundraisers in Palo Alto, Beverly Hills and San Diego.
"The Trump Administration is revoking California's Federal Waiver on emissions in order to produce far less expensive cars for the consumer, while at the same time making the cars substantially SAFER," Trump tweeted.
SAFER also refers to the Safer Affordable Fuel Efficient (SAFE) Vehicles Proposed Rule for Model Years 2021-2026, released on Aug. 2, 2018, that is the formal rule change replacing the Obama-era greenhouse gas/fuel efficiency standard that set the target at 54.5 mpg by 2025. The SAFE rule freezes standards at 2020 levels of 36 mpg.
At issue is a waiver allowing California to set its own pollution rules originally granted in 1970 under the Clean Air Act (CAA). Thirteeen other states [known as Section 177 States, plus the District of Columbia] follow California's rules.
California officials have been awaiting the formal revocation of the waiver by the EPA since news first leaked in July 2018 which became official with the release of the SAFE rule the next month, posted here:
EPA is proposing to withdraw the January 9, 2013 waiver of CAA preemption for California's Advanced Clean Car (ACC) program, Zero Emissions Vehicle (ZEV) mandate, and Greenhouse Gas (GHG) standards [aka Pavley Standards] that are applicable to model years 2021 through 2025. 
The formal announcement is expected Thursday morning by EPA Administrator Andrew Wheeler and Transportation Secretary Elaine Chao, reports Coral Davenport for The New York Times.
Leaving aside the serious implications for climate change, Davenport reported that the president's tweet thread on Wednesday morning was remarkably on target for the steps to initiate what would be an unprecedented revocation of an existing waiver.
As the political battle over the climate emissions has intensified, Mr. Trump's interest in the policy details of the issue has deepened, according to a person familiar with the matter.

If you look at the whole tweet thread, this is remarkably specific'" said Barry Rabe, a professor of public policy at the University of Michigan. "It almost moves into policy-wonk territory. If he's doing this himself, he's on his policy game."
It was California governor Ronald Reagan who "negotiated in 1967 to have a waiver included in the Clean Air Act that would allow states to set their own tailpipe-pollution rules as long as they are more stringent than the federal standards," reports Nathanael Johnson for Grist, who also covered a press conference on Wednesday morning.
"This is the fight of a lifetime for us," said Mary Nichols, a senior air quality regulator in California, at a press conference with California's governor and attorney general in Sacramento on Wednesday. "We have to win this, and I believe we will."

Trump's real reason for trying to revoke this waiver is to increase oil sales, said California Governor Gavin Newsom at the press conference.

"This is about the oil industry … The oil industry has wanted to get rid of this waiver for years and years," he said.
Newsom is referring to a story exposed by Hiroko Tabuchi, a climate reporter for The New York Times, last December. The auto industry, on the other hand, is not supportive of the emissions standards rollback. Nichols, chair of the California Air Resources Board, announced in late July that her agency had reached a deal with four automakers to agree to a compromise standard that would apply to all 50 states. "Newsom said two more carmakers were considering joining," adds Kopan.
Tabuchi and Davenport reported earlier this month that "the Justice Department is investigating whether the four automakers violated federal antitrust laws by reaching a deal with California, on the grounds that the agreement could potentially limit consumer choice."
But California has additional strategies to work with the auto industry independent of the Trump administration. "It has floated the idea of limiting consumer rebates for buying electric vehicles to cars made by auto manufacturers that have agreed to California standards," reports Melanie Curry for Streetsblog.
"Rep. Jared Huffman, D-San Rafael [Calif.], a former environmental attorney [with NRDC], said the administration had weak legal grounds to rescind the waiver before it expires in 2026 and would probably lose in court," adds Kopan for the Chronicle.
"Over the past 50 years, the EPA has granted 100 waivers for California standards," according to Attorney General Becerra's office.
"California officials have promised to challenge the revocation in court; state Attorney General Xavier Becerra said Trump had 'no basis and no authority' to revoke the waiver," reports Ella Nilsen for Vox.
Multi-media:
Related in Planetizen:
FULL STORY: Trump announces repeal of California's ability to set clean-air rules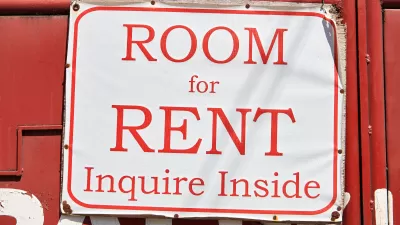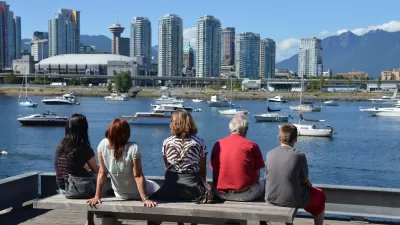 Ten Signs of a Resurgent Downtown
In GeekWire, Chuck Wolfe continues his exploration of a holistic and practical approach to post-pandemic urban center recovery, anchored in local context and community-driven initiatives that promote livability, safety, and sustainability.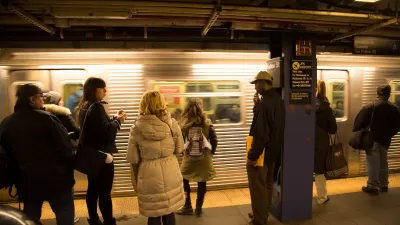 Off-Peak is the New On-Peak
Public transit systems in major U.S. cities are starting to focus on non-rush hour travelers as pre-pandemic commuting patterns shift and transportation needs change.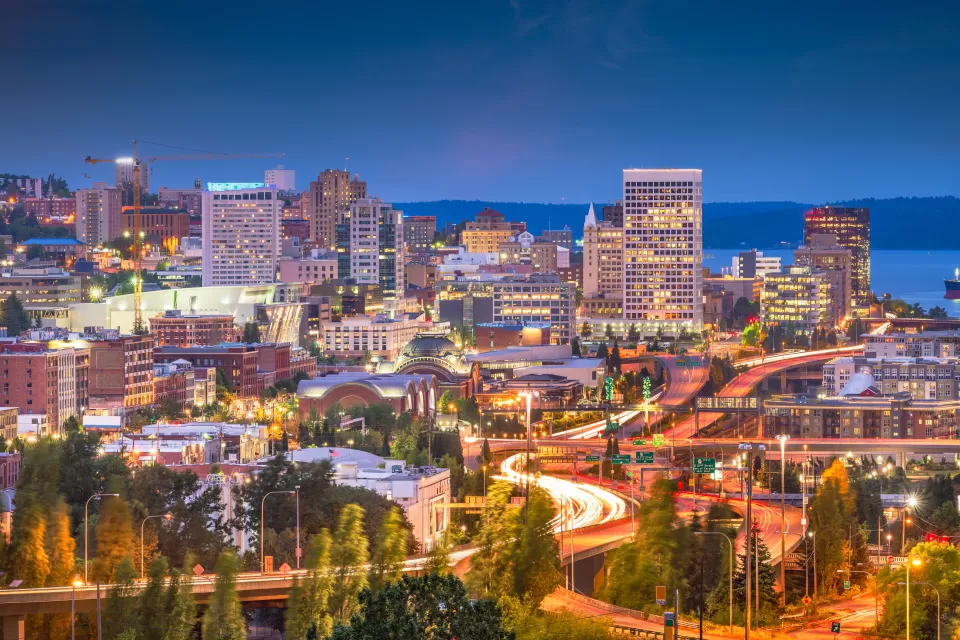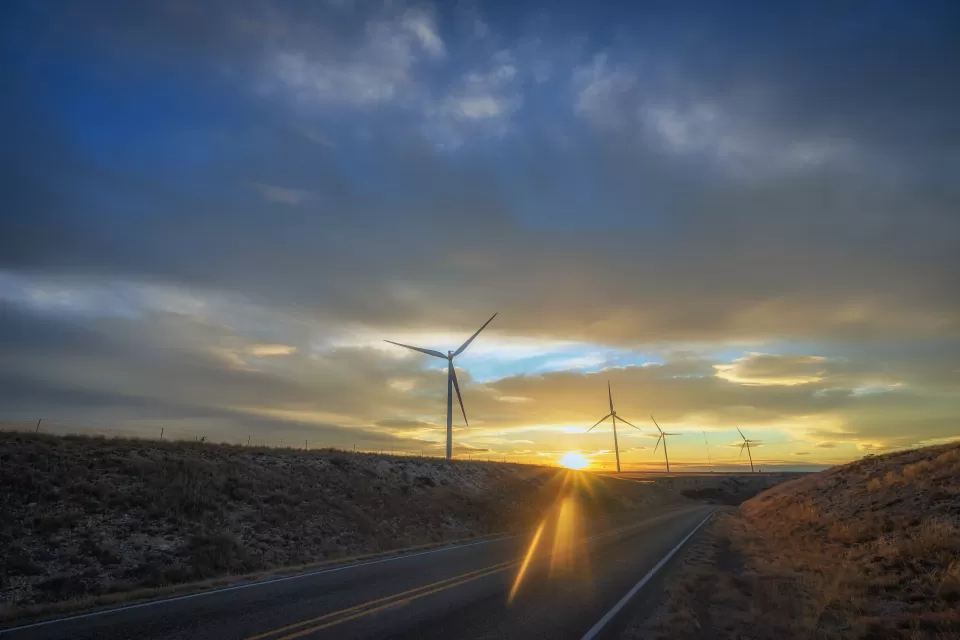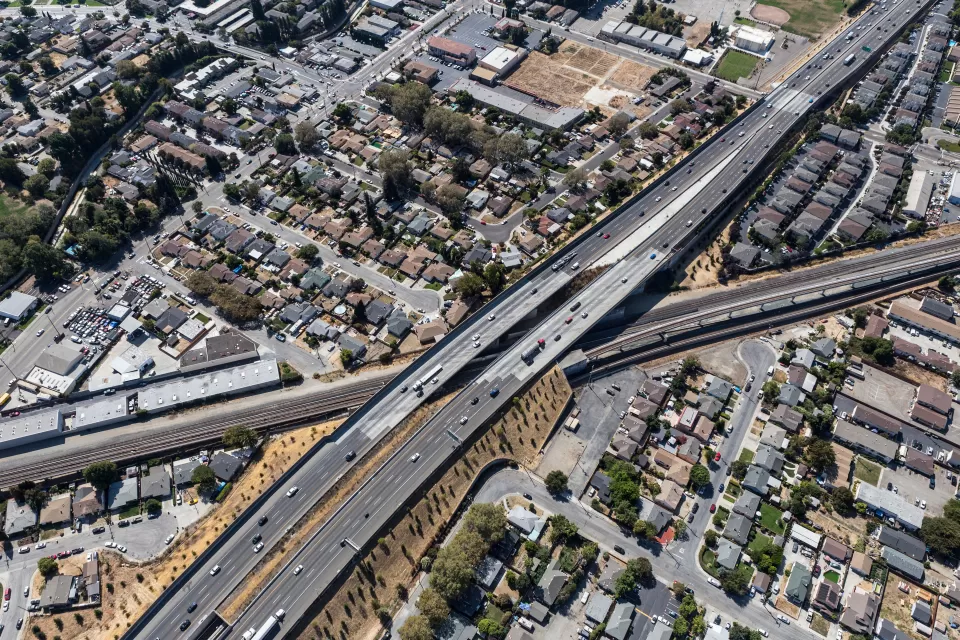 The Limitations of 'Reconnecting Communities'
The Biden administration has pledged to correct the damage imposed on communities by highways and infrastructure, but many projects are only committing to minor improvements, not transformative changes.
This six-course series explores essential urban design concepts using open source software and equips planners with the tools they need to participate fully in the urban design process.
Learn the tools for implementing Universal Design in planning regulations.
View More