The Bakersfield Office of the Bureau of Land Management released an environmental study that is the basis for undoing a 2013 de facto moratorium on fracking on federal lands in California. The Supplemental EIS triggers a 45-day public comment period.
---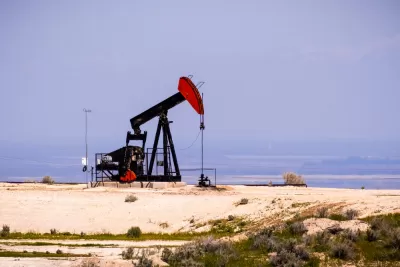 [Correspondent's note: See related emboldened sections below on offshore drilling and public lands policies in Democratic presidential primary campaign.]
California until recently was the third or fourth largest oil-producing state in the nation, after Texas and North Dakota, and neck-and-neck with Alaska. Production has been declining since 1985 while increasing fairly recently in other states due to the use of hydraulic fracturing and horizontal drilling, and it now ranks seventh behind New Mexico, Colorado, Oklahoma, and Alaska. 
If the U.S. Department of Interior has its way, production will increase due to sales of new leases on public lands which have effectively been banned since a successful 2013 lawsuit on the environmental effects of fracking was brought by the Center for Biological Diversity and the Sierra Club against the Obama administration.
On April 25, the department's Bureau of Land Management (BLM) released a plan to open-up 400,000 acres of public land administered by their Bakersfield Field Office and an additional 1.2 million acres of federal mineral estate (the government owns mineral rights but not surface rights) to oil drilling that would allow hydraulic fracturing. The release opened a 45-day public comment period that ends on June 10. 
A 2014 Planetizen post stated that the "Bureau of Land Management will resume oil and gas leasing in California after a report by a scientific research organization established by the state legislature showed no correlation between fracking and groundwater pollution." Clare Lakewood, an attorney with the Center for Biological Diversity (CBD), explained via email that the study "did not affect the moratorium on leasing."
"BLM cannot start leasing public lands and mineral estate in California for oil and gas development unless and until it prepares environmental impact statements that take a hard look at those impacts, and makes a decision about what areas to open up in light of those statements."
And that's just what BLM's 174-page "Bakersfield Field Office Hydraulic Fracturing Draft Supplemental Environmental Impact Statement" [pdf] is intended to do.
"Thursday's Supplemental Environmental Impact Statement [EIS] for California drilling identifies potential disturbances that fracking can have, from spewing dirty air to releasing polluted water, but outlines steps to minimize such problems," reports Kurtis Alexander for the San Francisco Chronicle (source article).
The trade group Western States Petroleum Association was still reviewing the environmental report, but President Catherine Reheis-Boyd said in an email that industry leaders look "forward to engaging in the public process."

In addition to the 2013 lawsuit, the draft supplemental EIS was prepared in response to a second lawsuit filed in June 2015 "by Earthjustice on behalf of Los Padres ForestWatch and the Center for Biological Diversity [that sought] to block a federal plan to open up more than a million acres of public land and mineral rights in central California to drilling and fracking," notes the ForestWatch press release.
"The plaintiffs argued that BLM violated the National Environmental Policy Act (NEPA) because the 2012 Final EIS had failed to analyze adequately the impacts of hydraulic fracturing within the Planning Area, among other issues," notes the executive summary [pg. 17 of 174 (pdf)] of BLM's new draft supplemental EIS.
"Expanding extraction of dirty fossil fuels on our public lands threatens the health of our communities and the future of our climate," said Monica Embrey, a senior campaign representative at the Sierra Club, in CBD's press release on Thursday.  
The public comment period ends on June 10. Three public meetings are planned in May in Bakersfield, Santa Barbara and San Luis Obispo. More information here.
Unlike a recent post on a NEPA-based lawsuit, "Judge Halts Sales of New Coal Mining Leases on Federal Lands," it's important to note that the Trump administration is not attempting to roll back an environmental regulation. Rather, they are responding to a successful lawsuit brought against the Department of Interior under the Obama administration.
The surprise move by Department of Interior on offshore drilling
"The Interior Department's move to resume new drilling in California comes amid an unexpected plan by the agency to put new offshore drilling on hold nationwide," adds the Chronicle's Alexander
While the Trump administration has pushed to expand oil and gas development in federal waters, and potentially off the coast of California, Interior Secretary David Bernhardt told the Wall Street Journal [subscription] that his agency would wait out court challenges on the matter.

The administration's ambitious offshore agenda has drawn pushback not only from places like California but lawmakers and governors in coastal states across the country.
Bloomberg News later reported on Thursday that the "Trump administration is delaying its bid to expand oil drilling to new U.S. waters until after the 2020 election in response to opposition from coastal Republicans and a legal defeat, according to two people briefed on the matter."
The defeat came from U.S. District Court in Alaska Judge Sharon Gleason who ruled "that Trump didn't have authority to resume selling drilling rights in more than 125 million acres (50.6 million hectares) of the Arctic and Atlantic oceans that former President Barack Obama had sought to protect," according to Bloomberg article on March 30.
"Keep it in the ground" as a Democratic presidential campaign issue gains traction
In a separate article in The Washington Post on Thursday, Dino Grandoni reports that "a number of liberal lawmakers, mostly from the Northeast and West Coast, have begun calling for an end to leasing parcels of Western land to coal miners and oil and natural gas drillers."
The rationale is that the single largest holder of energy assets in the nation — that is, the federal government — should turn off the spigot of oil and other fossil fuels if it wants to stop runaway global warming.
Sen. Elizabeth Warren (Mass.) went furthest, calling for "an executive order (to be implemented on her first day as president) that would eliminate new fossil fuel leases for drilling offshore and on public land." [See source article in Planetizen April 19 post: "Elizabeth's Warren Plan for Public Lands."]
"Yet she is not alone," adds Grandoni.
Sens. Bernie Sanders (I-Vt.) and Kirsten Gillibrand (D-N.Y.) co-sponsored a bill in 2017 [ S.750 - Keep It in the Ground Act of 2017] that would have stopped new leases and ended existing non-producing leases on both on- and offshore fossil-fuel extraction. [Gov. Jay Inslee tweeted his support for the bill last month.]
Grandoni reports on the fossil fuel energy positions of other Democratic presidential candidates Cory Booker (N.J.), Rep. Tim Ryan (Ohio), former Gov. John Hickenlooper (Colo.) and Mayor Pete Buttigieg (South Bend, Ind.). All but Hickenlooper appeared to endorse "keep it in the ground" as a policy position regarding fossil fuels extraction on federal lands.
"I imagine we will see a range of other approaches to accelerating the transition to clean energy on public lands," said Kate Kelly, director of public lands at the liberal think tank Center for American Progress, whose group has not formally taken a position on a moratorium but who still calls it "a strong policy framework."
Related in Planetizen:
FULL STORY: Trump administration unveils plan to open up 1 million California acres to oil drilling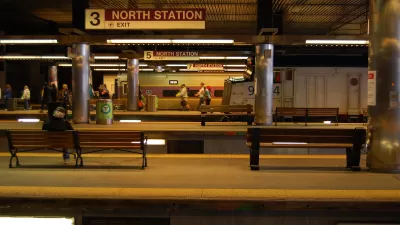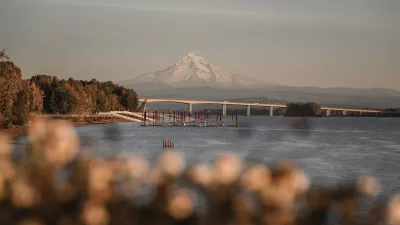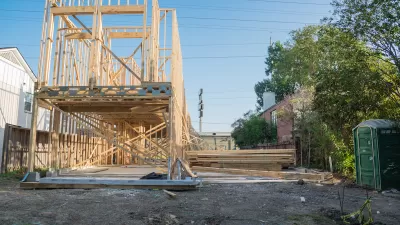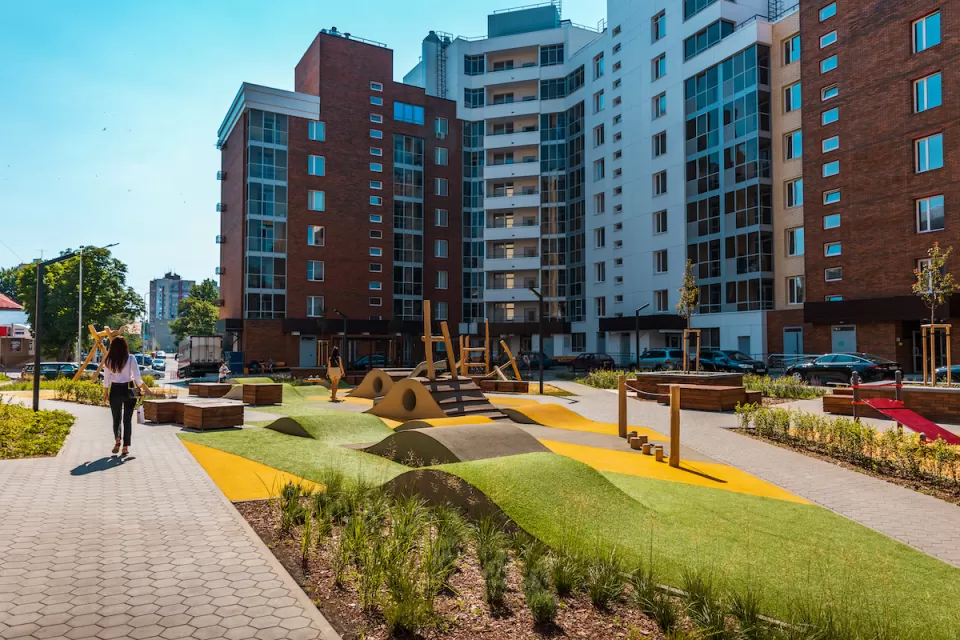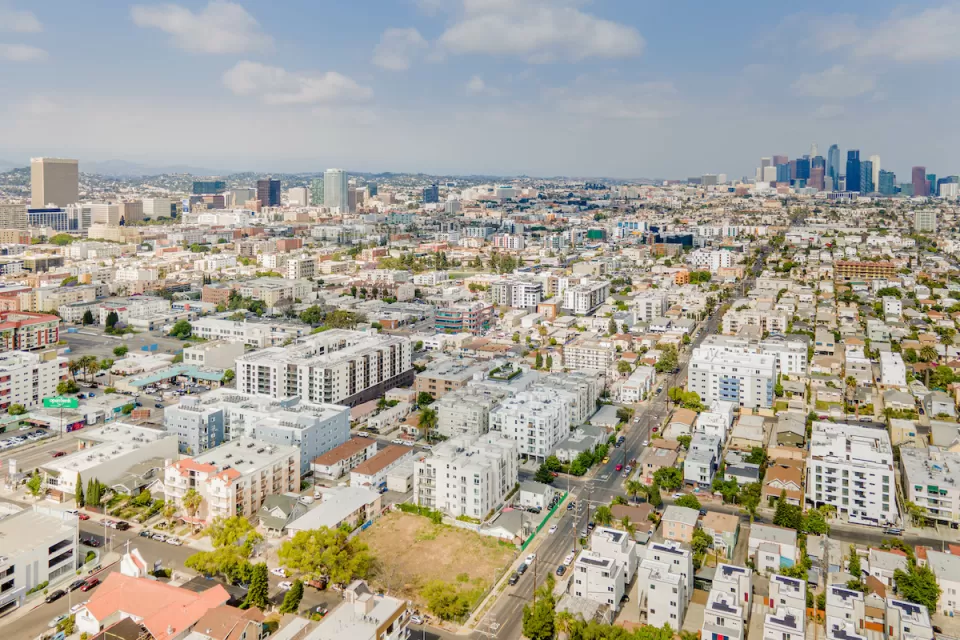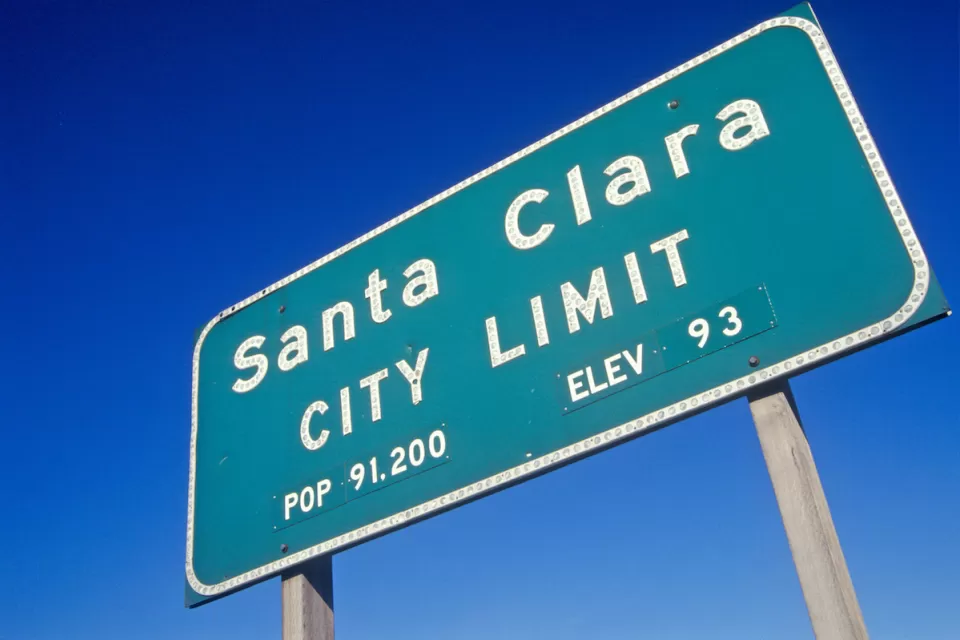 This six-course series explores essential urban design concepts using open source software and equips planners with the tools they need to participate fully in the urban design process.
Learn the tools for implementing Universal Design in planning regulations.
View More