Two days after a Nobel prize was awarded to William Nordhaus for his work on carbon taxes to address climate change, the largest American oil and gas company announced a $1 million contribution to a group promoting a carbon fee and dividend plan.
---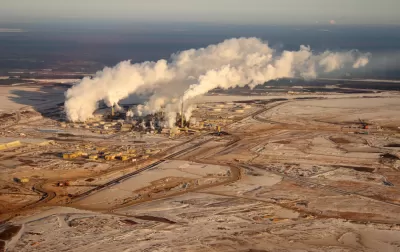 The donation couldn't have been more timely. In addition to the award for the Nobel Prize in economics, the landmark "Special Report on Global Warming of 1.5°C" was also released on Oct. 8 by the Intergovernmental Panel on Climate Change (IPCC).
And at 1:42 p.m on Wednesday, Hurricane Michael, "the most powerful hurricane to hit the continental U.S. in nearly 50 years," made landfall as a Category 4 storm with 155 mph winds near Panama City. It is the "the most powerful storm to hit Florida Panhandle on record."
A day earlier, ExxonMobil announced that "$1 million will go to Americans for Carbon Dividends, a 501(c)(4) educational and advocacy organization created to support a carbon tax-and-dividend plan put forward by a group including former treasury secretary James A. Baker III and former secretary of state George P. Shultz," reports Steven Mufson for The Washington Post.
Recently, ExxonMobil joined the Climate Leadership Council, which was created to develop the Baker-Shultz plan, under which a carbon tax would be established at $40 per ton of carbon dioxide, equal to about 36 cents per gallon of gasoline, and increase steadily over time. [An earlier New York Times article by John Schwartz puts the joining date a year earlier, June 2017].

"A company getting behind its product being taxed is a very rare thing," said 

Lawrence Summers,

 a Harvard University economics professor and former treasury secretary. "This reflects a new and important awareness that we have to do big things about climate," he said, praising "the impressive bipartisan coalition behind the carbon dividend approach."
Americans for Carbon Dividends calls its plan a fee rather than a tax which "would be would be returned to the American people on an equal and monthly basis via dividend checks, direct deposits or contributions to their individual retirement account."
Another carbon initiative covered by Planetizen also using the "carbon fee" term is Washington State Initiative 1631, Carbon Emissions Fee Measure (Nov. 6, 2018). However, rather than dividends, revenues from the initiative (if approved) would be used to reduce carbon emissions. In contrast to the Baker-Shultz plan, the fee would start out 63 percent lower, at $15 per metric ton of carbon beginning on January 1, 2020, though it would increase by $2 a ton annually until the state's greenhouse gas reduction goals are met.
 "The [Americans for Carbon Dividends] plan also includes calls for 'regulatory simplification'," adds Mufson, also known as the "fourth pillar."
That would include "an end to federal and state tort liability for emitters," a controversial clause that would end lawsuits attempting to hold oil companies liable for damages caused by climate change.
A million dollars for ExxonMobil isn't exactly huge, but it is politically significant, adds Mufson, noting that the largest publicly traded international oil and gas company "is the most powerful member of the American Petroleum Institute, which has opposed the carbon tax."
The Seattle Patch reports on Oct. 9 that four oil companies, "Phillips 66, BP, Andeavor [formerly Tesoro], and the American Fuel and Petrochemical Manufacturers - have given over $16 million to the anti-1631 campaign so far." 
While this correspondent was unable to determine if ExxonMobil has contributed directly to the campaign against Initiative 1631, the company "gave $1.5 million last year to 11 think tanks and lobby groups that reject established climate science and openly oppose the oil and gas giant's professed climate policy preferences," wrote Elliott Negin for the Union of Concerned Scientists on Aug. 31.
Related in Planetizen:
A political action committee representing the energy industry, including fossil fuels, has been formed by two former U.S. senators, a Republican and Democrat, to advance a carbon fee-and-dividend plan on Capitol Hill.

Exxon's CEO has joined Al Gore, Dr. James Hansen, and others on the forefront fighting climate change in requesting a carbon tax, though they make clear it should be in lieu of cap-and-trade, the method favored by the Democrats.
FULL STORY: ExxonMobil gives $1 million to promote a carbon tax-and-dividend plan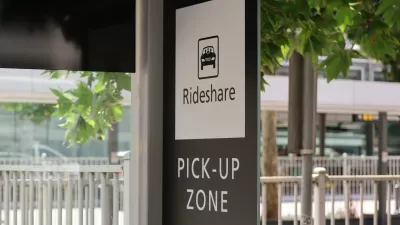 The Slow Death of Ride Sharing
From the beginning, TNCs like Lyft and Uber touted shared rides as their key product. Now, Lyft is ending the practice.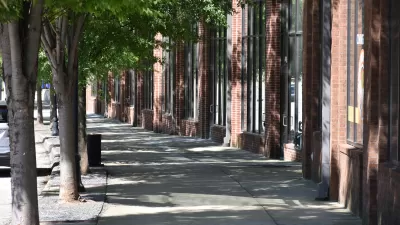 Cool Walkability Planning
Shadeways (covered sidewalks) and pedways (enclosed, climate controlled walkways) can provide comfortable walkability in hot climates. The Cool Walkshed Index can help plan these facilities.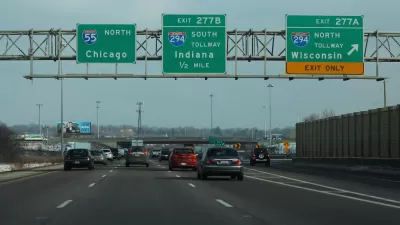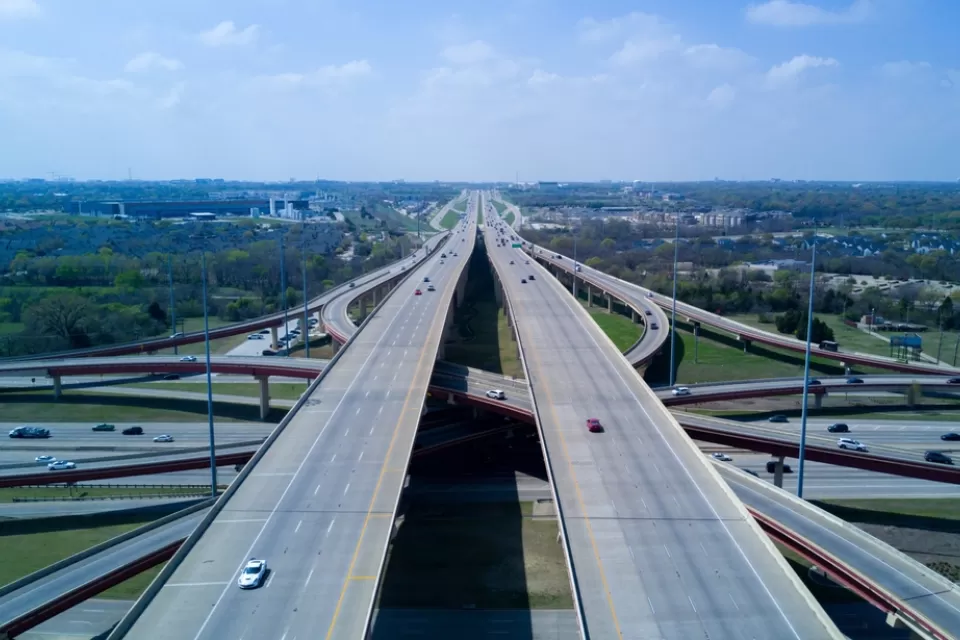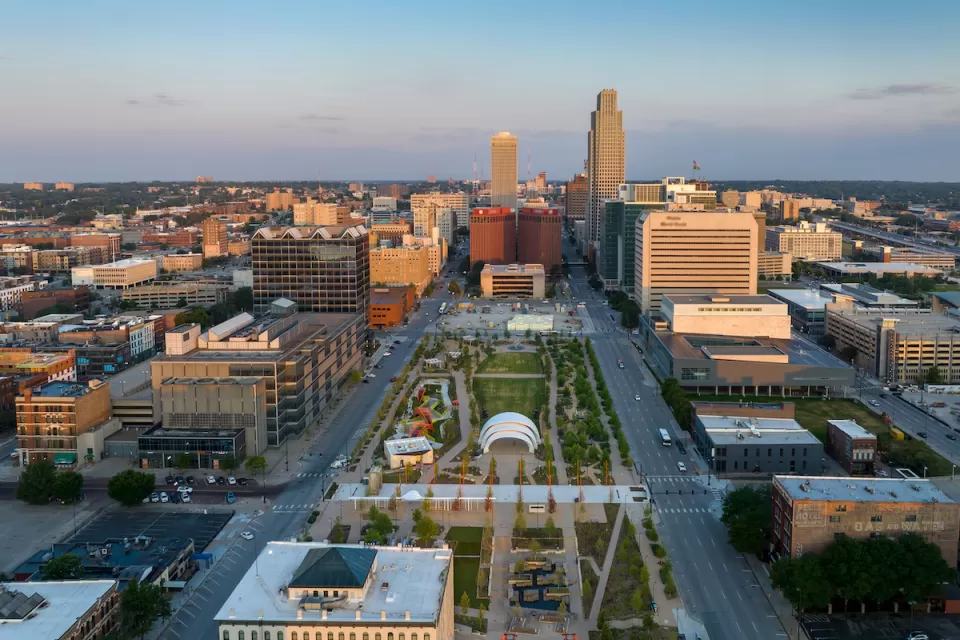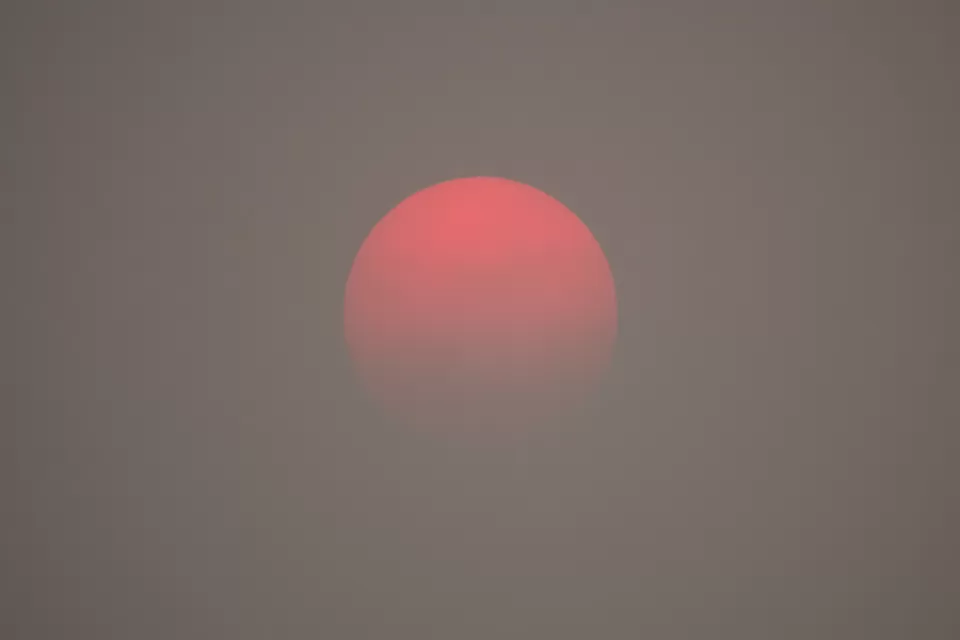 Planning for Proximity, for the Climate's Sake
A new global platform will help the world identify and encourage opportunities for more proximity in the built environment—development patterns that can help reduce sources of greenhouse gas emissions and other forms of pollution if built well.
This six-course series explores essential urban design concepts using open source software and equips planners with the tools they need to participate fully in the urban design process.
Learn the tools for implementing Universal Design in planning regulations.
View More