Mayor Pete Buttigieg was criticized for supporting carbon capture and carbon taxes, while Vice President Biden was accused of lifting phrases about carbon capture from a "pro-industry" group. But did the media get these stories right?
---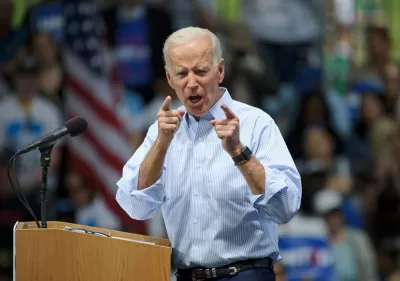 "Buttigieg is the first presidential candidate to expressly list a carbon tax as a campaign initiative," reported Miranda Green, energy and environment reporter for The Hill on May 17.
Buttigieg, who has risen to prominence in national polls, also listed investing in solar and wind technology as well as carbon capture as other areas of importance.
Buttigieg does not list carbon capture on his website, though he does tell theSkimm, a news media website, that he supports a carbon capture strategy that needs to be distinguished from similar technologies which becomes more evident when looking at coverage by the progressive news website, Common Dreams.
"On his website Thursday [May 16], Buttigieg—who is currently the mayor of South Bend, Indiana—released 27 policies sorted into three categories: freedom, security, and democracy," reports Jessica Corbett, staff writer for Common Dreams (source article). Climate is the first policy found under "security" in the Pete for America website.
"Security means protecting our environment and treating climate change and climate disruption like the national emergency it is," states the header to Buttigieg's climate policy, which begins with:
KEY POLICY
Implement a Green New Deal with all available tools including a carbon tax-and-dividend for Americans, and major direct investment to build a 100% clean energy society.
Here's the problem
Corbett, like Green, indicates that Buttigieg supports carbon capture, which is generally, but not always, used in combination with "storage" or "sequestration," and most often refers to the removal of carbon dioxide emissions from an industrial activity, e.g., a power plant, such as David Roberts of Vox described last year (via Planetizen): "A new natural gas power plant promises a revolution in carbon capture."
After the carbon emissions are captured, the CO2 is most often stored or sequestered underground in a process known as enhanced oil recovery, which some environmental groups take exception to as it ultimately increases carbon dioxide emissions after the oil is refined and consumed.
Neither Corbett nor Green distinguish the type of carbon capture that Buttigieg favors. Both writers reference theSkimm video (which appears in the source article) where the candidate states his support for a geoengineering strategy most often referred to as carbon dioxide removal where the CO2 is removed from the atmosphere, as opposed to being captured during an industrial activity. Corbett even provides the excerpt from the transcript (starts at 2:00 in the 3-minute video):
We no longer have the luxury of debating whether to prepare for climate change, it's on us... Well, as president, I want to massively increase research and investment in renewable energy—in solar, wind, and also technologies that can take carbon out of the atmosphere, because we're going to have to do both.
The main thrust of the Common Dreams article is to describe carbon capture and carbon tax-and-dividend as "climate proposals backed by the fossil fuel industry," citing an OpenSecrets News piece that describes carbon capture as "one of the industry's favored methods for reducing emissions." However, clicking on the link reveals the method that ExxonMobil researching is "carbon capture and storage (CCS) from power-plant combustion and other industrial sources that would otherwise be released into the atmosphere," as opposed to carbon dioxide removal from the atmosphere, what Buttigieg spoke to.
Carbon capture included as a climate policy in Vice President Biden's campaign
Carbon capture, including the process of capturing CO2 emissions from power plants and industrial facilities and application in enhanced oil recovery, is included in the climate policy section of the Joe Biden for President website.
However, it was discovered that it "lift(ed) language from other groups for its policy plans," report Matt Viser, Dino Grandoni and Jeff Stein for The Washington Post on June 4. Ironically, the reporters incorrectly identify the source of the policy information in the climate section as a "coal industry entity."
The use of other groups' words in Biden's environmental plan became known after Josh Nelson of the progressive group CREDO noticed Tuesday that much of its language about carbon capture sequestration appeared to resemble talking points from pro-industry groups. 

Nelson found the phrases were a near-identical match with wording used by the Carbon Capture Coalition, whose members include Shell, Peabody Energy and Arch Coal.

"It is certainly not a good sign for a Democratic presidential candidate to be copying things verbatim from a group associated with the coal industry," Nelson said.
Here's the problem
The Carbon Capture Coalition is clearly not a "pro-industry" group but "a nonpartisan coalition supporting the deployment and adoption of carbon capture technology," according to its website. Its "mission (is) to foster domestic energy production, support jobs and reduce emissions, all at the same time."
The coalition is convened by two nonprofit, nonpartisan groups, the Center for Climate and Energy Solutions (C2ES) and the Great Plains Institute (GPI). In addition to for-profit energy companies, its over 60 members include technology companies, labor unions, agricultural, environmental and conservation groups and non-profit think tanks including:
In response to the media's criticism of failing to attribute phrases of his policies, here's the Biden website cleanup as it relates to carbon capture. Note the attributions.
According to the Blue Green Alliance, "carbon capture, use, and storage (CCUS) is a rapidly growing technology that has the potential to create economic benefits for multiple industries while significantly reducing carbon dioxide emissions." Biden shares the Carbon Capture Coalition's goal "to make CCUS a widely available, cost-effective, and rapidly scalable solution to reduce carbon emissions to meet mid-century climate goals."
It's worth noting, in light of the initial CREDO Action claim, that "Biden for President will not accept contributions from oil, gas and coal corporations or executives."
Another noteworthy excerpt from his climate policy: "As Vice President, he oversaw the Recovery Act, the largest single investment in clean energy in U.S. history," referring to the $831 billion American Recovery and Reinvestment Act of 2009. According to Wikipedia, $27.2 billion went toward energy efficiency and renewable energy research and investment, with billions of dollars directed to other areas including transportation infrastructure and the environment.
The last word goes to Brad Crabtree who co-directs the Carbon Capture Coalition for the Great Plains Institute. The statement was provided in an email from GPI on June 14:
The Coalition has had no interaction with any 2020 presidential campaign, and we have no knowledge of how the Biden campaign developed its climate policy proposal. However, we hope that every 2020 presidential campaign will recognize that economywide deployment of carbon capture is an essential component of any broader climate strategy and policy portfolio, and we invite every presidential candidate to post on their website the goal of making carbon capture technologies 'widely available, cost-effective and rapidly scalable to reduce carbon emissions to meet mid-century climate goals.'
FULL STORY: Pete Buttigieg Calls for Carbon Capture and Tax—Climate Proposals Backed by the Fossil Fuel Industry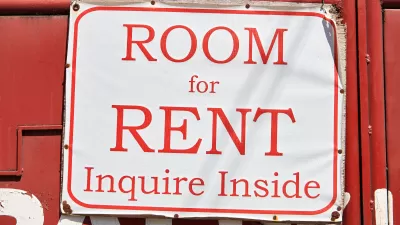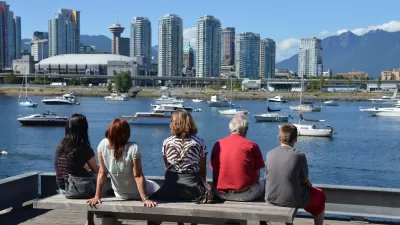 Ten Signs of a Resurgent Downtown
In GeekWire, Chuck Wolfe continues his exploration of a holistic and practical approach to post-pandemic urban center recovery, anchored in local context and community-driven initiatives that promote livability, safety, and sustainability.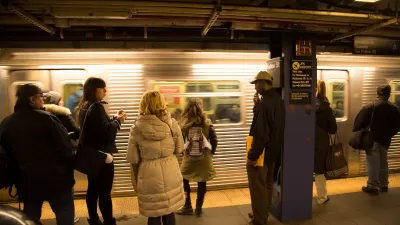 Off-Peak is the New On-Peak
Public transit systems in major U.S. cities are starting to focus on non-rush hour travelers as pre-pandemic commuting patterns shift and transportation needs change.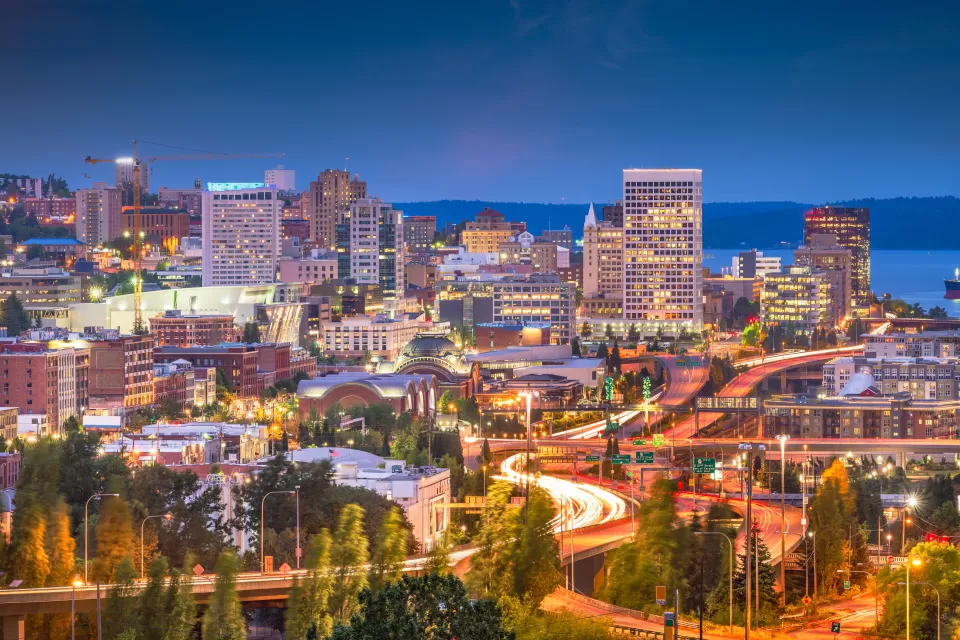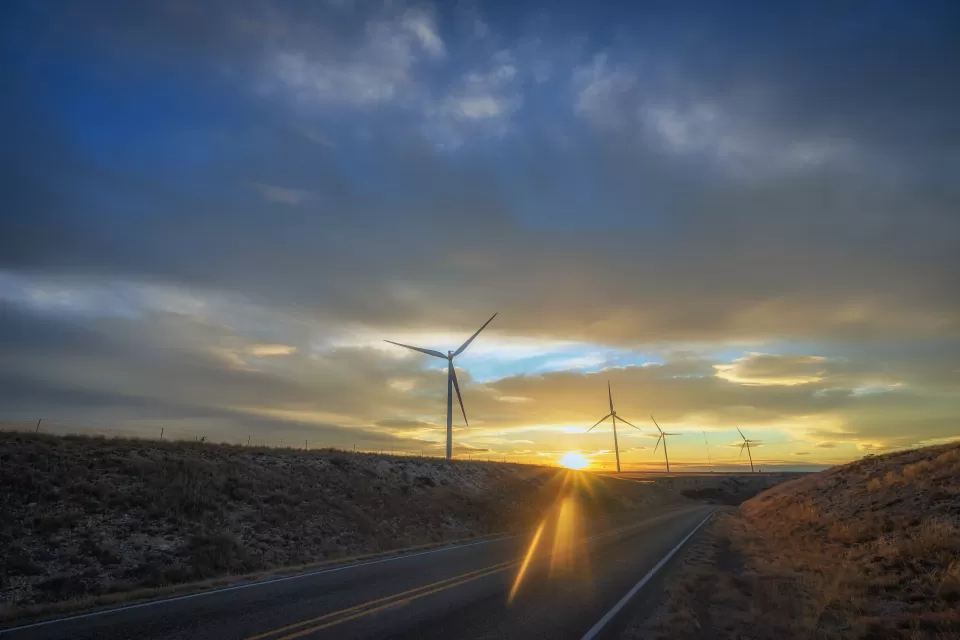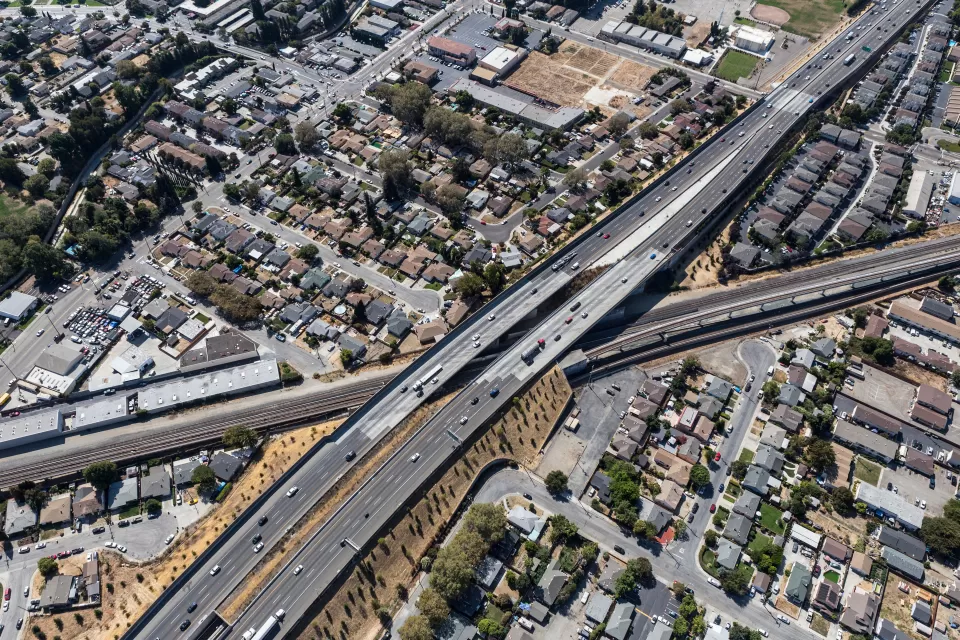 The Limitations of 'Reconnecting Communities'
The Biden administration has pledged to correct the damage imposed on communities by highways and infrastructure, but many projects are only committing to minor improvements, not transformative changes.
This six-course series explores essential urban design concepts using open source software and equips planners with the tools they need to participate fully in the urban design process.
Learn the tools for implementing Universal Design in planning regulations.
View More