Steven Falk, city manager for 22 years of the East Bay enclave of Lafayette, expressed frustration with the city's resistance to infill development, calling it incompatible with addressing "the most significant challenges of our time."
---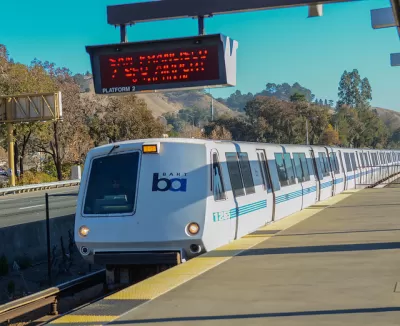 "Falk, 56, announced his resignation from the post at a [Sept. 24] city council, citing the city's overarching NIMBY attitude," reports Michelle Robertson of SFGate. 
In his resignation letter [pdf] to the city council of Lafayette, he said the city's policy toward development, which may have been appropriate when it incorporated half a century ago, was inappropriate in an era of climate change and pressing social challenges.
[D]evelopment pressures have always been pervasive in Lafayette. Indeed, the City's very raison d'être in 1968 was to preserve its semi-rural character, and Lafayette's animating mission since incorporation has been to use its municipal powers to stave off the Bay Area's inexorable urbanization.

During the same fifty year period, however, scientists have learned more about the earth's atmosphere and concluded that human activity and carbon emissions are responsible for climate change. Seas are rising, oceans are warming, the atmosphere is warming, the land is warming, ice is melting, heat emergencies and wildfires and hurricanes are increasing, rainfall patterns are changing, and the ocean is becoming more acidic. The risks and consequences for humanity cannot be overstated.
"Falk, like many prominent city planners and academics, argues that rural suburbs are at odds with environmentalism," adds Robertson.
He believes that more dense and transit-oriented housing in places like Lafayette could be a step towards reducing suburban residents' carbon footprint.
Falk noted that the adverse effects of slow growth policies in the suburbs don't just include climate change.
Falk continued: "All cities — even small ones — have a responsibility to address the most significant challenges of our time: climate change, income inequality, and housing affordability."
Transit-oriented development at BART stations
Lafayette, like many other East Bay suburbs and cities served by the Bay Area's regional metro, BART, including Berkeley, opposed Assembly Bill 2923: San Francisco Bay Area Rapid Transit District: transit-oriented development, by Assemblymembers David Chiu (D-San Francisco) and Timothy S. Grayson (D-Concord). Without mentioning the bill, Falk wrote:
I believe that adding multifamily housing at the BART station is the best way for Lafayette to do its part, and it has therefore become increasingly difficult for me to support, advocate for, or implement policies that would thwart transit density. My conscience won't allow it.
Lafayette Mayor Don Tatzin explained in a statement that the city's "opposition to AB 2923 is not based on a wish to limit housing development, but rather on the Bill's proposal to strip away local control over housing development and zoning, which we believe is enshrined in California's Constitution," added Robertson. Alameda County and 18 East Bay cities plus Palmdale (Los Angeles County) opposed the bill, according to Curbed San Francisco.
Gov. Jerry Brown signed the bill on Sept. 30. "By signing this bill into law, the Governor is sending a powerful message to residents throughout the Bay Area that the same old 'Not In My Back Yard' arguments will no longer be able to drown out their voices and calls for more affordable housing," said Assemblymember Grayson in a statement.
Development politics not clear-cut
Falk mentioned two ballot measures that also weighed in his resignation decision. Robertson writes:
In his statement, Falk goes on to cite a handful of other measures Lafayette residents voted down by wide margins, including Measure C — a [2016] sales tax that would have preserved natural space from development, increased downtown parking and acquired land for parks — and Measure L, which would have allowed development along Deer Hill Road and the construction of new recreation facilities.

"Elections have consequences," Falk writes, "and one is that Lafayette residents deserve a city manager who is better aligned with their priorities."
Measure L, a June referendum on a 44-unit single-family-home development, downsized from 351 apartments in a proposal known as Terraces of Lafayette, was placed on the ballot not to support the original project, but by the citizens' group, Save Lafayette who had sued the city in order to further scaled-down the project, reported Joe Kawamoto of the East Bay Times on May 1.
The measure was defeated on June 5 with 55 percent opposing the development compromise.
On June 18, Kawamoto reported that "the developer has notified the city it now intends to resubmit its original plan for up to 315 apartments, just as it threatened to do during the campaign if the housing alternative was shot down."
Matt Regan, a senior vice president of the Bay Area Council, a business group known for its strong advocacy for increasing housing within the Bay Area, "said Falk has long been an advocate of policies that would change the appearance of the 'bucolic' suburb by constructing additional housing downtown and around the train station," reported Kimberly Veklerov for the San Francisco Chronicle.
Related in Planetizen on development in Lafayette:
San Francisco Housing Advocates: 'Sue the Suburbs', September 14, 2015: 

Renters' advocates in San Francisco are building a political and fundraising base to legally challenge suburbs that aren't pulling their weight in constructing the housing to meet the demands of population growth.
Lafayette provides a case study of the San Francisco Bay Area housing market.
FULL STORY: Incensed by NIMBYism, an East Bay city manager quits: 'My conscience won't allow it'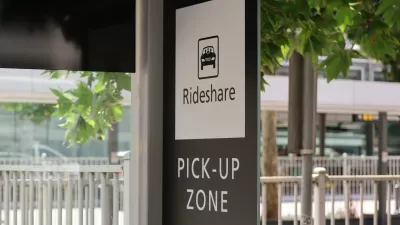 The Slow Death of Ride Sharing
From the beginning, TNCs like Lyft and Uber touted shared rides as their key product. Now, Lyft is ending the practice.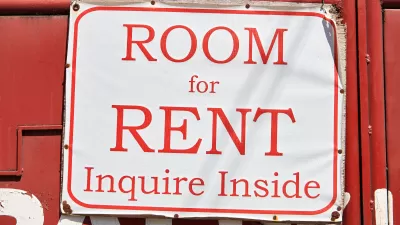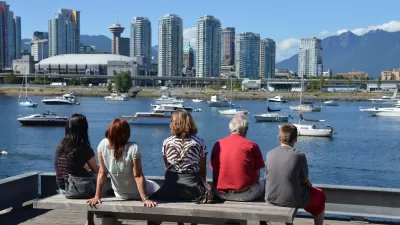 Ten Signs of a Resurgent Downtown
In GeekWire, Chuck Wolfe continues his exploration of a holistic and practical approach to post-pandemic urban center recovery, anchored in local context and community-driven initiatives that promote livability, safety, and sustainability.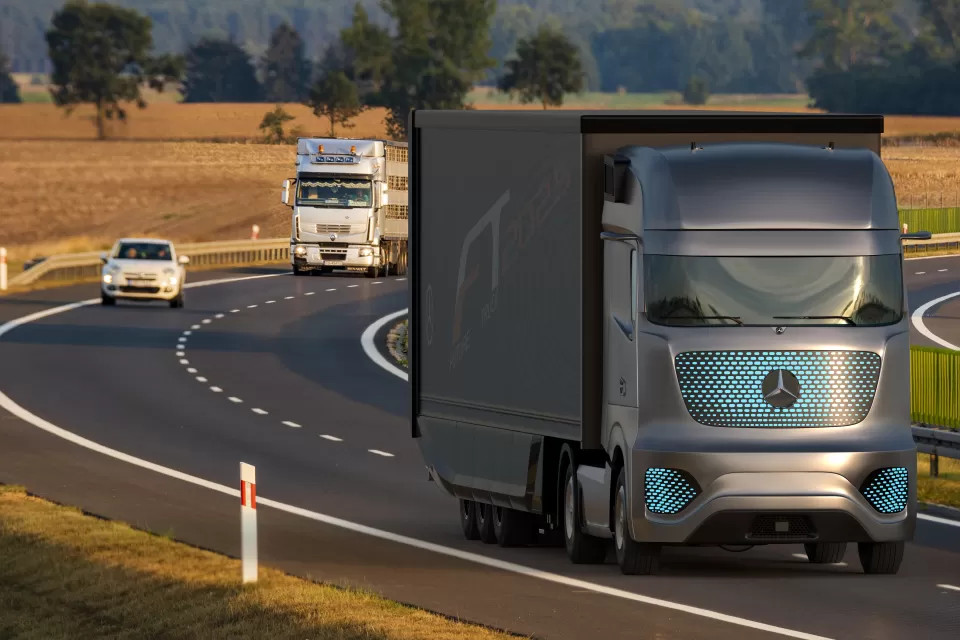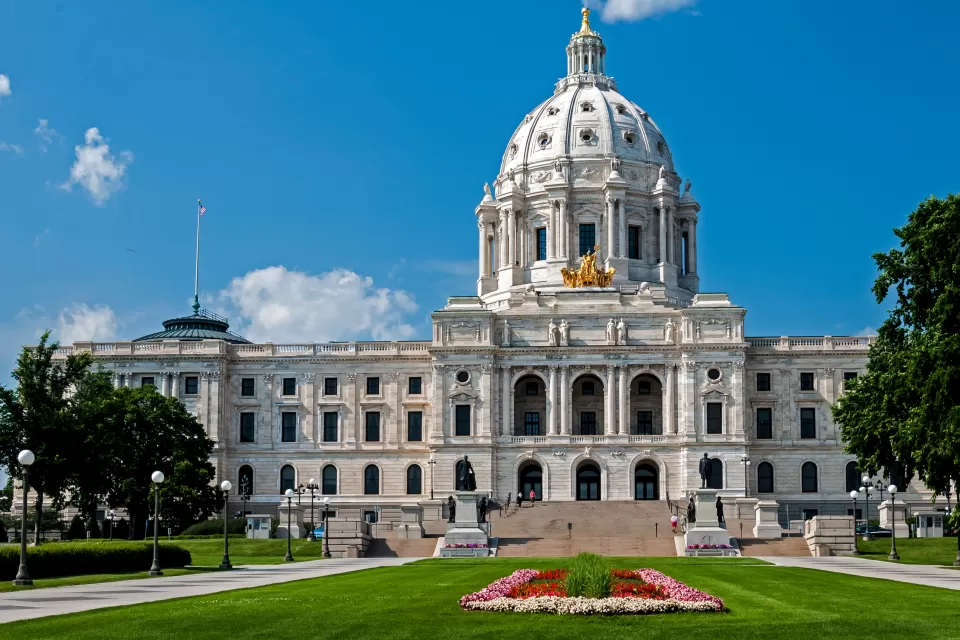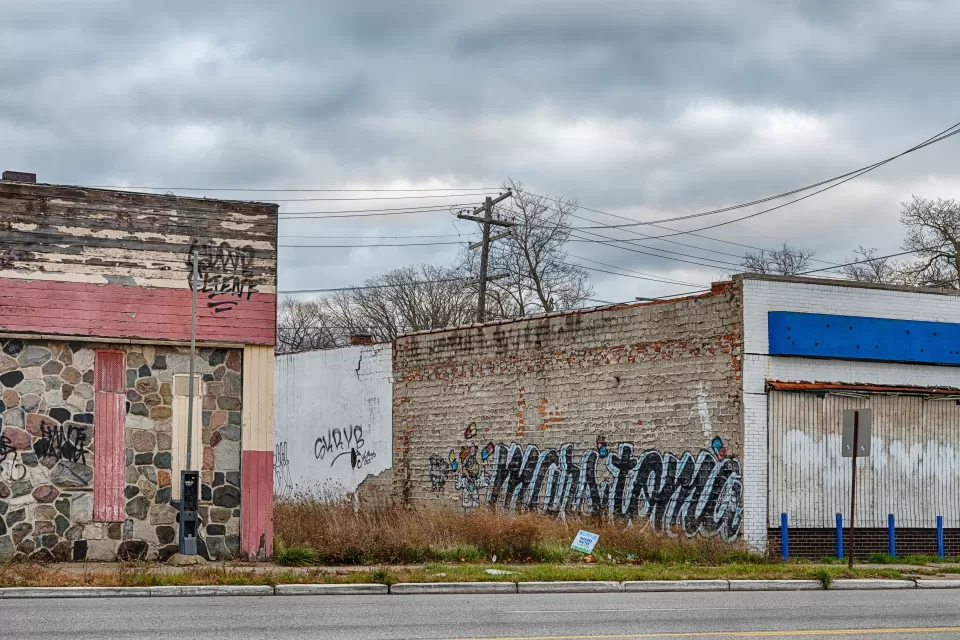 Proposed Land Value Tax Plan in Detroit
Detroit Mayor Mike Duggan proposes hiking property taxes for vacant land and buildings while lowering the rate for occupied homes and businesses in a split tax plan he contends will resolve many of Detroit's blight and high property tax woes.
This six-course series explores essential urban design concepts using open source software and equips planners with the tools they need to participate fully in the urban design process.
Learn the tools for implementing Universal Design in planning regulations.
View More