AB 2923, which would allow the Bay Area Rapid Transit District to rezone their properties near stations for transit-oriented development, passed its first committee. The California chapter of APA objects to the preemption of local land use authority.
---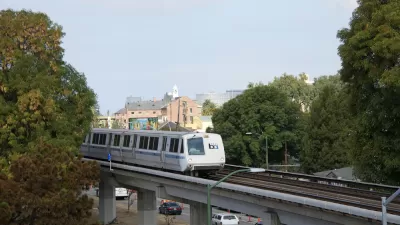 Upon passage on a 5-3-1 vote of the California Assembly Local Government Committee, co-author Assemblyman Tim Grayson, D-Concord, stated, "AB 2923 is a common sense measure to speed up construction in communities throughout the Bay Area and I am confident that this measure will increase housing supply, reduce traffic congestion, and cut greenhouse gas emissions." Most BART properties are currently used for parking.
So what does the American Planning Association, California Chapter (APA California) see so wrong with this 'common sense' bill, introduced last month by Grayson and Assemblyman David Chiu, D-San Francisco, that would compel them to take an "oppose unless amended" position? It comes down to preemption, not by the state, as was the case with the unsuccessful SB 827 by Sen. Scott Wiener, D-San Francisco, that garnered national attention, but by a regional transit agency, the San Francisco Bay Area Rapid Transit District (BART).
"APA California opposes altering state policy to replace local land use planning by allowing BART to zone its own property," writes legislative advocate, Sande George.
This bill sets a precedent for other entities to request the same authority to zone their own properties however they wish... APA California believes the approach in AB 2923 will set a troubling precedent for further diminishing of local land use planning in future legislation....

APA California is willing to work with the author and sponsors to craft legislation to increase density around BART transit stops using approaches like minimum density and affordability standards as suggested [see letter (pdf)] for APA's complete recommendations]. However, APA cannot support a bill that begins to eliminate or otherwise diminishes local land use planning through an arbitrary and inflexible zoning standard made up by BART.
However, setting minimum density standards doesn't mean projects will be approved and built, assuming the city council would agree to a possible rezoning to allow transit-oriented development (TOD), particularly for multi-family housing. The bill designates the BART board as the lead agency for California Environmental Quality Act (CEQA) review of TOD zoning standards.
Furthermore, as Assemblyman Grayson points out in his April 18 press release, "In my district, some affordable housing projects have been delayed for over 20 years. In fact, the largest city in Contra Costa County [population 129,000] has built approximately 109 housing units over the past five years, falling gravely short of the need for adequate housing supply."
========================================================================================================================
It's difficult to avoid comparisons to Sen. Wiener's defeated "transit-rich housing bonus" bill.
"The bill itself does not have an exact housing production goal or minimum density, unlike SB 827," reports Alon Levy for The Bay City Beacon on April 16.
However, the aim is to build 20,000 housing units near BART by 2040 [pdf]—this comes from guidelines passed in 2015, and AB 2923 gives BART the power to rezone its land in order to meet this goal.

AB 2923 continues in the tradition of streamlining the permitting process. It gives municipalities in the BART district served by BART stations two years to change their zoning codes to comply with the TOD guidelines, and if they don't, BART can change the zoning on BART-owned land.
Levy notes that new zoning would only apply to the three original BART counties of San Francisco, Alameda and Contra Costa Counties. San Mateo and Santa Clara County, where BART is being extended to San Jose, have no representation on the BART board.
Planetizen editor, James Brasuell, further clarified the difference between the two land-use preemption bills in the initial post on this legislation:
While the bill would allow BART more control over development on BART property, allowing the priorities of the regional agency to override local obstruction of development at transit stations, the bill would have far less impact than SB 827, proposed by state senators Scott Wiener and Nancy Skinner. That bill would mandate new zoning rules (in effect: an upzoning) around transit stations regardless of property ownership and on every variety of transit line in the region.
Another major difference between the two bills could also mean a different outcome for the BART bill. As noted in the SB 827 post-mortem, organized labor and equity groups, worried about displacement, were two of the four major groups that contributed to that bill's defeat. Grayson and Chiu have those two bases covered as the two co-sponsors of AB 2923 are the State Building & Construction Trades Council of California and the Non-Profit Housing Association of Northern California. 
"The bill specifies a 20 percent affordable housing requirement, as well as mandates that projects stick by labor rules and design guidelines in the relevant cities and counties," writes Adam Brinklow for Curbed SF on April 19.
=================================================================================================================================
AB 1905: Environmental quality: judicial review: transportation projects update
Another bill by Assemblyman Grayson, Assembly Bill 1905, also addresses the CEQA process but in the field of transportation rather than housing, As introduced in January, it  was intended to make it harder for lawsuits filed under the California Environmental Quality Act to stop construction of roads and public transit projects as long as they are included in a state-approved regional growth plan, also known as a regional sustainable communites strategy under SB 375 (2008), according to Planetizen contributor Katherine Jose.
The bill was amended on March 12 to specify that the project result in a reduction in vehicle miles traveled, among other changes. The bill was heard on April 16 in the Assembly Natural Resources Committee but no vote was taken.
FULL STORY: AB 2923 (Chiu) – Notice Of Opposition Unless Amended [pdf]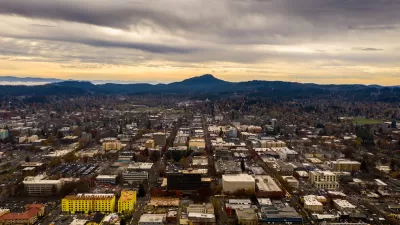 Eugene Ends Parking Minimums
In a move that complies with a state law aimed at reducing transportation emissions, Eugene amended its parking rules to eliminate minimum requirements and set maximum parking lot sizes.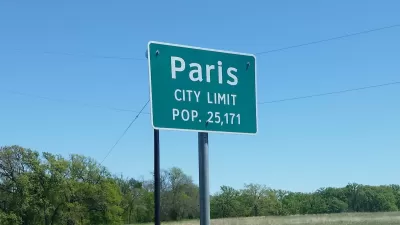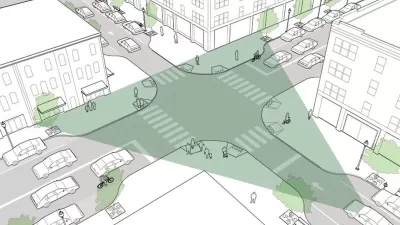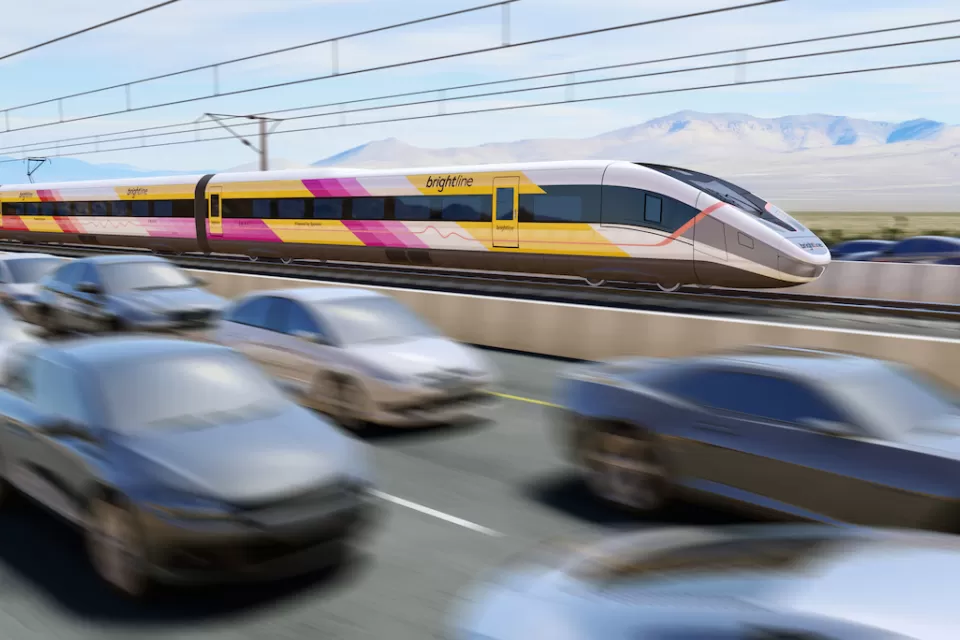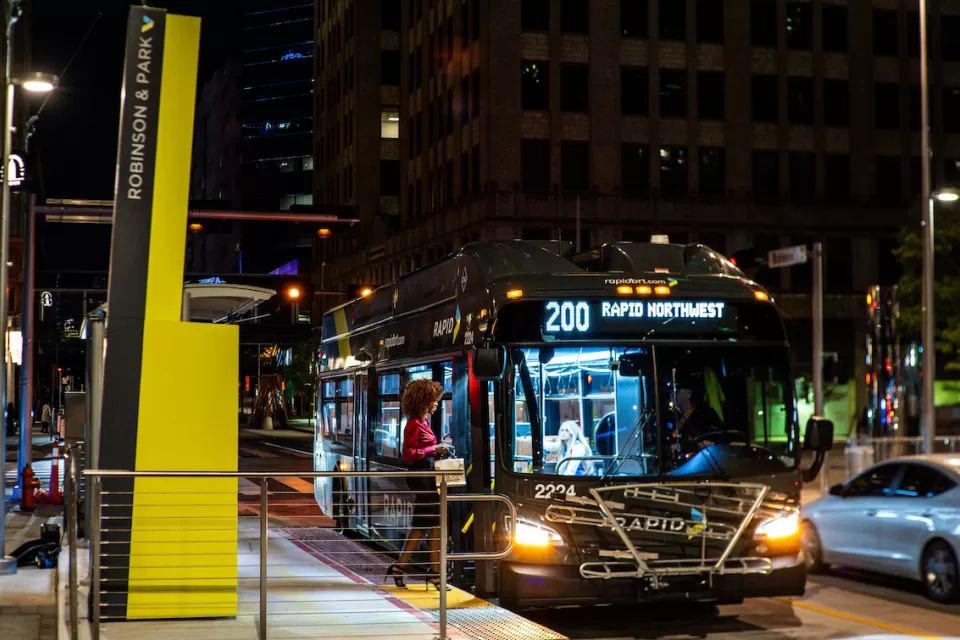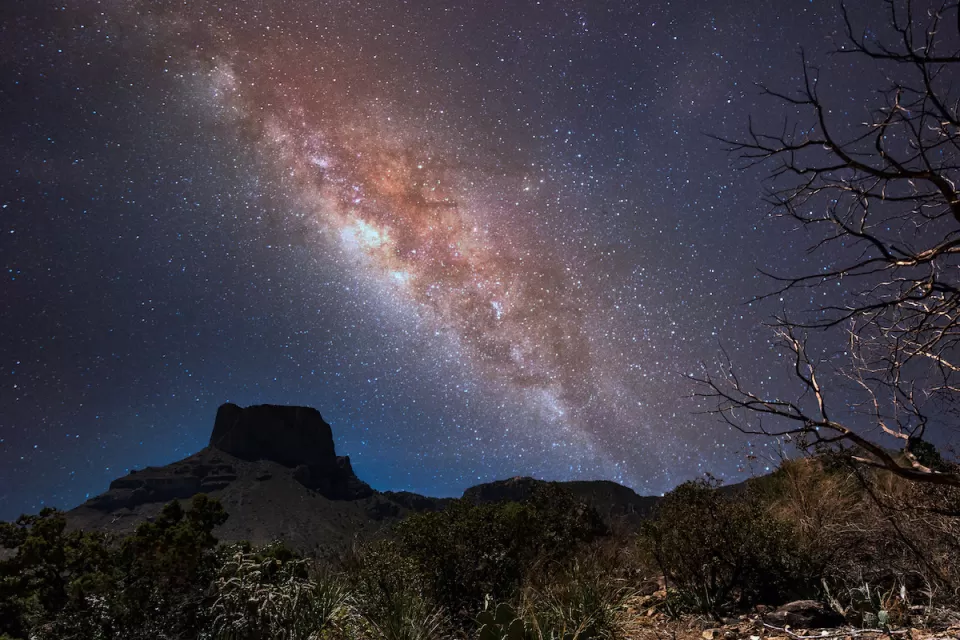 This six-course series explores essential urban design concepts using open source software and equips planners with the tools they need to participate fully in the urban design process.
Learn the tools for implementing Universal Design in planning regulations.
View More