Autonomous vehicles hold the potential to greatly reduce auto crashes. Advocates want them on the road as early as possible to reduce fatalities. Skeptics worry that the public will be guinea pigs during the testing—case in point: Elaine Herzberg.
---
Elaine Herzberg became America's first pedestrian fatality from an autonomous vehicle when she was struck by an Uber SUV, operating in autonomous mode with an apparently distracted backup driver behind the steering wheel, in Tempe, Az. last month.
Unlike Henry Bliss, America's first pedestrian fatality due to an automobile crash in Manhattan in 1899, whose death foreshadowed the loss of over 3.6 million lives and countless injuries due to motor vehicles on America's roads, the death of 49-year-old Elaine Herzberg puts the spotlight on the testing of autonomous vehicles (AVs) that hold the potential to dramatically lessen that carnage while simultaneously threatening vulnerable road users, like cyclists and pedestrians, if the technology fails during testing, as it did on March 18.
"'The one positive thing that may come from Ms. Herzberg's death is that regulators at all levels will start to ask the questions they should have asked before (automated vehicles) were tested in public,' said Jim McPherson, a Benicia attorney who runs SafeSelfDrive to consult on driverless cars," reports Carolyn Said for the San Francisco Chronicle on March 31.
"It's crazy that we're letting these things on the road right now, using you and me as human guinea pigs, and letting companies use public roads as private laboratories," said John Simpson from Consumer Watchdog, which has called for a nationwide moratorium on public autonomous testing until there's a report on the Arizona crash. "We're getting too far ahead of ourselves."
On the other side of the AV testing debate are advocates who want them on the road as early as possible to reduce crashes, saving lives and preventing injuries.
The industry counters that self-driving cars — which don't text, drink or get distracted — could end the nation's [nearly] 40,000 annual traffic fatalities, making it a moral imperative to get them on the roads sooner than later.

Testing autonomy on public roads doesn't mean using the public as lab rats, the argument goes. It is a way to bring this potentially life-saving technology to the public more quickly, the industry says.
The safety argument for autonomous vehicles
As noted in a March post on pedestrian fatalities, Herzberg was one of 10 pedestrian fatalities that week in the Phoenix area. Had the AV technology worked as designed, Herzberg, while pushing her bike across North Mill Ave. at 10 pm, wearing dark clothing and outside of a crosswalk, would likely not have been hit, notwithstanding the Tempe police chief's initial observation of the video taken by the Uber's dash cam that the crash "may have been unavoidable."
Last year, almost 6,000 pedestrians were killed in traffic crashes. According to "Traffic Safety Facts" [pdf] issued by the National Highway Traffic Safety Association (NHTSA) in February 2015, human error is responsible for 94 percent of crashes, with 2 percent due to vehicle malfunction and 2 percent due to environmental factors.
Tesla, with its Autopilot that offers semi-autonomous driving and which may have contributed to a fatal crash on March 23 in Mountain View, Calif., stands by the use of AV technology. They point to NHTSA data which "indicates Tesla's crash rate was reduced by 40% after the Autopilot's Autosteer feature was introduced," reported Fred Lambert for Electrek on Jan. 19, 2017, after the agency had concluded its study on the company's first fatality involving the use of the technology. 
More fodder for proceeding with AV testing comes from a Rand Corporation study "that says widespread use of autonomous cars before they're perfected would save lives, even if they'd still cause crashes, injuries and fatalities," adds Said.
However, there's no reason that AV testing can't happen with increased regulations. As noted here last month, Gov. Doug Ducey (R-Az.), had touted his state's lax regulations on autonomous vehicle testing as a means to attract players in the emerging industry.
Federal oversight, or lack thereof
"At the national level, the Trump administration has proclaimed that driverless-car guidelines should be "entirely voluntary" for automakers, and bills pending in Congress would clear the way to putting tens of thousands of autonomous cars on the road," adds Said of the Chronicle. But lawmakers have taken notice of Herzberg's death.
"This tragic incident makes clear that autonomous vehicle technology has a long way to go before it is truly safe for the passengers, pedestrians, and drivers who share America's roads," Sen. Richard Blumenthal, D-Conn., said in a statement.

The Uber crash "underscores the need to adopt laws and policies tailored for self-driving vehicles," Sen. John Thune, R-S.D., co-sponsor of a pending bill [S.1885 - AV START Act] in the Senate, said in a statement. "Congress should act to update rules, direct manufacturers to address safety requirements and enhance the technical expertise of regulators."
One problem with pending federal laws, according to Bryant Walker Smith, a law professor at the University of South Carolina who studies autonomous-car rule-making, is that they "quash states' abilities to address autonomous-vehicle safety concerns — even though it could take two years for the National Highway Traffic Safety Administration to hammer out federal safety standards for autonomous vehicles," adds Said.
Both a bill passed by the House [H.R. 3388: SELF DRIVE Act, introduced by Rep. Bob Latta (R-OH)] and [AV START Act] "are insufficiently protective of safety," said Sarah Light, an assistant professor of legal studies and business ethics at the Wharton School, who studies the subject. "They would immediately preempt state safety rules before there are federal safety standards for autonomous driving systems. That would create a safety gap."
The article updates pending federal legislation and also puts a spotlight on California, "the epicenter of self-driving car testing because of the intense interest in it among Silicon Valley companies." The state "has crafted more detailed rules than any other state."
The Golden State has recently added rules that allow carmakers to apply to test cars with no drivers — such testing could start later this spring — and eventually to carry paying passengers. Companies must certify that their cars are ready, and promise that remote operators are available to steer the vehicles around obstacles such as construction.

Other states, such as Arizona and Florida, already allow no-driver cars and have few, if any, rules for them.
FULL STORY: Uber crash sparks talk of tighter rules for self-driving cars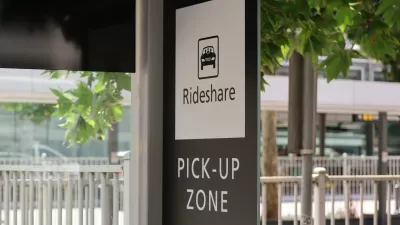 The Slow Death of Ride Sharing
From the beginning, TNCs like Lyft and Uber touted shared rides as their key product. Now, Lyft is ending the practice.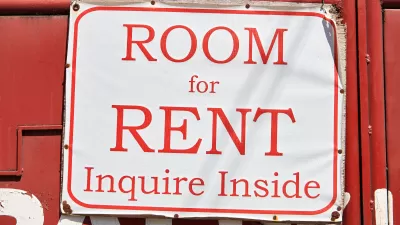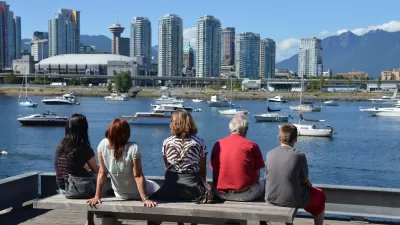 Ten Signs of a Resurgent Downtown
In GeekWire, Chuck Wolfe continues his exploration of a holistic and practical approach to post-pandemic urban center recovery, anchored in local context and community-driven initiatives that promote livability, safety, and sustainability.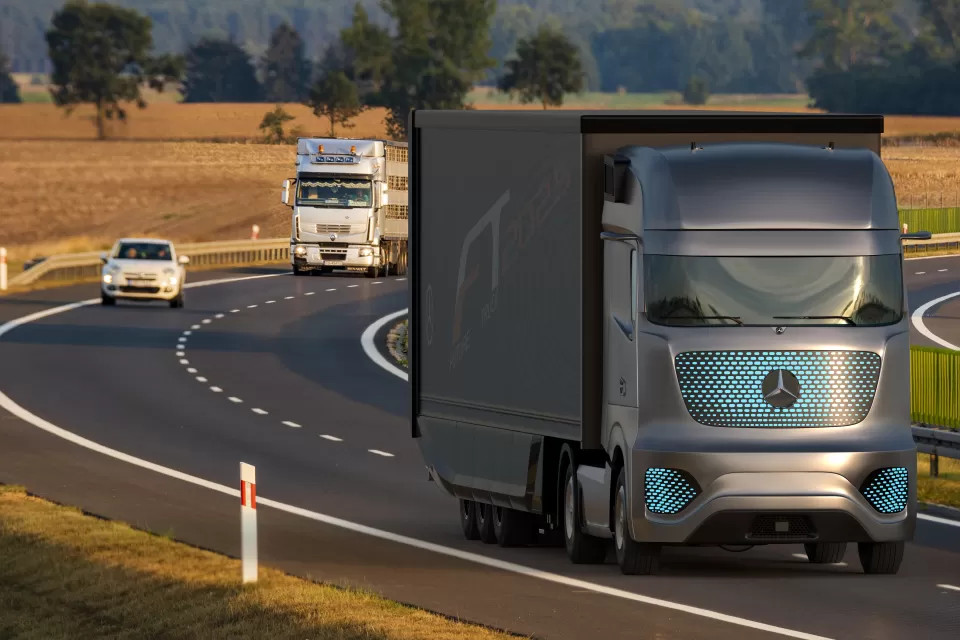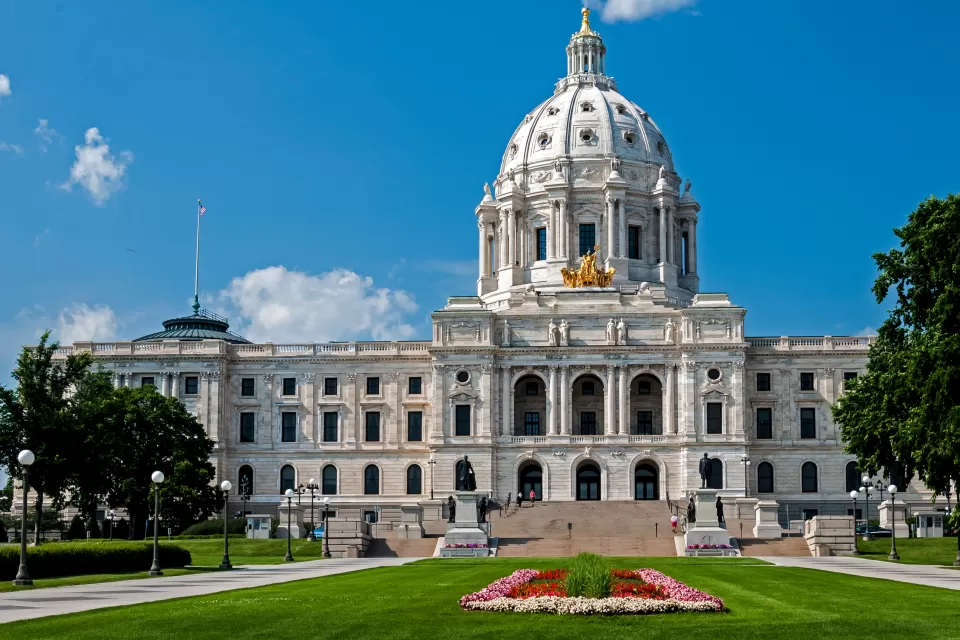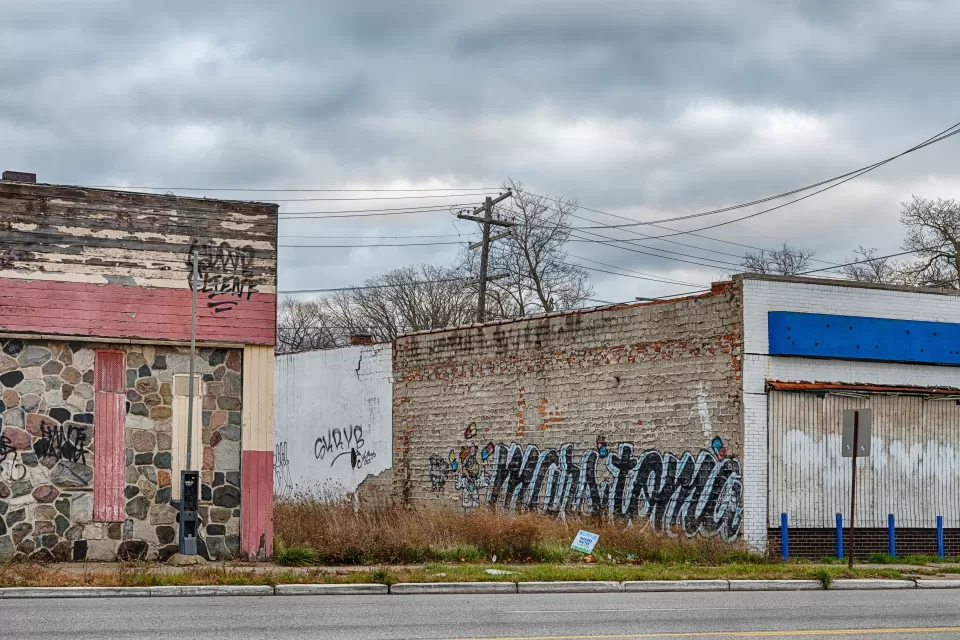 Proposed Land Value Tax Plan in Detroit
Detroit Mayor Mike Duggan proposes hiking property taxes for vacant land and buildings while lowering the rate for occupied homes and businesses in a split tax plan he contends will resolve many of Detroit's blight and high property tax woes.
This six-course series explores essential urban design concepts using open source software and equips planners with the tools they need to participate fully in the urban design process.
Learn the tools for implementing Universal Design in planning regulations.
View More