At the 2017 Autonomous Vehicle Symposium, a group of experts were asked to predict the effects of autonomous vehicles in two case study communities, and to generate a list of proposed policy actions to prepare for a future of autonomous vehicles.
---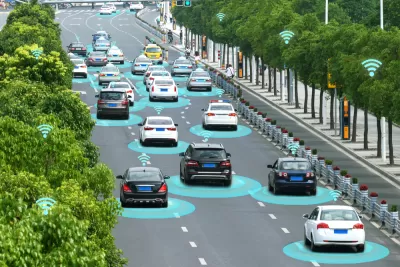 A lot of writing and research on autonomous vehicles (AVs) has focused on technology and deployment (for example, this recent article that speculates about which automaker is better situated to develop AVs). Less attention has been directed at identifying and addressing potential secondary impacts, such as the consequences of AV deployment for urban design. Secondary implications could end up being the largest obstacles to the successful rollout of AVs—particularly with regard to the disruption, and direct backlash, the rollout will create. These secondary implications also highlight the importance of scenario and uncertainty planning that has been discussed in other Planetizen Autonomous Future posts.
In this context, the Transportation Research Board recent hosted an "Urbanism Next" workshop at the Autonomous Vehicles Symposium (AVS 2017), which the authors helped organize, to examine the potential impacts of AVs and the sharing economy on e-commerce, city form, design, and development. While AVS 2017 focused on AV technology (e.g., their operating systems and services) the Urbanism Next breakout session framed the technology as inextricably linked to e-commerce and sharing.
The interconnected, simultaneously emerging technologies of AVs, e-commerce, and sharing economies have the potential for major effects in cities and society at large. AVs are not simply a transportation issue. More precisely, they have the potential to affect land use, land valuation, development sprawl, social equity, labor, urban vitality, and more. As planners, designers, and policy makers, we need to understand these effects to minimize disruptions.
Process
The process of the AVS 2017 workshop started with presentations addressing secondary impacts and issues of AVS, such as the effects on land use, district design, sprawl, mode choice, parking, and street design. Following these presentations, workshop participants looked at two prototypical case studies. The goal was to consider the pressures sites might face as a result of emerging technologies and how they might change and adapt over time.
The sites were based upon two existing sites in Portland, Oregon. However, we chose these sites to represent typical conditions around the United States. The first site was an urban site—a pre-war, 1920s urban (streetcar suburb), with a commercial neighborhood and surrounding residential area. The second site was a suburban location—a post-war, 1970s, auto-centric suburb, with a big-box strip mall surrounding residential development.
We gave participants (approximately 40 urban design, development, planning, and transportation experts broken into groups with multiple groups assessing the same sites) a brief description of each site and encouraged them to consider both optimistic and pessimistic scenarios. The task for participants: assess how case study site might develop, change, or adapt over time in an autonomous future. The collective outcomes and feedback from the session are synthesized below.
Potential Scenarios
Pre-war 1920s urban
Workshop participants identified the primary existing features of this example neighborhood as:
A walkable development grid, well served by bus and light rail, and including a major cut-through arterial.
A one- to three-story commercial core surrounded by single family homes, as well as neighborhood serving commercial and a few regional retail draws.
A substantial amount of surface parking and a few parking structures present infill development opportunities.
Groups felt that these types of neighborhoods would adapt well to the new technology given that many already have a multimodal transportation footprint (consistent with current ideas about "micro transit") and have a density that would support shared used of vehicles. There was consensus on the following potential changes and adaptations for the pre-war streetcar suburb:
Post-war big-box suburb
Workshop participants identified existing features of the post-war suburban landscape as including:
Adevelopment centered around a big-box strip mall, located along major arterial, with large parking areas and a mix of local and regional commercial and retail uses.
A commercial area surrounded by single access single-family residential developments.
An auto-oriented community with poor to non-existent pedestrian or cycling amenities and minimal transit service.
Workshop participants felt that the impacts of AVs on these locations would likely be more significant than other locations—that they would face more challenges requiring larger adaptation. They felt that vast potential in changes in the retail sector due to e-commerce makes the future unclear and mixes the potential outcomes. They agreed on the following potential changes and/or adaptations for this suburban typology:
AV-induced reductions in demand for parking, combined with e-commerce, might provideopportunities for infill developmentat the current big-box strip mall.
Assuming this infill, increased density mightcreate opportunities for enhanced transitas residential densities increased.
Vacated and reduced footprint big-box retailwill require experience oriented catalyst tenants or activities to prevent blight(e.g., an entertainment or cultural focus).
Consistent with recent reports on the impacts of AVs on municipal budgets, online retail will reduce municipal sales tax revenue. Online retail will likely have the most impact on big-box retail outlets, and cities need to find alternative tax sources.
Major opportunities exist for road diets toenhance walkability and bike use.
Consistent with recent work that has already shown racial and gender discrimination by transportation network companies and the recent Autonomous Future post on policy, there are potential equity implications if these places (and even more rural location) go underserved by AVs and shared vehicles.
Takeaways
In looking at the group conversations on the potential outcomes of an autonomous future, we believe that the focus needs to stay on the goals of the community. The deployment of these technologies needs to improve quality of life, ensure social equity, take care of all residents' needs, and create opportunities for commerce. Planners, administrators, and elected officials cannot simply think about how to accommodate these technologies, as has been the case in many of the conversations about AV policy around the country. As innovation develops, individuals must plan for the communities (and places) that the public wants to see and leverage the technology to help attain those goals. The potential benefits of an AV environment need to be identified holistically and directed toward the benefit of the public, not simply toward transportation efficiencies. It is also essential to recognize the downstream impacts of AV development and deployment—things that have the potential to fundamentally change so many aspects of how we live, where we shop, what we do, and how we move about our environment.
Conversely, the AV industry (on the technology side) needs to understand the importance of non-technical issues and the importance of translating the implications of the forthcoming evolution of transportation to lay audiences. As is suggested in the recent bike and pedestrian policy paper from the University of North Carolina, technologists need to understand how people will understand and interact with these vehicles. This goes well beyond the currently regulatory framework, which is rather laissez faire about the impacts of AVs on other travelers and urban form. As the advocacy group Transportation for America has said, the current regulatory structure might "leave cities and states on the side of the road." For example, more research should be conducted under scenarios such as the European Union's Mobility4EU initiative.
Finally, planners and policy makers need to understand who the stakeholders are and engage them in a meaningful manner. A replay of San Francisco's "Google Bus" debacle (i.e., when new mobility and city residents square off in a contentious political controversy) should be avoided. Social equity and spatial justice issues need widespread dialogue. These concerns are more tacit than the fearmongering of the rise of autonomy and robots that will control humans that has frequently been fictionalized (see "robopocalypse") as the evidence shows that robots are unlikely to control us and take our jobs.
We challenge the Transportation Research Board and the Association for Unmanned Vehicle Systems International (AUVSI) to move dialogue to the forefront—even if it is just further up in the agenda for AVS 2018. We further challenge local policymakers and planners to enter this dialogue. Professional planners and policymakers must start a dialogue on design and behavior alongside, strategy, funding, and regulations—not to mention start interfacing with technologists. Collectively, all of our varied disciplines need to broaden coordination across fields and agencies. As we like to say often, autonomous vehicles arenot onlya transportation issue—and hence this dialogue is not just a topic for the Department of Transportation—It needs to involve a broad range of municipal, state, and federal agencies as well as technology firms and a broad range of stakeholders. We will all be affected by these innovations.
To paraphrase Kai Ryssdal and Molly Wood from their podcast "Make Me Smart," we need to embrace the fact that all of us are smarter than one (or even some) of us. It is time to break out of our silos and think holistically. It's time to engage all stakeholders!
About the Authors
Nico Larco, AIA is an associate professor in the Department of Architecture and is affiliated faculty in Planning, Public Policy, and Management at the University of Oregon. He is also the co-founder and co-director of the Sustainable Cities Initiative and leads SCI's Urbanism Next research initiative. His research work has focused on sustainable urban design and how technology is affecting urban development. His Twitter handle is @nicolarco.
Gerry Tierney, AIA, LEED APis an Associate Principal at Perkins + Will. He has 30 years of experience in architecture focused primarily on housing and other institutional projects. Gerry is a member of the AIA and San Francisco Housing Action Coalition (SFHAC). He is also a founding member of Mobility and the City.
William (Billy) Riggs, PhD, AICP, LEED AP is an Assistant Professor in the School of Management at University of San Francisco. He is a thought leader in the areas of transportation, real estate, economics and technology, having worked as a practicing planner and published widely in these areas. He is also the principal author of Planetizen's Planning Web Technology Benchmarking Project, the co-creator of the ReStreet app, and author of a forthcoming book on re-envisioning future streets. He can be found on Twitter @billyriggs.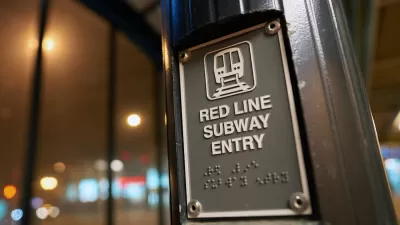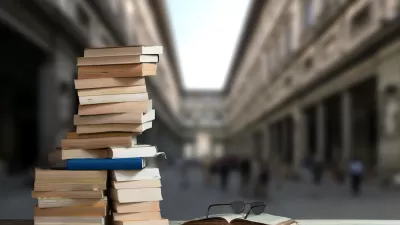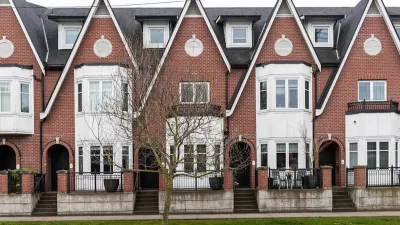 More Affordable Housing for People, Less for Cars
Most jurisdictions have off-street parking requirements that increase motorists' convenience but reduce housing affordability. It's time to reform these policies for the sake of efficiency and fairness.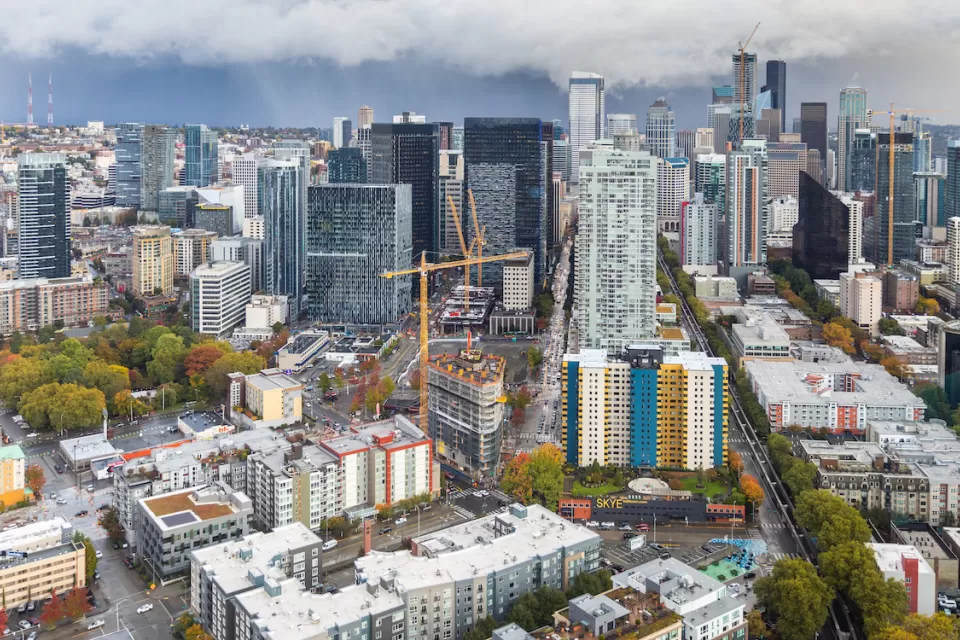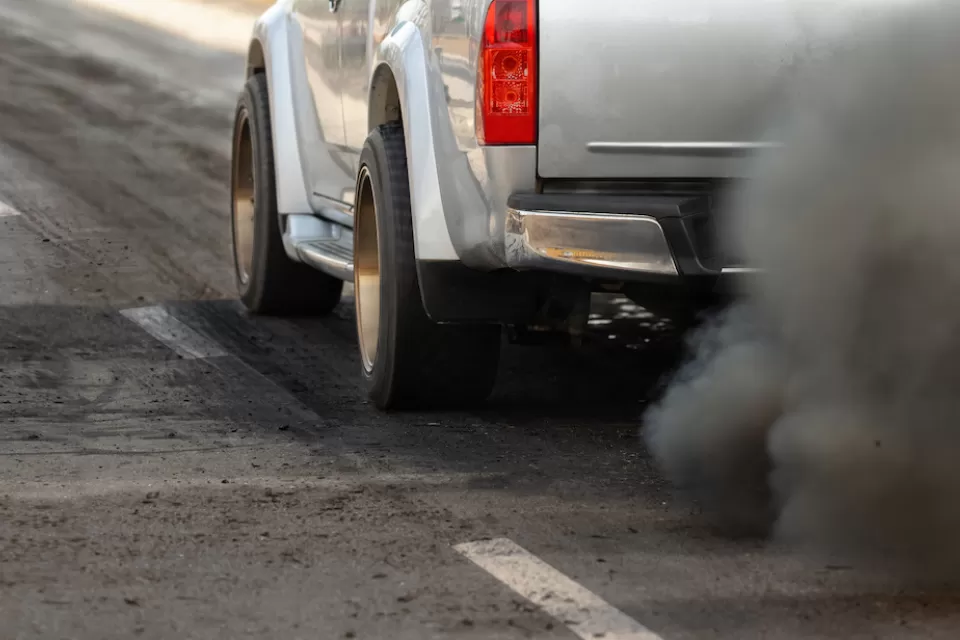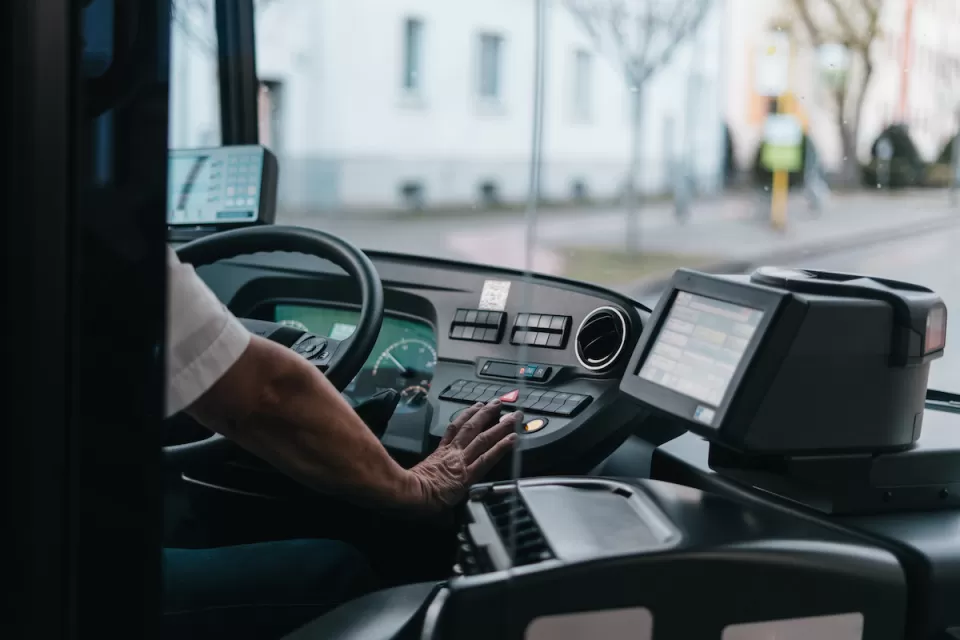 This six-course series explores essential urban design concepts using open source software and equips planners with the tools they need to participate fully in the urban design process.
Learn the tools for implementing Universal Design in planning regulations.
View More