"Policy goals" won't be enough to protect bicyclists once the cars start driving themselves. Strong standards will be necessary to govern the interactions between cars and bikes in an autonomous future.
---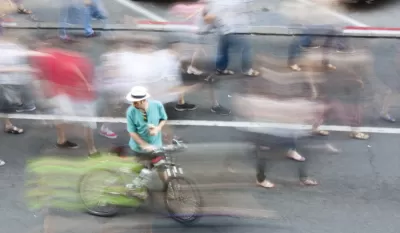 Colleagues Michael R. Boswell and William Riggs continue the "Autonomous Future" series, exploring the issues and opportunities presented by of autonomous vehicles (AVs).
As we have discussed and argued in a previous article, there is scant available data, amid plenty of speculation and debate, for considering the autonomous vehicle (AV) future. That said, policy inaction and business as usual are unacceptable. Interactions between autonomous vehicles and bicyclists, and how they might use the road together, are of particular concern in the realm of policy. A recent news announcement from Google claims that their AVs will be able to detect and share the road safely with bicyclists, which is encouraging news. Furthermore, the June 2016 policy statement by the National Association of City Transportation Officials (NACTO) offers safety as its first policy priority, saying that AV regulations should "promote safety for pedestrians, bicyclists, transit riders, automated vehicle passengers, and all street users within the multi-modal urban context…"
NACTO's policy goal is important, given the safety issues these modes face and the potential of AVs to improve safety relative to current conditions. According to the Bicycle and Pedestrian Information Center (a website provided as a resource to cities by the Federal Highway Administration and University of North Carolina), over 50,000 cyclists are injured every year and over 700 are killed. Many of these incidents occur between bicyclists and cars.
That said, promoting safety as a policy goal might not go far enough. Cyclists have the largest chance of conflict with cars (and therefore with AVs) because they frequently share the same roadway with autos. Cyclists are exposed to many of the uncertainty factors that AV engineers have tried to eliminate—including roadway hazards, distracted driving, and other unexpected events (for example, a ball bouncing into the road or the random bear attack in Alaska). As a recent New York Times article indicated, autonomous technology is still unable to react to many uncertainty factors, like hazards and sudden events, particularly in bad weather. Experiments at test sites around the country are trying to resolve some of these challenges but there is still much work to be done.
Clearly, technology needs to advance to ensure the safety of cyclists, and cyclists should be able to expect certain levels of safety. There should be a baseline service standard to guide technological development and the related policy decisions that regulate the relationship between bicycles and AVs. In this context, we believe that the cycling community should set up a series of expectations, "a bill of rights" or manifesto of sorts, for software engineers, developers of AV platforms, traffic engineers, and policy makers. The manifesto can be used to guide policy as well as the technological development of designing roadway interactions between bikes and AVs.
The following draft manifesto provides a starting point for dialogue. Clearly some of the items we outline below will change, particularly as roadway designs and urban form respond to emerging technology, however we feel that setting baseline standards for cyclists will benefit both bicyclists and pedestrians alike.
We establish the following 13 principles as a manifesto for cyclists in an AV future.
AVs should be able to detect bicyclists and detect and understand all bicycle signage and lane markings.
AVs should be able to detect and understand bicyclists' hand signals.
AVs should cede the right-of-way to bicyclists.
AVs should have an ability to signal (visual and audible) its detection and basic intent.
AVs should follow bicyclists at a safe distance when unable to pass.
AVs should exceed the 3' minimum passing rule especially as speed increases.
AVs should leave an ample margin of safety when making decisions about turning, passing, ceding right-of-way, and other decision-making scenarios involving bicyclists
AVs should be able to detect approaching bicyclists and prevent "dooring." (Dooring refers to instances when cyclists are struck by the doors of parked cars along a roadway as passengers exit. A more complete explanation of the "door zone" is provided on Wikipedia.)
AVs should be designed (size, shape, weight, materials) to minimize injury to bicyclists should an impact occur.
AVs should travel at speeds appropriate for urban conditions to facilitate safe travel for non-automotive users (for example, not more than 20 miles per hour on downtown and neighborhood streets, 40 miles per hour on arterial connectors, etc.).
AVs should minimize travel on streets designated as bicycle boulevards or that have high bicycle usage but no facilities.
Companies deploying shared AVs should ensure adequate supply of vehicles equipped with bicycle racks/carriers to meet demand.
AV companies should record and share all collision data with local, state, and national law enforcement and regulatory agencies.
These points might not reflect the entire universe of policies that require attention, but they frame our current thinking about roadways and are subject to change. It is our hope that this list starts a dialogue about these interactions and the policies necessary to ensure safe and expedient travel while cycling in an autonomous future. As we have argued in the past, AVs are here, so there is not room for a business-as-usual approach. We call for the League of American Bicyclists and the Alliance for Biking & Walking to form a committee with the National Highway Traffic Safety Administration to address this issue and provide formal guidance to industry on interactions between AVs and bicyclists and walkers. The relationship between AVs and non-automotive travelers is too important to not have a robust policy dialogue and deserves attention and action.
William (Billy) Riggs, PhD is an Assistant Professor of City & Regional Planning and a leader in the area of transportation planning and technology, having worked as a practicing planner and published widely in the area. He has over 50 publications and has had his work featured nationally by Dr. Richard Florida in The Atlantic. He is also the principal author of Planetizen's Planning Web Technology Benchmarking Project. He can be found on Twitter @williamwriggs.
Michael R. Boswell, PhD is Department Head & Professor of City & Regional Planning at Cal Poly, San Luis Obispo and is an expert on strategies to reduce greenhouse emissions and increase community resilience to climate change. He is lead author of the book Local Climate Action Planning and most recently advised UN-Habitat on climate planning as a part of COP 21. His Twitter handle is @mboswell.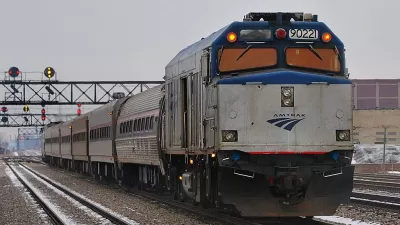 Amtrak Ramping Up Infrastructure Projects
Thanks to federal funding from the 2021 infrastructure act, the agency plans to triple its investment in infrastructure improvements and new routes in the next two years.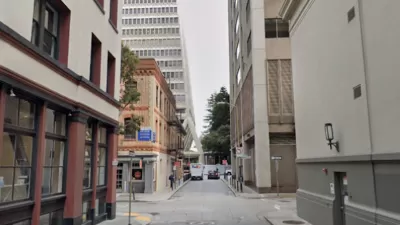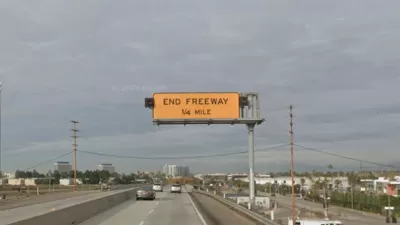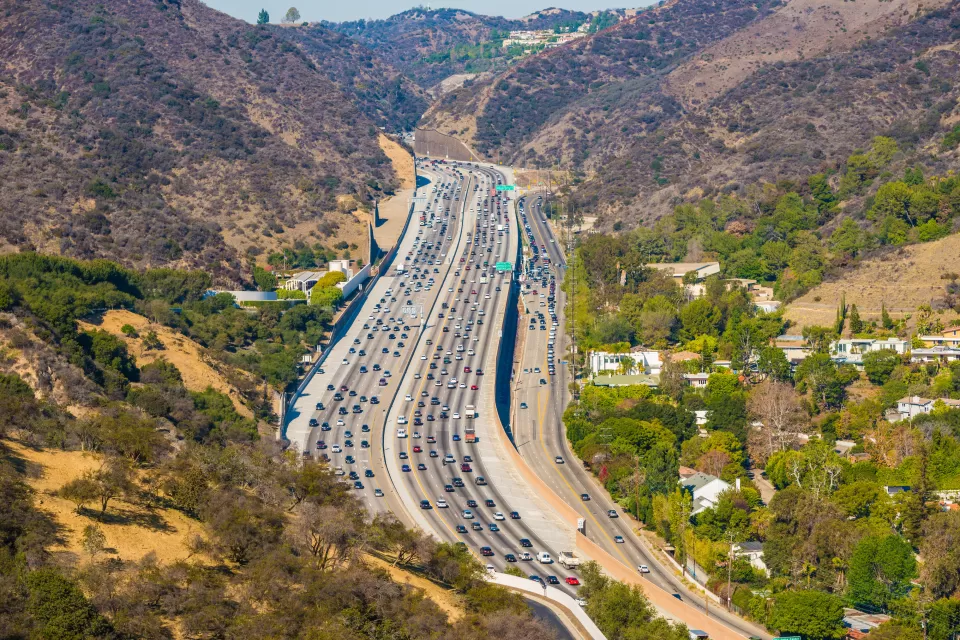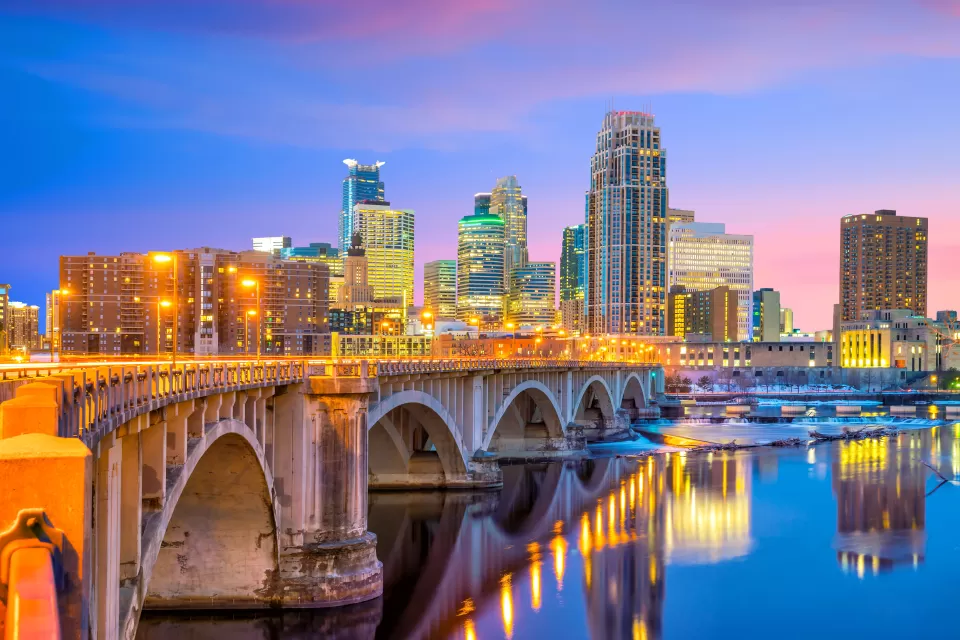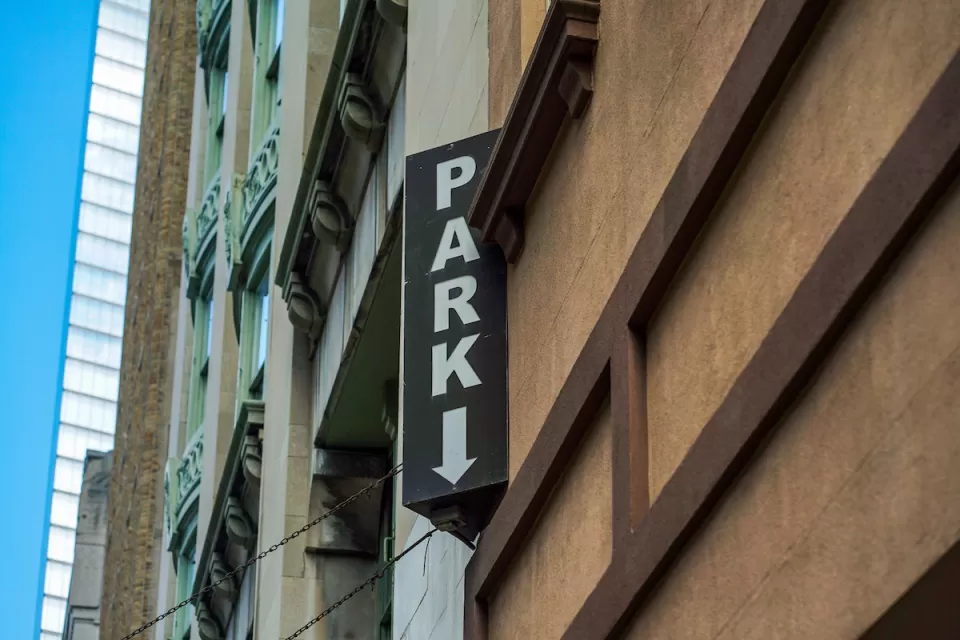 This six-course series explores essential urban design concepts using open source software and equips planners with the tools they need to participate fully in the urban design process.
Learn the tools for implementing Universal Design in planning regulations.
View More