It's not just Americans favor SUVs and light truck over compact cars, but that a majority of EV and hybrid owners who have traded in their cars are opting for all-gas vehicles, and that spells trouble for meeting President Obama's climate goals.
---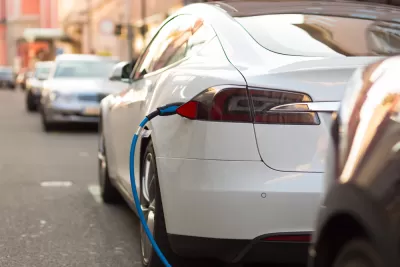 Recent research from the University of Michigan Transportation Institute (UMTRI) shows indicates that the single most effective way for American to reduce their personal greenhouse gas emissions is by changing their transportation behavior, particularly by driving less (or not at all) or driving vehicles that are fuel efficient (or emission-free).
The February report, "What Individual Americans Can Do To Assist In Meeting The Paris Agreement" [PDF] list six behavioral options (Table 2, page 9 of 28). The top two items listed by authors Dr. Michael Sivak Brandon Schoettle in reducing driving emissions are:
50% reduction: Buying a vehicle that gets 50 mpg (2.00 gal/100 mi) instead of a vehicle that gets 25 mpg (4.00 gal/100 mi).
10% reduction: Reducing the amount of driving by 10% without replacing it with other motorized transportation.
But since gas prices began their steady, consistent decline in the summer of 2014, vehicle efficiency has been going the wrong way. Consumers are responding to low gas prices, and it's particularly illustrated when they trade in their vehicles.
"So far this year, nearly 75 percent of the people who have traded in a hybrid or electric car to a dealer have replaced it with an all-gas car, an 18 percent jump from 2015, according to Edmunds.com, a car shopping and research site," writes Matt Richtel, technology correspondent for The New York Times.
The changing consumer patterns are in plain view at swapalease.com, a marketplace for people who want to get out of a car lease by transferring it to someone else. Dozens of hybrids and electric vehicles are available, in some cases languishing without bites from buyers.
2015 was a banner year for SUVs. Conventional hybrid vehicle sales have been on the wane since 2013 when they composed 3.19 percent of new car sales.

Credit: Wikimedia Commons
As Dr. Sivak often reminds us, cheap gas defeats fuel efficiency goals.
Richtel ends his piece on a hopeful note, pointing to the more affordable electric vehicles with extended range, such as the Tesla Model 3 and Chevrolet Bolt, entering the market next year that could change the paradigm.
Another positive note was in a June 2 email from the University of Michigan Transportation Research Institute which reports on month fuel efficiency changes.
"The average fuel economy (window-sticker value) of new vehicles sold in the U.S. in May 2016 was 25.4 mpg—up 0.2 mpg from the value for April 2016," wrote researchers Sivak and Schoettle.  "This improvement likely reflects the increased price of gasoline in May, and the consequent increased interest in more fuel-efficient vehicles by buyers of all vehicle classes."
 However, they also put that efficiency improvement in perspective.
"Fuel economy is down 0.4 mpg from the peak reached in August 2014, but still up 5.3 mpg since October 2007 (the first month of our monitoring)," they add.
Click here for a description of their calculations and the recent fuel efficiency values.
FULL STORY: American Drivers Regain Appetite for Gas Guzz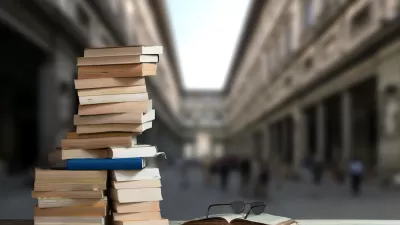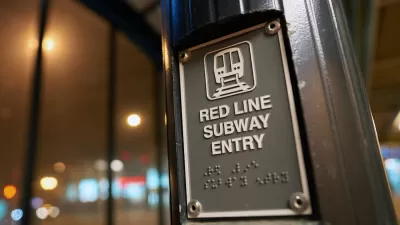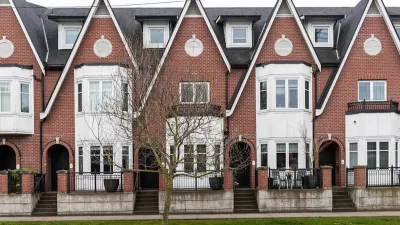 More Affordable Housing for People, Less for Cars
Most jurisdictions have off-street parking requirements that increase motorists' convenience but reduce housing affordability. It's time to reform these policies for the sake of efficiency and fairness.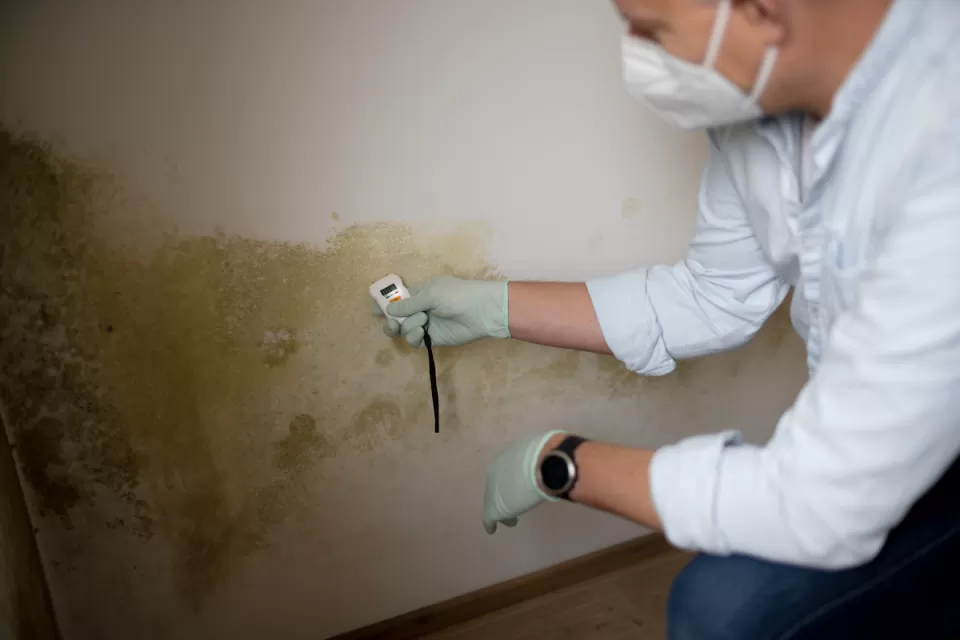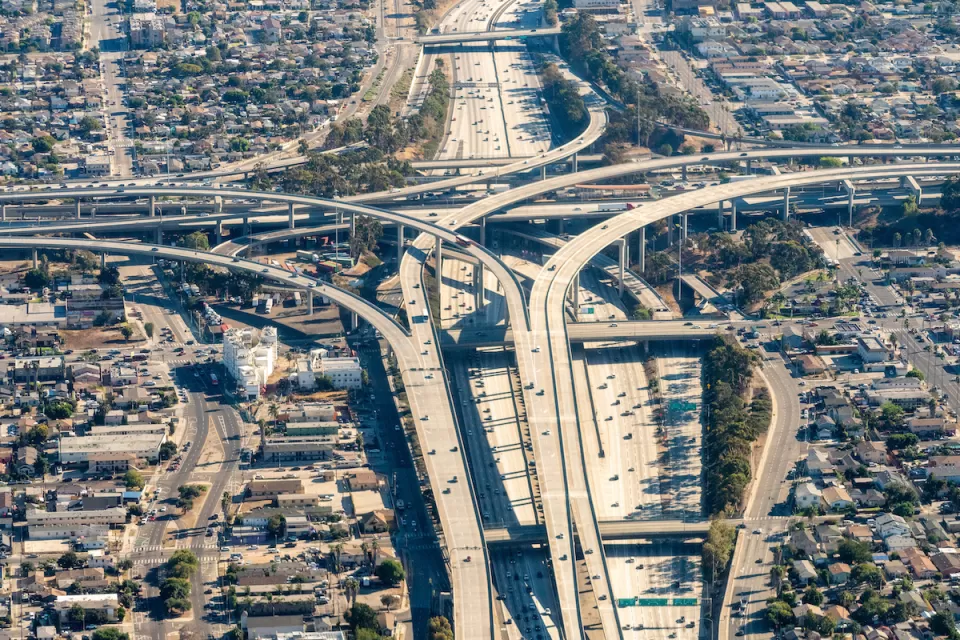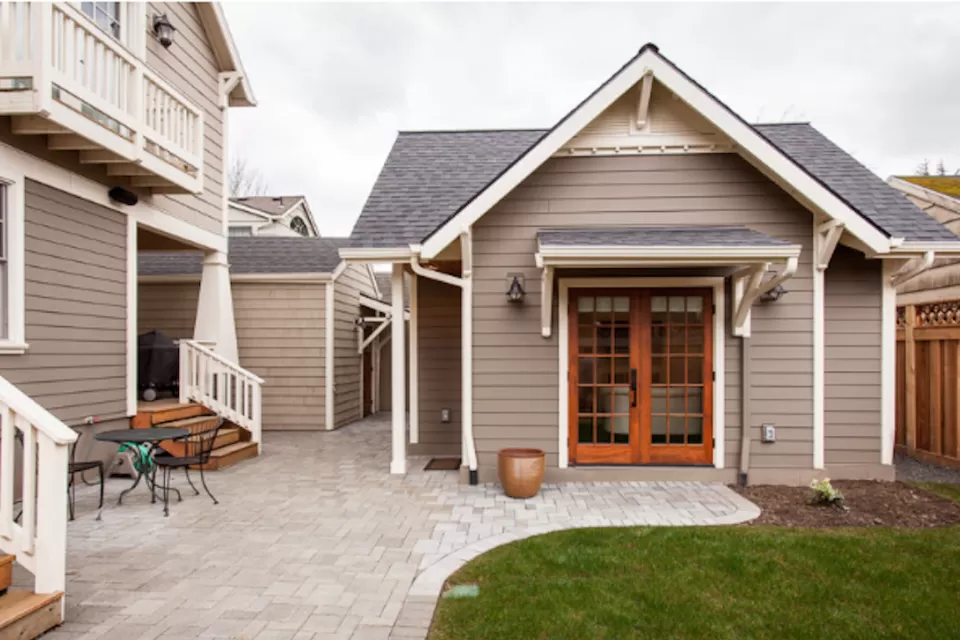 This six-course series explores essential urban design concepts using open source software and equips planners with the tools they need to participate fully in the urban design process.
Learn the tools for implementing Universal Design in planning regulations.
View More