State Gas Tax Changes, Up and Down, Took Effect January 1
In case you were wondering if any state gas taxes, other than Utah as previously posted, changed on New Years Day—eight others did, but only slightly, due to required, automatic adjustments. Most telling was that more went down than up.
Utah's was the only gas tax that changed on New Years Day as a result of direct, hard-fought legislation, so the 4.9 cents increase was in fact an outlier. Carl Davis, Research Director of the Institute on Taxation and Economic Policy (ITEP) indicates the changes in the chart below.
"Gas tax rates will decline in New York, North Carolina, Pennsylvania, Vermont, and West Virginia—in most cases because of gas tax rate structures that link the rate to the average price of gas," writes Davis.
When gas prices fall, the variable rate may need to be adjusted downwards, as was the case in New York, North Carolina, Pennsylvania, Vermont, and West Virginia. Davis likens it to "an approach similar to a traditional sales tax applied to an item's purchase price."
When gas prices are at a 6-year low, "falling beneath $2 a gallon for the first time since 2009," as NBC reported on Dec. 21, the downward adjustment can be problematic for states dependent on gas tax revenue to fund infrastructure projects. NBC news anchor Lestor Holt adds,  "And a lot of folks are celebrating by going for a new car or truck, pushing sales to record heights," but that's another story.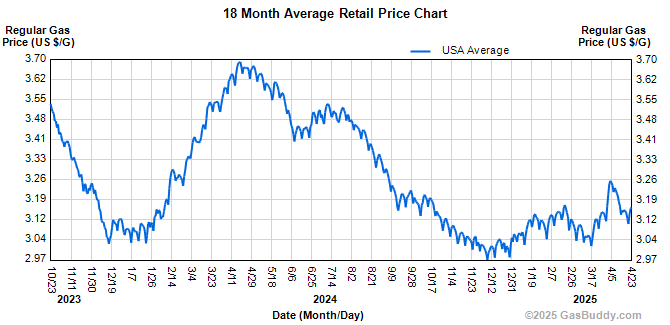 With gas prices projected to remain low though 2016, it would behoove states with variable rates (and there are 19 of them) to "limit gas tax volatility by imposing 'floors' on the minimum tax rate, limitations on how much the rate can change from one year to the next," writes Davis.
(A)nd in some cases even moving toward entirely different formulas based on more stable (and arguably more relevant) measures of inflation. 
For example, rather than tying the rate to the price of gas, the Consumer Price Index (CPI) or other inflation indexes can be used. Some states use vehicle fuel efficiency and population.
Different variable rate formulas account for rising gas tax increases in Florida, Maryland, Nebraska while gas prices fell. Davis goes on to describe the specific variable rate formulas in the eight states that saw gases fluctuate both up and down last year.
Hat tip to Martine Powers and Jennifer Scholtes of POLITICO Morning Transportation, Jan. 4. ("It's a gas" segment)
Published on Wednesday, December 23, 2015
in
Topics