After a failed attempt to increase the fuel tax, itself a form of carbon tax on gas and diesel sales, Gov. Jay Inslee seeks to use revenue from carbon permits purchased by stationary sources in a new cap-and-trade program to pay for transportation.
---
If Gov. Jay Inslee had just proposed a cap-and-trade plan, that would be a newsworthy event in itself to cover here, as California is the only state to have one. But Inslee went a step further—he wants to use revenue from the new program to fund the largest share of his newly released transportation plan.
"Inslee's plan, featuring a "cap-and-trade" system, would generate $400 million a year, he said, to cover nearly 40 percent of his $12 billion, 12-year transportation improvement plan," writes Mike Lindblom, Seattle Times transportation reporter. "The remainder would come from bond debt, existing gas taxes, tolls and an assortment of vehicle fees."
The carbon charge would be "the equivalent of the amount of revenue generated by a 12 cent gas tax increase, without the tax," notes Inslee in his letter on the first page of his "Transportation Investment Package [PDF]."
Some might ask why not directly charge motorists the 12-cent gas tax? Lindbloom begins his piece by writing that the governor has been trying to do that unsuccessfully for the last two years (see here), so "Inslee proposed (Dec. 16) to take a new approach."
Lindblom asks what many environmentalists must be wondering. "(W)hat's the point of collecting carbon fees and then spending those on highway projects?" 
Inslee's aides reply there's a separation in the plan: The cap-and-trade income would go only toward green uses, such as transit grants or incentives for electric vehicles, and to maintain existing roads. The highway mega projects would be funded through [existing] gas taxes and motorist fees, such as licensing and weight charges for cars and trucks.
Using cap-and-trade revenues to maintain existing roads could be a hard sell for those who want to ensure that these revenues reduce greenhouse gas emissions, not add to them. Gov. Jerry Brown's (D-Calif.) use of this revenue to fund construction of the state's electric (zero-emissions) high-speed rail project has raised some hackles due in part to the fact that the trains are not expected to be in operation until 2029, well after the 2020 target date of AB 32 that created California's cap-and-trade program.
While using funds from the new Carbon Pollution Accountability Act [PDF] for road maintenance may be a stretch for environmentalists, the plan's major detractors may be on the right. In this AP article, Republican state Sen. Curtis King, who will chair the Transportation Committee in January, noted his qualms about the proposal.
"At least we know where he wants to go, but I don't believe he has enough money to go around the state," King said, adding that the proposal fails to fund a number of projects. On the governor's carbon pollution charge, King said, "he wants to call it a charge, but I would call it a tax."

As for the Inslee's cap-and-trade program, Jim Brunner and Hal Bernton of The Seattle Times write that "the sweeping proposal drew cheers from a crowd of environmentalists, labor leaders and other supporters on hand for Inslee's climate-plan" but it should expect a much different reception from Republican legislators.
What's noteworthy is that while Inslee went to great pains to avoid increasing the gas tax to fund his transportation program, you wouldn't know it from some of the comments on his "gas tax alternative" plan from his Republican critics.
Republicans, as well as some business and farm groups, argued the Inslee plan would raise gas prices and harm consumers.


State Sen. Doug Ericksen, R-Ferndale, who chairs Senate's energy and environment committee, called Inslee's cap-and-trade plan "an energy tax, which is really a tax on mobility — which is a tax on freedom.
The fear of increased gas prices is not unjustified, it turns out, notwithstanding the fact that motorists are enjoying the lowest gas prices in five years. "Inslee advisers estimate these added costs would push fuel prices up by 7 to 15 percent in 2035 over what they otherwise would be," write Brunner and Bernton, which may all go to show that taxing drivers directly through increased gas taxes, or indirectly through a cap-and-trade program, is a tough sell.
Hat tip to AASHTO Journal.
FULL STORY: Seattle Times: Inslee: Make big polluters pay for transportation projects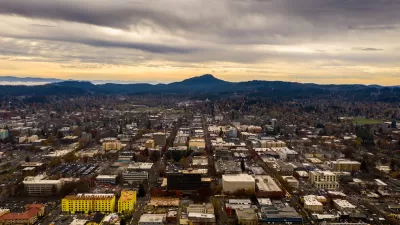 Eugene Ends Parking Minimums
In a move that complies with a state law aimed at reducing transportation emissions, Eugene amended its parking rules to eliminate minimum requirements and set maximum parking lot sizes.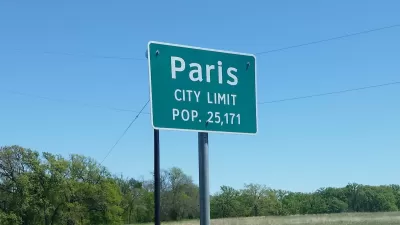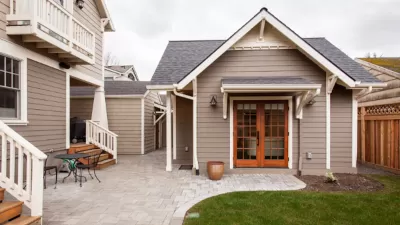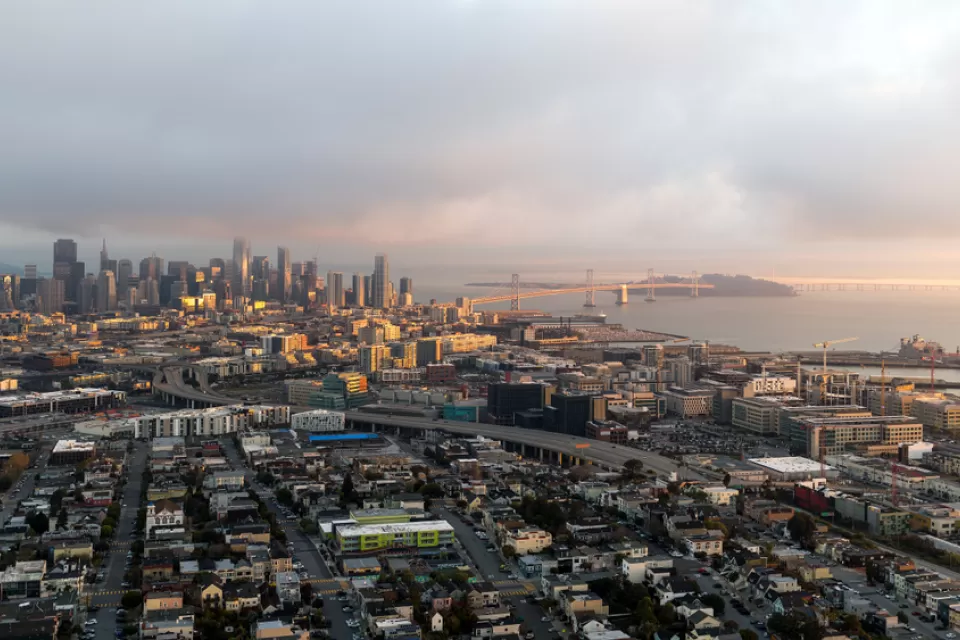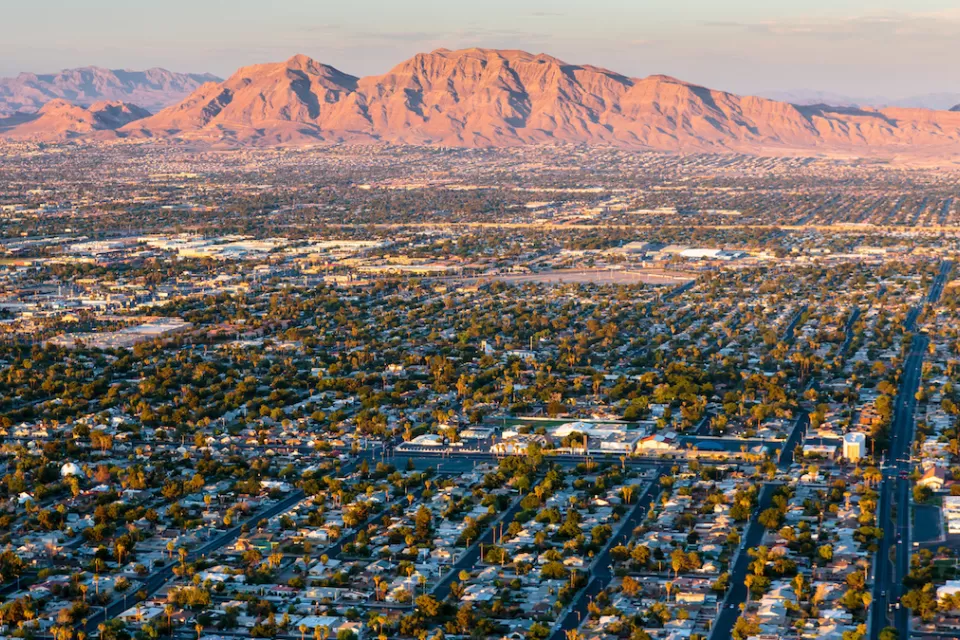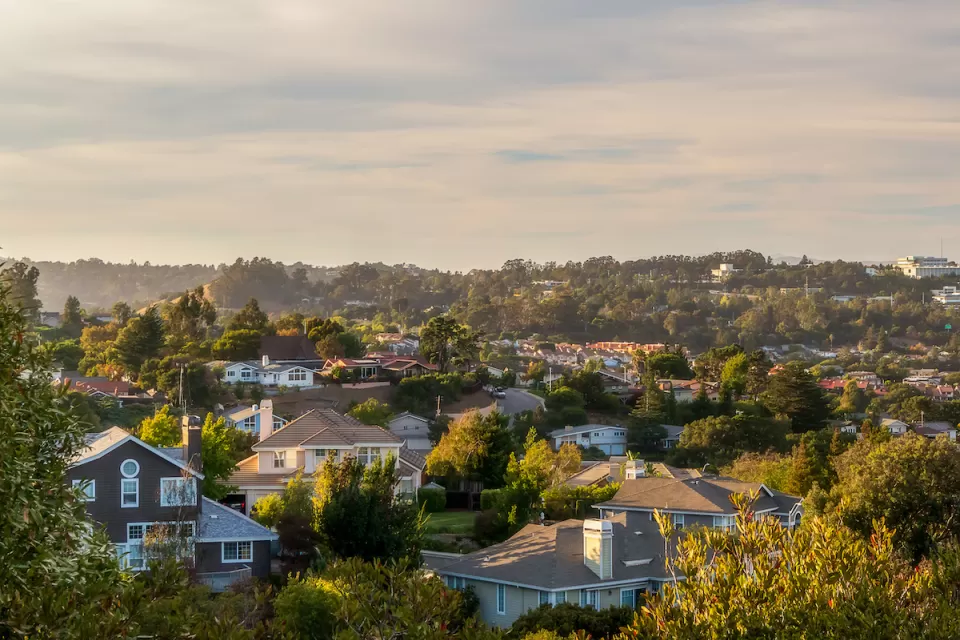 This six-course series explores essential urban design concepts using open source software and equips planners with the tools they need to participate fully in the urban design process.
Learn the tools for implementing Universal Design in planning regulations.
View More