Gov. Scott Walker's transportation secretary is proposing a four-part tax, fee, and transfer plan to raise $750 million over the next two years. It would lower the gas tax while adding a wholesale sales tax and charge EVs and hybrids an annual fee.
---
Patrick Marley, statehouse reporter for the Milwaukee Journal Sentinel, lists the tax, fee, and transfer elements of the proposal from Transportation Secretary Mark Gottlieb included in his department's 2015-2017 biennial budget request [582-page PDF] to increase transportation funding that was released Nov. 14.
"Raising the gas tax by restructuring how it is calculated:  

His plan would change the rate to 15.5 cents per gallon plus 8% of the average wholesale price of fuel. It would include a price floor to prevent the tax from dropping below a certain level. 

The diesel tax increase would be bigger for diesel fuel, rising by about 10 cents a gallon." 

"Imposing a new fee on vehicle purchases: The fee on vehicle purchases would be based on a percentage of the sale price. [Appears to be a motor vehicle sales tax or similar to it.]
"Placing an additional [registration] fee on hybrid and electric vehicles [EVs].

 "That is meant to ensure those drivers pay their share for roads because they use less fuel and thus pay less in gas taxes, Gottlieb said.

"Transferring money from the state's main account to pay for highways."
Interestingly, a major reason for the state's funding shortfall can be traced to 2006 when the inflation-indexing of the gas tax ended, not at all uncommon as shown by Massachusetts voters on Nov. 4. 
"The Legislature has not raised the state's gas tax since 1993, although until 2006, the tax had been indexed to inflation," wrote The Badger Herald's Polo Rocha on Jan 24, 2013. "The latter has reduced how much state gas tax revenues can purchase by 13 percent, the [state's transportation commission] report said." It ranks 16th highest in the nation, per API [PDF], above the the U.S. average of 28.55 cents.
The current proposal for hybrid and EV fees differs from the 2013 commission report that recommended "establishing a new registration fee [for all vehicles] based on how many miles Wisconsinites drive," wrote Rocha.
Drivers would also see a new mileage-based yearly fee which they would begin paying if they drive more than 3,000 miles per year. The roughly one cent per mile fee would stop at the 20,000 miles cap, so the most a driver could pay per year would be $173.40. That is on top of the current $75 yearly fee drivers pay to re-register their cars.
The fee is often referred to as a mileage-based user fee or vehicle-miles traveled (VMT) fee, but in this case it would in fact act more like a registration fee as did a 2013 Pennsylvania plan. Also of interest to VMT fee advocates is that this recommendation was seriously "low-tech."
The fee would be self-reported, according to the report, although the state could check with car shops that report mileage on whether reporting is accurate. The committee chose to leave out an in-vehicle reporting system, which many said would violate privacy.
The report also recommended a constitutional amendment to "protect the state's transportation fund from being raided."
That amendment, passed by the last Legislature, will have to pass in this session as well in order to be on a ballot for voters to approve.
Voters approved the amendment on Nov. 4.
[Hat tip to AASHTO subscription services.]
FULL STORY: DOT: New fees, tax hikes totaling $750 million needed for roads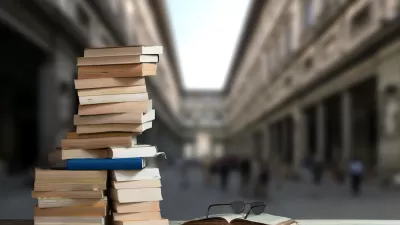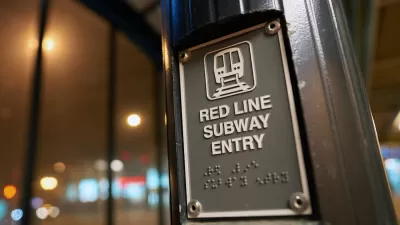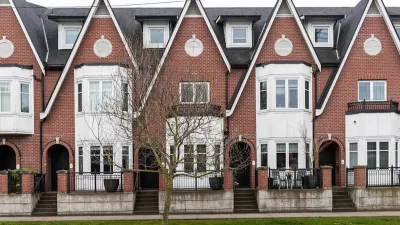 More Affordable Housing for People, Less for Cars
Most jurisdictions have off-street parking requirements that increase motorists' convenience but reduce housing affordability. It's time to reform these policies for the sake of efficiency and fairness.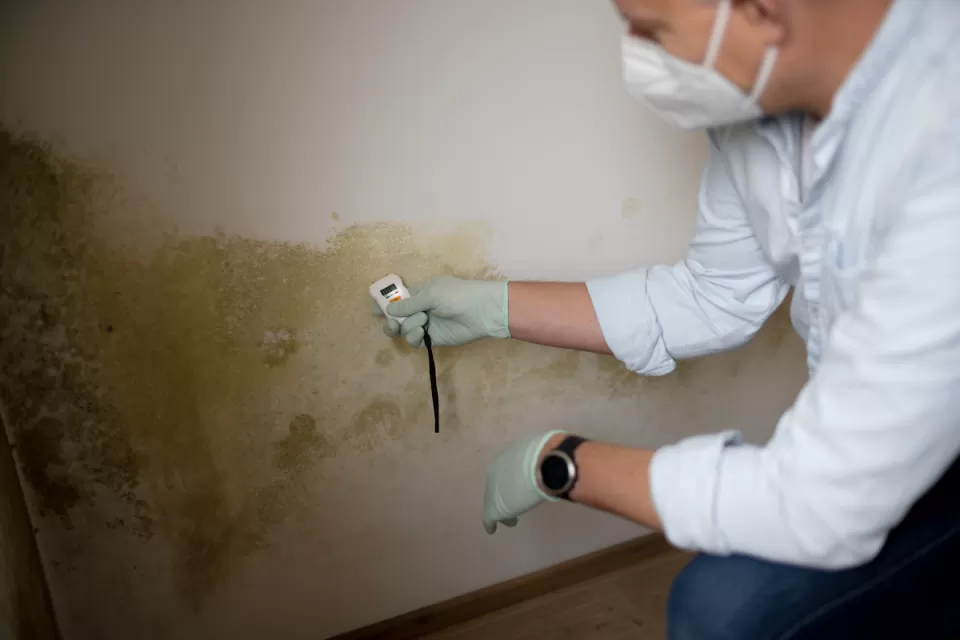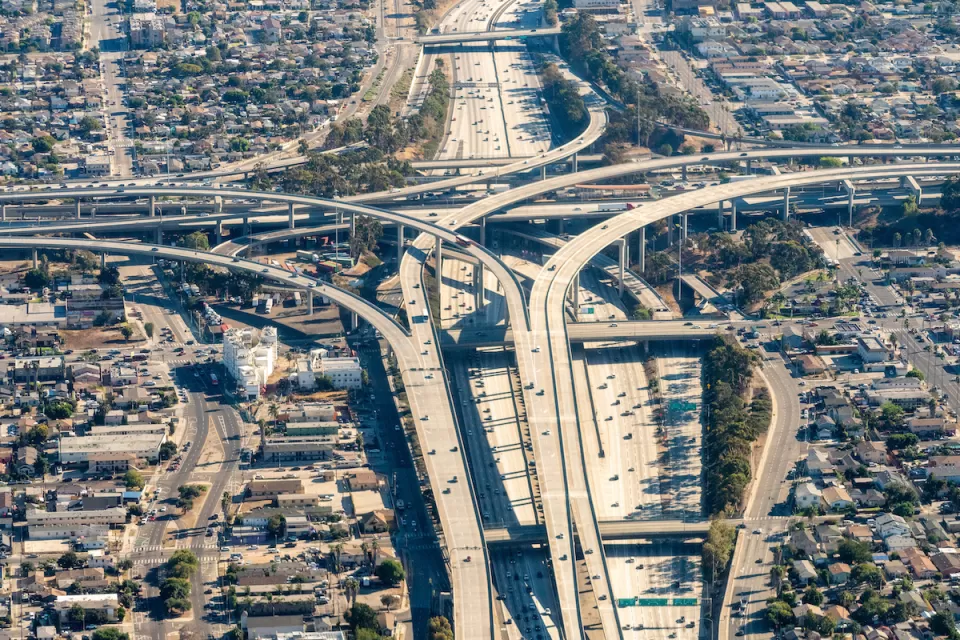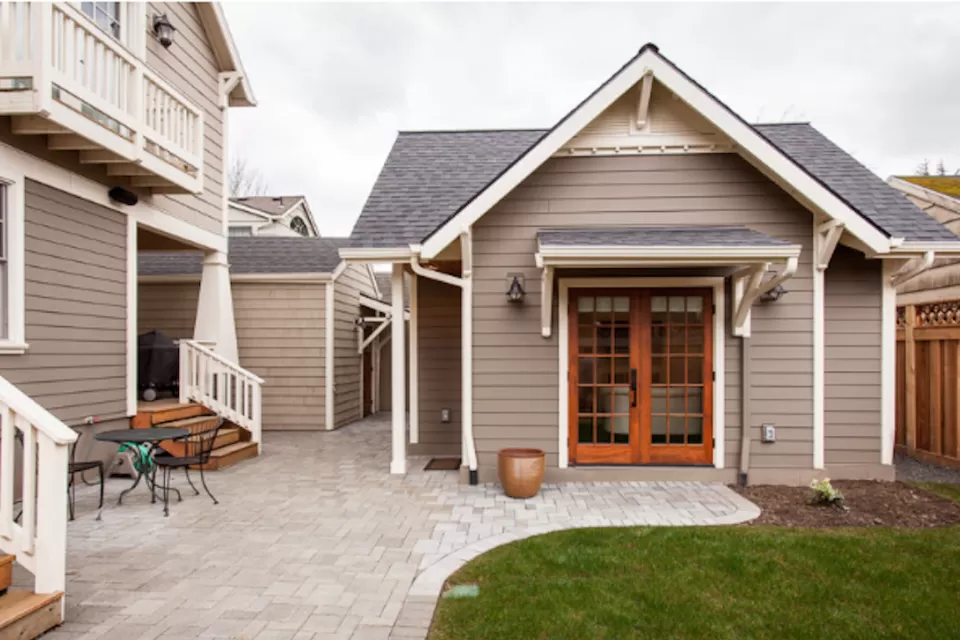 This six-course series explores essential urban design concepts using open source software and equips planners with the tools they need to participate fully in the urban design process.
Learn the tools for implementing Universal Design in planning regulations.
View More