An Electric Car the CEO Doesn't Want You to Buy
Please, don't buy the Fiat 500 E, stated Fiat Chrysler Automobiles CEO Sergio Marchionne during his presentation on a Brookings panel on May 20. It's not because it's a bad car—it's because his company loses $14,000 on every sale.
The loss is not unexpected; it's the amount that is new. It just increased 40% to $14,000, writes Karl Henkel of The Detroit News. Last year we quoted Marchionne when the loss was estimated at $10,000. "Doing that on a large scale would be masochism to the extreme," he said.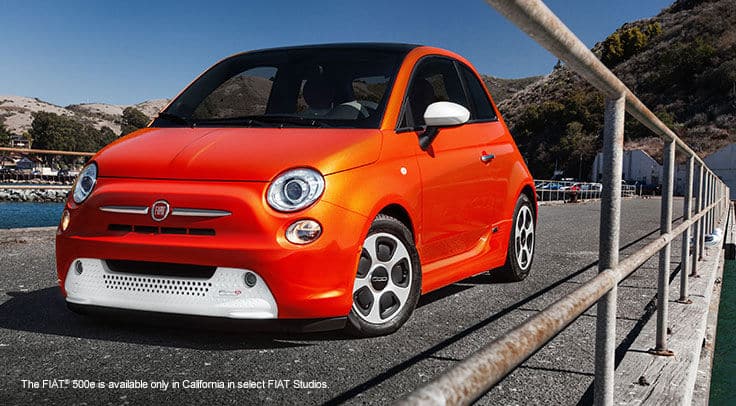 For those wondering about the price, "(t)he 
Fiat 500e
, has a starting price of $32,300, but can be purchased for as little as $19,300 when accounting for tax credits and incentives," writes Henkel. By comparison, "(t)he gasoline-powered Fiat 500 starts at almost $17,300 including delivery charges,"
writes
Eric Beech of Reuters.
Since then, seven other states have joined California in this requirement, according to an Air Resources Board press release last October. Those other states are Connecticut, Maryland, Massachusetts, New York, Oregon, Rhode Island and Vermont.
Can auto companies make money from selling EVs? "Marchionne said Tesla Motors was the only company making money on electric cars and that was because of the higher price point for its Model S sedan," writes Beech.
"Automakers have sold approximately 15,000 (battery-only) electric vehicles (from January) through April, according to the Electric Drive Transportation Association, up about 9 percent compared to the same period in 2013," writes Henkel. The amount doubles when plug-in hybrid-electric vehicles (PHEV) are included, according to InsideEVs (see breakdown of sales of all models). 

By comparison, sales of all "automotive purchases will eclipse more than 1.4 million motor vehicles through the 30 days of April," according to Precise Leads.
Marchionne's real message to the Brooking's audience was not so much not to buy his electric car, but toward costly federal mandates. "(H)e would prefer the U.S. Department of Energy simply set targets and let the automakers achieve them in their own way," writes Beech.
Otherwise, he warns, "we'll be back asking ... in Washington for a second bailout because we'll be bankrupt."
Published on Wednesday, May 21, 2014
in
Topics