Why Only 330,000 Electric Vehicles on the Road?
The answer to the question posed by the New York Times is surprising. Hint: Don't blame the customer if the sales force isn't trying to sell them on vehicles that never need to go to a service station to purchase fuel.
"One answer lies in an unexpected and powerful camp of skeptics: car dealers," writes Matt Richtel, a Bits blog reporter for The New York Times. "They are showing little enthusiasm for putting consumers into electric cars."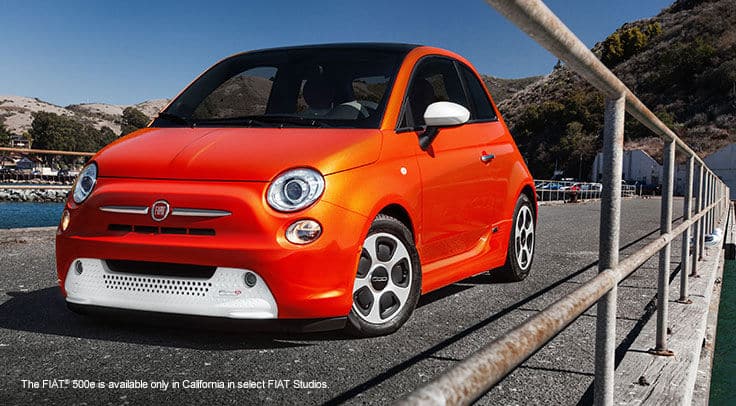 Credit:
Fiat 500e
Richtel cites examples of demonstrating lack of knowledge on electric vehicles (EVs) and general unwillingness to sell them without explicitly explaining why. Corroborating that explanation is "Mary Nichols, chairwoman of the Air Resources Board  (who) believes that consumers want these cars and that they have been dissuaded in part by unenthusiastic dealers and 'horror story' sales experiences."
California has 150,000 electric cars, but that figure needs to grow tenfold in the next decade, she said, or the state will not be able to meet its environmental goals. Without the cars, "simply put, we can't make it," she added.
The article is fraught with anecdotes of sales personnel unwilling to show customers EVs or demonstrating a remarkable lack of knowledge on these models.
It would have been nice to see Richtel reference cheap gas. Selling a car whose advocates tout as allowing its owners to never go to a service station for fuel is more difficult in an age of $2.05 gasoline than when gas cost over $3.70 as it did in April last year. Instead, Richtel writes, "Owners can ignore fluctuating gas prices." 
Low profit for dealers and sales personnel? 
Industry insiders and those who follow the business closely say that dealers may also be worrying about their bottom lines. They assert that electric vehicles do not offer dealers the same profits as gas-powered cars. 
Then there's the issue of maintenance—it's generally acknowledged that EVs require less of it, e.g., no oil changes, "undermining the biggest source of dealer profits — their service departments," writes Richtel.
According to the [National Automobile Dealers Association], dealers on average make three times as much profit from service as they do from new-car sales. A 2013 J.D. Power survey of car buyers found that about 48 percent of electric car buyers plan to take their car back to the dealer for service, compared with 57 percent for traditional cars, said Eric Cahill, who recently completed a dissertation on electric car sales for the Institute of Transportation Studies at the University of California, Davis.
Richtel also makes no mention of "compliance cars." This phenomenon—where manufacturers are essentially forced to offer EVs for sale if they want to sell their more lucrative models—applies to most EV models. Notable exceptions include the Nissan Leaf and Tesla.
Fiat Chrysler Automobiles CEO Sergio Marchionne was quoted last year on a Brookings Institution panel as stating that "his company loses $14,000 on every sale" of a Fiat 500e." [Also posted here.]
Two exceptions to the poor evaluation of sales personnel, according to Dr. Cahill: "BMW and Nissan are among the companies whose dealers tend to be more enthusiastic and informed. He estimated that, overall, 10 percent of dealers are 'really sharp' on the technology."
"Tesla stands apart in the conversation about dealers because it doesn't use them, selling directly to consumers," notes Richtell.
Hat tip: Kathryn Phillips, Sierra Club California
Topics