America is not at war, but that didn't stop President Joe Biden from calling the largest release of oil from the nation's Strategic Petroleum Reserve that he authorized on March 31 to lower oil prices, a 'wartime bridge.'
---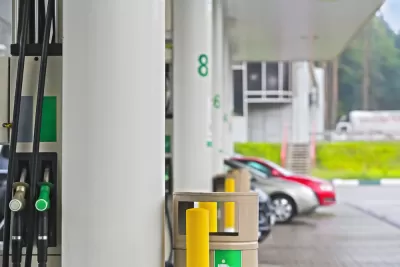 "President Joe Biden framed his Thursday announcement of a historic release of America's oil reserves as a 'wartime bridge' to address rising oil prices until domestic companies can ramp up production later this fall," wrote Christian Datoc, White House reporter for the Washington Examiner on March 31.
"Today, I'm authorizing the release of 1 million barrels per day for the next six months — over 180 million barrels — from the Strategic Petroleum Reserve," said Biden last Thursday.
"This is a wartime bridge to increase oil supply until production ramps up later this year.  And it is by far the largest release from our national reserve in our history."
The final day of the 6-month daily release would be roughly Oct. 1, just over a month before the midterm elections. Writing in a separate article on the same day about the oil release but with a focus on inflation, which is greatly affected by crude oil prices, Datoc notes:
Biden's announcement comes as inflation presents an increasing problem for Democrats heading into the 2022 midterm elections.

Recent polling data from the Associated Press and Pew Research suggest that midterm voters from both parties are overwhelmingly focused on inflation and the economy heading into the November elections.
Third release by Biden
Just over four months earlier on Nov. 23, 2021, Biden had authorized the release of 50 million barrels from the Strategic Petroleum Reserve (SPR) to "moderate the price of oil," in Biden's words. [See related post: "Biden Orders Release from Strategic Petroleum Reserve: What's the Emergency?"]  Unlike the current release, there was no war occurring in Europe at the time.
The purpose of the SPR, established in 1975 as a result of the 1973 Arab oil embargo under the Energy Policy and Conservation Act,  is to "reduce the impact of disruptions in supplies of petroleum products," according to the U.S. Department of Energy which operates it.
On March 1, less than a week after Russia invaded Ukraine, the U.S. released 30 million barrels of oil from the SPR in coordination with members of the International Energy  Agency (IEA).
"Global energy security is under threat, putting the world economy at risk during a fragile stage of the recovery," said IEA Executive Director Fatih Birol in a statement, "which said member states would consider tapping stocks further as needed," according to Reuters.
Russia-Ukraine war disrupts oil supplies
Unlike the 1973 oil crisis which prompted the legislation that authorized the creation of the SPR in the salt caverns in Louisiana and Texas, the oil embargo of 2022 is self-imposed by the U.S. in response to the invasion of Ukraine by Russia on Feb. 24. Biden imposed sanctions on Russia that were expanded on March 8 to include a 'ban on imports of Russian oil, liquefied natural gas, and coal.
"About 8% of U.S. imports of oil and refined products, or about 672,000 barrels a day, came from Russia last year, said Andy Lipow, president of Lipow Oil Associates LLC in Houston, citing figures from the Energy Information Administration," reported Collin Eaton, who writes about oil and gas for The Wall Street Journal, on March 14. "Setting aside refined products, Russian oil alone made up roughly 3% of the nation's imports, about 200,000 barrels a day."
In addition to the U.S., "Britain and Canada have stopped importing Russian oil, and many oil companies and shippers in Europe have voluntarily stopped buying Russia's energy products," wrote Clifford Krauss, an energy business correspondent, and Michael D. Shear, a White House correspondent, in an article for The New York Times on March 31 on the historic release. "That has produced a deficit so far of about three million barrels a day."
West Coast particularly hard-hit
"[N]early half of Russian oil shipped into the U.S. last year, or close to 100,000 barrels a day, ended up primarily in California, Washington and Hawaii," Lippow told the Los Angeles Times on March 8.
"I know that California's gasoline is so expensive compared to the rest of the nation," said Lipow, a former oil trader who founded his eponymous Houston energy consultancy in 2004. "Unfortunately, I have bad news: The average there is going to go up by at least another 25 cents a gallon."
Oil industry response
"It will lower the oil price a little and encourage more demand," Scott Sheffield, chief executive of Pioneer Natural Resources, a major Texas oil company, told Krauss and Shear. "But it is still a Band-Aid on a significant shortfall of supply."
The American Petroleum Institute, which represents oil and gas companies, said Mr. Biden ought to encourage domestic oil production by reducing regulations [see Planetizen tag: Regulation Rollback]. The reserve "was put in place to reduce the impact of significant supply chain disruptions," said Mike Sommers, the group's president, "and while today's release may provide some short-term relief, it is far from a long-term solution to the economic pain Americans are feeling at the pump."
Oil production lags despite high oil prices
Oil exploration and production in the United States and elsewhere slid during the pandemic, and still has not quite recovered. American companies, under pressure from investors, have been cautious about spending too much money to drill new wells, lest prices fall again. Instead, many have been paying out larger dividends and buying back their stock.
Biden's directive goes beyond more oil
"Ultimately, we and the whole world need to reduce our dependence on fossil fuels altogether," added Biden on March 31.
"That's why, today, I am issuing a directive to strengthen our clean energy economy.  I'm going to use the Defense Production Act to secure American supply chains for the critical materials that go into batteries for electric vehicles and the storage of renewable energy: lithium, graphite, nickel, and so much more. 
The last word goes to Energy Secretary Jennifer Granholm who appeared on MSNBC on March 31 as reported by Datoc of the Examiner on April 3 in a piece that focused on how environmentalists viewed the decision to release one million barrels of oil daily from the SPR for the next six months.
"I totally get it," Granholm told host Chris Hayes when asked why he should not be "depressed" by Biden's decision. "I think a lot of us came into this hoping that we would be focusing solely on clean energy solutions, renewable, making that transition, but we didn't anticipate that Vladimir Putin would wage war on Ukraine and cause these markets to go out of control."

Granholm stressed that Biden's action presented a two-step solution.

"One is let's increase supply right now because we're on a wartime footing, and we want to reduce people's pain at the pump and, you know, safeguard them against this incredible volatility," she said. "But second, we have got to use this reason to become energy independent with clean energy. We don't want to be relying upon fossil fuel markets that are incredibly volatile or from countries that don't have our interests at heart, so ultimately, the best solution is to go clean."
Related in Planetizen:
FULL STORY: Biden: Latest oil reserve release is a 'wartime bridge' to increased production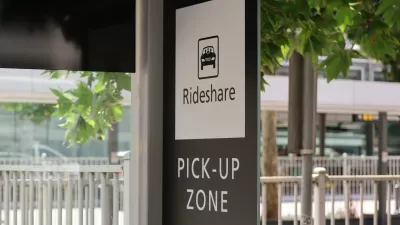 The Slow Death of Ride Sharing
From the beginning, TNCs like Lyft and Uber touted shared rides as their key product. Now, Lyft is ending the practice.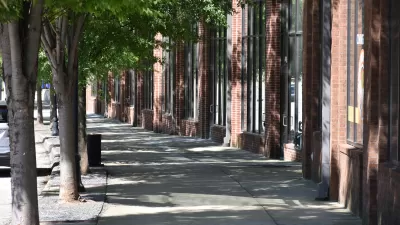 Cool Walkability Planning
Shadeways (covered sidewalks) and pedways (enclosed, climate controlled walkways) can provide comfortable walkability in hot climates. The Cool Walkshed Index can help plan these facilities.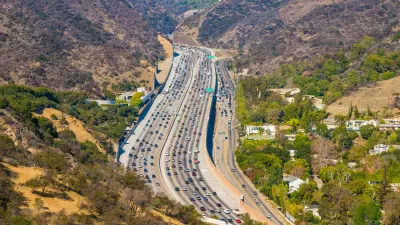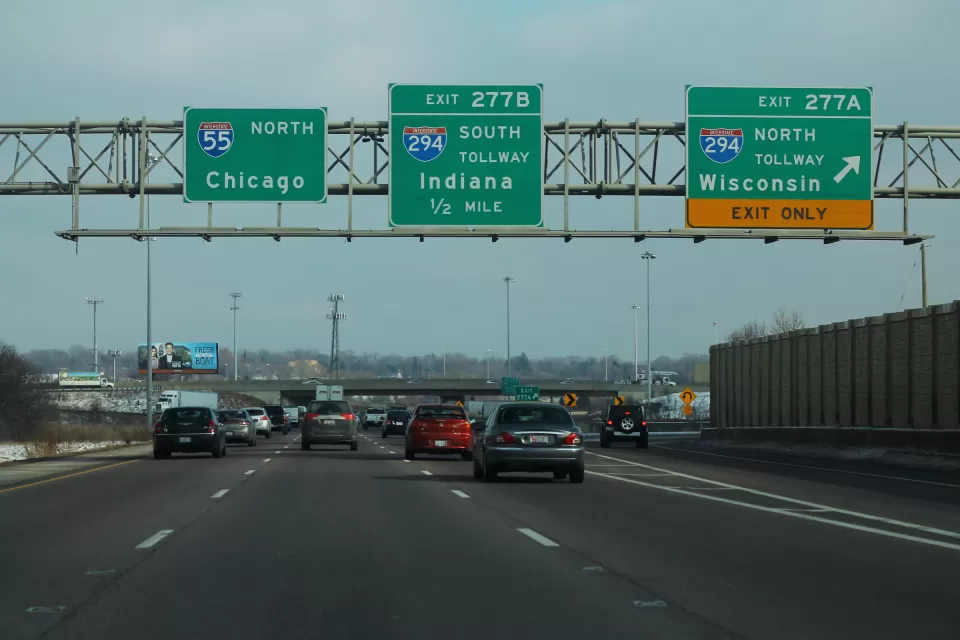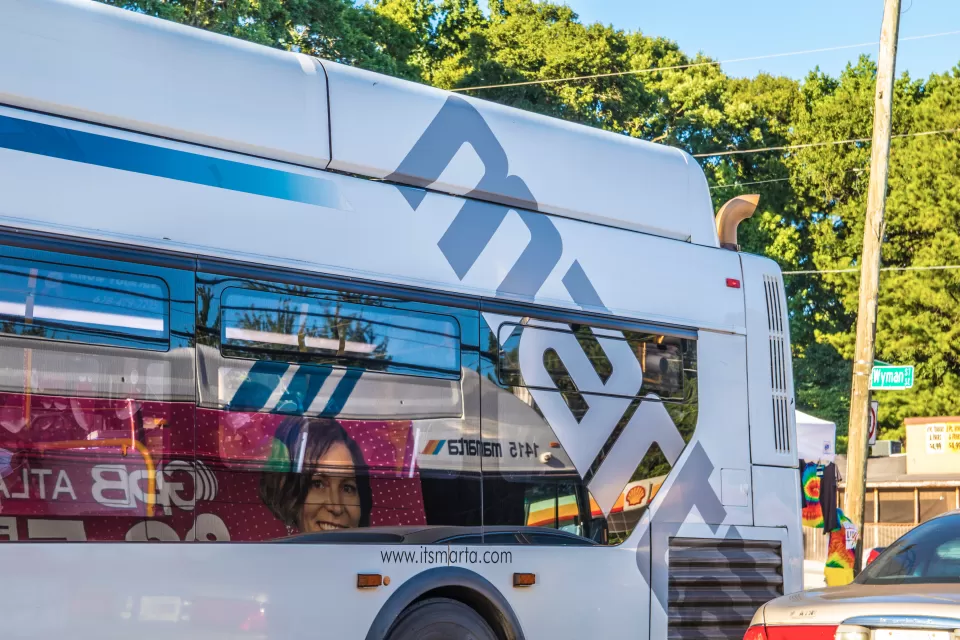 What Is 'Arterial Rapid Transit?'
Atlanta is planning to build 'BRT lite,' a version of bus service that offers signal priority and fewer stops but keeps buses in mixed-traffic lanes.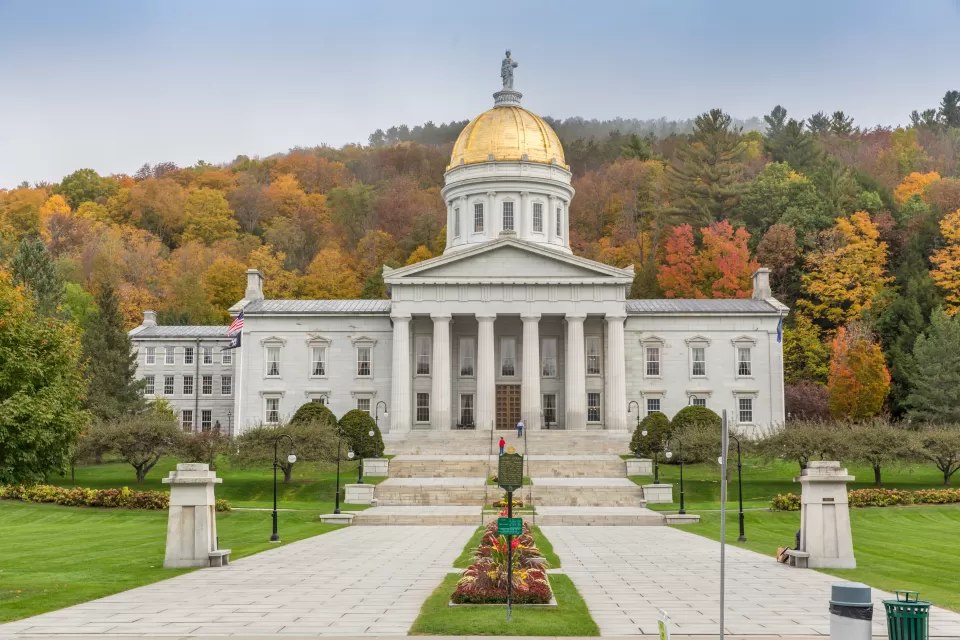 This six-course series explores essential urban design concepts using open source software and equips planners with the tools they need to participate fully in the urban design process.
Learn the tools for implementing Universal Design in planning regulations.
View More