March 11 marked the second anniversary of WHO's declaration of the pandemic and the beginning of its third year. Cases continue to plummet in the U.S. and plateau globally while war in Europe has overshadowed the virus that has killed 6 million.
---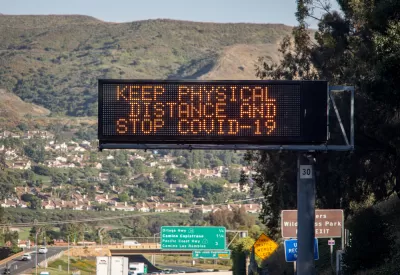 The official death toll of the COVID-19 pandemic of 2020-2022(?) stands at over 6 million, but "[p]ublic health experts agree that [it] is a vast undercount and that the true devastation will never be precisely known," writes New York Times editor Adeel Hassan on March 7.
"There's a lot that we don't know in places that don't necessarily have the same infrastructure for fundamentally understanding the pandemic and reporting," said Beth Blauer, the data leader for the Coronavirus Resource Center at Johns Hopkins University. Along with its Center for Systems Science and Engineering,  Johns Hopkins University has been the source of much of the world's coronavirus data.
Surges are still intensifying in Hong Kong, South Korea and New Zealand, but new death counts are dropping in many places as Omicron recedes. The world is averaging more than 7,000 new confirmed deaths a day, down from almost 11,000 a day in early February and the known pandemic peak of more than 14,000 a day in January 2021.

The death rate was "still far too high in the third year of this pandemic," said Dr. Maria Van Kerkhove, a top World Health Organization official.
The global COVID daily death average dropped to below 5,300 on March 15, down 37 percent in the last two weeks, according to the Times global coronavirus tracker. The U.S. continues to lead the world in both cumulative and average daily deaths: 965,000 and >1,200, respectively.
How and when it ends
Mike Stobbe, an Associated Press medical writer and professor at the University of North Carolina Gillings School of Global Public Health, explored the topic of how pandemics end with Erica Charters, a professor of global history of medicine at the University of Oxford in the source article published March 10. Turns out, there are different ways to view the end of a pandemic.
"One thing we have learned is it's a long, drawn-out process" that includes different types of endings that may not all occur at the same time, she said. That includes a "medical end," when disease recedes, the "political end," when government prevention measures cease, and the "social end," when people move on.
In the U.S., the decisive moment that marked the "political end" occurred on February 25 when the Centers for Disease Control and Prevention revised the metrics for its masking guidance in a media telebriefing. By shifting the focus from coronavirus transmission to COVID hospitalizations, the nation was instantaneously transformed from most counties showing substantial and high levels of transmission to low and medium levels where masking was not recommended.
As for the medical end in the U.S., average daily new cases have dropped to 32,000 on March 15, according to the Times U.S. coronavirus tracker from >800,000 at the height of the Omicron wave in mid-January, but still well above 11,000 in mid-June 2021. However, hospitalizations, not transmission, is now COVID's key metric as most countries learn to live with the virus, Hong Kong and China the two notable exceptions.
Vaccines, hospitalizations, and cases during Omicron wave
One of the best examples of decoupling cases from hospitalizations as many nations transition to treating COVID as an endemic disease is Austria, one of the first nations to make vaccinations compulsory, punishable by stiff fines, effective March 15, for those who refused. Austria had the world's fourth-highest Covid case incidence: 483 per 100,000 people on March 15, after South Korea, Brunei, and Iceland, respectively, according to the Times tracker.
Referring to the law's passage last November, Christopher F. Schuetze, a Berlin-based New York Times correspondent, writes on March 9, "That was a different time, one before the highly contagious Omicron variant of the coronavirus became seemingly omnipresent."
Calling the law "not proportionate" given the relatively mild symptoms experienced by most people with the variant, Karoline Edtstadler, the minister responsible for Austria's constitutional affairs, said the country was doing a U-turn on its policy.

After reaching a peak in cases in early February, reported infections in Austria have plateaued. The authorities reported about 47,000 new cases on Tuesday [March 8], but the number of patients in intensive-care-unit beds has remained steady since a wave driven by the Delta variant subsided in December.
The vaccine mandate has been temporarily suspended with vaccination levels at 74 percent of the total population, well above the U.S. level of 65 percent. Similarly, vaccine verification requirements for customers at many indoor businesses, such as gyms, restaurants and bars, have ended in San Francisco, New York City, and soon Los Angeles.
Charters, the Oxford historian, warns readers that the transition from pandemic to endemic is not necessarily smooth, a message similar to a warning posted here issued by an Oxford professor of viral evolution in January. "How a pandemic ends is generally by becoming multiple (regional) epidemics," said Charters.
Related in Planetizen:
FULL STORY: How will COVID end? Experts look to past epidemics for clues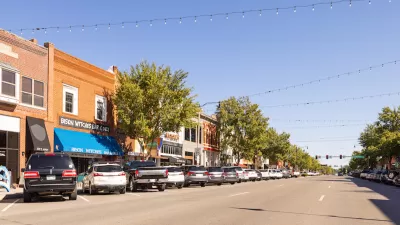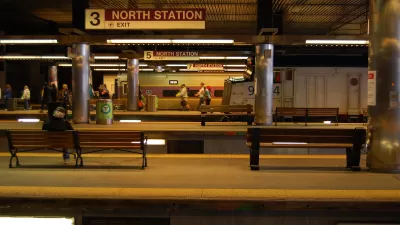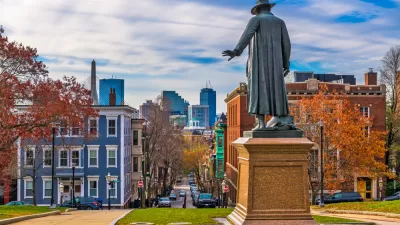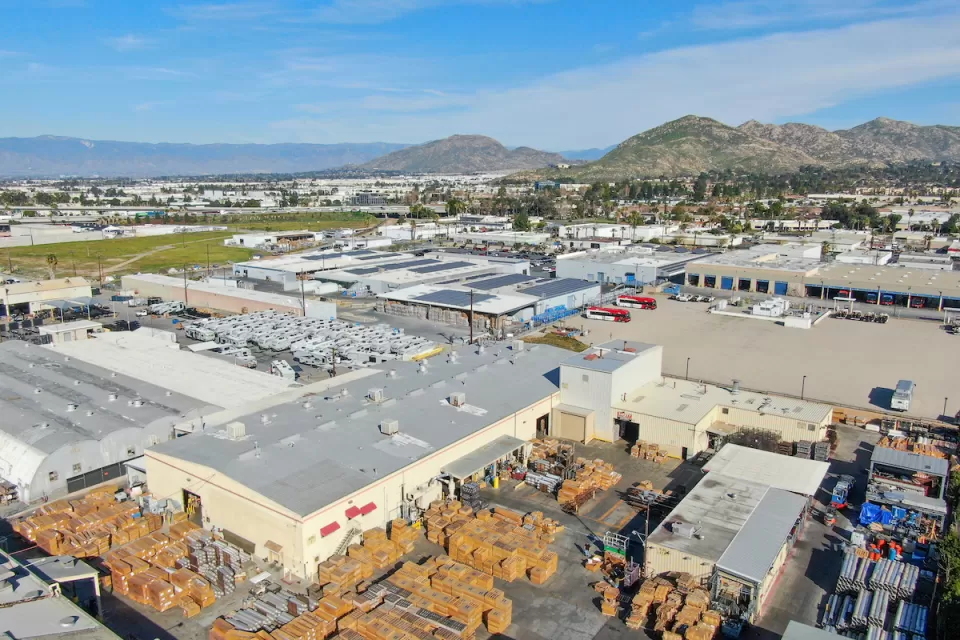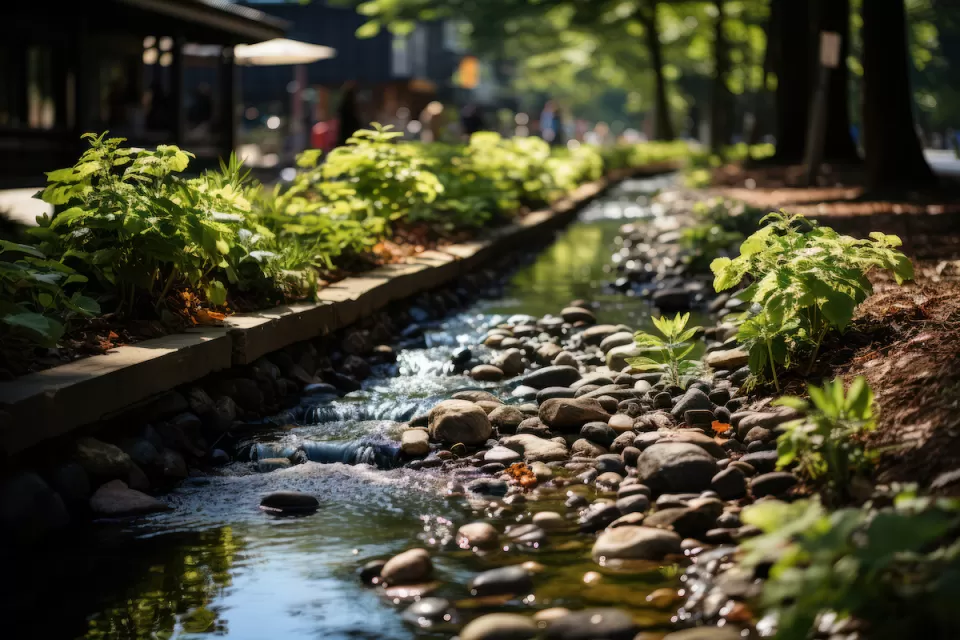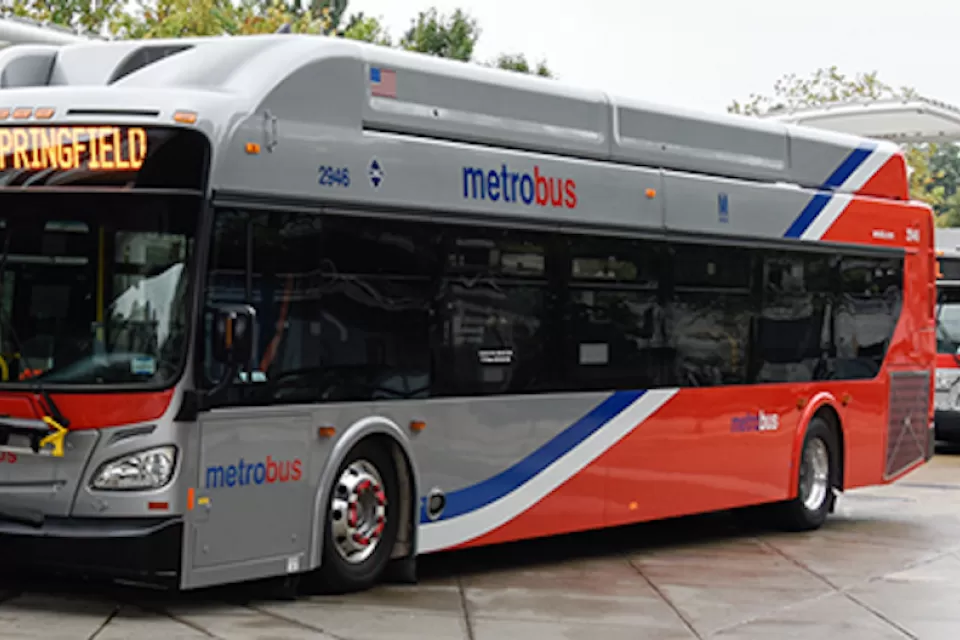 This six-course series explores essential urban design concepts using open source software and equips planners with the tools they need to participate fully in the urban design process.
Learn the tools for implementing Universal Design in planning regulations.
View More