Life in Tel Aviv is bustling again since COVID-19 vaccine boosters became accessible to anyone over 12 years of age. Traffic is now more of a concern than COVID, Mayor Ron Huldai told Bloomberg CityLab during a visit to 'quiet' Manhattan.
---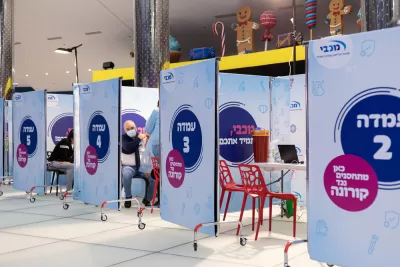 "Tel Aviv's mayor has a message for cities struggling to reopen: Covid booster shots are allowing his city to roar back to life," begins David Wainer in his post describing the revitalization of Israel's second-most populous city for Bloomberg CityLab on Oct. 5.
The mass distribution of third shots in Israel has driven down new cases and hospital admissions, allowing restaurants and shops to fill up with customers. New variants of the disease could change the pandemic's trajectory again, but for now, the boosters are working, Mayor Ron Huldai said in an interview with Bloomberg News.
"Restaurants and cafes in the seaside Mediterranean city are once again packed to the brim, says Huldai, who's been mayor of the Israeli city for more than two decades," writes Wainer separately in Bloomberg's Coronavirus Daily newsletter on Oct. 7.
Huldai, on his first visit to New York since the start of the pandemic, says midtown Manhattan feels eerie and quiet to him by comparison. 
"On the streets of Tel Aviv now, it's like there's no Covid," says Huldai, 77. He said 99% of city workers are vaccinated.  
Just one month ago, Huldai would have been talking very differently about his city and country according to a September 7 post in Bloomberg Prognosis by Daniel Avis:
Israel, once a front-runner in the global race to move on from Covid-19, is now one of the world's biggest pandemic hot spots.

The country that was once predicted to be the first to vaccinate its entire population had the highest per-capita caseload of anywhere in the week through Sept. 4, according to figures compiled by Johns Hopkins University. Its world-beating inoculation rate, meanwhile, has tumbled down the league table.
See related posts that discuss high case incidence, waning immunity of vaccines, and breakthrough infections in Israel:
Avis continues (on September 7):
Since April, Israel has fallen from first to 33rd in Bloomberg's vaccine tracker of populations considered fully vaccinated. The program plateaued amid hesitancy from some in the Orthodox Jewish and Arab communities. About 61% of Israelis have been given two doses, lower than in European laggards earlier in the year such as France and Spain.
Bloomberg's global vaccine tracker on October 10 puts Israel at #44 with 62.8% of its population vaccinated, a notch below Japan.
Lessons for the U.S. and the developed world?
Boosters or 'third shots' are inherently controversial as long as less-developed countries are struggling to provide first shots for their residents. The World Health Organization (WHO) in August called for a delay in booster shots to prioritize under-vaccinated countries. The issue goes beyond vaccine equity, according to WHO:
To stop the pandemic, we need to vaccinate at least 40% of people in every country by the end of 2021, and at least 70% by the first half of 2022.
Prime Minister Naftali Bennett acknowledged the WHO recommendation in an opinion published last month in The Economist. He described how the Delta coronavirus variant overtook Israel and led to his decision to administer a 'third dose.'
In some ways, the timeline he lays out is similar to what we saw in the United States beginning with an early May decision by the CDC to alter masking guidance and President Biden's 'Independence from COVID-⁠19' pronouncement on July 4th.
When my government took office in mid-June, there was a feeling in Israel that we had defeated the coronavirus and the days of the pandemic were over for good. Israel's early take-up of the vaccines started curbing the devastating third wave of covid-19 in February, allowing us to start emerging from lockdown. Face masks were removed with much fanfare, social-distancing restrictions and travel limitations were lifted. Life was back to normal. Or so we thought.

Starting in April, the Delta variant arrived in Israel and by July, the daily number of covid-19 cases, which had gone down to a mere handful in May, began rising rapidly, with hospitalisations following suit. The most worrying aspect was that many of those infected were vaccinated. We tried to understand what had happened. Was the Delta variant so virulent that it was capable of overcoming the vaccine's defences or was it simply a matter of the waning of the vaccine's effect over time?
It turned out to be both, with breakthrough infections playing a major role.
As the Delta wave was rising, we had more cases among vaccinated people than among people who hadn't received a jab. When twice-dosed people are infected and fall ill, it erodes the public's trust in the vaccines and discourages others from getting vaccinated. This is why, when many experts advised us that we should focus on the small proportion of non-vaccinated people before delivering boosters, we decided the third jabs were necessary to safeguard the public's confidence in the vaccines.
Not by vaccines alone
Bennett writes that boosters are a key component in a mitigation strategy that would obviate the need for "lockdowns," a generally misused term that can mean anything from business restrictions and closures to the actual confinement of people to their homes to prevent coronavirus spread. However, Bennett notes two other mitigation measures that he implemented that few states, cities or counties in the U.S. have enacted during the Delta surge.
As prime minister, I had two options: either drag Israel into yet another set of lockdowns and further harm our economy and society, or to double down on vaccines as the central strategy, together with less restrictive measures such as a face-mask mandate in closed spaces and the "Green Pass" scheme that requires people to carry proof of being vaccinated or negative test results in order to participate in various activities.
On that last measure, Isabel Kershner, the New York Times Jerusalem-based correspondent, writes on Oct. 3 about a key reason for residents to receive their booster shot in a timely manner.
After pioneering booster shots for everyone 12 and older, Israel is believed to be the first country to condition the validity of vaccination passports on having received a booster.

To be considered fully vaccinated in Israel people must meet one of the following criteria: be 12 or older and have received a booster shot at least a week ago; be within six months of having received a second vaccination shot; or be within six months of having tested positive for Covid-19.
About the traffic in Tel Aviv
Returning to the source article, Wainer ends his post with an update by Mayor Huldai on his city's planned light rail lines.
As for the Tel Aviv traffic, he noted next year the city will finally inaugurate its first metro line, more than two decades after he first authorized the construction of a rail system.

"I'm ashamed to say it," he said. "I thought it was going to take 10 years, but it took 22 years instead."
Additional related posts in Planetizen:
FULL STORY: 'It's Like There's No Covid': Booster Shots Bring Tel Aviv Back to Life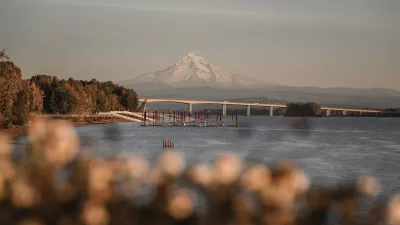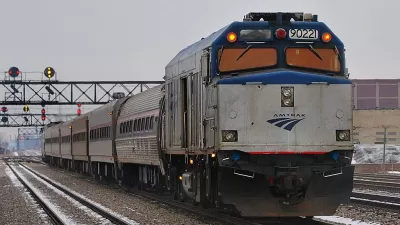 Amtrak Ramping Up Infrastructure Projects
Thanks to federal funding from the 2021 infrastructure act, the agency plans to triple its investment in infrastructure improvements and new routes in the next two years.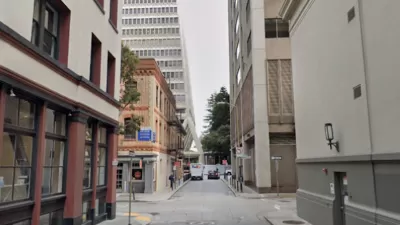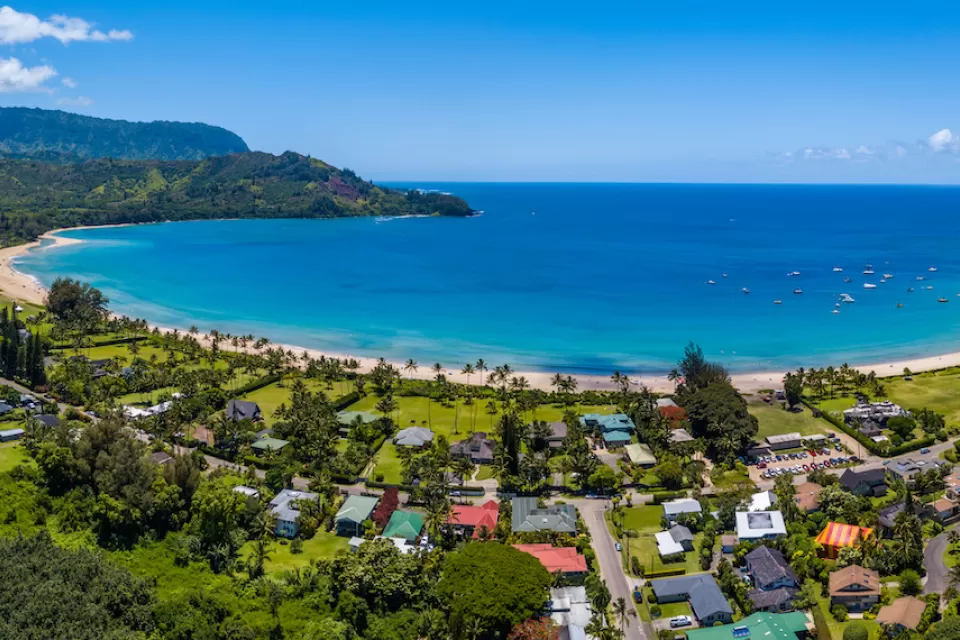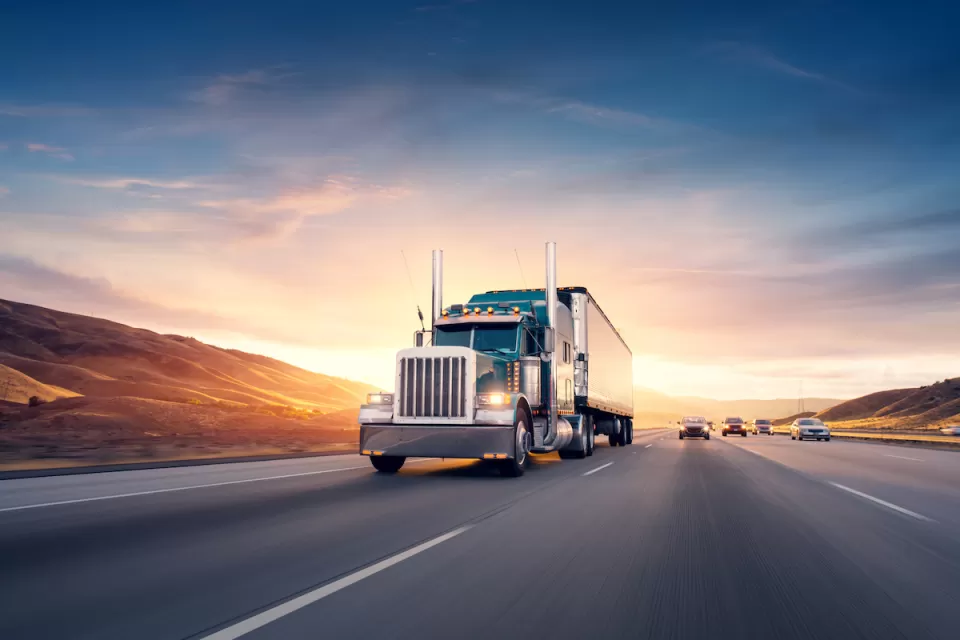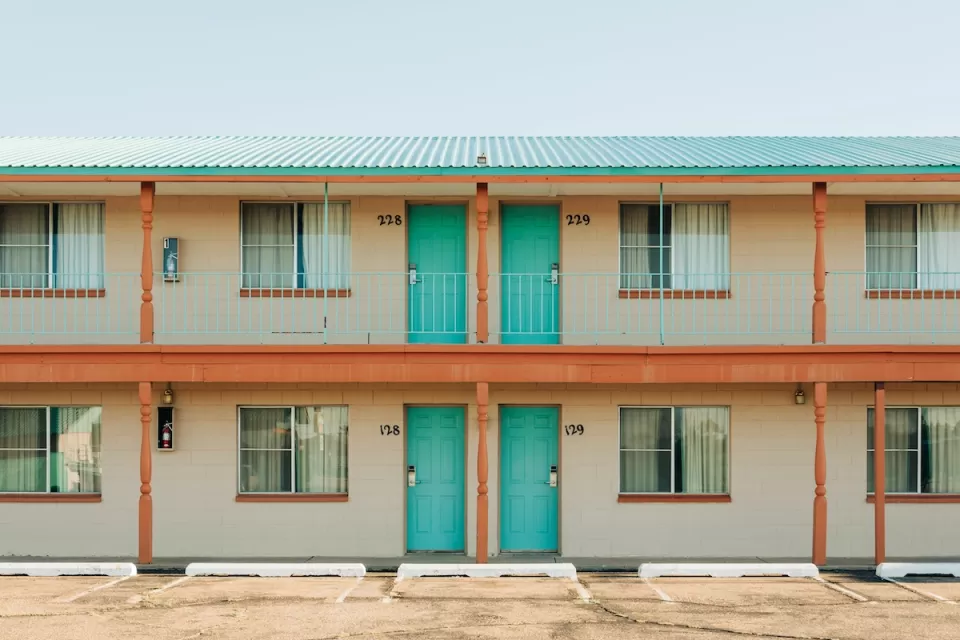 This six-course series explores essential urban design concepts using open source software and equips planners with the tools they need to participate fully in the urban design process.
Learn the tools for implementing Universal Design in planning regulations.
View More