North Dakota led the nation in COVID cases for months before Gov. Doug Burgum issued a mask mandate last November. Since then, active cases have dropped by 80 percent. The mandate was extended last month but was allowed to expire on Jan. 18.
---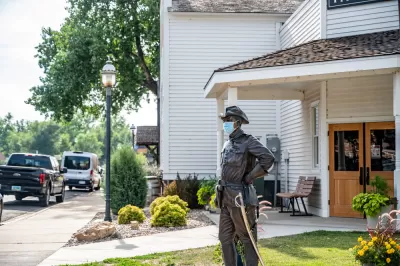 North Dakota and the Midwest had led the nation in daily COVID infections since late August. Despite pleas from the medical community to mandate the use of masks where appropriate, Gov. Doug Burgum insisted on allowing North Dakotans to exercise personal responsibility. On Nov. 13, the governor relented and announced four measures to mitigate viral spread, including "a State Health Officer order [pdf] requiring face coverings to be worn in indoor businesses and indoor public settings as well as outdoor public settings where physical distancing isn't possible." 
North Dakota "join[ed] 34 other states, including Minnesota, that have already mandated mask-wearing," reported Jeremy Turley for the Grand Fork Herald on Nov.13, 2020. The order expired on Dec. 13 but Burgum extended it to Jan. 18, acknowledging that the mitigation efforts, which included occupancy restrictions on bars and restaurants, "'appear to be working' to take pressure off of the state's hospital system and nursing homes," reported Turley on Dec. 9.
On Jan. 15, Burgum announced that he would let the mandate, which "[m]edical professionals have widely credited with reducing the spread of COVID-19 in the state," expire in three days, adding that "he believes 'personal responsibility can carry North Dakota through the rest of the pandemic," reported Turley in the source article.
The more than 80% drop in active COVID-19 cases since mid-November heavily influenced the decision not to extend the mandate, Burgum said. He noted that there is also some "fatigue" with mask-wearing among residents, and abandoning the requirement provides "a chance for us to take a breather."
"Our case numbers and hospital capacity have improved dramatically in North Dakota over the past two months, and with three new tools we didn't have last fall – vaccines, rapid tests and effective therapeutics – we can see the light at the end of the tunnel," Burgum said in the press release.
Coronavirus success?
North Dakota has surprisingly become a
coronavirus success
 of sorts. While its case incidence of 21 daily new COVID cases per 100,000 residents on Jan. 21,
according to Covid Act Now,
puts it "
at risk of an outbreak," it 
is the fifth-lowest in the nation, after the Northern Mariana Islands, Hawaii, Puerto Rico, and Oregon, respectively.
Furthermore, its infection rate of 0.85, a measurement of the reproduction (Rt), is third-lowest in the nation after Tennessee and South Dakota, meaning that cases are continuing to fall because it is <1. Only Hawaii has a lower test positivity rate. [See: "How Widespread Is the Coronavirus in Your Metro Area?" for how to use the Covid Act Now dashboard].
Premature in dropping mandate?
While case incidence has plummeted and the infection rate is well below 1, COVID-19 is clearly not "on track for containment" in the Peace Garden State as it is in the Northern Mariana Islands. However, "the North Dakota Medical Association, which represents doctors in the state, released a statement that did not take a stance on the mask mandate's impending expiration but asked residents to continue donning face coverings," added Turley.
While the statewide mask mandate clearly played a role in reducing infections, cases have also dropped dramatically in neighboring South Dakota where Gov. Kristi Noem proudly asserts that residents are free to not wear masks nor practice social distancing. The Mount Rushmore State, which held the #2 spot behind North Dakota for the nation's highest case incidence during the fall, had the nation's tenth lowest rate at 30 cases per 100,000 people on Jan. 21, according to Covid Act Now. Arizona holds the dubious distinction of leading the nation with 98 daily cases per 100,000.
Are natural infections causing cases to plummet?
Dr. Martin A. Makary, a public health expert at Johns Hopkins University, told Fox News anchor Dana Perino on Jan. 21 that COVID cases in the U.S. peaked 11 days ago and "we could be about to experience a rapid deceleration in cases, not for good reasons but because there is so much infection out there." In other words, in some places, the virus may be running out of people to infect.
It may be no coincidence that the nation's most infected states, based on cumulative rather than current cases, are North and South Dakota, with 126,460 cases and 120,262 cases per 1 million people, respectively, according to the Worldometer dashboard on Jan 21. This is a reflection of the fact that the Midwest and Mountain States held the top spots for months during the fall. California, which is experiencing a hospital crisis due to the recent surge in infections following holiday travel, is #26 with 78,554 cases per 1M. The U.S. average is 76,120 per 1M.
Herd immunity on the horizon?
Makary added that due to all the "natural infection," which he estimates could be 30-50% of the population, along with the new vaccines, could result in herd immunity being achieved as early as March. "There is a false construct out there, there's a recommendation that we need to get every American immunized in order to get a handle on the pandemic," Makary told Fox News last month.
Makary may be an outlier in that perspective, but he is not to be dismissed. While most public health experts were blaming density and public transit for coronavirus spread in New York City last spring, he acknowledged the importance of the timing of the stay-at-home order as possibly being a more significant factor.
Related in Planetizen:
Hat tip to CNN: What Matters.
FULL STORY: North Dakota's statewide mask mandate will expire next week, Burgum says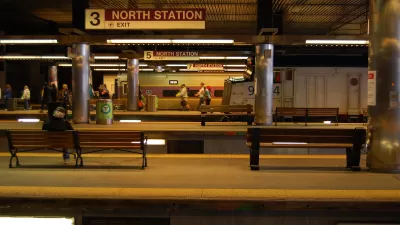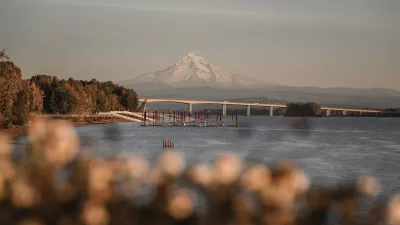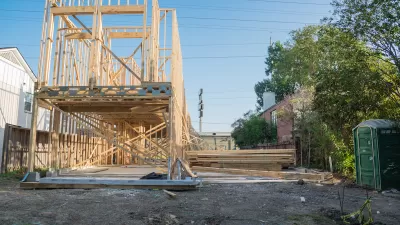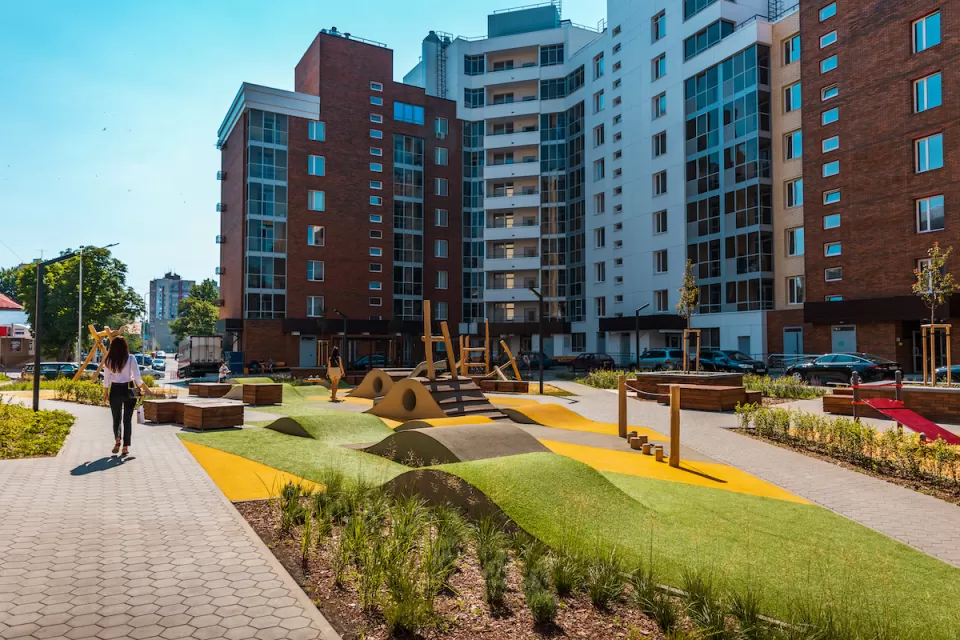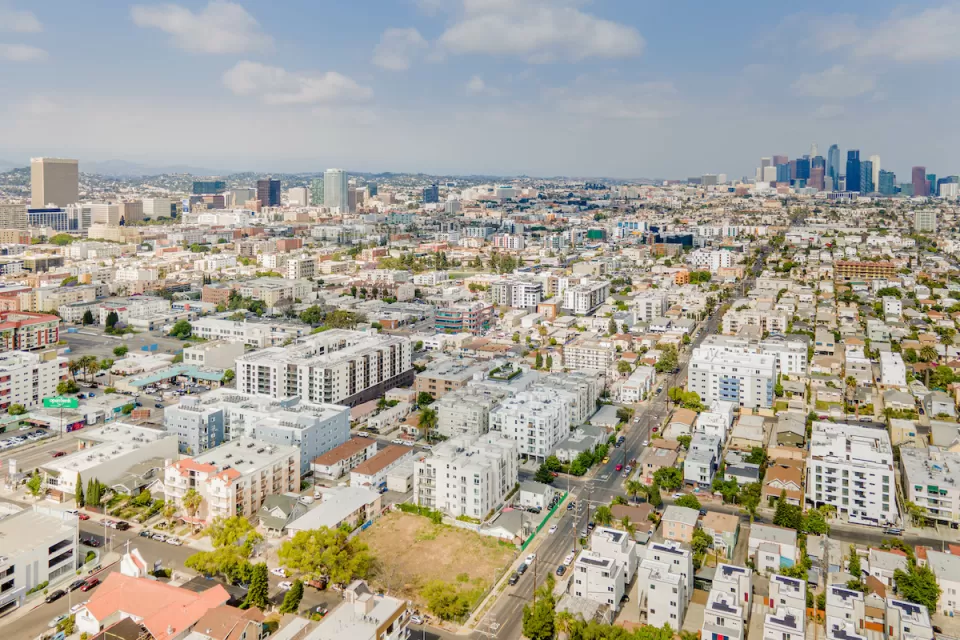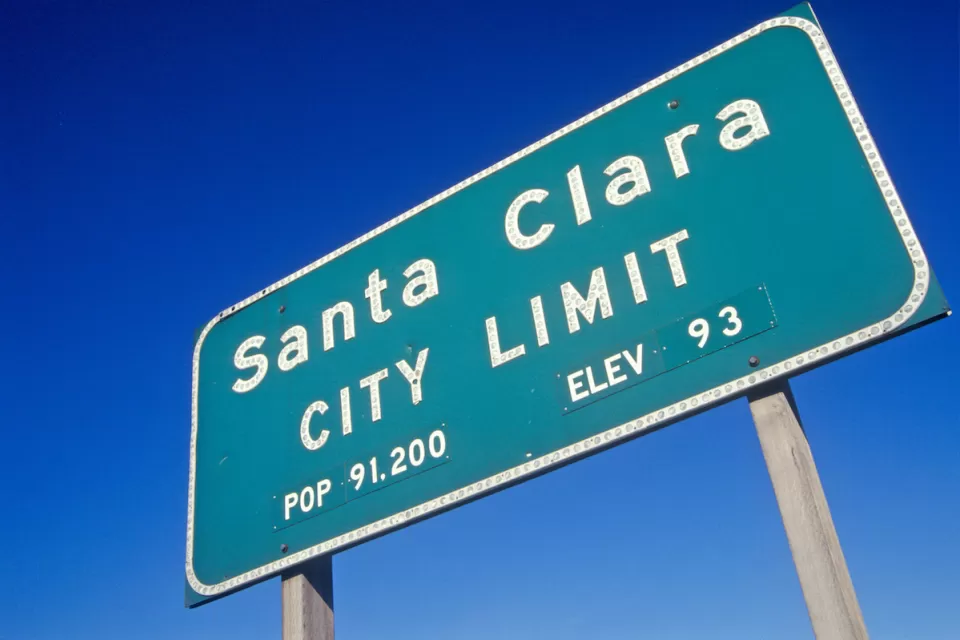 This six-course series explores essential urban design concepts using open source software and equips planners with the tools they need to participate fully in the urban design process.
Learn the tools for implementing Universal Design in planning regulations.
View More