Gabe Klein of CityFi outlines how Los Angeles is planning on implementing the Urban Mobility in a Digital Age report.
---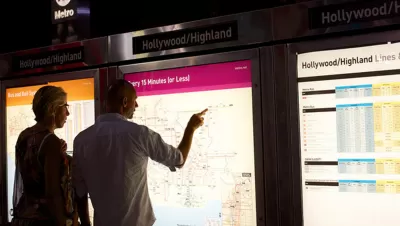 The LA City Department of Transportation recently released a strategic implementation plan for the Urban Mobility in a Digital Age report. One of the leading thinkers inspiring this implementation plan is Gabe Klein, co-founder of CityFi. Klein provides an overview of how  the plan envisions the city as a platform for thinking of data, mobility, and infrastructure as services. Touching on bus ridership and Metro's Measure M investments, Klein notes that government needs to create with the private sector a sandbox of collaboration and co-creation. 
Gabe, the Los Angeles Department of Transportation has just unveiled its Urban Mobility in a Digital Age Strategic Implementation Plan. CityFi, which you and Ashley Hand founded, is an affiliated partner on this Plan's consulting bench.  With your ideas thus incorporated, give our readers an overview of the LADOT's goals and execution stragegy. 
Gabe Klein: This LADOT plan is a foundational document in terms of looking at the city as a platform—and on that platform, looking at data, mobility, and infrastructure as services. It is a strategy to leverage technology and design for a better transportation experience. That leads to our "transportation happiness" metric and Mobility Bill of Rights.
Government needs to create a sandbox of collaboration and co-creation with the private sector to bring great new products and services to market. Additionally, government needs to get feedback from all public stakeholders in order to find out what's working in terms of the user experience, so the city can improve it in real time. 
The plan also outlines what is coming to LA and the rest of the world in terms of new business models, new technologies, and new partnerships. How do we stay true to a human-centered design aesthetic while also accepting all this new technology—within the framework that Mayor Garcetti, General Manager Seleta Reynolds, and our citizens believe will lead to great social outcomes?
Address the City of LA's plans for implementation. 
In terms of implementation, the focus is on operationalizing the strategies discussed in the plan. I'm so excited for LADOT because they are truly taking the bull by the horns, and they have lots of partners and brainpower to carry this strategy out. That's important because, even as the role of government changes, this is a vision for Los Angeles to be the capital of transportation technology for the United States. There is an opportunity to leapfrog some of the mistakes of the past and catalyze some of the awesome transit investments of the present.
LADOT has some interesting programs already underway, such as the Mobility Hub program, which will create 13 ambitious, connected mobility hubs throughout LA. 
The question now is how to take these new programs and energize the entire ecosystem.
LADOT can do that through its vision of "Transportation 2.0," which is the understanding that there is going to be an electric, shared, autonomous, and active system in the future. It's not enough just to eliminate congestion. This framework needs to enable economic growth. It needs to be equitable throughout LA. It needs to be safe and sustainable, and to create great health outcomes. 
This might sound like LADOT's asking for a lot. But it's really about aligning the larger outcomes of what the mayor and the citizens have prioritized. It's saying that everything we execute in the city of LA needs to stay true to what we have defined as the Mobility Bill of Rights. Everybody, equally across the city, should have access to these environmentally responsible, healthy, safe outcomes. 
You personally have significant public systems' experience in other metros, like Washington, D.C., and Chicago. What have you learned about the challenges public transit managed operations have evolving to  "Transportation 2.0"?
This moment in time is like no other. We are in the third stage of the Industrial Revolution and heading into the Information Age. Not since the turn of the last century have we seen a moment like this, where innovation was happening at this pace—and it is so critical to get it right. 
I give a lot of credit to the city of LA, LADOT, Seleta Reynolds and her team and Ashley Hand for seeing this coming a few years ago. They prepared the city by writing the Urban Mobility in a Digital Age plan, and that gave us the framework to build upon.
Now, a plan is only as good as its execution. We have worked from Kansas City to Chicago to Singapore, and we always try to bring to bear our experiences from other places, small and large. 
There is a lot happening globally that can be translated to Los Angeles. The transport minister of the Netherlands just announced that they are going to start paying people to bike to work. They already have 25 percent mode-share to get to work on bike, but they think they can get another 200,000 people by incenting them. There's no reason that these types of innovative ideas can't be incorporated into the work that we do in LA. 
FULL STORY: LADOT Begins Designing LA's New Mobility Paradigm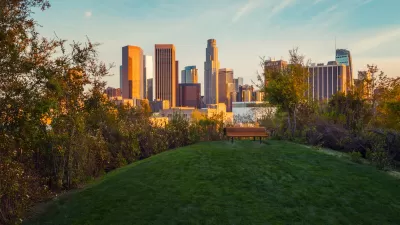 Downtown Los Angeles Park Wins National Award
Vista Hermosa Natural Park, designed by the landscape architecture firm Studio-MLA, has won the ASLA 2023 Landmark Award. Completed in 2008, Vista Hermosa was the first public park built in downtown L.A. in over 100 years.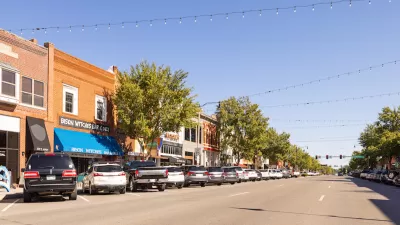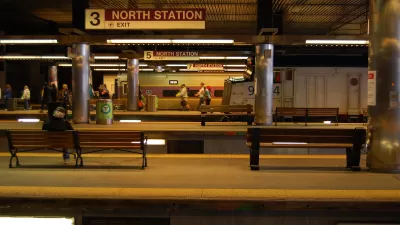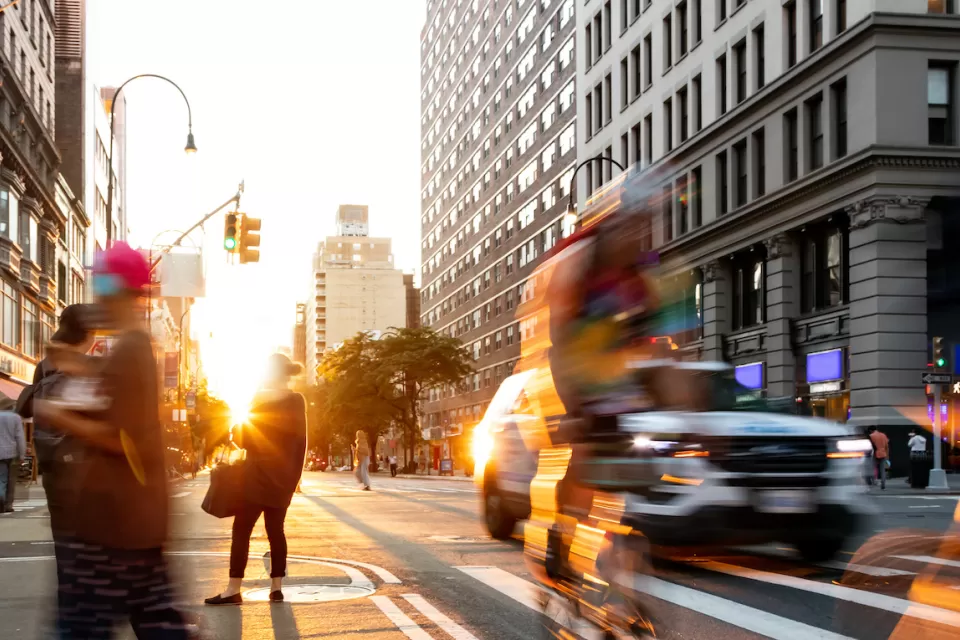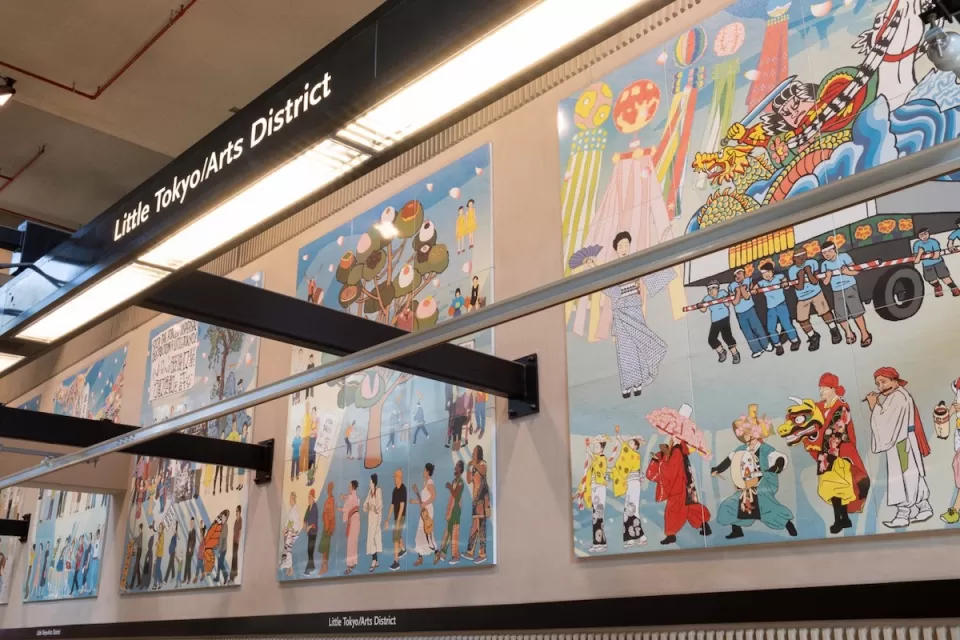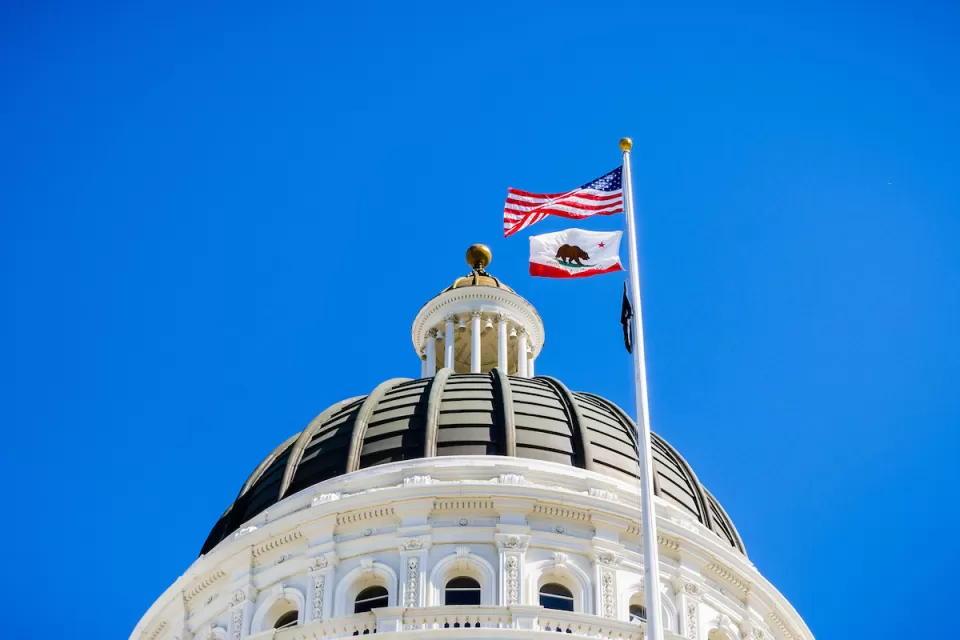 This six-course series explores essential urban design concepts using open source software and equips planners with the tools they need to participate fully in the urban design process.
Learn the tools for implementing Universal Design in planning regulations.
View More