It's understandable if you were too busy reveling in the holidays to catch the details of a controversy between Elon Musk and Jarrett Walker. The disagreement took on a life of its own on social media.
---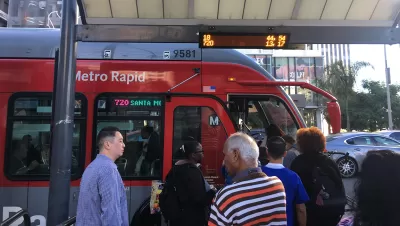 On December 14, the world found out what Elon Musk thinks about public transit, thanks to comments reported in an article by Aarian Marshall for Wired. Musk, brainchild of controversial (dubious, perhaps) transportation ideas like the Hyperloop and the Boring Company, had this to say about public transit while on stage recently at the Neural Information Processing Systems Conference in Long Beach, California:
"I think public transport is painful. It sucks. Why do you want to get on something with a lot of other people, that doesn't leave where you want it to leave, doesn't start where you want it to start, doesn't end where you want it to end? And it doesn't go all the time."

"It's a pain in the ass….That's why everyone doesn't like it. And there's like a bunch of random strangers, one of who might be a serial killer, OK, great. And so that's why people like individualized transport, that goes where you want, when you want."
Shortly after that article and Musk's comments picked up steam on Twitter, transportation consultant Jarrett Walker critiqued those words as an example of "elite projection"—a subject Walker wrote about for his blog in July 2017.
In cities, @elonmusk's hatred of sharing space with strangers is a luxury (or pathology) that only the rich can afford. Letting him design cities is the essence of elite projection. https://t.co/gtSVgPkfPo https://t.co/CmCpoIJ5NE

— Jarrett Walker (@humantransit) December 14, 2017
Well, Musk noticed Walker's critique and responded with an ad hominem attack that resembles the work of a common Internet troll—not a tech industry entrepreneur revered around the country and the world.
You're an idiot

— Elon Musk (@elonmusk) December 15, 2017
Angie Schmitt reported on Musk's comments for Streetsblog USA before and after Musk went low brow, noting that Wired often reads like a Wired fanzine, and appealing for more scrutiny of Musk's ideas.
That was enough to spread the news of the spat to a much larger audience, as former Vancouver planning director Brent Toderian launched a social media campaign under the #GreatThingsThatHappenedOnTransit hashtag. Elle Hunt at The Guardian picked up the news of the social media response to Musk's harsh words about public transit, writing: "People from around the world shared their stories of births and marriages, surprise reconnections, strangers' kindnesses, and appropriately festive cheer that had occurred on public transport." Toderian is quoted directly in the article, saying this about the social media campaign: "It wasn't about convincing Elon Musk, although that would be nice – a Christmas transit miracle, as it were….Rather, it was about everyone else. Musk has a big megaphone, but together we have a bigger one." One of the most tangible results of Musk's pontificating about public transit might turn out to be the most sizable outburst of transit boosterism in the social media era.
All this back and forth reached the ears of local journalists working the transit and transportation beat as well. Inga Saffron, architecture critic for the Philadelphia Inquirer, noted Walker's ongoing role in evaluating the SEPTA bus system. Musk's name, it seems, is a good pivot to a teachable moment about the real work and daunting challenges of improving public transit.
Another thread of commentary has emerged in response to the controversy and the resulting social media uproar: writers willing to push back on unequivocal praise for public transit. Writing for CityLab, Simon J. Berrebi agrees with Musk's point that transit is failing to compete with the first- and last-mile benefits of the transportation network revolution funded by the massive coffers of Lyft and Uber.
University of Southern California planning professor Lisa Schweitzer also took to her popular blog to present another contrarian take on the episode:
…as much as I appreciate it when transit experts like Walker caution us against "elite projection," I kind of think all of us and our love for transit itself constitutes an elite projection–not just the where and whens and hows of transit, but the idea that transit itself is all that wonderful.
Schweitzer also offers some advice:
Transit is everything human beings in cities are, good and bad, because transit itself is public. And it has its problems as a mobility service that are taking us a very, very long time to resolve. (As I pointed out earlier, we hardly need Musk to inform us of them.) I think we have to be ready to embrace that reality even as we join Walker to clap back at Musk.
I first encountered the term "uncritical exuberance" in an essay written by Judith Butler following the election of President Barack Obama in 2008. I now rely on this concept on a daily basis as I ponder rhetoric and messaging on the Internet. I have even tagged every instance I deployed the words "uncritical exuberance" while working and writing for this site. It shouldn't come as a surprise that the term applies to both sides of this debate. There is a deeply concerning uncritical exuberance involved with every vision for technology-driven transportation utopia. (I also satirized the idea that self-driving cars will save humanity for an April Fool's post in 2016.) Uncritical exuberance also drives many forms of urban boosterism—perhaps especially transit boosterism. But as Butler predicted in 2008, however, being too sure of political convictions can have problematic consequences in the long run.
I'm going to suggest that Elon Musk's opinions are far more in line with the opinion of the general public than the anecdotes offered on #GreatThingsThatHappenedOnTransit. Perhaps the cause of public transit would be better served by keeping that in mind, and perhaps the best way to show your love for public transit is to continue to work to improve it by listening to its critiques, acknowledging its weaknesses, and building diverse, grassroots support for its improvement. Maybe #GreatThingsThatHappenedOnTransit is one way to accomplish some of those goals, but not if boosters never stop to consider the #TerribleThingsThatHappenOnTransit. Uncritical exuberance for public transit planning and development is also how you get streetcars that are slower than walking, trains and buses that wait for cars at lights, and subway lines that cost seven times the world average. Yes, great things have happened on transit, but everyday things must still happen on transit, every day. It's time to show your love for transit by expecting more than what both Elon Musk and the uncritical transit boosters of the world offer.
---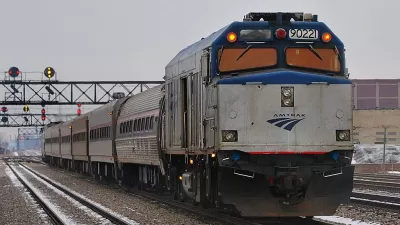 Amtrak Ramping Up Infrastructure Projects
Thanks to federal funding from the 2021 infrastructure act, the agency plans to triple its investment in infrastructure improvements and new routes in the next two years.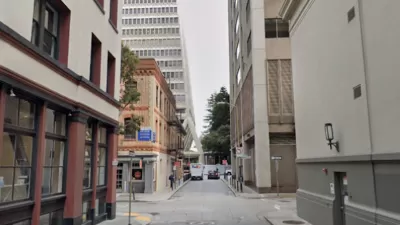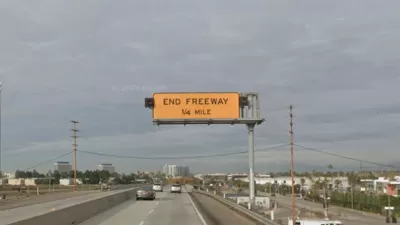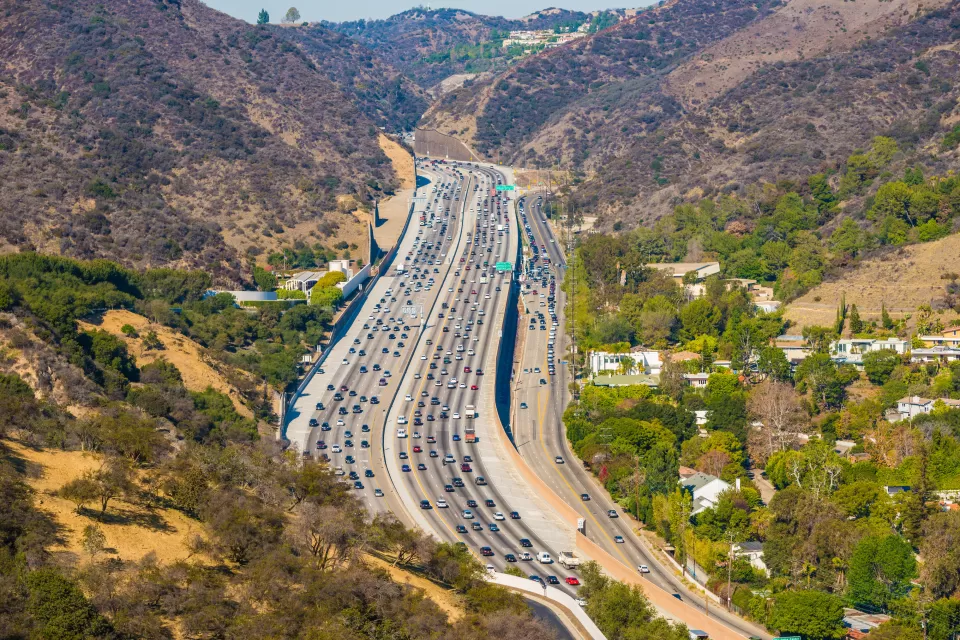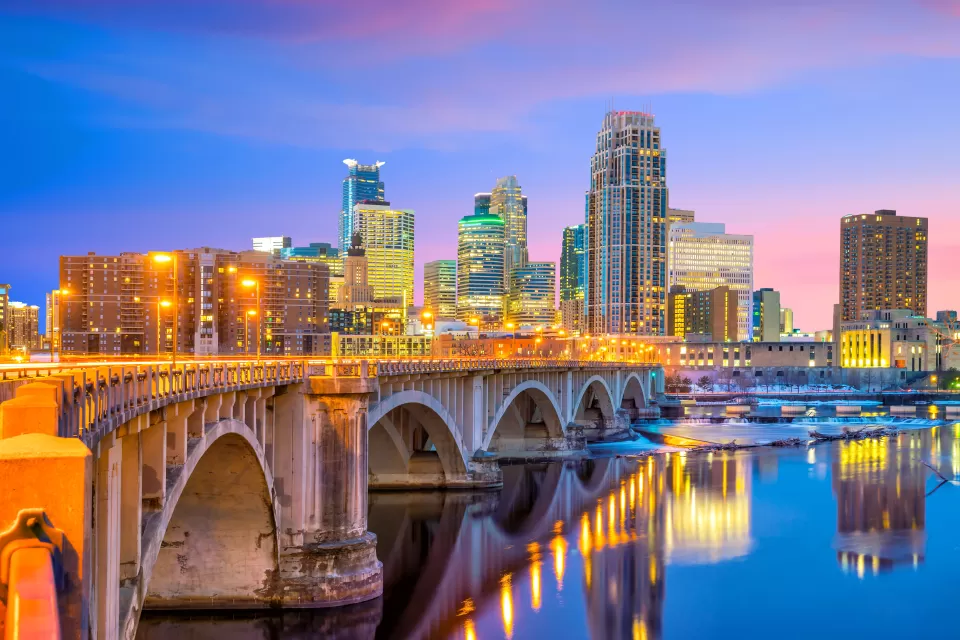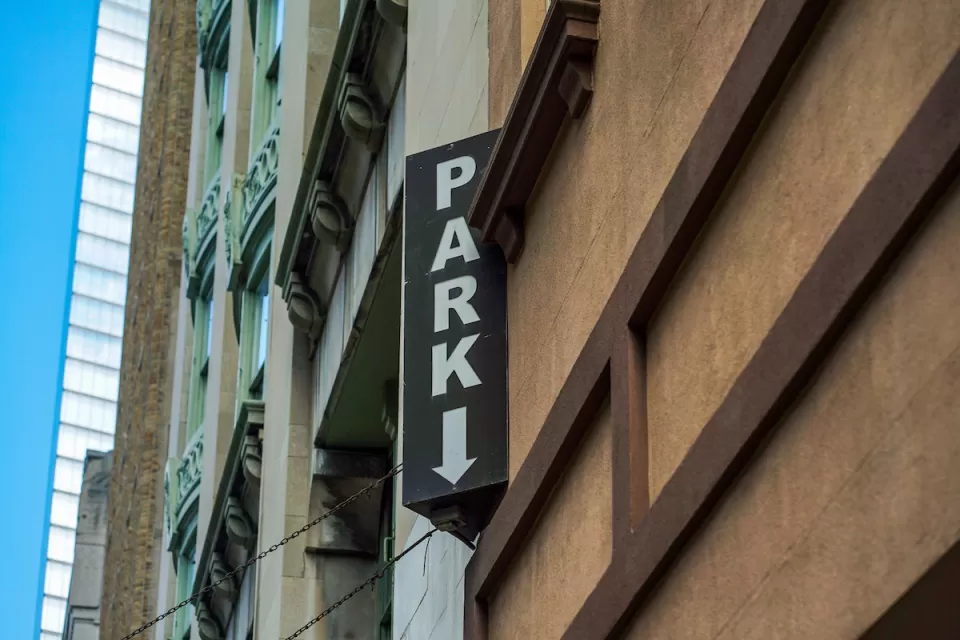 This six-course series explores essential urban design concepts using open source software and equips planners with the tools they need to participate fully in the urban design process.
Learn the tools for implementing Universal Design in planning regulations.
View More