The Planners Across America series visits Maryland for an interview with Baltimore Planning Director Tom Stosur.
---
Despite its long history, dating back to 1729, Baltimore has of late been defined by two related images: that of the drug-infested neighborhoods of The Wire and of the fiery protests responding to the death of Freddie Gray. Though one is fiction, they both point to grim realities.
Baltimore is not the wealthy, cosmopolitan, powerful metropolis of its fellow East Coast cites like New York and Washington, D.C. And yet, Baltimore remains a resounding urban success story. Years before ideas about the creative class, smart growth, and the return to the city had became mainstream planning concepts, Baltimore was investing in its downtown and surrounding Inner Harbor area. It was one of the first great redevelopments to cast off the yoke of 1960s and 1970s urban revitalization. At the same time, the city has extensive historic neighborhoods that already embody urban ideals of compact, walkable neighborhoods. Baltimore is one of the few American cities that does not need to find inspiration in New Urbanism—it has "old" urbanism in spades. Some of its quarters just need some polish.
Tom Stosur, director of the Department of Planning since 2009, is leading efforts to build on those successes and to do what is in his department's power to over some of the city's lingering failures. Planetizen's Josh Stephens recently spoke with Stosur for the latest installment of the "Planners Across America" series. 
How did you come to this position?
I've had the unexpected but tremendous privilege of being in Baltimore as a public servant for 29 years. I came in 1987 for my very first planning job interview after grad school. I took a position here as a Planner I and have been with the city ever since.
I grew up in an inner suburb of Chicago and had some exposure to downtown Chicago as well as to the suburban sprawl in the Greater Chicago area. Baltimore felt like a city where a person could have some impact on how trends played out and on how policies were shaped. We're a city of 620,000. We're very compact, only 85 square miles. It has a large city vibe—lots of cultural and entertainment amenities and lots of challenges as well. It seemed to be a great mix to get a wide experience to history, politics, regulation, players, developers, and politicians. It's been fascinating for the entire time. 
What do you love about Baltimore?
We have incredible historic neighborhoods across the entire city with different types of row houses and amenities and price points and traditions. There's the waterfront and access to the water. We have this incredible Olmstead park system that is built around our stream valleys. We have one of the largest forested urban parks. And there's the history of Baltimore itself, with our vast array of designated neighborhoods and landmarks.
What are your major projects and initiatives?
We reached a huge milestone at the end of 2016 by adopting our first new comprehensive rezoning in over 40 years. It was a long haul: about an eight-year effort. We made it just to the finish line as the old council term was ending.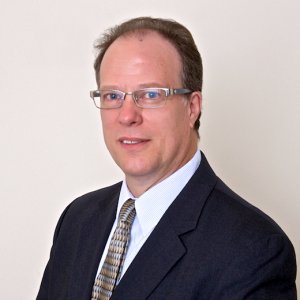 It's going to provide us a bunch of new tools to promote mixed uses, very walkable neighborhoods, and greener and more landscaped areas as well as modernize and streamline our development process to also help protect neighborhood character. We're now implementing all of that. Retraining staff, retooling our permit process and educating everybody on the new code is our next phase of the rollout.
We're in the middle of updating our sustainability plan. We're one of only three cities across the country that has received a five-star rating from the Star Community Rating System. Our first sustainability plan was approved in 2008. We're doing it this time around with a very intentional equity lens and an eye towards social justice. We've trained about 120 Sustainability Ambassadors, who have been working in the neighborhoods across the city to collect data from residents to find out what their priorities are. We are going to use that as a basis for our sustainability plan recommendations.
What are your biggest challenges?
Related to the sustainability effort, we're looking to address areas where we have chronic vacant and abandoned property challenges. There are about 30,000 vacant and abandoned properties, including lots and buildings, in the city of Baltimore. They tend to be concentrated east and west of downtown. These are areas that have seen decades of disinvestment. There are social challenges, crime challenges. We've created a new initiative called the Green Network Plan. We're looking to target these properties and try to create new permanent or temporary greening in these communities that can lead to future reinvestment and redevelopment.
Finally, the other piece I'll mention is INSPIRE: Investing in Neighborhoods and Schools to Promote Improvement, Revitalization, and Excellence. It's a neighborhood action plan built around two-dozen new schools being built across the city. We're focusing on the areas that are a quarter-mile around each of these new investments. We're going to target short-term neighborhood improvements: physical things like sidewalks, street trees, lighting, crosswalks—and also support community-based projects: community gardens, playgrounds, and public art installations. We're bringing stakeholders together to brainstorm larger redevelopment initiatives. This is a very historic for Baltimore: $1 billion investment in school buildings. The purpose is to leverage that investment to create highly desirable communities.
You alluded to inequities in Baltimore, and of course the Freddie Gray protests put Baltimore in the national news. What's it like to view that history from a planner's perspective?
We have a long history of inequality and outright racial discrimination, in both local and federal policies, that impacted the city heavily. Locally, we have the unfortunate history of trying to implement racial zoning, which got upended by the Supreme Court in the 1940s. We also have developments that were built with discriminatory covenants on them: African-Americans as well as Jewish populations and probably others. We have the legacy of redlining for FHA loans and mortgages dating back to the 1930s. That was the federal policy. Clearly that's no longer legal. But the legacy of all these things lives on.
They really get manifested in places like these east and west Baltimore neighborhoods that we're trying to address through the greening strategy. We hope over time to change the paradigm in those places and capitalize on the fact that folks want to move back to cities, whether they're retirees or empty nesters or Millennials. We have so many assets: a great location and a relatively affordable housing stock compared to some East Coast cities. We'd love to be able to make these places available for new mixed-income investment and try to also be proactive about affordable housing. It's not the intent to be a kind of gentrification strategy but a way to get some truly great functioning neighborhoods.
One of the things that we're doing in response—actually it predates the Freddie Gray unrest—is to get more creative about engagement, meeting people where they are and reaching out to populations that haven't been necessarily tapped into. Through our INSPIRE plans and our Green Network planning effort and our sustainability plan, that's a big, big focus. Internally as a department, staff has created an equity work group to study our policies around development review, targeting capital improvement dollars across the city, hiring processes, and bringing a more diverse planning staff into our office.
Two decades ago, the Inner Harbor and Camden Yards Ballpark were hailed as triumphs of redevelopment. How are they faring now?
Without question, those projects have been catalytic. Their momentum continues to ripple into adjacent areas in many different directions. The Inner Harbor started out as a couple of pavilions to replace the old wharves and piers. Over time, we've created a network that is connected by a pedestrian promenade that spans seven or eight miles. There is healthy market activity around basically every inch of those seven or eight miles.
It's brought in cultural attractions, entertainment venues, lots of housing, and lots of new office and mixed-use development. It's caused some shifts in development patterns. Our premier office market has moved from the historic CBD that's a couple blocks inland to places like Harbor East and Harbor Point, which are east of downtown.
Ten to 15 years ago, there was concern that we were overbuilding offices and were never going to be able to fill the central business district. We've had this tremendous conversion of historic office buildings into residential and more and more mixed use appearing. Some new market rate, ground-up projects are happening on former parking lots.
We're now creating a second big node of harbor activity at Port Covington, with the Under Armor world headquarters and another 200 acres controlled by an affiliated private development firm, Sagamore, which has a vision for a huge mixed use project that received authorization for city tax-increment funding last year. They're integrating the whole principle of public access directly to the waterfront into their development.   
You're the first Planners Across America interview after the presidential election, and you're of course physically proximate to D.C. Do you have any thoughts on what the Trump Administration means for Baltimore and for cities?
We also have a brand-new mayor in Baltimore, Catherine Pugh, who took office December 6, and have in Maryland a Republican governor. Mayor Pugh has reached out to the Trump Administration and personally to President-Elect Trump when he was in Baltimore recently. She's excited about the possibility of tapping into the idea of this huge infrastructure investment.
We have lots and lots of needs here as an older East Coast city. She sees making our systems work better as really huge and wants to look at that as an opportunity for the city, whether it be tunnels or the Port of Baltimore, or wastewater treatment plans, or for the job creation potential. I think that's a sentiment that a lot of municipalities are probably hopeful about. 
Conducted in January, this interview has been edited and condensed. 
The Right to Mobility
As we consider how to decarbonize transportation, preserving mobility, especially for lower- and middle-income people, must be a priority.
Early Sharrow Booster: 'I Was Wrong'
The lane marking was meant to raise awareness and instill shared respect among drivers and cyclists. But their inefficiency has led supporters to denounce sharrows, pushing instead for more robust bike infrastructure that truly protects riders.
This six-course series explores essential urban design concepts using open source software and equips planners with the tools they need to participate fully in the urban design process.
Learn the tools for implementing Universal Design in planning regulations.
View More