The South Coast Air Quality Management District is in the news again, this time for going too easy on the region's big polluters—just what staff had warned would happen before the board fired its well-respected executive director.
---
When the U.S. Environmental Protection Agency (EPA) rejected part of South Coast Air Quality Management District's (SCAQMD) pollution-reduction plan deals with emissions-trading, aka "cap-and-trade," which is the basis of the RECLAIM (Regional Clean Air Incentives Market) program to reduce pollution from large stationary sources, it showed the difficulties of "getting the right price" in market-based systems.
"An excess of pollution credits trading at 'artificially depressed' prices has resulted in a cap-and-trade program for smog-forming emissions that does not satisfy emissions control requirements under the federal Clean Air Act, according to a letter from Deborah Jordan, air division director for the U.S. EPA regional office in San Francisco," writes Tony Barboza, air quality and the environment reporter for the Los Angeles Times.
In December, the air quality board adopted an oil industry-backed proposal to lower the cap on nitrogen oxide [NOx] emissions from refineries, power plants and other facilities under the Reclaim program...instead of a staff proposal for a steeper, faster cut. [Emphasis added]

The decision has come under attack from the California Air Resources Board (CARB), state legislators and environmental groups, who say it violates the law and will harm public health.
"The letter from Deborah Jordan, director of the EPA's Region 9 air division, referred to the SCAQMD's 2012 cleanup plan for diesel soot and other kinds of fine particle pollution that is blamed for an array of health problems, including heart disease and early deaths," writes David Danelski for The Press Enterprise. "The region's worst fine-particle pollution is in the Mira Loma area of Jurupa Valley in Riverside County."
See EPA fact sheet [PDF] on how the plan fails to achieve PM2.5 reductions.
PM2.5 can be emitted directly into the atmosphere or formed in the atmosphere as a result of various chemical reactions from emissions of nitrogen oxides, sulfur dioxide, volatile organic compounds, and ammonia. These particles can reach the deepest regions of the lungs
A Los Angeles Daily News editorial further explains what went wrong in the emissions trading program:
Here's how the program works: Polluters like refineries and incinerators can purchase so-called pollution credits from companies that have cut emissions. The idea was that the cost of these credits would be so high, industry would be more willing to adopt pollution-cutting technology than to buy these credits. But, for years, there were too many credits on the market, making the credits cheap rather than expensive.

The end result is that polluters weren't adopting technology to reduce the air-choking toxins
"In a written response, the SCAQMD called the disapproval of the plan 'a technicality' that will be fixed once the adjustments to its RECLAIM trading program — approved by the board on Dec. 4, 2015 — are sent to the EPA," writes Steve Scauzillo for the San Gabriel Valley Tribune.
"That kind of reaction is troubling given the new partisan majority and its willingness to go with weaker, industry-backed pollution rules," comments the Daily News editorial board.
Environmentalists sued on March 9, claiming "the measures are so weak they violate state law and will hurt public health," wrote Barboza earlier.
The suit was filed by the Natural Resources Defense Council and the environmental law nonprofit Earthjustice, which represents Communities for a Better Environment, the Center for Biological Diversity and the Sierra Club.
Earthjustice's "suit says the program violates California's Health and Safety Code, which requires market-based cap and trade programs like NOx RECLAIM to achieve the same pollution reductions as direct pollution controls," states their press release.
"Oil industry groups have fought stronger smog-reduction measures, arguing that the cost of upgrading pollution controls would be too great," adds Barboza.
Earlier this month the new Republican board of directors removed long-time executive director of SCAQMD, Barry Wallerstein, to make the powerful regulatory agency more business-friendly. That move, in turn, prompted state Senate President Pro Tem Kevin de León (D-Los Angeles) to indicate he will "introduce legislation to add three new members to the South Coast Air Quality Management District board — one public health expert and two environmental justice members — to represent communities suffering from pollution," notes a March 10 post.
"SCAQMD board members should rethink their votes to weaken the region's clean air standards and take the necessary steps to comply with state and federal law," Senate President pro Tempore Kevin de León said in a press release in response to the EPA action. "Their actions are not only irresponsible, but illegal." 
De León may be head of the Senate, but his heart (and lungs) are with the people in his district. Barboza indicates that de León "sent a letter to Los Angeles County supervisors asking them to seek Supervisor Michael D. Antonovich's resignation from the South Coast air board over his "long-standing opposition to policies that protect clean air."
SCAQMD regulates air quality in the four-county Southern California region composed of Los Angeles, Orange, Riverside and San Bernardino counties, which is among the most polluted regions in the United States.
FULL STORY: EPA rejects Southern California smog-fighting program as ineffective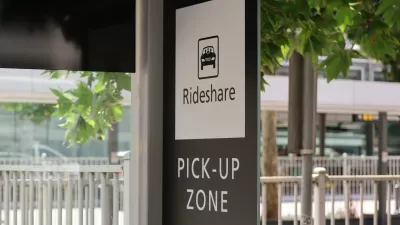 The Slow Death of Ride Sharing
From the beginning, TNCs like Lyft and Uber touted shared rides as their key product. Now, Lyft is ending the practice.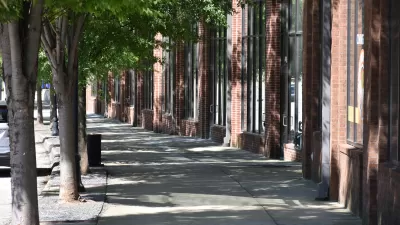 Cool Walkability Planning
Shadeways (covered sidewalks) and pedways (enclosed, climate controlled walkways) can provide comfortable walkability in hot climates. The Cool Walkshed Index can help plan these facilities.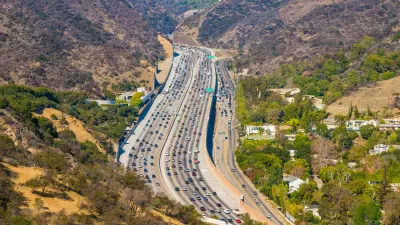 How San Diego Camping Ban Could Impact Neighborhoods
An ordinance supported by the city's mayor would bar people from sleeping on the street near shelters or services, but critics say it will simply push people to other neighborhoods and put them farther away from the supportive services they need.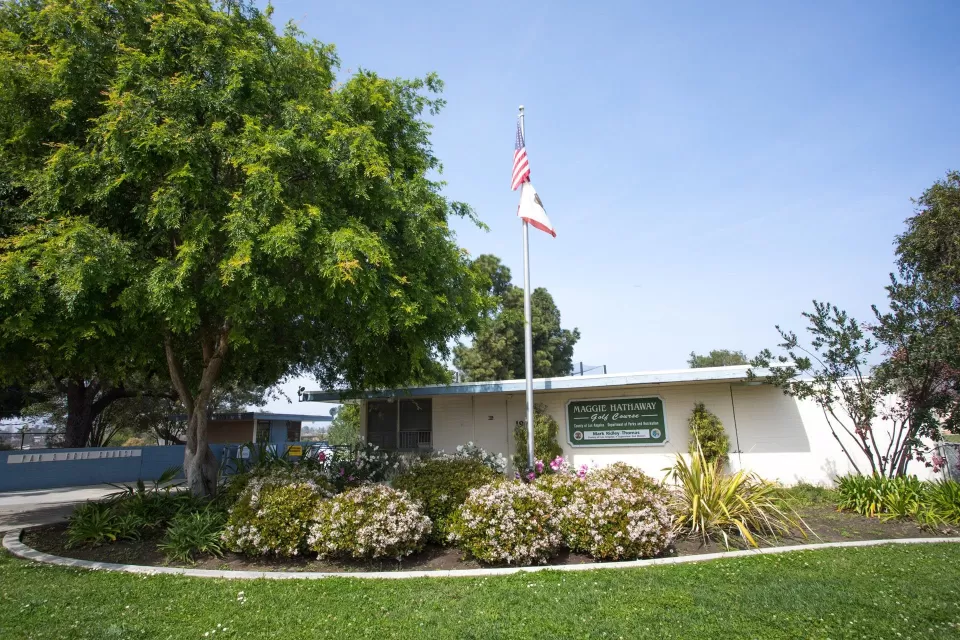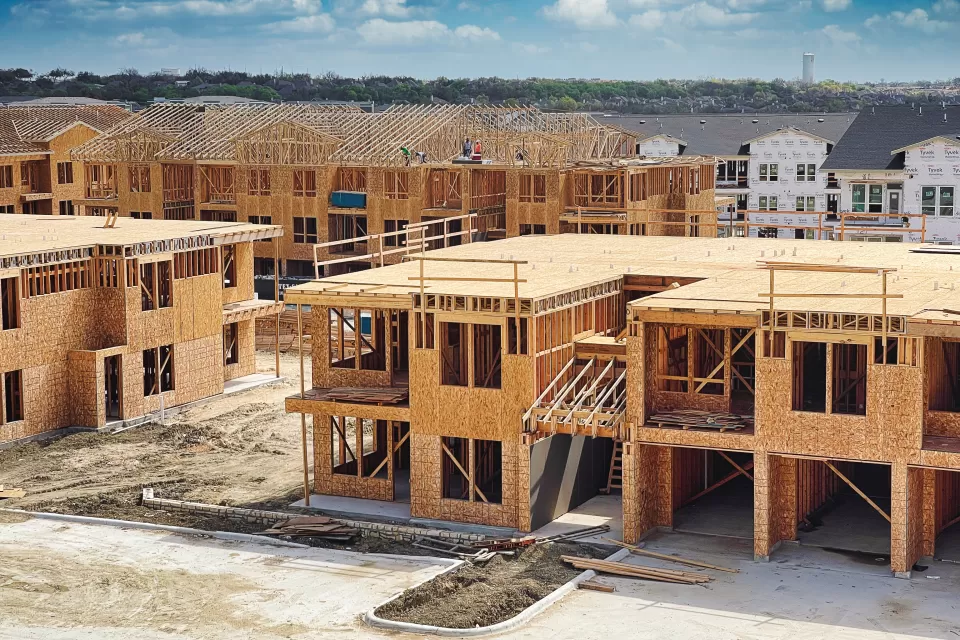 This six-course series explores essential urban design concepts using open source software and equips planners with the tools they need to participate fully in the urban design process.
Learn the tools for implementing Universal Design in planning regulations.
View More