Federal transportation leaders recognize that sustainable transportation funding options are needed to meet America's infrastructure needs. At AASHTO's Annual Washington Briefing, different funding strategies were proposed by key Congress members.
---
While Congress celebrated the passage last December of the first long-term transportation reauthorization bill since the 2005 bill, SAFETEA-LU expired in 2009, it is not resting on the funding problem. Sustainable options, rather than one-time subsidies like the $70 billion that props-up the FAST Act for five years are recognized by most to be necessary.
Four key transportation leaders from the House and Senate addressed the American Association of State Highway and Transportation Officials (AASHTO) Annual Washington Briefing on Capitol Hill held February 24 through February 26 on what they believe can fully fund transportation spending.
Rep. Sam Graves, R-Mo., chairman of the House House Transportation and Infrastructure Subcommittee on Highways and Transit, "made clear that he thinks the effort will eventually move toward VMT (vehicle-miles-traveled) pricing," writes the AASHTO Journal editor, commonly known as a VMT fee, road usage charge, or mileage-based user fee.
Graves said lawmakers should be able to agree on a funding solution in a year or two, and "I really believe we'll end up with some form of vehicle miles traveled (fee)."
Rep. Peter DeFazio (D-Ore.), ranking member of the House Transportation and Infrastructure Committee supports a different funding option, opting for a very indirect user fee that doesn't tax gasoline but adds "an upstream wholesale tax on the portion of oil used in transportation." President Obama recently proposed a similar type of funding option, a $10-per-barrel oil fee, for his transportation budget next year.
[He] cited some difficulties with adopting a VMT-type user fee across the country, including its complexity and the privacy concerns it raises for some.

DeFazio noted that Oregon has a major VMT pricing system pilot program [sic] under way.* 
One problem with the wholesale oil tax is that it misses a growing component of the motor vehicle fleet, electric vehicles (EVs). Many states are tackling that problem by charging fixed, annual EV fees. Unlike a gas tax, there would be no difference between some driving a 1,000 miles a year, or 10,000 miles a year.
Four videos (click on Congress member or Senator) are available of the presentations to the AASHTO Annual Washington Briefing:
Sen. Jim Inhofe, (R-Okla.) Chairman of the Senate Environment and Public Works Committee
Senate Environment and Public Works Committee Ranking Member, Sen. Barbara Boxer (D-Calif.)
Rep. Peter DeFazio, (D-Ore.) Ranking Member of the House Transportation and Infrastructure Committee
Rep. Sam Graves, (R-Mo.) Chairman, of the House T&I Subcommittee on Highways and Transit 
The T&I Committee will likely look for reports from the states on the VMT programs. For states considering embarking on their own mileage fee programs, "the FAST Act establishes the Surface Transportation System Funding Alternatives program, which provides up to $95 million to enable States to test and demonstrate innovative methods to fund needed infrastructure improvements," according to a January post.
*Correspondent's note: Oregon's pricing program, known a OReGO, is not a pilot—it's the real deal. ODOT already ran two pilot programs in 2007 and 2013. The new program is limited to 5,000 volunteers though. It will run until legislation ends it, unlike a pilot program which has a set termination date, such as the 9-month California Road Charge Pilot Program to begin in July.
FULL STORY: House T&I Leaders Say Panel Will Soon Begin Exploring Sustainable Funding Options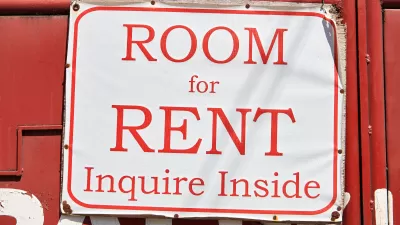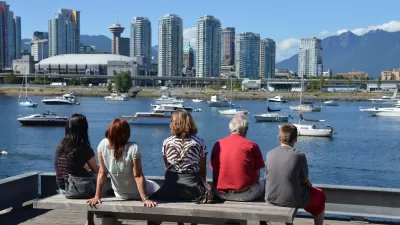 Ten Signs of a Resurgent Downtown
In GeekWire, Chuck Wolfe continues his exploration of a holistic and practical approach to post-pandemic urban center recovery, anchored in local context and community-driven initiatives that promote livability, safety, and sustainability.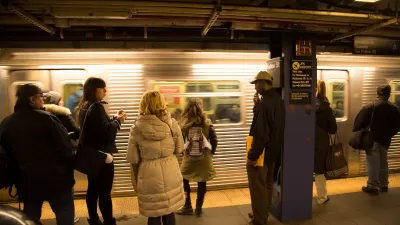 Off-Peak is the New On-Peak
Public transit systems in major U.S. cities are starting to focus on non-rush hour travelers as pre-pandemic commuting patterns shift and transportation needs change.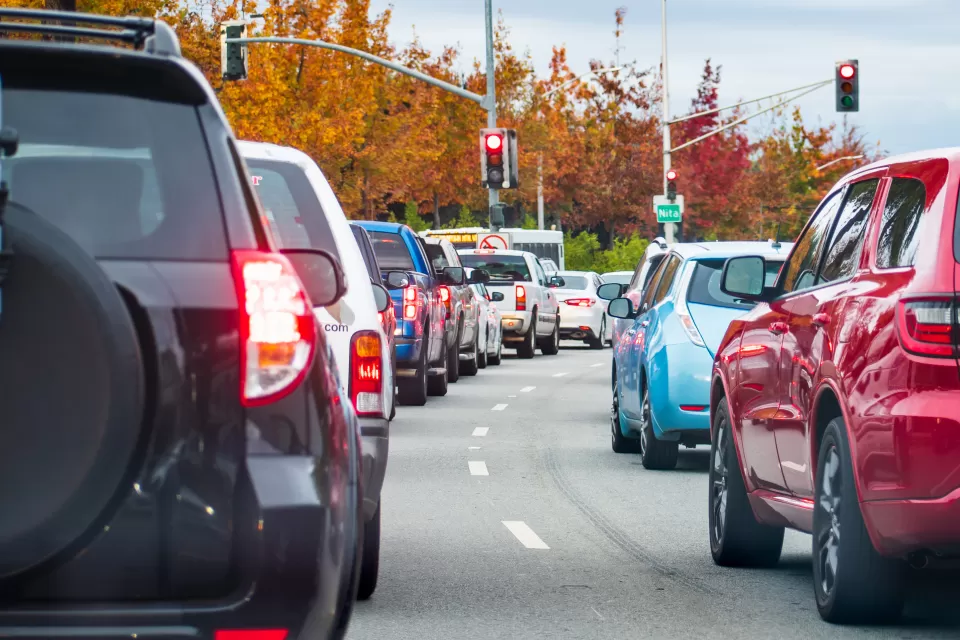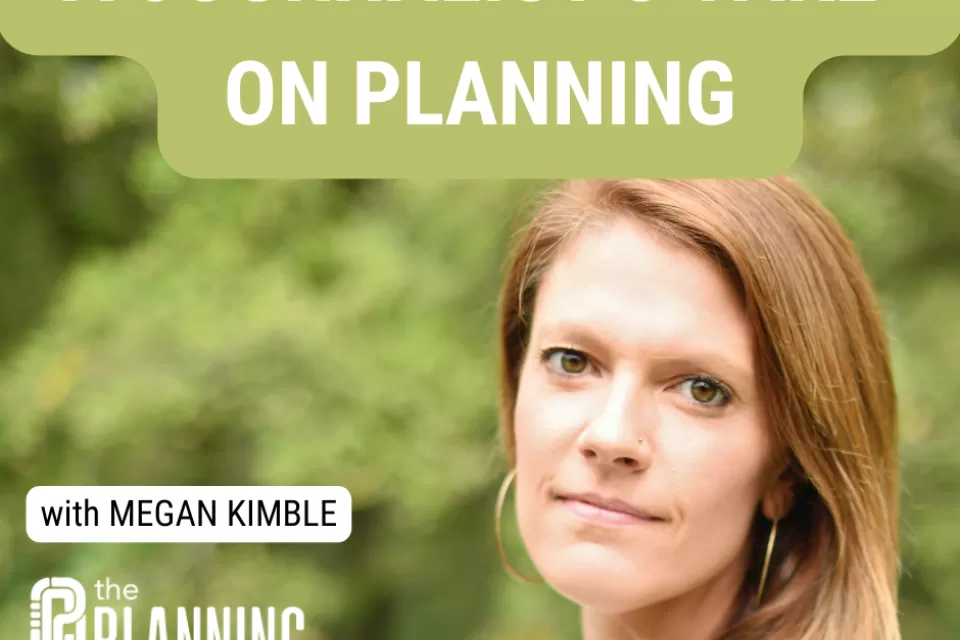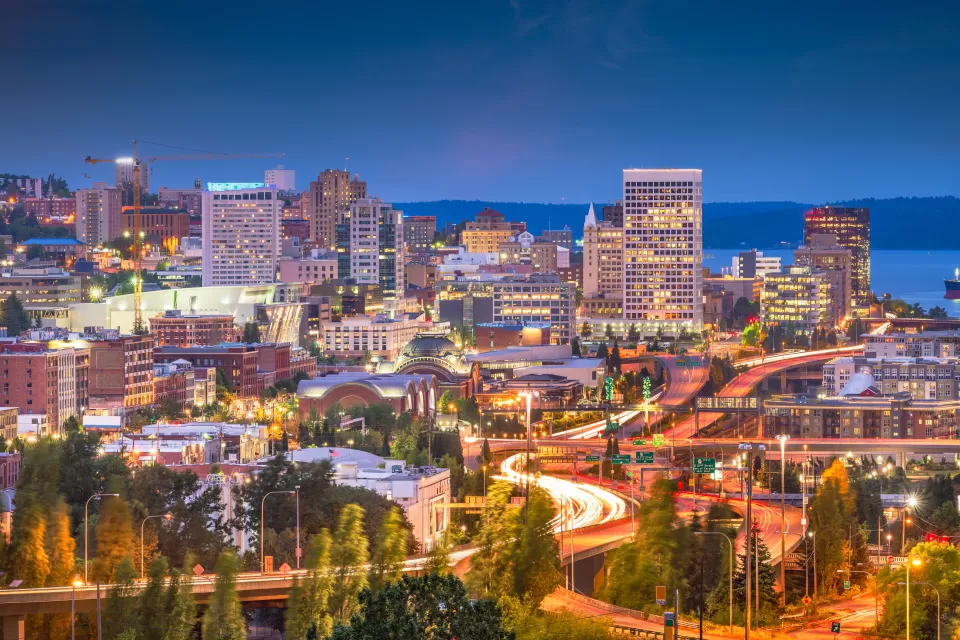 This six-course series explores essential urban design concepts using open source software and equips planners with the tools they need to participate fully in the urban design process.
Learn the tools for implementing Universal Design in planning regulations.
View More