Heretofore, California's transportation funding woes have largely been restricted to future projects, expressed as "deferred road and bridge maintenance." That just changed—now current budgets face a $754 million cut over five years.
---
"Faced with plummeting gasoline tax revenue, state transportation officials have announced plans to cut funding for road and transit projects by $754 million over the next five years, the greatest reduction in two decades," writes Patrick McGreevy for the Los Angeles Times. That amounts to a 38 percent decrease in funding, according to McGreevy.
The California Transportation Commission's press release of Jan. 22 indicates that the unprecedented move, in terms of size of the reduction, "was undertaken after careful review of current and projected financial information from numerous sources."
Ironically, a post earlier this month was entitled, "Will 2016 Be the Year California Finally Raises its 22-Year-Old Gas Tax?" What is certain is that barring any action by the legislature, the tax will fall again, as it did last July.
"The panel had estimated its funding based on a 14.1-cent excise tax on gasoline, but in December, Caltrans revealed a revised expectation that the tax would drop to 10 cents because of falling fuel prices, said Susan Bransen, a commission spokeswoman," writes Andrew McGall for the San Jose Mercury News. 
"Each penny reduction in the gas tax decreases funding for state transportation projects by some $140 million a year," writes McGreevy.
As prior posts describing the nature of the infamous and complex 2010 "gas tax swap" explain, the Board of Equalization is charged with adjusting the gasoline excise tax annually to keep it equal to the 2010 tax, which included the state sales tax before it was converted to an excise tax. When gas prices fall, that means the board must do a downwards adjustment, as it did last year.
McGall goes on to list Bay Area transit and road projects that will be affected, including "BART's second phase expansion in Santa Clara Valley beyond the Berryessa station." The extension received $150 million last month in the omnibus spending bill.
"For L.A. County, $191 million in road and rail projects potentially could be delayed or terminated -  including $129.4 million allocated for the purchase of light rail vehicles" writes McGreevy.
The California Transportation Commission approved the reduced revenue estimate on Jan. 21, the same day that Gov. Jerry Brown's gave his State of the State address where he indicated that infrastructure deficit had swelled from $59 billion to $77 billion, and the need to raise transportation revenue.
Recent attempts to pass an increase in the gas tax, now 40.62 cents [PDF], fourth highest in the nation after Pennsylvania, Washington and Hawaii, in last year's legislative session and even in a special session called by Brown have been unsuccessful, lacking the requisite votes to pass with a two-thirds majority.
Perhaps Republicans, who have been steadfast in refusing to raise any taxes, may be more flexible if projects in their districts will be affected by the cuts approved the commission, which will likely be the case according to David Siders of The Sacramento Bee:
"What this means is that almost every county in California that relies on this source of funding for projects that improve traffic and air quality will have to cut or delay projects indefinitely," the commission's Lucy Dunn said in a prepared statement.
Increase the motor vehicle fuel (gasoline) tax [by

 $0.225 per gallon]

, including an inflation adjustment as provided, an increase of $38 in the annual vehicle registration fee, and a new $165 annual vehicle registration fee applicable to zero-emission motor vehicles, as defined.

The bill would deposit the revenues attributable to a $0.30 per gallon increase in the diesel fuel excise tax imposed by the bill into the Trade Corridors Improvement Fund.
FULL STORY: California's falling gas tax revenue leads to massive cut in transit project funding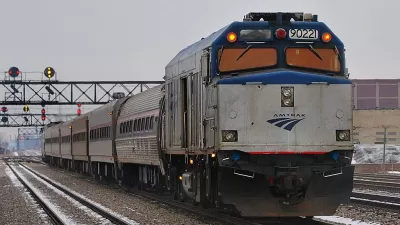 Amtrak Ramping Up Infrastructure Projects
Thanks to federal funding from the 2021 infrastructure act, the agency plans to triple its investment in infrastructure improvements and new routes in the next two years.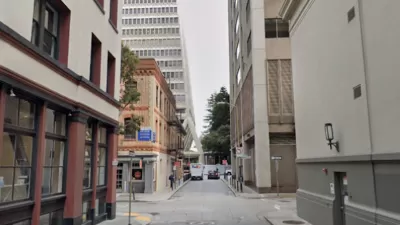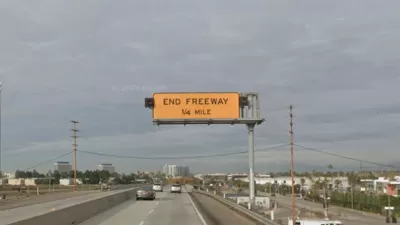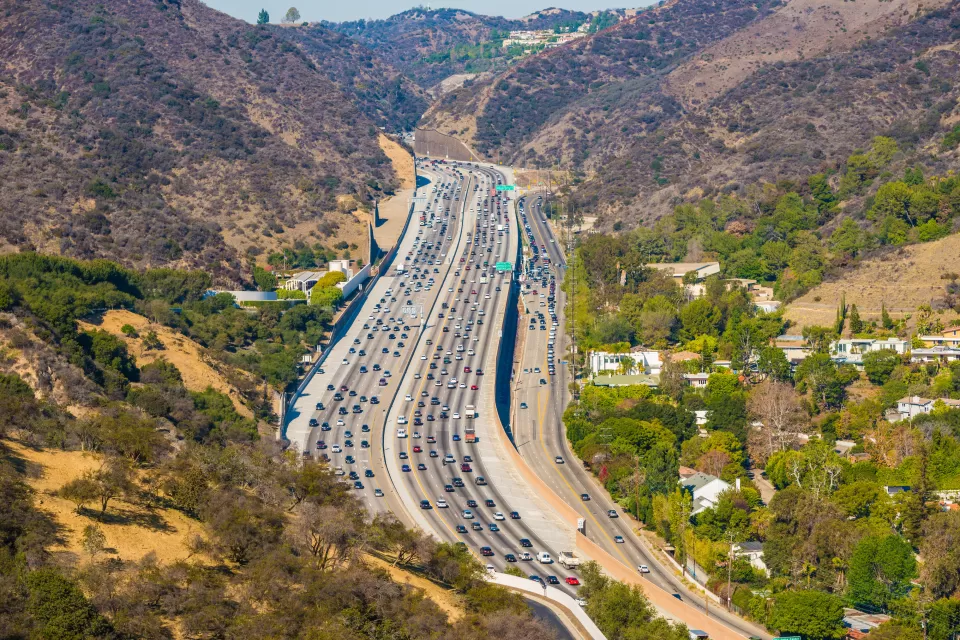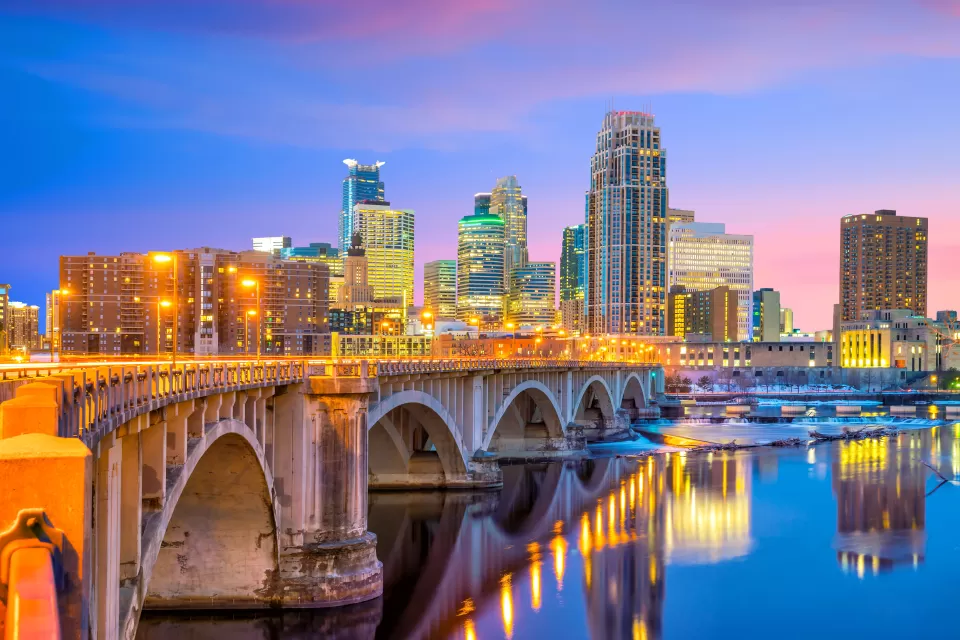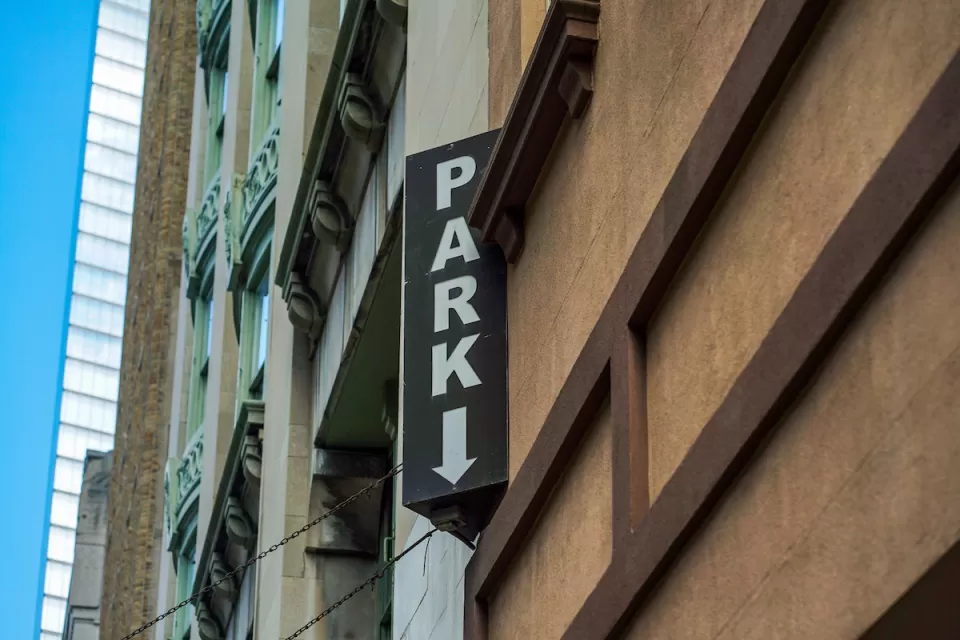 This six-course series explores essential urban design concepts using open source software and equips planners with the tools they need to participate fully in the urban design process.
Learn the tools for implementing Universal Design in planning regulations.
View More