What, as a society, do we share? Natural resources? Internet access? Public space? Jay Walljasper and the nonprofit On the Commons cross political boundaries to advocate for the common good and all that we share.
---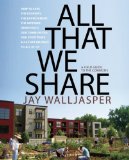 "All That We Share" is also the title of a new book edited by Walljasper that aims to provide a new way of looking at the world and the things we share. The commons connects issues as far-ranging as biodiversity, open-source software, food co-ops and sidewalks.
Planetizen managing editor Tim Halbur spoke with Jay about the book and the movement behind claiming the commons.
---
TH: I have to start by addressing the political ramifications of this line of thinking. "The commons", for Americans, has an unfortunate tinge of (gasp) Communism. How do you dissuade people of this idea?
JAY: I do think a lot of people in their mind its sort of a small step from commons to communism. Now of course that root, is also the root of community, it's the root of common sense, it's the root of common decency. It's the root of common good. I try early on in the book to nail that right away. Saying that no, it is not synonymous with communism. It's not a new word for socialism. It's actually something quite different.
It's something really much older. The commons is just a natural organizing principle for humanity since the beginning of time. And it predates both communism and capitalism, socialism and the market by many, many millennia.
A lot of the things we depend upon to get through each and every day are commons, from the minute you get up in the morning to run the water to brush your teeth. I mean not every one of us has our own filtration plant to do it ourselves. We draw upon the commons all day long but often times don't recognize it. Inevitably if something isn't recognized if something is seen as invisible then it's not going to flourish in the way that it could.
To get a little philosophical, since the enlightenment there's been an increasing emphasis upon the individual in politics, in economics, even in the social sphere. And that's not an altogether bad thing because great things have come from that. I think we could maybe say at this point that 300 years of focus on the "me, me, me" we've lost a little in terms of the "we". So the commons is about restructuring that balance, rejiggering things back in the direction of doing things cooperatively rather than doing everything in a privatized way.
TH: So how does the Starbucks phenomenon fit into this picture? Is that part of the commons?
JAY: There's a new term I just learned, called "POPS," or "Privately Owned Public Spaces." It's very interesting because if you''e a coffee shop owner or you're a tavern owner or you have a neighborhood diner, you pretty early on figure out that your major business is not dispensing caffeine, or India Pale Ale, or ham and eggs. Your business is really creating a place that people like to hang out where they can meet their neighbors, where they can just sometimes feel a part of a bigger whole. And I think the businesses that succeed in that field are the ones that really understand they are in the business of giving people a place to gather as much as they are in the business of selling them things. So the business model depends on selling the coffee at the coffee shop but the real essence of why people walk through the door is to have a place to rub shoulders with their neighbors and their friends and even perfect strangers.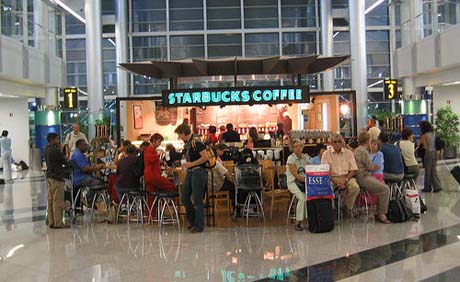 TH: Yeah, I think that's one of the things that planners really struggle with, is how you foster the creation of those POPS when you're a public entity.
JAY: We put a lot of tax dollars into helping people create shopping malls and build sports stadiums and all that other stuff with the understanding that they serve the broader public good and sometimes they don't.
I tried to common up with what I thought was the most concise definition of it and that's what I made that the title of the book. It's all that we share, but it's also how we share it. It's the process of sharing things. It's the process of cooperating that is also a part of the commons. It's a little bit less immediate to people that it's also a social system rather than just simply resources and places that we all share. The notion of the commons is that there are some things that really belong to all of us and that's a bit of an interesting exploration for people because you go, "well what belongs to all of us?" And almost immediately the first thing people think of is national parks. They are a great emblem of what the commons are about, but then they think a little more and say "I guess there's the sidewalks. The sidewalk in front of my house and in fact the street in front of my house." Those are commons.
The streets are not just exclusively for automobiles. There ought to be room for pedestrians, ought to be room for bicycles and simply as my son has take to doing, he and his pals play football in the middle of the street, even in the middle of the winter. The theory is "hey, this is our street too. We'll get out of the way when a car comes by but otherwise we have a right to be here as much as a motorist." Park(ing) Day a perfect example, where people plugged the meters, and then rolled out some astro-turf, put up their barbeques and hibachis and say "we're claiming this as public space." I think when they did the original one in San Francisco, the cops said "hey, you can't do that. This is a parking space." But hey, we put our money in the meter just the same as a car. And the cops had to say, "Well, hey, you're right."
I think a commons that not everybody recognizes right off the bat is the internet. The internet functions completely as a commons. The Google billionaires and Bill Gates do not own the internet, we do. It was actually created with our tax dollars, it was one of those government projects that paid off in spades. And I think part of the reason why it has flourished and become such a central part of our existence is because it is a commons. It does really belong to all of us, and there aren't gates put up – at least not yet – from telecom companies and other private interests that want to warp it and twist it to serve their needs and not everybody's needs. So that makes the net neutrality issue a HUGE issue, because that's an issue of the commons being taken away from us.
So the commons are kind of everywhere, and I like to take it even further and say, hey, scientific knowledge is a commons. Newton's laws of physics is something we share. Shakespeare is a commons. Your 12-year old doesn't have to pay a royalty to perform Romeo and Juliet in the backyard. We've all been bequeathed this inheritance, and it really does belong to all of us and it's there to help us improve our lives and the lives of our kids, and ultimately to pass it on – hopefully in an improved form – to later generations.
---
Jay Walljasper is a fellow at and editor for On the Commons and the former longtime editor of Utne Reader. He is the author of The Great Neighborhood Book and the co-author of Visionaries: People and Ideas to Change Your Life.
Inclusive Prosperity: No Displacement Necessary
Recent analysis identifies nearly 200 U.S. neighborhoods that have achieved the highly-sought-after goal of increasing the prosperity of residents without displacing the existing community.
Making Healthy Places
The editors of the book "Making Healthy Places," recently published in a second edition by Island Press, discuss the intersections of public health and planning, including key concepts such as green gentrification, health impact assessments, and AI.
This six-course series explores essential urban design concepts using open source software and equips planners with the tools they need to participate fully in the urban design process.
This course aims to provide an introduction into Urban Design Sketching focused on how to hand draw master plans using a mix of colored markers.
View More