---
For more than 100 years, street design policy was stagnant. But now, planners and policymakers are expanding their ideas about what streets can be. In the second part of their series on streets, Amber Hawkes and Georgia Sheridan examine the history of street design -- and look to the future.


Good design supports the function of a desired use. For over 150 years, street design standards and funding structures have successfully supported the single use of automobiles in the street space. Major cities across the globe are beginning to rediscover the street space (i.e. streets, sidewalks, alleys, and everything they contain) as an essential component of our neighborhoods and communities. In an effort to improve the quality of urban life, a wave of new street design manuals and toolkits has emerged - redefining the way streets are used. However, as communities rewrite their street design manuals, they face an outdated and well-developed federal transit infrastructure. History shows that street design standards have been limited by the prevailing notion of streets as a place for cars, rather than people.
Streets as Places for Reform: Bicycles Pave the Way for Automobiles
Urban streets of the Victorian era suffered from their own set of design and maintenance issues: rotting trash, horse droppings, crowding, crime, noise, mud, dirt, potholes and streets without sidewalks. When introduced in the early 1800s, bicycles, or "freedom machines" as feminist Susan B. Anthony called them, provided urban dwellers with a new form of mobility. At the turn of the 19th century, innovation in bike technologies brought about a nationwide bike craze. In the 1890s, 80% of residents rode bicycles on a regular basis in Detroit, the future "Motor City" of the world.
Bicycle coalitions and clubs became the first advocates of street standardization, calling for smoother, safer roads. With a zest for 'sanitation' and 'social order,' Victorian-era governments were happy to oblige. In 1875, the Public Health Act in England passed a by-law street ordinance that mandated wide, straight, and paved streets. These early, rigid regulations, emphasizing uniformity and standardization have remained largely unchanged over the years.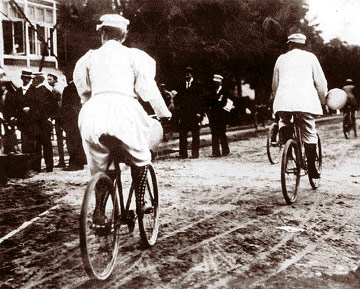 Streets as Conduits for Vehicles: The American-Auto Love Affair
At the beginning of the 20th Century, bicyclists were joined by a new class of mobility machines. Offering urban dwellers higher speeds and greater distances, the automobile was an instant hit. Between 1900 and 1920, the number of automobiles surged from 8,000 to 8 million. A national census in 1904 reported that there were over two million miles of roads throughout the U.S., only 7% of which were paved. With growing pressure from eager drivers and the automobile industry, the U.S. government passed the Federal Road Act in 1916, the first comprehensive government action to establish a paved road network throughout the U.S. and a nationwide state highway system.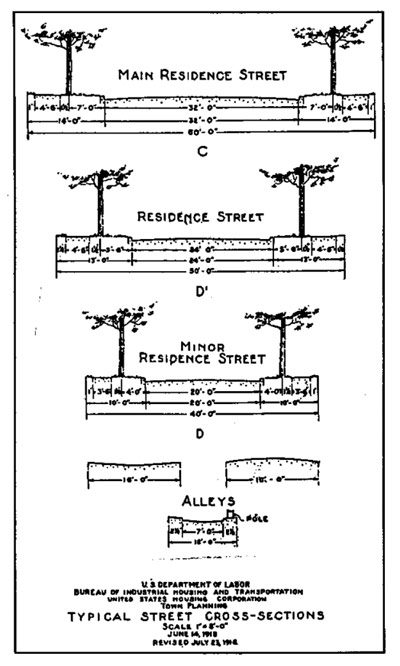 Henry Ford's business model for success, based on standardization of parts and speed and uniformity of production became the prevailing approach for street design- standard widths and paving materials ensured the efficient flow and speed of vehicles. Bikes, trains, trolleys, and pedestrians became second-class citizens in the street space. Of this inequity, the Federal Transit Authority explains:
The additional "burden" of having to find space for pedestrians and bicyclists was rejected as impossible in many communities because of space and funding constraints and a perceived lack of demand . . . Designers continued to design from the centerline out and often simply ran out of space before bike lanes, paved shoulders, sidewalks and other "amenities" could be included.
The federal fuel tax, unpopular when introduced in 1932 and still reviled by many, created a continuous funding mechanism for auto-related street improvements. Not only does the gas tax favor automobiles, so too does federal transit funding, which focuses on street and highway infrastructure rather than alternative transit systems. Since 1956, federal, state and local governments have invested nine timesmore funding in highway subsidies than in transit. History shows us that street standards and designs have prioritized vehicular mobility over all other users and uses of the street space. And it would take almost a century for American cities to revisit their street standards to change this.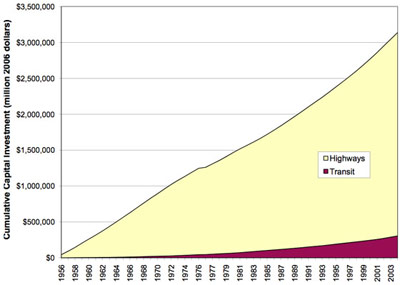 Streets as Conduits for People, Not Just Vehicles
In the 1960s, the City of New York offered developers a higher Floor Area Ratio (FAR) in exchange for creating public plazas at new developments so that as the city built a world-class skyline, it would also create world-class public spaces. What followed was a slew of poorly designed and under-used corporate plazas. This became the subject matter for famous sociologist and well-known urban observer, William H. Whyte's "Street Life Project." By observing and analyzing patterns of pedestrians on the streets and public plazas of New York, Whyte's study and subsequent book helped the New York City Planning Commission understand the value of urban design. Whyte found that the presence of public space was not enough to encourage people to use it; human-scale design and pedestrian-friendly amenities were essential in creating vibrant public spaces. While Whyte's work, as well as the work of his famous mentee, Jane Jacobs, was widely read in planning circles, it took several decades for cities to incorporate his notions of how design influences use into street design standards and policies.
The Complete Streets movement developed a little over 100 years after bike riders led the first modern urban street reform in the late 1800s. With the goal of reforming transportation policy for all users (e.g. bicyclists, motorists, as well as pedestrians and transit riders) to safely and comfortably move along and across a street, the Complete Streets movement attempts to change the approach to street design at a variety of levels, including data collection, staff training, funding, a revised decision-making process, and engagement of all users in the design of streets spaces. In the past two decades, the movement has gained momentum with over 80 jurisdictions across the U.S. initiating Complete Streets policies; 12 such policies have been adopted thus far in 2009.
The movement is now making its way into federal policy. After a handful of related policies and legislative iterations, the Complete Streets Act of 2009, (S. 584, H.R. 1443), sponsored by Senator Tom Harkin of Iowa and Congresswoman Doris Matsui of Sacramento (home to a Complete Streets program) seeks to reconfigure federal funding structures and support mechanisms in critical ways so that cities can use transportation funds, previously allotted for auto-related projects such as road widening, to support pedestrian-oriented and alternative-transportation street improvements.
Great Streets, Livable Cities
Much like Victorian reformers of the 1890s, we find ourselves at a pivotal moment for urban reform. Rather than standardization, sanitation, and social order, cities are now looking to promote "livability" and "sustainability"; livability in the sense that cities can create vibrant places where business, education, innovation, and civic life can thrive, and sustainability in the sense that cities can grow and develop in ways that provide healthy environments and healthy lifestyles. While the Complete Streets movement has greatly expanded the idea of the street space as more than just an arterial for vehicles, its original intent is still mobility - mobility of people in cars, on wheels, and on foot. The movement does not go far enough to conceptualize the street space as a center for manyactivities, with transportation being just one.
Building upon the Complete Streets movement, the Livable Streets movement commands a greater vision for the street space as a place in itself, one that can have multiple benefits - improved environmental quality, economic vitality, social cohesion, and civic pride. Through street designs that emphasize placemaking, uniqueness over uniformity, flexible and contextual design, and a collaborative process that is rooted in community engagement, we can 'have our cake and eat it too.' In many ways, the Livable Street movement has embraced the ideas of William Whyte and Jane Jacobs and has moved to incorporate their lessons into street design and policy.

The Challenge Ahead
With cities rewriting their street design manuals and developing new livable streets policies, the Complete Streets bill on Capitol Hill, and a commitment from the new Interagency Partnership for Sustainable Communities between the departments of Housing (HUD), Transportation (DOT) and Environment (EPA) to improve the quality of urban life, there is an incredible opportunity for successful street design reform. To accomplish this, we must find solutions to three main challenges:
Regulate the "ends" rather than the "means" for innovative street design standards.


By this, we mean that we must develop a set of over-arching goals and livability indicators (the ends) and allow for flexibility in the approach (the means) to achieve them. The Metropolitan Policy Program at the Brookings Institution calls this concept 

modality neutrality

. States, cities, and communities can "meet their goals on economic competitiveness, environmental sustainability, and/or equity by the best means available, rather than be constrained by rules governing a particular mode (e.g., highway, transit, bike/pedestrian, air)."

Commit federal funding to prioritize livable transit policies and programs.

The uniform street standards of the 19th and 20th centuries no longer respond to 21st Century needs. New toolkits and street design manuals show a shift in perception; now it is time for a shift in federal funding and implementation to match. As we've seen, for many years, federal policy has prioritized auto mobility, regulating streets that perform well in terms of congestion and safety, and emphasizing uniformity and standardization. Sustainable transit policies for the next century must prioritize livability - regulating streets to perform well holistically, in terms of environmental quality, economic vitality, human health, and community well being.

Clearly define roles and responsibilities for inter-agency coordination.

Many jurisdictions have made great strides in redefining the street space to be livable, and innovative cities (London, New York, and San Francisco, to name a few) have made bold statements in their new street design manuals calling for inter-agency coordination for successful implementation strategies. Most cities, however, have yet to outline roles, responsibilities, and plans for how inter-agency collaboration will take place. The benefits of preparing manuals that emphasize flexible and livable design will be lost without transparent, accountable decision-making structures and inter-agency teams to make things happen.
The next article in the series on Rethinking the Street Space will take a look at the recent wave of livable street design toolkits and policies published by cities across the country and world, comparing mission statements, design elements, implementation plans, and decision-making structures. The first part of this series looks at why street design matters and where we are today in terms of designing the "street space."
---
Amber Hawkes and Georgia Sheridan are Urban Planners and Designers working in Downtown Los Angeles at Torti Gallas and Partners. They have lectured at conferences and universities and have worked in a variety of capacities that inform their planning and design work, from behavioral art therapy, social work, and historic preservation, to health law policy, green building policy, and journalism.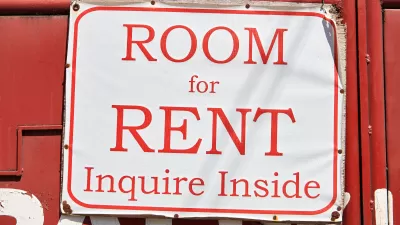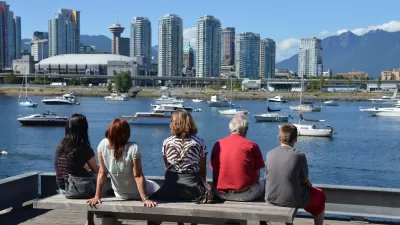 Ten Signs of a Resurgent Downtown
In GeekWire, Chuck Wolfe continues his exploration of a holistic and practical approach to post-pandemic urban center recovery, anchored in local context and community-driven initiatives that promote livability, safety, and sustainability.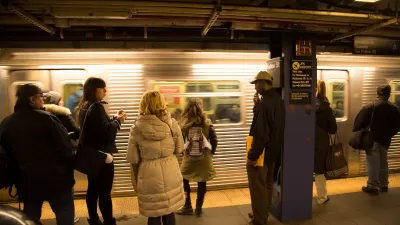 Off-Peak is the New On-Peak
Public transit systems in major U.S. cities are starting to focus on non-rush hour travelers as pre-pandemic commuting patterns shift and transportation needs change.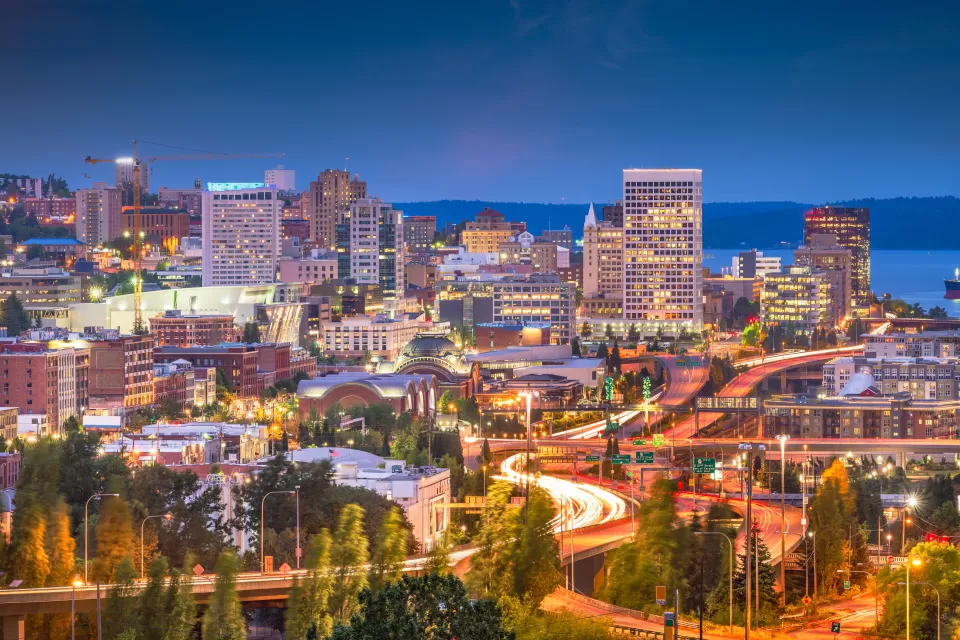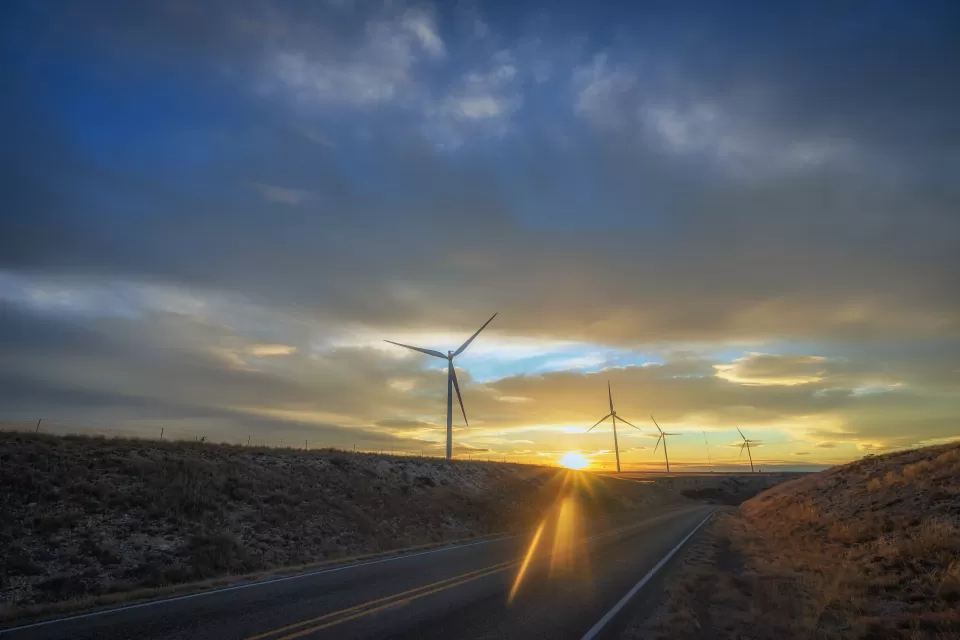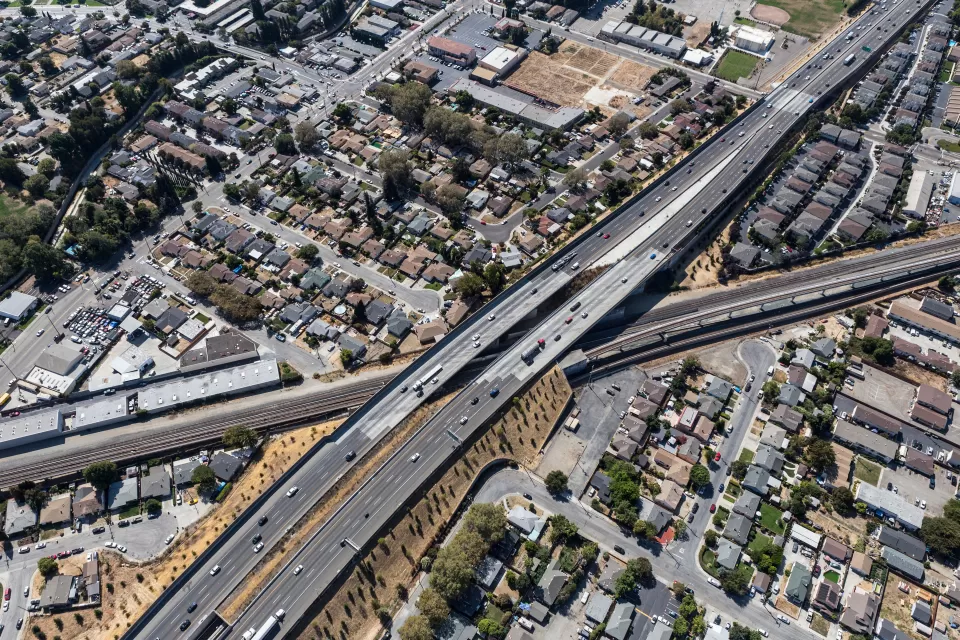 The Limitations of 'Reconnecting Communities'
The Biden administration has pledged to correct the damage imposed on communities by highways and infrastructure, but many projects are only committing to minor improvements, not transformative changes.
This six-course series explores essential urban design concepts using open source software and equips planners with the tools they need to participate fully in the urban design process.
Learn the tools for implementing Universal Design in planning regulations.
View More