If vaccines provide the means out of the pandemic, vaccine hesitancy and opposition threaten to prolong it. Battles over public health are being fought in courtrooms and statehouses like in Ohio, where a 'vaccine choice' bill is being considered.
---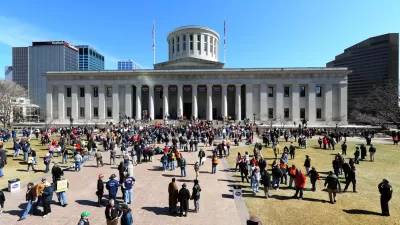 "In a packed hearing room at the Ohio Statehouse, Republican lawmakers gave the microphone to a known conspiracy theorist who has spread misinformation about COVID-19 vaccines," reported Laura A. Bischoff for the USA TODAY Network Ohio Bureau on June 9. 
It was the third hearing before the House Health Committee for House Bill 248, the Vaccine Choice and Anti-Discrimination Act, that would prohibit so-called vaccine passports—verification of vaccination status in order to gain access to a business or event, prohibit employers from requiring their workers to be vaccinated (see a related post about Houston Methodist Hospital), and universities from requiring that students be vaccinated.
House Health Committee Chairman Scott Lipps, R-Franklin, said he allowed Dr. Sherri Tenpenny, a physician licensed in Ohio and author of "Saying No to Vaccines," to testify at the insistence of state Rep. Jennifer Gross, R-West Chester, who is the primary sponsor of HB248.
State Rep. Beth Liston, D-Dublin, a physician with a Ph.D. in public health, questioned Tenpenny during the hearing, drawing out her more extreme positions.

"We are hearing testimony on a bill that will lead to outbreaks of disease and our invited 'vaccine experts' include a known conspiracy theorist talking about magnets and cell towers along with her followers," Liston said on Wednesday. "The only benefit of this testimony is that it exposes who exactly supports HB248: individuals with absurd, uninformed and dangerous beliefs."
Bischoff has been reporting on the bill for The Columbia Dispatch since it was introduced on April 6. "The bill rolls together multiple anti-vaccination measures that medical freedom [aka health freedom] groups have been seeking for years," she wrote on May 25 after the bill's second hearing.
Rep. Gross [author of HR248]  paints her legislation as an effort to protect individual freedoms, medical privacy and parental choice.

Rep. Liston said it's a dangerous bill that will lead to death and disease.

"Not only would it prevent schools, businesses and communities from putting safety measures in pace related to COVID, it will impact the health of our children," she said. "This bill applies to all vaccines — polio, measles, meningitis, etc. If it becomes law we will see worsening measles outbreaks, meningitis in the dorms, and children once again suffering from polio."
To that point, the bill "repeal(s) a requirement that college students be vaccinated against hepatitis B and meningitis before being allowed to live in the dorms," one of the six bullets Bischoff notes about what the bill does.
Health freedom movement explained
"HB 248 is generating enormous interest," Bischoff wrote on May 25.
House Health Committee Chairman Scott Lipps, R-Franklin, said roughly 500 people have asked to testify on it and another 500 sent written testimony. "Our office has been inundated," he said.
The 'health freedom' movement that attacked masking and social distancing earlier in the pandemic has progressed to vaccines. But what exactly is this movement?
"Health freedom, also referred to as medical freedom, represents a longstanding and pervasive belief system in American life," wrote Dr. Peter Hotez, dean for the National School of Tropical Medicine at the Baylor College of Medicine in a deep historical dive into the anti-science movement for the Journal of Clinical Investigation in February.
Its tenets espouse an aversion to government interference in personal or family health choices, often coupled to the counter promotion of a spectacular or miracle cure. The concept is almost as old as the nation itself, although the newest iteration of health freedom defies vaccinations and federal or state public health interventions directed at COVID-19.
The movement should be taken seriously. If part of your daily regimen is to take a daily vitamin, or perhaps extra Vitamin D3 to improve your immune system to prevent COVID infection, you are indirectly a participant in the movement. Vitamins are not subject to FDA regulatory oversights due to the Health Freedom Protection Act of 2005, sponsored by the libertarian Rep. Ron Paul (R-TX-14).
Opposed by Gov. Mike DeWine 
"On Thursday, DeWine said he opposes House Bill 248 and asked Ohioans to think of the impact vaccines have had on society," reported Bischoff on June 10.
"Before modern medicine, diseases such as mumps, polio, whooping cough were common and caused great, great, great suffering and death to thousands of people every single year," said DeWine during a news conference on the latest Vax-a-Million winners.
DeWine, who was widely praised for his state's early response in the pandemic, having been the first Republican governor to issue a stay-at-home order, has some interesting history when it comes to vaccinations that dates back 66 years.

The Yellow Springs News published a photo in April 1955 of DeWine receiving his polio vaccine as a second grader.

"Polio struck fear, absolute terror, in parents. People altered their behavior with their children. Their willingness to go to a ball game or to go to a swimming pool with their children in the summer. People were terrified. Polio is eradicated," said DeWine. [Correspondent's note: except in Asia].
Update: Employer-mandated vaccinations
"A federal court in Texas on Saturday dismissed a lawsuit by 117 hospital employees [also posted here] who challenged their employer's vaccination requirement," reported Dennis Romero for NBC News on June 12.
In the U.S. District Court for the Southern District of Texas' written decision, Judge Lynn N. Hughes said lead plaintiff Jennifer Bridges, a nurse, and 116 other Houston Methodist Hospital employees who challenged the requirement, had no case.
Hughes addressed each of the points made by the plaintiffs.
On their claim they were being coerced: "This is not coercion. Methodist is trying to do their business of saving lives without giving them the COVID-19 virus. It is a choice made to keep staff, patients and their families safer."
The judge gets the last word.
Related in Planetizen:
Hat tip to Kaiser Health News: June 11 and June 14.
FULL STORY: GOP-invited Ohio doctor Sherri Tenpenny falsely tells Ohio lawmakers COVID-19 shots 'magnetize' people, create 5G 'interfaces'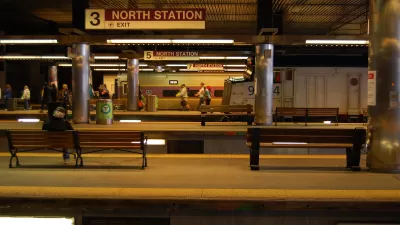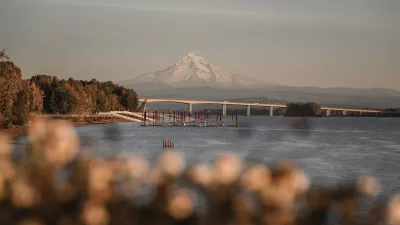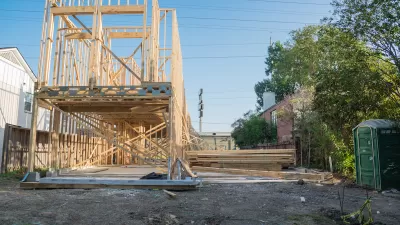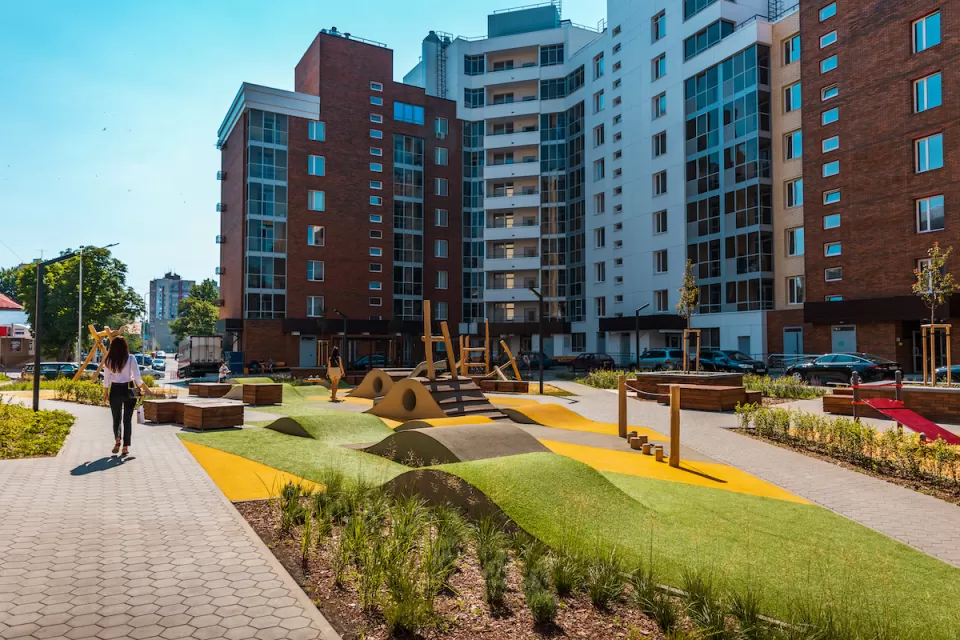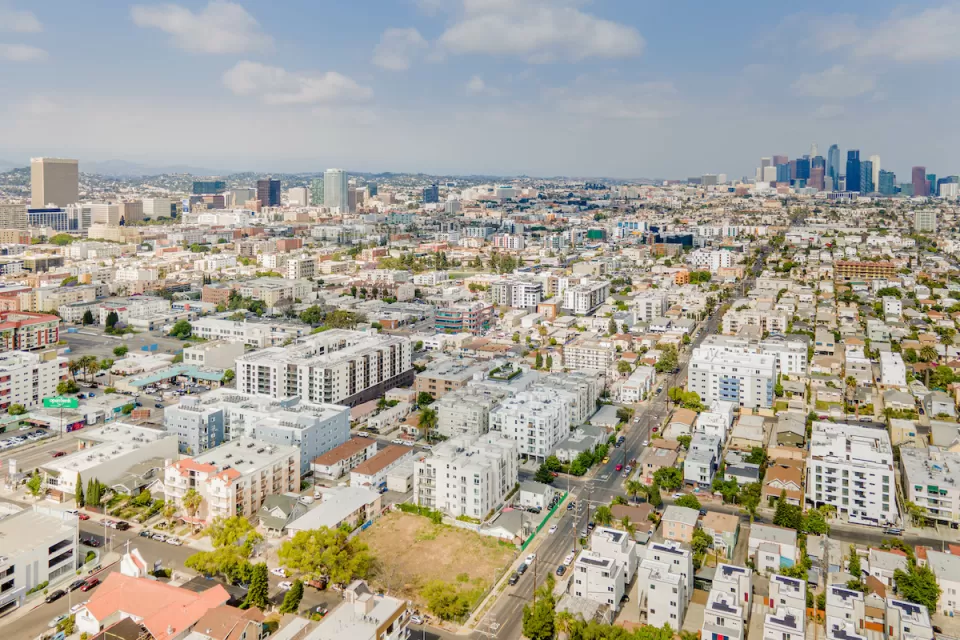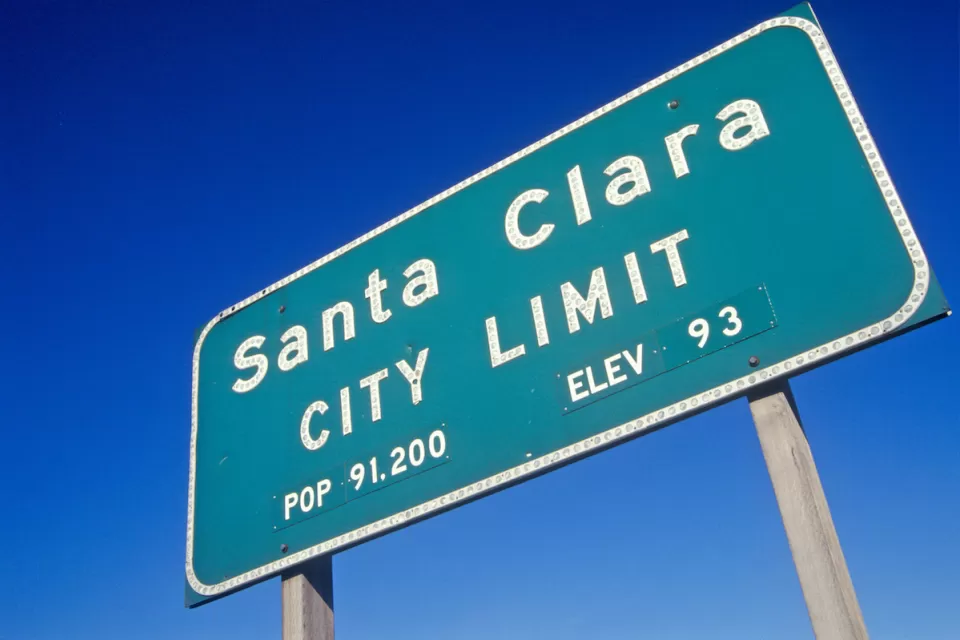 This six-course series explores essential urban design concepts using open source software and equips planners with the tools they need to participate fully in the urban design process.
Learn the tools for implementing Universal Design in planning regulations.
View More