Gov. Phil Murphy signed legislation Friday establishing an incentive program for purchasing battery electric vehicles, allowing up to a $5,000 rebate, the nation's highest, plus $500 rebates for home-chargers. EVs are already exempt from sales tax.
---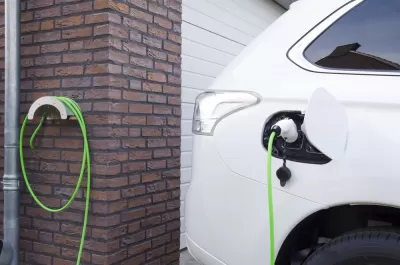 Governor Phil Murphy signed legislation on Jan. 17, the final day of the 2018-2019 legislative session, that furthers his goal of achieving 100 percent clean energy by 2050 by tackling the most difficult emissions to reduce - those from the transportation sector, particularly light-duty vehicles.
Senate Bill 2252/Assembly Bill 4819 creates a "Light Duty Plug-in Electric Vehicle Rebate Program" to encourage the purchase of light-duty plug-in electric vehicles over a ten-year period, according to the governor's office. 
"Today, I am proudly signing bipartisan legislation that will transform New Jersey's transportation sector and modernize our infrastructure to support our goal of reaching 100 percent clean energy by 2050," stated Murphy.
Last Monday the bill cleared the Assembly and Senate by wide margins, 65-9-6 and 27-12-1, respectively.
The rebates will provide up to $5,000 per vehicle and will be funded by approximately $30 million from the Clean Energy Fund each year. The bill authorizes the use of Regional Greenhouse Gas Initiative [RGGI] funds as well. [See legislative fiscal estimate.]
On New Year's Day, New Jersey became the tenth state to participate in RGGI, "the first mandatory market-based program in the United States to reduce greenhouse gas emissions" after the New Jersey Department of Environmental Protection (DEP) had formally adopted two rules last June. Murphy's predecessor, Chris Christie, withdrew from the initiative in May 2011, but Murphy's election in 2017 had consequences that have pleased the state's environmental community.
"Our best hope to get global climate change under control is EVs with a non-carbon, renewables power source," said the bill's primary sponsor, Senator Bob Smith, at a day of action on November 25 to advocate for his bill, hosted by Jersey Renews, a broad coalition of labor, environment, and faith organizations working to make New Jersey a leader in climate policy. "This bill is crucial to our future," added Smith.
"Electric vehicles remain one of the best ways to clean up our air & fight climate change, but we need to supercharge their adoption," said Doug O'Malley, director of Environment New Jersey. "The best way to make EVs common is to build a fast-charging network of EV chargers along our busiest roadways and to provide rebates to purchase more EVs."

 "New Jersey is one of the best states to utilize electric vehicles since most of our energy is already carbon-free," said Jeff Tittel, director of the New Jersey Sierra Club. 
Fulfilling Zero-Emission Vehicle (ZEV) Program requirements
"The bill also codifies the Murphy Administration's goal of 330,000 registered light-duty electric vehicles by 2025 and directs state-owned light-duty vehicles to be electric by 2035," according to the governor's office. However, Tom Johnson, NJ Spotlight's energy and environment writer, explains in the source article that there is more to it.
In the past, New Jersey has fallen behind many other states in the region in the switch to cleaner running cars, which it needs to do after opting to adopt a California program to put more zero-emission cars on its roads.

Under that program, New Jersey needs to put 330,000 electric vehicles on the road by 2025. It rises to 2 million in another 10 years and 85% of all light-duty vehicles by 2040.
"New Jersey was the first state in the country to pass clean cars standards through legislative vote more than 15 years ago, according to Environment New Jersey. The model year 2009 electric vehicles became subject to the California standard, according to the California Air Resources Board [pdf]. Colorado became the tenth state to join the group last summer. However, the program is essentially on life-support due to action taken by the Trump administration in September.
Zero-emission buses and trucks
The legislation directs NJ TRANSIT to purchase all-electric buses by 2032, according to the governor's office, and "directs the Department of Environmental Protection and Board of Public Utilities to establish goals for the electrification of medium and heavy-duty vehicles."
Home charging
The legislation also directs the Board of Public Utilities to establish an incentive program for the purchase and installation of in-home electric vehicle charging equipment up to $500 per person. Both incentive programs will run for 10 years.
Sales tax exemption
While the Garden State may be coming late to the EV rebate program, it has offered a sales tax exemption since 2004. "The incentives could be combined with a current federal tax credit to potentially bring the sticker price of a $40,000 electric vehicle, for example, into the $28,000 range," reports Frank Kummer for The Philadelphia Inquirer on the signing of the landmark legislation.
What about California?
As for competition from the state that began the ZEV program in 1990, the California Air Resources Board reduced the standard rebate for a battery-electric vehicle rebate from $2,500 to $2,000 on December 3 for those consumers who qualify – the state sets a cap on income and also on the sales price of the vehicle. Scroll down to "EV rebates and eligible models decrease" in the December 14 post, "California Climate Program Offers Up to $9,500 Toward Purchase of Used EVs."
Related in Planetizen:
Hat tip to Josh Chetwynd, U.S. PIRG.
FULL STORY: Aggressive Program to Electrify NJ Transportation Ready to Launch Today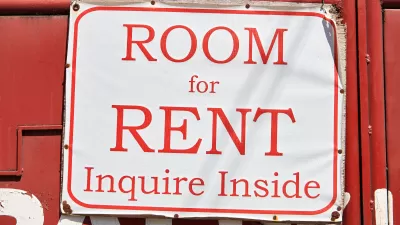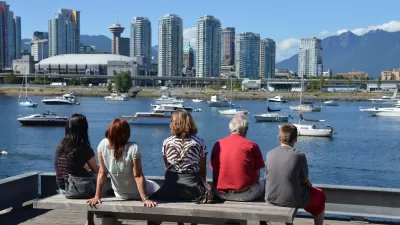 Ten Signs of a Resurgent Downtown
In GeekWire, Chuck Wolfe continues his exploration of a holistic and practical approach to post-pandemic urban center recovery, anchored in local context and community-driven initiatives that promote livability, safety, and sustainability.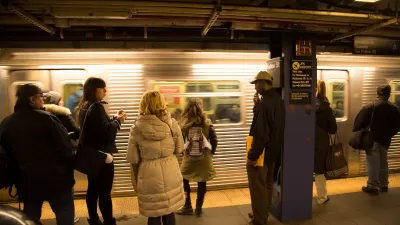 Off-Peak is the New On-Peak
Public transit systems in major U.S. cities are starting to focus on non-rush hour travelers as pre-pandemic commuting patterns shift and transportation needs change.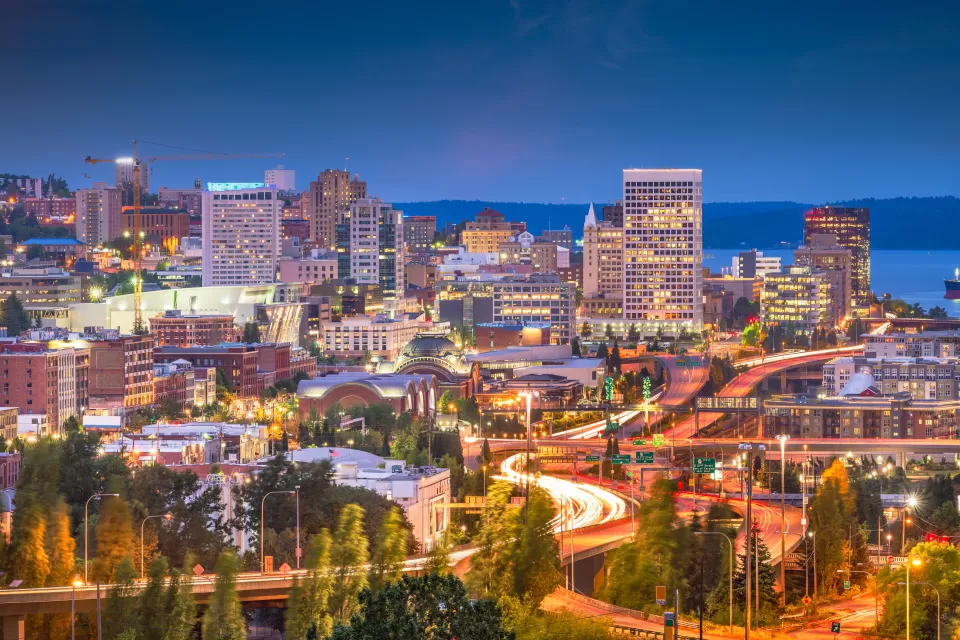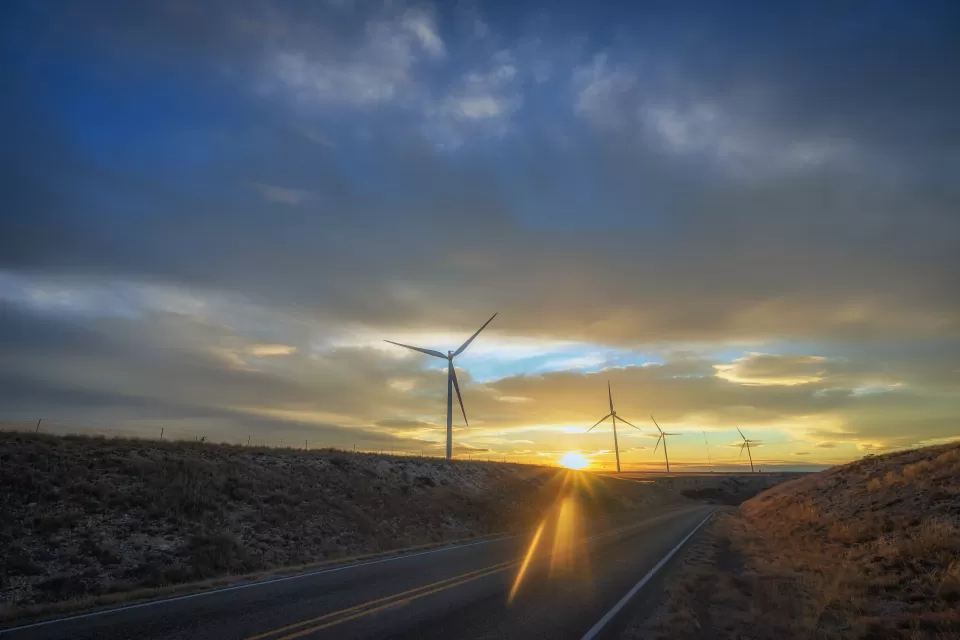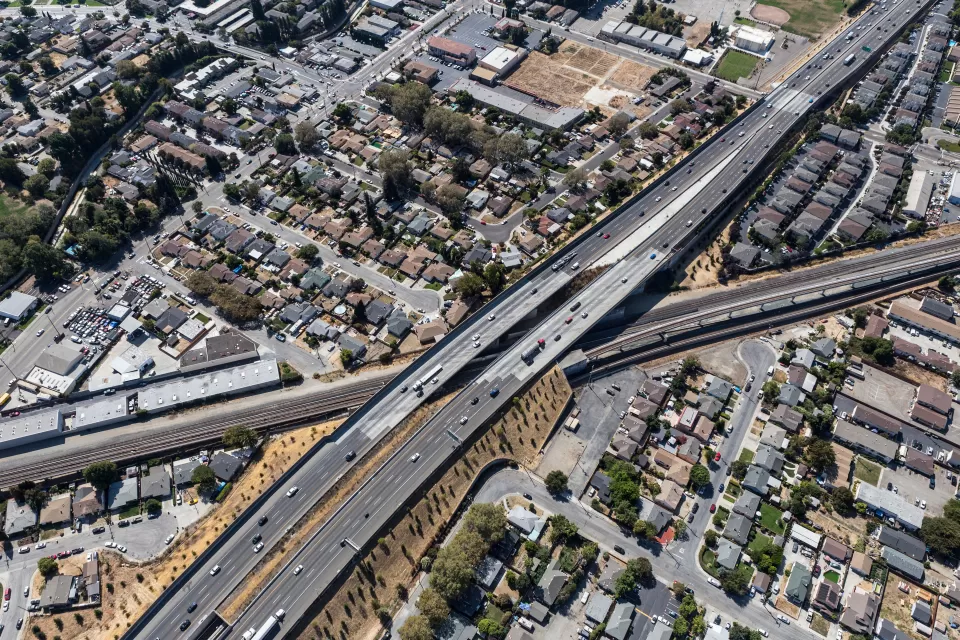 The Limitations of 'Reconnecting Communities'
The Biden administration has pledged to correct the damage imposed on communities by highways and infrastructure, but many projects are only committing to minor improvements, not transformative changes.
This six-course series explores essential urban design concepts using open source software and equips planners with the tools they need to participate fully in the urban design process.
Learn the tools for implementing Universal Design in planning regulations.
View More