A new bill in the Oregon Legislature, technically called a "legislative concept," would set up a California-style cap-and-trade program, calling for steep greenhouse gas emission reductions by 2035 and 2050.
---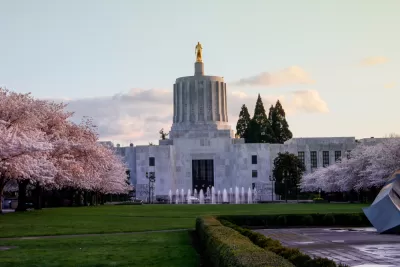 "The release of the so-called 'Clean Energy Jobs' bill has been keenly anticipated for weeks," reports Dirk VanderHart for Oregon Public Broadcasting (OPB) on Jan. 31. "After years of discussion, the state's top Democrats are making the bill's passage a priority this year as they enjoy supermajorities in both legislative chambers."
The bill, also known as the Oregon Climate Action Program, is listed as Legislative Concept (LC) 894. It calls for Oregon to adopt a "greenhouse gas cap and market-based compliance mechanism," similar to California's cap-and-trade program that auctioned its first carbon allowances in November 2012 and was renewed by the legislature in 2017 so as to play a crucial rule in achieving legislatively-required greenhouse gas (GHG) emissions reductions of 40 percent below 1990 levels by 2030.
LC 894 calls for attaining GHG reductions "of at least 45 percent below 1990 emissions levels by 2035; and at least 80 percent below 1990 emissions levels by 2050."
VanderHart explains the mechanics of cap and trade:
The policy is complicated, but the gist is relatively simple: The state will set a cap on greenhouse gas emissions beginning in 2021 and sell to the state's largest polluters — those with more than 25,000 tons of carbon-equivalent emissions a year — an "allowance" for each ton of pollution they emit.

How much polluters pay per ton would be decided at auction. Companies with more allowances than they can use would be able to trade them to others. Revenue from the pollution credits would be spent, ideally, helping Oregon adapt to climate change and further reduce emissions.
He notes specific provisions that apply to the state's utilities, such as Pacific Power and Portland General Electric, that would receive a significant break due to the passage of the Clean Electricity and Coal Transition Act, they "wouldn't have to purchase credits for each ton of pollution they emit until 2030. Instead, they'd be given allowances, a concept known as 'direct allocation.'"
Watch for the influence of the oil industry
Other industries would receive a similar but less generous break under the "emissions-intensive, trade-exposed" [pdf] provision. Also known as "energy-intensive trade-exposed industries, the exemption may have contributed to the defeat of the Washington state carbon fee initiative last year as it was exploited by the oil industry which didn't receive it.
"The biggest segment of Oregon's greenhouse gas emissions — 39 percent in 2016 — comes from transportation fuels," notes VanderHart. "But while automobile fuel figures to account for much of the money the state takes in under cap and trade, aviation, watercraft and train fuel wouldn't be subject to the program."
Supermajority threshold for legislative passage?
This was a huge issue in the California program, first in litigation after the bill passed, and then in the program's renewal.
"State Sen. Michael Dembrow, D-Portland, a chief architect of the new proposal, "acknowledged [Jan. 31] that there are legal questions around the bill," reports VanderHart.
For instance, some contend it's a revenue-raising measure, which would require three-fifths support in the House and Senate to pass. The Legislature's attorneys have said it is not a revenue-raising measure.
It could be worse – supermajority in California means two-thirds support.
Challenges ahead
Republicans and their allies, such as the Partnership for Oregon Communities, appear intent on delaying, if not defeating, the bill. Backing the bill is a coalition known as Renew Oregon. Gov. Kate Brown (D) issued a statement on Jan. 31 indicating her support:
"Climate change threatens our communities, our economy, and our way of life in Oregon," said Governor Kate Brown. "This is why I support a comprehensive market-based program to reduce our emissions and transition to a clean energy economy. 
Related in Planetizen
FULL STORY: Oregon Lawmakers Unveil Their Plan To Curb Carbon Emissions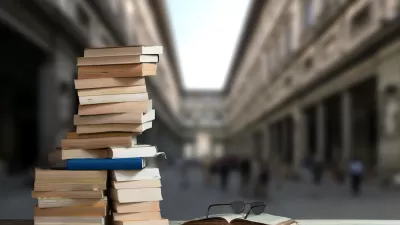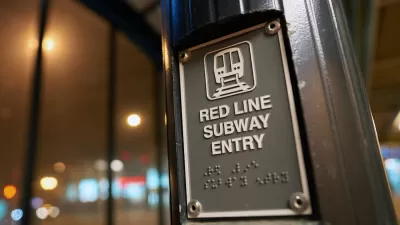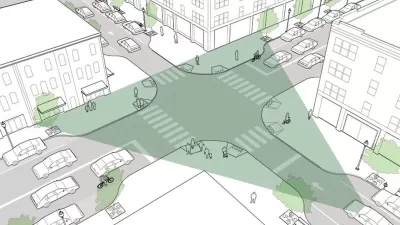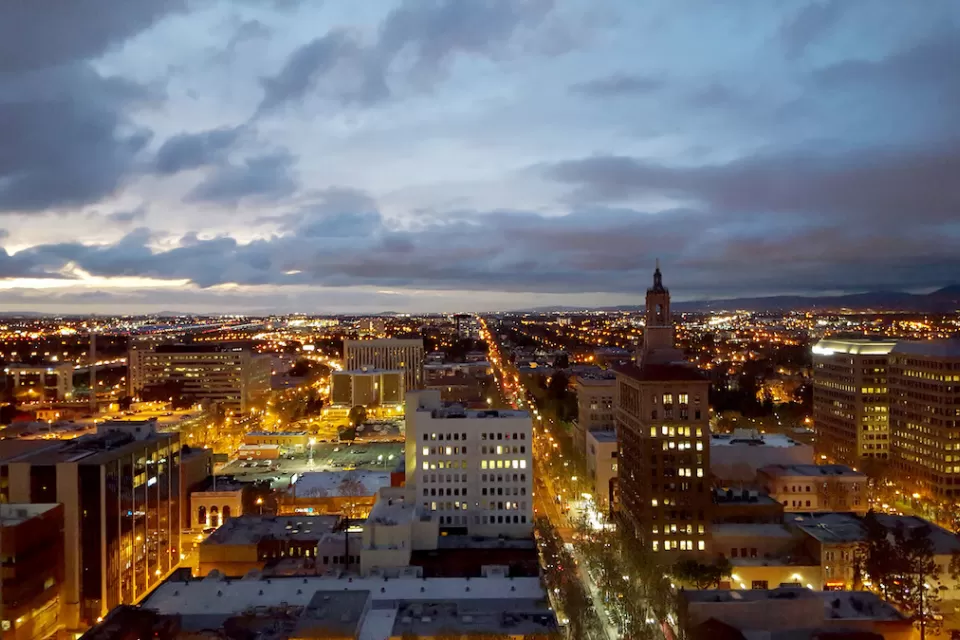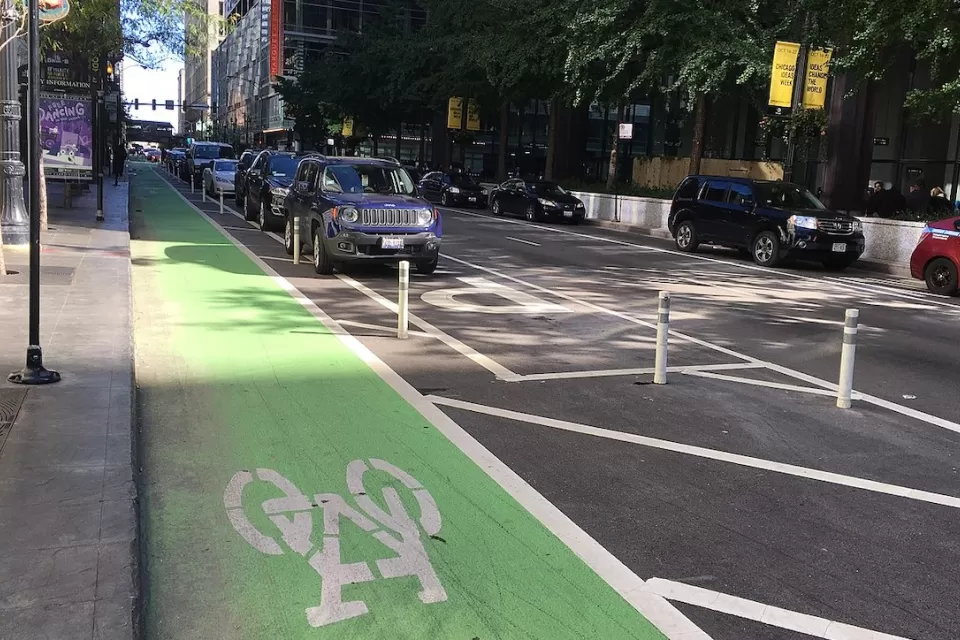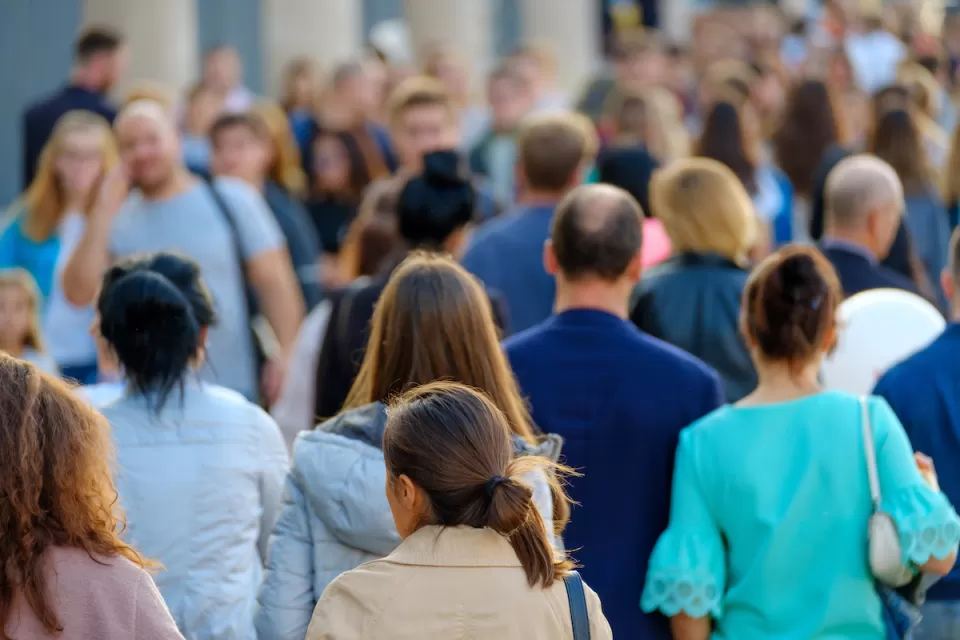 How Cities Can Avoid Perpetuating Segregation
Residents of big cities, known as the 'melting pots' of America, have fewer interactions with people outside their socioeconomic group than those in smaller communities, according to new research.
This six-course series explores essential urban design concepts using open source software and equips planners with the tools they need to participate fully in the urban design process.
Learn the tools for implementing Universal Design in planning regulations.
View More