SB 32, the bill that continues the Golden State's rigorous carbon-cutting agenda, had failed last year and looked like it would do the same this year. It cleared the Democrat-controlled state Assembly on Tuesday, receiving one, lone Republican vote.
---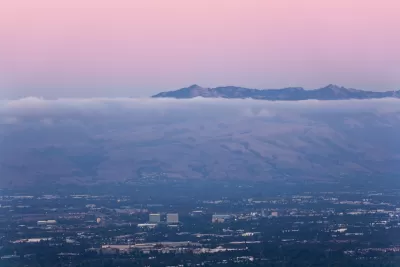 [Update: Both bills, SB 32 and AB 197, passed the legislature and have been sent to Gov. Jerry Brown for his signature, reports Chris Megerian for the Los Angeles Times at 4 p.m. on Wednesday.]
Gov. Jerry Brown released a statement on Aug. 23 on the passage in the Assembly of Senate Bill 32: California Global Warming Solutions Act of 2006: emissions limit.
"Yesterday, big oil bought a full-page ad in the capital city's newspaper of record to halt action on climate. Today, the Assembly Speaker, most Democrats and one brave Republican [Assemblywoman Catharine Baker -San Ramon], passed SB 32, rejecting the brazen deception of the oil lobby and their Trump-inspired allies who deny science and fight every reasonable effort to curb global warming..."
SB32, which passed the Senate in June 2015, "would require the state [Air Resources Board] to ensure that statewide greenhouse gas emissions are reduced to 40% below the 1990 level by 2030," states the text. [Emphasis added.]
"Establishing that target in statute will remove any uncertainty over the state's authority to extend its climate policies beyond the 2020 emissions-reduction target set by the Global Warming Solutions Act of 2006, or AB 32," according to the press release of the bill's principle author, Senator Fran Pavley [D-Agoura Hills]. In passing the bill, "the Assembly acted to codify the target spelled out in Gov. Jerry Brown's Executive Order B-30-15."
The bill returns to the Senate, where it is expected to pass by a more comfortable margin.
Not coincidentally, Pavley, as an assemblywoman, was the co-author of AB 32 in 2006 with Assembly Speaker Fabian Nunez (D-Los Angeles).
Earlier in the month it appeared that the bill, which failed to pass last year, would die as well "due to 'a powerful bloc of business-friendly Democrats' who are uneasy about its impact on businesses, particularly Big Oil, due to higher energy costs."
Nothing works like a call from the White House: Deputy assistant to the president, Jerry Abramson, phoned the aforementioned Democrats, including Assemblyman Ken Cooley, D-Rancho Cordova.
"He said our president views what California is doing as extremely important on the issue," Cooley told the Associated Press.
"He expressed that this was viewed as a very important debate and decision in California affecting the issue not just in this country but an issue of global importance."
Cooley and 15 other "moderate Democrats" voted for the bill's passage, reports Alison Noon for the AP.
SB 32 has one major significant hurdle: passage of AB 197. From Pavley's press release:
SB 32 is legally joined with a separate measure, AB 197 by Assemblyman Eduardo Garcia(D-Coachella), which establishes new accountability, transparency and equity standards that will guide the process for achieving those reductions. [See Garcia's press release on AB 197]

The two bills are linked so that neither can take effect unless the other is also enacted. Each measure will now return to the other legislative branch for final consideration.

AB 197 was approved by the Senate on Monday and now awaits final action in the Assembly. It directs the California Air Resources Board to prioritize regulations to protect disadvantaged communities by focusing on reducing direct emissions at stationary and mobile sources. 
"In a final attempt to kill SB32, the oil industry is now targeting AB197," reports Jessica Calefati of the Bay Area News Group.
"I look forward to signing this bill – and AB 197 – when they land on my desk," stated Gov. Brown.
With these bills, California's charting a clear path on climate beyond 2020 and we'll continue to work to shore up the cap-and-trade program, reduce super pollutants and direct more investment to disadvantaged communities."
However, passage of the two bills may not assure continuation of the cap-and-trade program beyond 2020. The controversial program is also the subject of litigation before a California Appeals Court.
The program's hazy future was reported earlier by David R. Baker for the San Francisco Chronicle (also posted here). The Aug. 16 quarterly auction continued a pattern of very low sales of carbon allowances. However, Pavley said, "Once SB32 is signed, it should help stabilize the cap-and-trade auction market," reported Calefati.
FULL STORY: Assembly Affirms California's Commitment To Clean Energy, Votes To Extend Target To Reduce Climate Pollution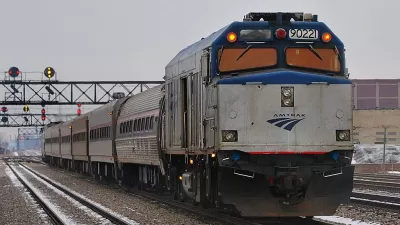 Amtrak Ramping Up Infrastructure Projects
Thanks to federal funding from the 2021 infrastructure act, the agency plans to triple its investment in infrastructure improvements and new routes in the next two years.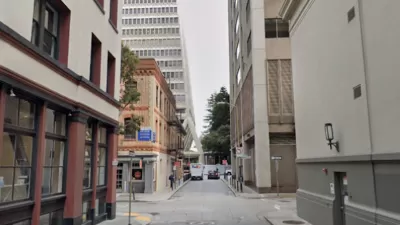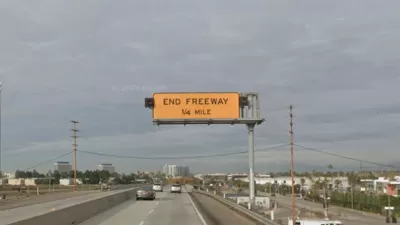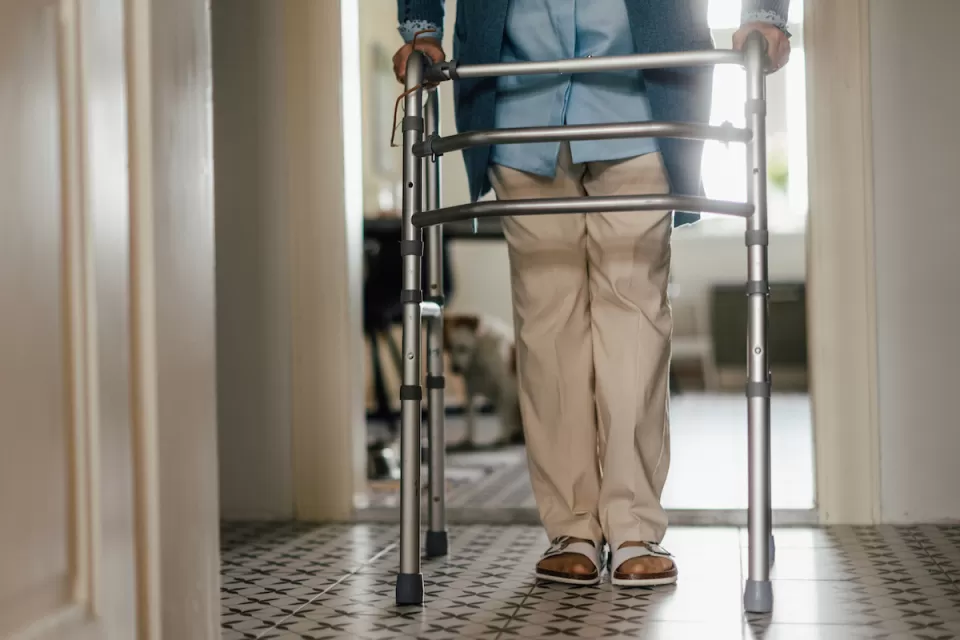 This six-course series explores essential urban design concepts using open source software and equips planners with the tools they need to participate fully in the urban design process.
Learn the tools for implementing Universal Design in planning regulations.
View More