Last month the Trump administration directed Energy Secretary Rick Perry to require grid operators to purchase power from aging coal and nuclear power plants, enabling them to keep operating as a matter of "national security." Regulators disagree.
---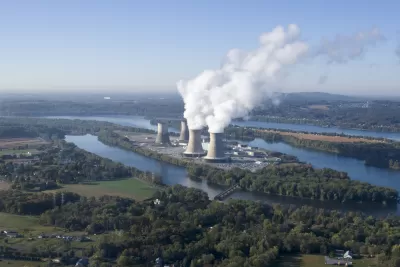 "The top regulators of the nation's power grid told Congress on Tuesday [June 12] that they see no immediate national security emergency to justify propping up coal and nuclear power plants with a government order, as the Trump administration is considering," reports John H. Cushman Jr. for InsideClimate News.
All five members of the Federal Energy Regulatory Commission, FERC, weighed in at a hearing of the Senate Energy and Natural Resources Committee on a debate that has been roiling the industry and its regulators for months. It was the first time in many years that the whole commission had appeared before the committee together.
As posted here June 4, the administration directed Energy Secretary Rick Perry to "use authority granted under a pair of federal laws to establish a 'strategic electric generation reserve' and compel grid operators to buy electricity from at-risk plants," notwithstanding the energy department's own analysis that shows the grid is more secure by relying on more, not fewer sources of electricity.
A related New York Times article on June 13 by Brad Plumer and Nadja Popovich has graphs showing the ascendancy of electricity generated from the burning of natural gas and wind and solar energy at the expense of coal.
In 2010, the United States had 580 coal-fired power plants. They provided 45 percent of the nation's electricity. By March 2018, the number of plants had fallen below 350 and coal's market share had dropped to 30 percent. [Natural gas market share is 32 percent].
"Even though [four of the five commissioners] were appointed by President Donald Trump, they seemed ambivalent or even hostile to his repeated attempts, along with Energy Secretary Rick Perry, to require grid operators to buy power from uneconomical coal and nuclear power plants," adds Cushman.
"FERC does not pick winners and losers in the market," said Commissioner Robert F. Powelson. "Instead we create an environment where the market can pick the winners and losers." He called it a "moral hazard" to do otherwise.

"We cannot try to stop the natural evolution of this industry by claiming that there is a national security emergency unless there is evidence that suggests that an emergency actually exists," added Commissioner Richard Glick.
Market forces create odd alliances
The American Petroleum Institute, whose members also produce natural gas, "has joined renewable energy advocates to strongly oppose the administration's efforts on behalf of coal and nuclear," notes Cushman.
The committee's chairman, Lisa Murkowski (R-Alaska), also was skeptical and expressed her priorities about the grid in a press release.
"In my view, FERC should be pointing the way on policy improvements that address grid vulnerabilities, while reaffirming our commitment to competition in wholesale power markets."
Ranking member Maria Cantwell (D-Washington) "applauded the Commission for rejecting the Trump administration's first attempt to bolster the economically struggling industry but also told Commissioners that the President's coal bailout threatens their independent authority," according to the Democratic news release on the hearing.
While the Trump's directive on the power grid was not warmly received at the hearing, it remains to be seen if Secretary Perry using his authority under the Federal Power Act and the Defense Production Act to subsidize aging coal and nuclear plants.
Cantwell suggested that the Trump directive stems from a March 2017 confidential memo by Trump-backer, Robert E. Murray, CEO of coal company Murray Energy, to Vice President Pence, asking for environmental rollbacks that would benefit the coal industry.
"The March 1 memo does not mention the grid, thoughphotographs of the cover page of the March 23 document to Mr. Perry obtained by In These Times shows its focus is "a plan for achieving reliable and low cost electricity," reported Lisa Friedman for The New York Times on Jan. 9, 2018.
Brad Plumer and Nadja Popovich of The Times pointed to the environmental impacts that the Trump directive would have on power generation. They note that the shift away from coal power "has lowered CO₂ emissions in America's power sector 27 percent below their 2005 levels."
The decline of nuclear power, the nation's largest source of carbon-free electricity, is more ominous for efforts to slow global warming. Experts have warned that if these reactors close, they will likely be replaced by natural gas in the near term and emissions will rise.
No decline in coal power on global level
Steve Goldstein of MarketWatch reports on June 13 on the release this month of BP's annual statistical review of world energy Last year, the "share of power plants fueled by coal is the same as it was 20 years ago, at 38%," he writes.
That's of course because of China, whose rapid expansion and dirtier power generation more than offset the U.S. switch to natural gas.

"I had no idea that so little progress had been made until I looked at these data," said Spencer Dale, BP's chief economist, who also held the same role at the Bank of England.
FULL STORY: There's No Power Grid Emergency Requiring a Coal Bailout, Regulators Say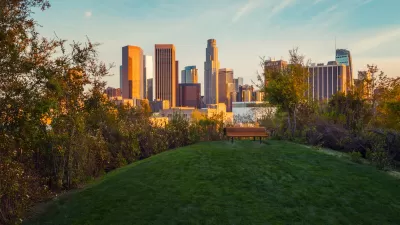 Downtown Los Angeles Park Wins National Award
Vista Hermosa Natural Park, designed by the landscape architecture firm Studio-MLA, has won the ASLA 2023 Landmark Award. Completed in 2008, Vista Hermosa was the first public park built in downtown L.A. in over 100 years.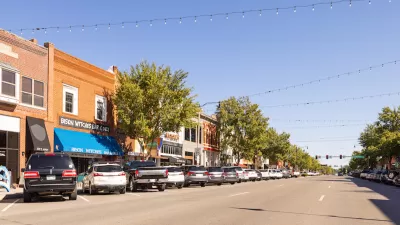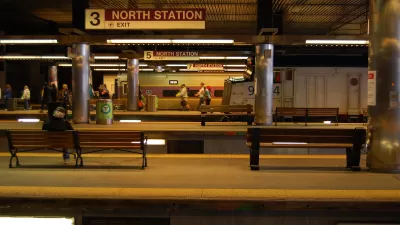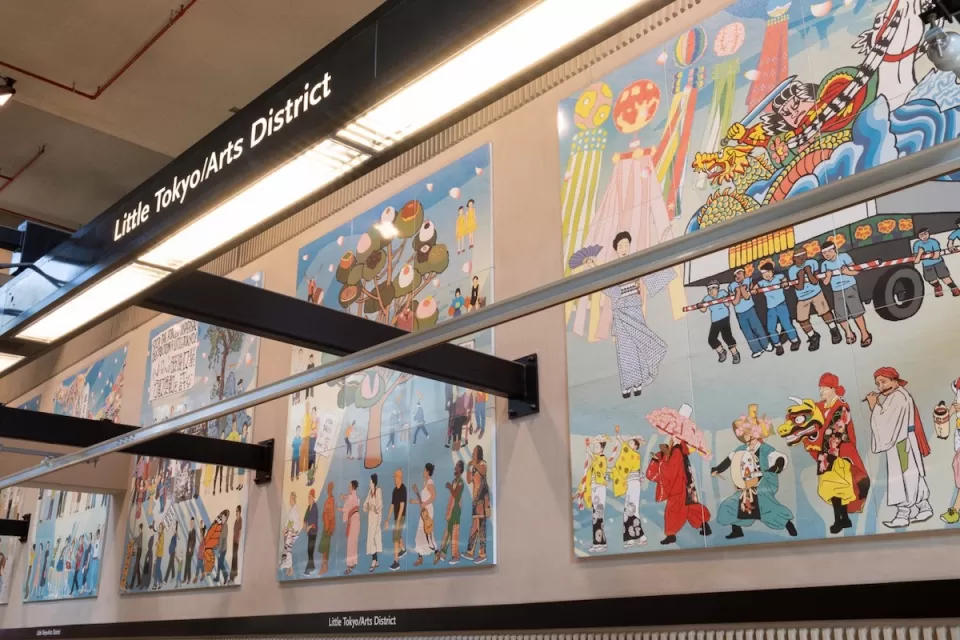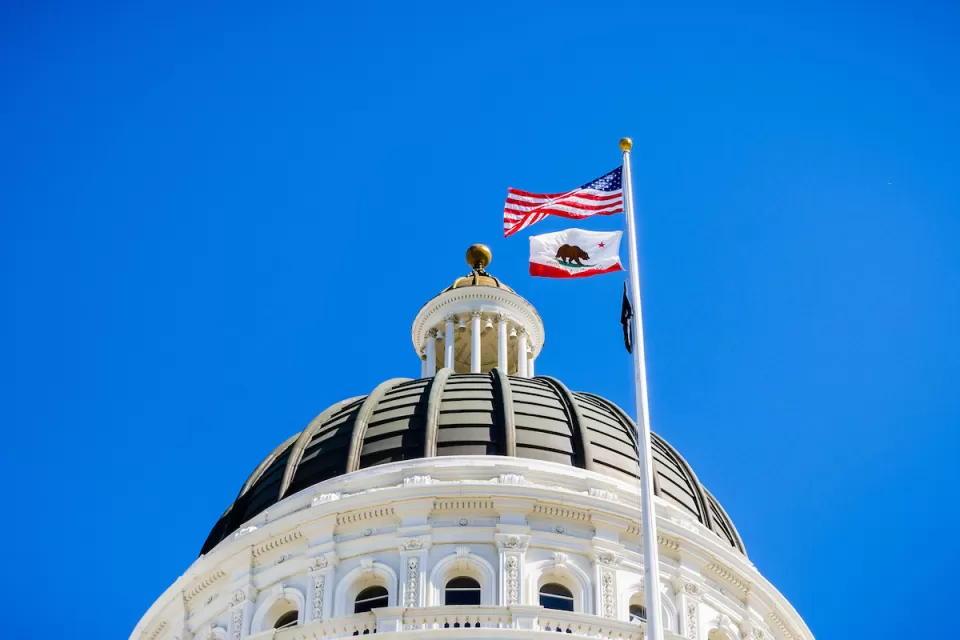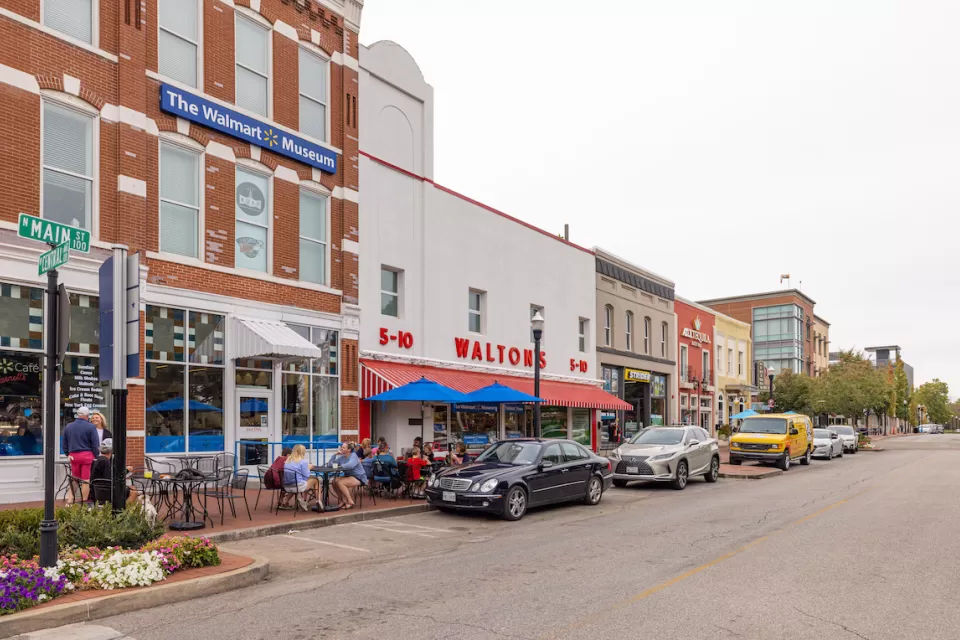 This six-course series explores essential urban design concepts using open source software and equips planners with the tools they need to participate fully in the urban design process.
Learn the tools for implementing Universal Design in planning regulations.
View More