Politicians are taking positions on a controversial California housing bill to densify by transit. Even after amendments were accepted on March 1 in response to concerns about displacement and demolitions, the mayor of Los Angeles remains opposed.
---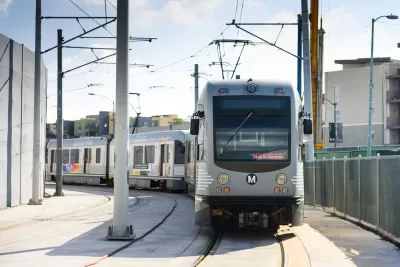 "Los Angeles Mayor Eric Garcetti is catching heat this week for making comments that expose his continued embrace of unproductive, NIMBY-fueled, anti-housing rhetoric," writes Antonio Pacheco, the West Editor for The Architect's Newspaper, on March 2.
At issue is a reversal in Garcetti's support for a controversial state housing reform bill known as SB-827, a measure that would lift arbitrary restrictions on building heights and abolish costly minimum parking requirements for development sites located up to ½ of a mile from rapid transit stops across the state.
Casey Tolan ofThe Mercury News reported Feb. 24 that Garcetti stated in an interview with the Bay Area News Group at the state Democratic Party convention in San Diego that he would "back the bill, SB 827, as long as it included provisions to make sure that existing rent-stabilized housing isn't demolished in a rush of new construction."
As Planetizen posted Monday, a series of amendments were proposed by the primary author, Sen. Scott Wiener (D-San Francisco), that respond to those concerns and others: 
The first amendment addresses one of the most commonly cited concerns about demolition. The new amendment "explicitly defers to and preserves local demolition controls and limitations, meaning that if a local community restricts or bans demolitions, SB 827 will not change that local determination."
The second amendment offered additional protections for rent-controlled housing. A total of ten amendments [pdf] were added to the bill on March 1.
Is Garcetti's flip more political than policy driven?
"Opposition is most fierce in Los Angeles, where fears run high that hard-fought economic protections for working class neighborhoods could be wiped away by the bill," adds Pacheco.
A coalition of 37 community groups called Alliance for Community Transit-Los Angeles (ACT-LA) stated its opposition [pdf] to the measure in a [letter [dated Feb. 12], saying, "The antidote to segregationist low-density zoning imposed upon and against communities of color is not an 'open the floodgates' approach."

While it is yet to be known if [the aforementioned] amendments will assuage displacement fears within the state's economically-vulnerable communities, the changes seem to be immaterial to Garcetti.
Displacement does not appear to be Garcetti's primary concern, as Dennis Lynch reported for The Real Deal on March 1.
Mayoral spokesman Alex Comisar called the bill "too blunt for single-family home areas." Comisar's comments suggest the mayor also has concerns about preserving the character of single-family neighborhoods near transit.
Garcetti himself questioned the need for, or wisdom of, densifying by areas served by frequent transit, adds Pacheco.
Garcetti explained at a luncheon on [Feb. 28] that dense housing in single-family neighborhoods would look out of place and that "we have plenty of space and land" to continue suburban-style development. As reported by the Los Angeles Times, Garcetti said, "Can you imagine, three blocks in, in a single-family neighborhood, you could go 10 stories automatically. It wouldn't look right."
Support in Northern California
"San Jose Mayor Sam Liccardo is hopeful [SB 827] will compel environmentally-friendly growth in suburbs — which he didn't name — that he says have benefited from billions of dollars in public transit investments without approving the housing to make those services sustainable," report Katy Murphy and Erin Baldassari for The Mercury News on March 5.
And in an interview last month, Oakland Mayor Libby Schaaf said she would likely get behind the proposal if it addressed her concerns about displacing current tenants.
Murphy and Baldassari report that even Berkeley Mayor Jesse Arreguin, who initially condemned the bill, calling it "a declaration of war against our neighborhoods," has changed his position to neutral after reading Wiener's amendments.
So why has Garcetti gone the opposite route, changing from support to opposition? Pacheco reports that  Mark Vallianatos of Abundant Housing LA was stumped.
"I don't know why [Garcetti] decided to move the goalposts and insist that SB-827 not change single-family only zoning, even after his concerns about rent-stabilized apartments had been largely addressed by amendments," said Vallianatos. 
FULL STORY: L.A. mayor flips on housing bill, says dense housing "doesn't look right"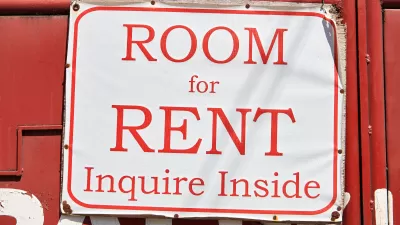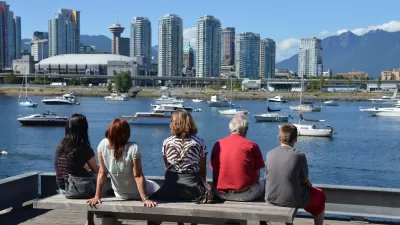 Ten Signs of a Resurgent Downtown
In GeekWire, Chuck Wolfe continues his exploration of a holistic and practical approach to post-pandemic urban center recovery, anchored in local context and community-driven initiatives that promote livability, safety, and sustainability.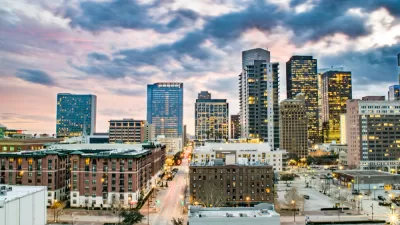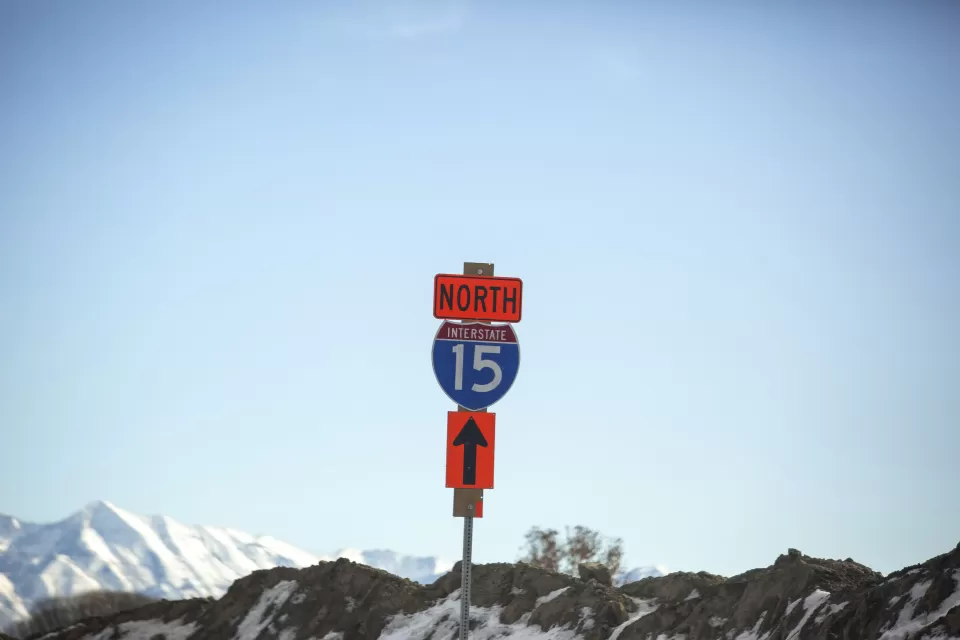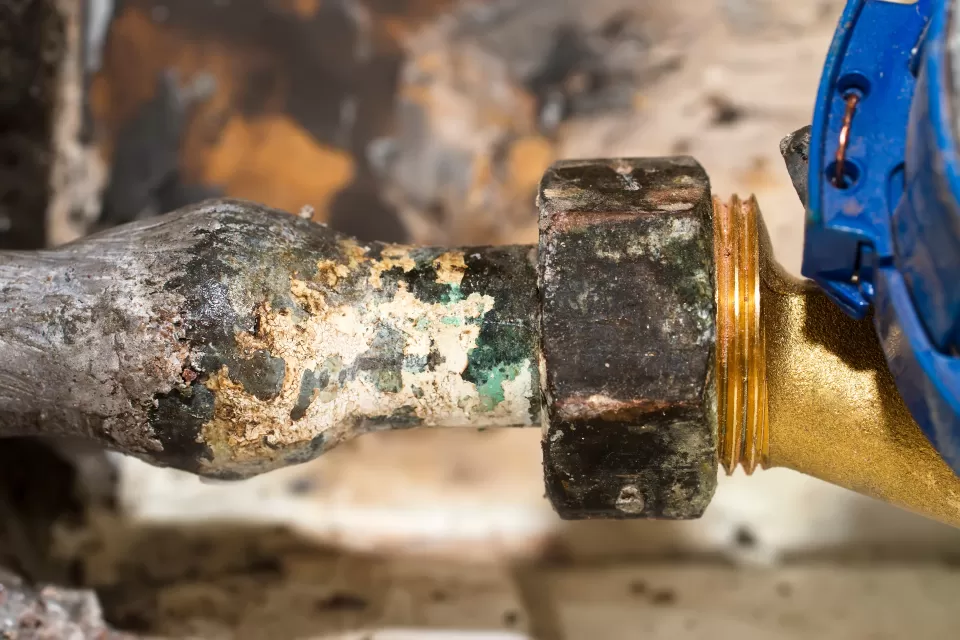 An Equity Approach to Lead Pipe Replacement
A former Chicago health commissioner calls on governments to prioritize the most marginalized and historically disinvested communities when distributing funding to replace lead pipes, which have taken the highest toll on the health of disadvantaged c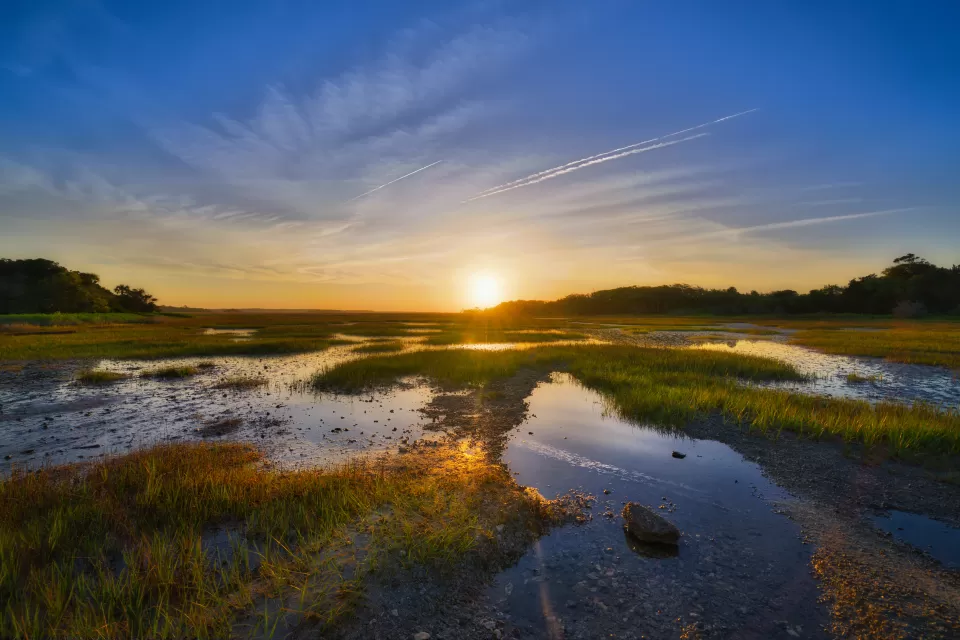 This six-course series explores essential urban design concepts using open source software and equips planners with the tools they need to participate fully in the urban design process.
Learn the tools for implementing Universal Design in planning regulations.
View More