The U.S. Surgeon General is sounding the alarm about the health effects of isolation. Planners have a role to play in rebuilding our "social infrastructure."
---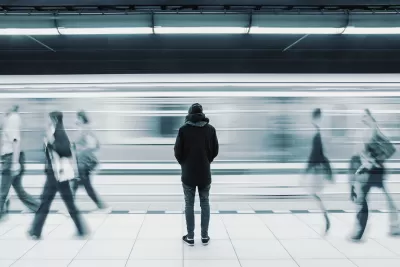 Surgeon General Dr. Vivek Murthy recently released an advisory addressing an "epidemic of loneliness and isolation" in the United States.
For reasons that are a little bit unclear—declining religiosity, the rise of social media, maybe—for a long time now, Americans have been reporting more time spent alone, smaller social networks, and fewer people they can confide in. Isolation is not a trivial thing, but a serious threat to survival, coming with increased stress, insomnia, suicide risk, and hypertension, the Surgeon General warns.
The report describes loneliness and disconnection as a national health concern comparable to obesity, diabetes, and smoking. People in poor health or with disabilities, LGBTQ people, and single parents are particularly susceptible, as are young people (who seem to be uniquely struggling right now).
Unfortunately, all these factors were worsened by the pandemic. There are probably few Americans who weren't affected by loneliness at some point during this period.
I consider myself luckier than most, in this respect, just because I'm married and have two children, so I have four people in my household. Even so, because so many activities for children were canceled as a result of the pandemic—and for so long—there were definitely periods during the pandemic that challenged my mental health. The closures and restrictions went beyond the initial lockdown phase and linger a little bit to this day. Not all the activities we used to take advantage of necessarily bounced back in quite the same way. (I don't think it's a coincidence either that gun deaths skyrocketed during a time when nearly all positive activities for children and teens were shut down in Cleveland.)
I don't think I realized, until these things were taken away, how much I depended on them: little community groups and institutions like children's theaters and neighborhood Easter egg hunts and park meetups. But now I'm hyper-attuned.
This is what the Surgeon General refers to in his report as "the social infrastructure of the community" and what he says we need to strengthen and rebuild.
I was always the kind of person—I think this is maybe a common attitude in this field—that wasn't really that interested in that type of community-level work. I'm embarrassed by it now, but I considered policy and, potentially, changes to the built environment somehow more important, more lasting.
To his credit, Murthy does mention many things that fall directly under the realm of planning that can help resolve this problem. "Outdoor space" and "transportation" are two items listed that influence social connectedness. And it's easy to think of examples of the kinds of places where ideally we could all gather. Parks and plazas, the kind of things planners really love, offer opportunities, ideally anyway, for rebuilding social trust and connection, creating places where different people can mingle in a low-charged environment.
A lot of community spaces require relatively small investments: Skate parks. Senior centers. Playgrounds. Schools. Schools are big. Not just classrooms, but all the spillover activities they provide for the community, from dances to basketball games. A lot of really humble paid and unpaid work goes into making these places and events that give our lives structure, meaning, joy, and connection.
One of Murthy's prescriptions is to "design the built environment to promote social connection." Many of our efforts in the planning profession already facilitate what he's trying to get at here, which is basically community. School streets, for example, where certain streets are closed during morning and afternoon school drop-off and pick-up times can give parents a chance to socialize, helping build stronger social ties. Discussions led by the group Make Space for Girls have focused on how to design public spaces for teenage girls.
But it doesn't seem like rebuilding social trust and connection, creating places where people who are different can mingle, has become a stated, field-wide priority in response to the challenges of pandemic recovery. Maybe I'm off-base, but it doesn't really seem like the field has a cohesive vision for pandemic recovery.
In fact, many of our public spaces, like transit systems and downtowns, have suffered a lot as a result of the pandemic, but bigger social issues like the lack of resources devoted to helping people struggling with serious mental health issues and addiction or homelessness have also become more severe. These are really challenging issues. Some of our public forums for dialogue, like Twitter, have become so polarized and in some cases so driven by extremes, it makes finding common ground, listening to other people's viewpoints, and other necessary steps to resolving tough problems difficult.
Murthy talks about the effects of social media in his report. And one thing he calls on people to do is "cultivate values of kindness, respect and service and commitment to one another." It seems like such an obvious thing, but it was a reminder for me to recommit myself to that and how little interpersonal interactions and treating people with respect has ripple effects and is a political act. A lot of people really are fragile right now, and it's important to remember to give them grace.
I think it would be interesting if there were a more robust federal commitment to this idea. What if—it's hard to imagine—the federal government came through with some financial support? For example, what if we hosted a "Summer of Fun" and had a little pot of money to plan fun community events with performers and entertainment? Would that help us heal? I think it would be worth trying, but it's hard to imagine making that kind of commitment given the national mood.
I have to admit: I don't know if I'm alone here, but I have found this period following the pandemic sad and difficult in some ways (even though I looked forward to it so much in the darkest days of the pandemic). We're dealing with some of the fallout of the last few years, including the rise in anti-social behavior on roads which is driving up traffic deaths. In the past, I thought of traffic safety as strictly a design issue, perhaps, but it's clear that our social and emotional health are also big contributors. We can't always neatly separate all these concerns the way we like to as professionals in certain fields. The situation is always evolving and complex.
These challenges are overwhelming. But I was encouraged a little by Murthy's hopeful vision. He urges people to get involved in their communities through volunteering and trying to do the humble community work of building healthy peer-to-peer, neighbor-to-neighbor social ties. Those of us who work in the planning field are fortunate to be adjacent to people doing that important community work and can find ways to contribute and help build a healthier "social infrastructure of community."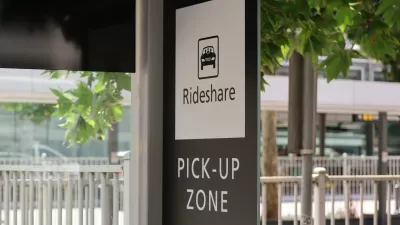 The Slow Death of Ride Sharing
From the beginning, TNCs like Lyft and Uber touted shared rides as their key product. Now, Lyft is ending the practice.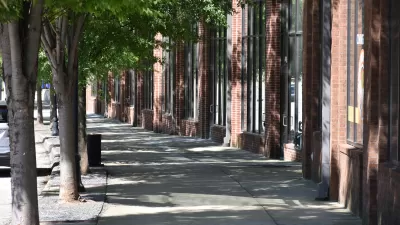 Cool Walkability Planning
Shadeways (covered sidewalks) and pedways (enclosed, climate controlled walkways) can provide comfortable walkability in hot climates. The Cool Walkshed Index can help plan these facilities.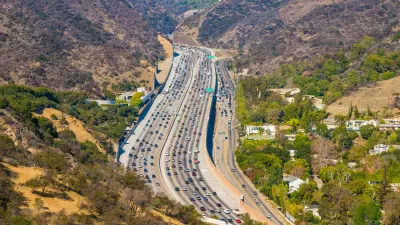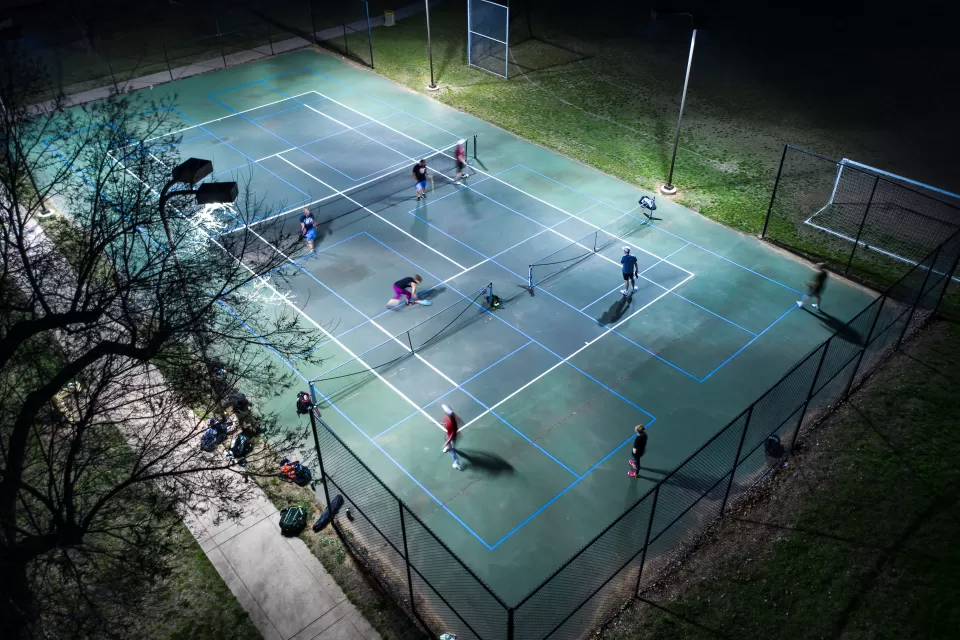 Addressing the Noise Impacts of Pickleball
Pickleball may be America's fastest growing sport, but it is not universally loved because of the noise it causes. Learn one expert's ideas for mitigating the noise impacts.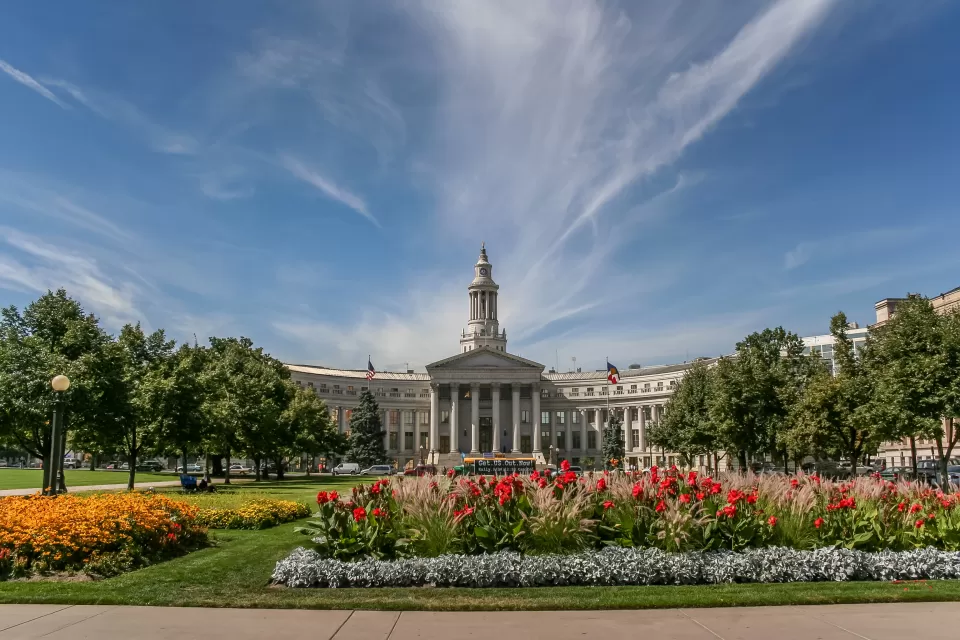 Denver Makes ADU Rules More Flexible
The city hopes adjusting its regulations for accessory dwelling units will make the process more affordable for residents and help ease the city's housing crunch.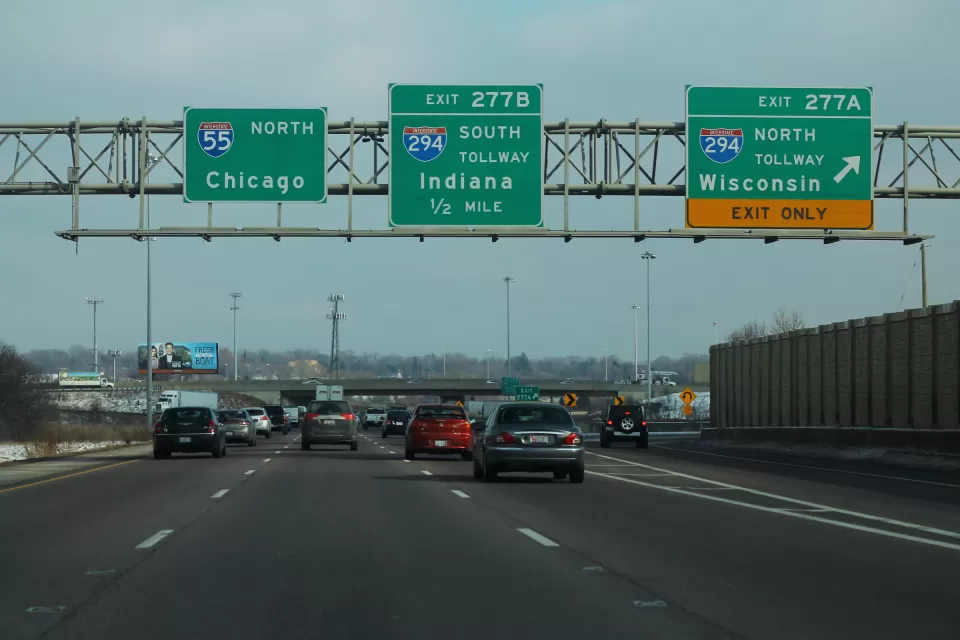 This six-course series explores essential urban design concepts using open source software and equips planners with the tools they need to participate fully in the urban design process.
Learn the tools for implementing Universal Design in planning regulations.
View More