Transportation planners are on to something big and, for the most part, they are keeping it to themselves. The future is a relatively small fleet of shared, electric, self driving vehicles, and it's coming fast. Are we ready?
---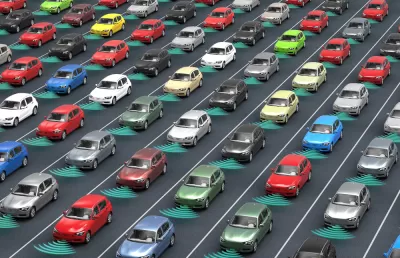 We may be entering the golden hour for transportation planners. According to a new report, "95% of U.S. car miles will be traveled in self-driving, electric, shared vehicles by 2030." Take a moment to let that sink in. We're hurtling into uncharted territory and the ripple effects of this disruption will be felt in nearly every sector of the economy and society. Are we even close to being ready?
According to the report produced by RethinkX, an independent research group, this historic revolution in transportation will end over 100 years of individual vehicle ownership and reshape the world's energy economy in the process. Planners love future scenarios and what struck me was how much this story sounded like an audacious description of a fantastic future scenario—a kind of unrealistic but fascinating "what if?" But this isn't unrealistic—it's inevitable. It's a transformation that is already occurring, and will come about far faster than many think, fueled by economics.  
I attend most of the major U.S. transportation planning conferences every year, and the trend is clear. Conference sessions on the topic of autonomous vehicles are standing room only. Clearly it's top of mind for many planners. The problem with these discussions is that it's transportation planners talking amongst themselves, miles from the nearest economist, lawyer, or energy expert.
Even in the field of transportation planning the dialog is too often limited to private functions. My work with MetroQuest gives me a front row seat to the range of topics begin discussed with the public to inform long range transportation plans across the country. Given the magnitude and impact of this transformation one would expect the topic of autonomous vehicles to be front and center. After all, these plans purport to look a decade or more into the future. Think again. Too often it's not even mentioned or is little more than a minor footnote. Agencies seem shy on the topic, afraid they might alarm people.
What's the big deal? Let's hone in on the words, "self-driving, electric shared vehicles."
Self-driving…
For most people, this is still science fiction. Most of us have never seen a car driving itself yet in just ten years they will be the norm. This transformation will likely occur in freight first with the rest of the transportation sector close behind. Closed door discussions about this transformation have ranged from the legal issues around accidents to the awkward transition phase when human-operated and autonomous vehicles will share the road to the details of the algorithm within each vehicle that must make life or death decisions in the blink of an eye.
Electric…
The report acknowledges that, "for the oil industry, the widespread shift away from individual gas-powered vehicles and toward electric, shared autonomous vehicles will be catastrophic." They go on to predict that global oil production will peak in 2020 and drop rapidly thereafter. This is not something being discussed much among transportation planners but arguably it deserves an even more prominent forum, especially in countries whose economies are dependent on high-cost oil.
The significance of this transformation cannot be overstated. Depending on how the electricity to charge up the new fleet is generated, it could be very good news for those interested in reducing global carbon emissions and improving local air quality. Given the amount of money involved and with powerful companies in both the winning and losing columns, the word "disruption" might be understating what lies ahead.
To meet the new demand, despite the dialog at conferences, clearly it goes way beyond charging stations. Are U.S. electricity supply networks ready to charge up a fleet of 44 million passenger vehicles on top of the entire fleet of freight vehicles every day?
Shared Vehicles
Uber, Lyft, and other car sharing companies are just the beginning. The tipping point will occur when private vehicle ownership is deemed unnecessarily by the majority. According to the report this tipping point will occur soon. Because each shared vehicle will satisfy the travel demands of multiple people each day, the total number of vehicles needed is projected to drop dramatically. The report highlights that, "as demand for new vehicles plummets, 70 percent fewer passenger cars and trucks will be manufactured each year. This could result in total disruption of the car value chain, with car dealers, maintenance and insurance companies suffering almost complete destruction." Beyond the many changes to the economy, social disruption associated with dramatically reduced automobile ownership is another area that is arguably far-reaching and difficult to predict.
The central message of the report is that the major driving force behind these changes will be economic. While many are talking about this transformation, this report paints a credible economic argument that it will be far faster than many are predicting. The authors argue that the transformation will dramatically reduce household transportation costs. As early as 2021, just over three years from now, traveling by a shared vehicle will be four to 10 times cheaper than buying a new car. Even if your vehicle is paid off, it will be two to four times cheaper to summon a shared vehicle.
The new system will also provide, "universal, affordable point-to-point transportation to those left behind by the current private and public transport system, including the disabled, the young, the elderly, populations living on fixed incomes or highly variable (gig economy) incomes, and the poor."
Hopefully this report acts as a wake-up call. Clearly it's time to elevate the dialog from the ballrooms and hallways at transportation planning conferences to a forum that allows real multi-disciplinary and public discussions to occur. Many may quibble with the bold numbers and dates put forward in the report, but few can deny the significance of this transformation. Planners love scenarios and this is a topic that could, and arguably should, draw in participants across nearly every sector. Therein lies the opportunity. Transportation planners have a head-start and could be at the center of this critical conversation. If they can create a forum for this dialog, this may turn out to be the golden hour for transportation planning. 
---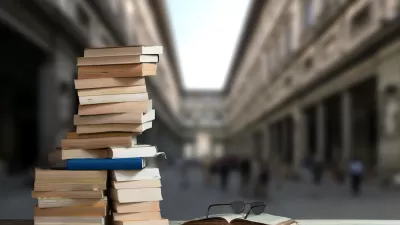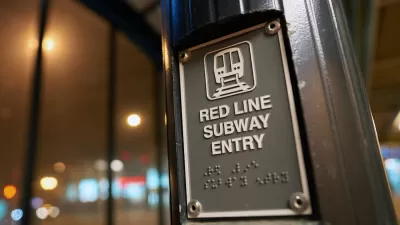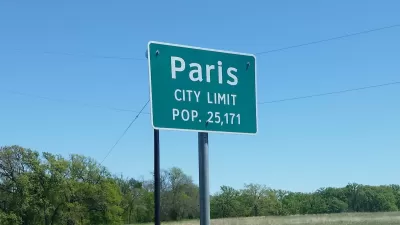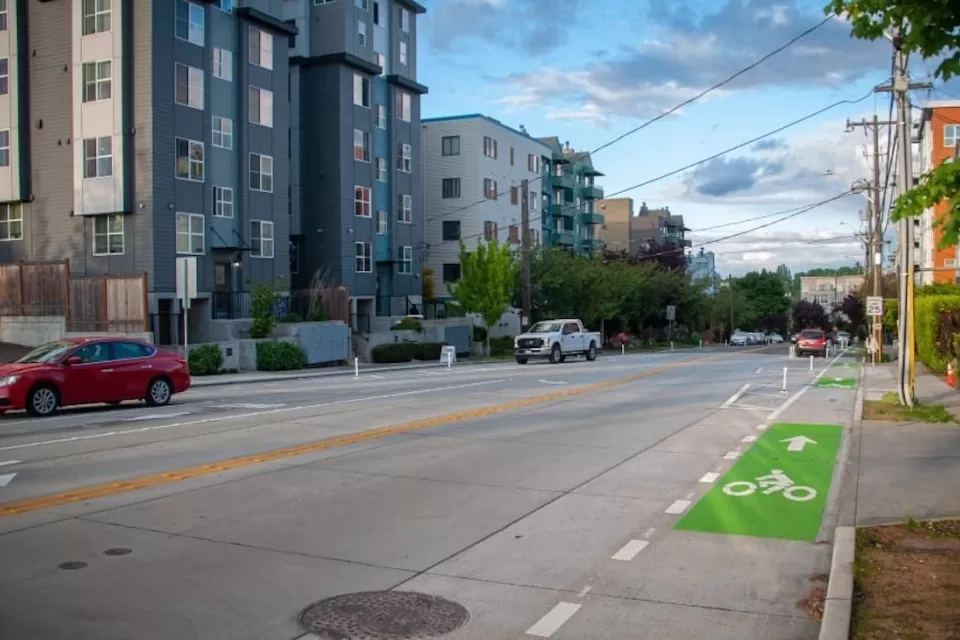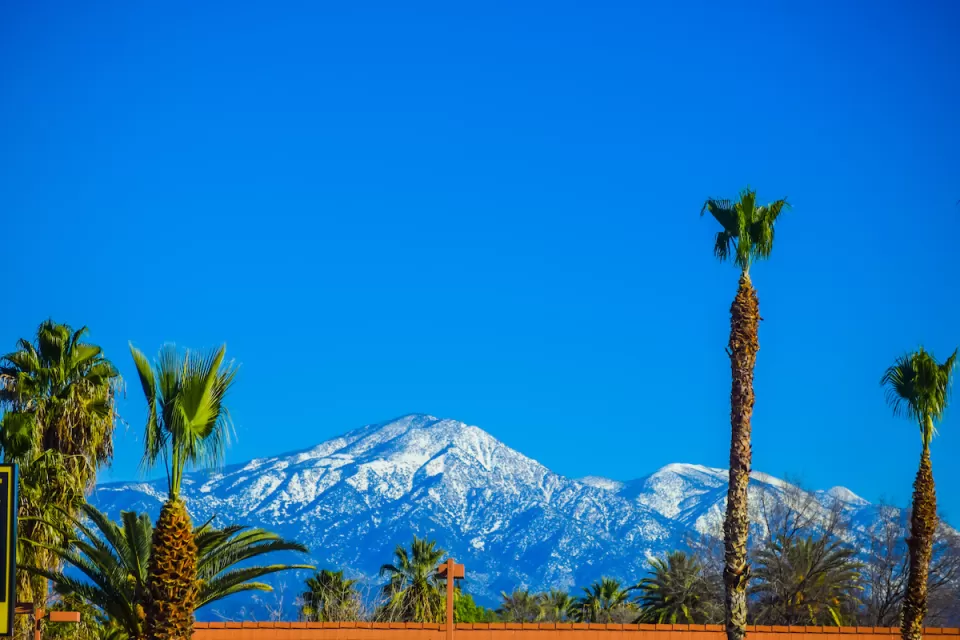 Winter Fun at Los Angeles County Parks
L.A. County is offering a winter edition of its popular and award-winning Parks After Dark program, providing opportunities for residents to come together and have fun in safe and welcoming spaces.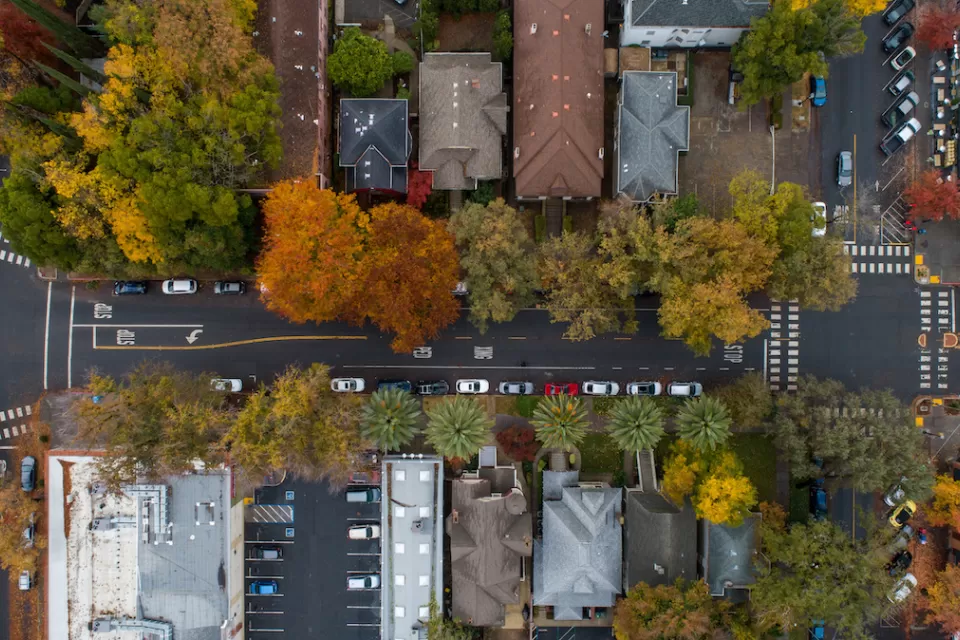 This six-course series explores essential urban design concepts using open source software and equips planners with the tools they need to participate fully in the urban design process.
Learn the tools for implementing Universal Design in planning regulations.
View More