College campuses serve as ideal models for cities, with their integrated infrastructure, vibrant communities, sustainability initiatives, and innovation hubs inspiring urban planning and development for a brighter future.
---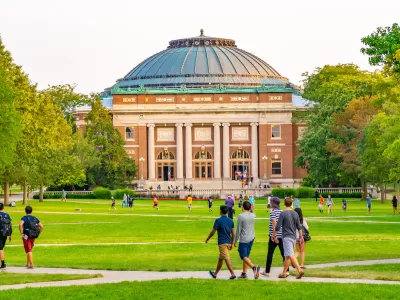 Towns and cities were historically designed to cater to those who walked. This all changed with the invention of the automobile. Now cities and even homes are built to accommodate cars. However, another change may be in order as lifestyles continue to evolve. Urban planners should take inspiration from college campuses to encourage more sustainable transportation and improve residents' quality of life. Here's why they make ideal models for cities.
The design model of college campuses
Educational institutions such as college campuses are designed with students in mind. Everything is within walking distance so they can go to work, classes, shops, and restaurants while remaining near their homes. They can do all this without a vehicle. Even those who do not live on campus rarely need one. In most cases, a bicycle works perfectly. It is more than enough for them to go to class, work, and stores.
This works so well because campuses are built on a human scale. They are constructed to accommodate students' needs. Many university students don't have a car because they don't need one. 
This design offers numerous benefits and encourages people to interact with one another. This is one reason university life is so great despite some of the hurdles students face, such as financial burdens and academic struggles. 
It also makes everything more accessible. For example, multiple amenities are spread throughout campus, including dining halls, green spaces, gyms, and libraries. Various features of college campuses are built with students who require accessibility features in mind, such as students with disabilities or learning differences. Building cities with a mindset of accessibility allows for these same features to be available beyond the campus.
Thanks to this human-scale design, everything is so close by that wherever students need to go, they can walk. This layout also creates and encourages using bike lanes, public transit, carpooling and designated walkways. 
All this combined makes a vehicle less needed and even impractical at times. Colleges also want their students to use sustainable transportation and often incentivize them to do so with free access to local public transit, which helps them decrease their carbon footprint. 
Taking inspiration from universities and college campuses
College campuses are still a bit different from cities. While students rarely need a vehicle, the same does not hold true for many adults. Cars play an essential role in American society and will continue to do so. However, climate change and global warming are pressing issues facing humans. The reliance on vehicles means more greenhouse gas emissions get pumped into the environment.
That's why some change is necessary. These moves don't need to be drastic, such as removing cars entirely, but enough to make people less reliant on them. This is where college campuses can help inspire urban planners build cities more on a human scale. This will make it easier to get around and make cars less of a necessity. In addition, this design also brings several economic benefits, among many other advantages.
Cities built like campuses can attract more people, providing local businesses with more economic opportunities, improving tourism, and enhancing the quality of life. Here are the characteristics of a city or town built on a human scale:
Safe and accessible ways for people to get around on foot or bicycle
Several amenities, such as gyms, libraries and restaurants, near people's homes
Bustling local economies
Easily accessible public transportation
Open public spaces
Building cities for improved accessibility
Universities and other educational institutions make the lives of their students easier by placing amenities close to student housing so they can travel on foot or by bicycle to reach their destinations. This design encourages human interaction and improves quality of life.
The same can be done for cities and towns. Urban planners can look to college campuses for inspiration, borrow the features that enable this lifestyle, and incorporate them into city design. Such a holistic approach will make it preferable to travel on foot, make sustainable transport more accessible, and create thriving local economies.
---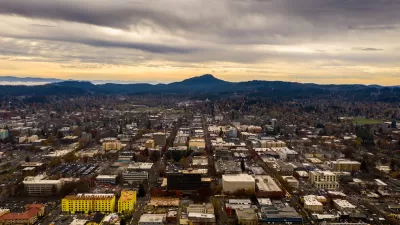 Eugene Ends Parking Minimums
In a move that complies with a state law aimed at reducing transportation emissions, Eugene amended its parking rules to eliminate minimum requirements and set maximum parking lot sizes.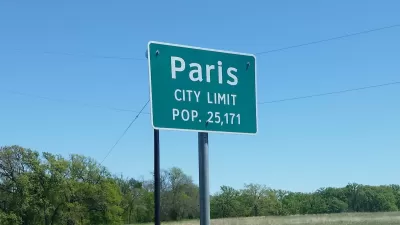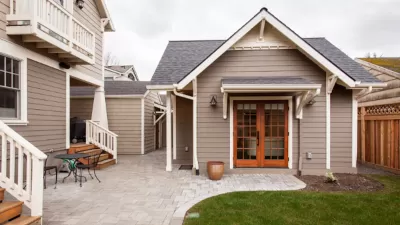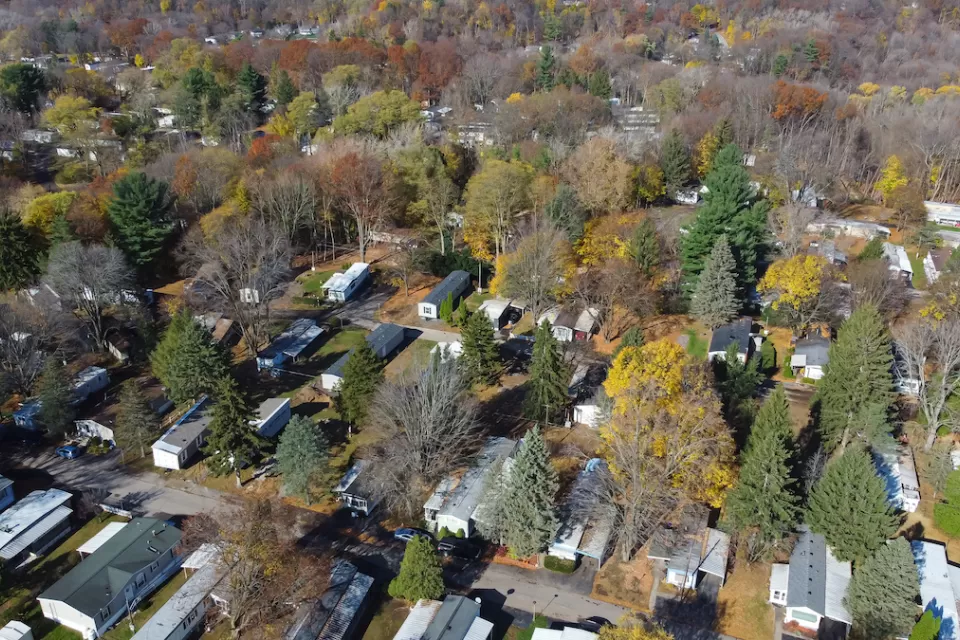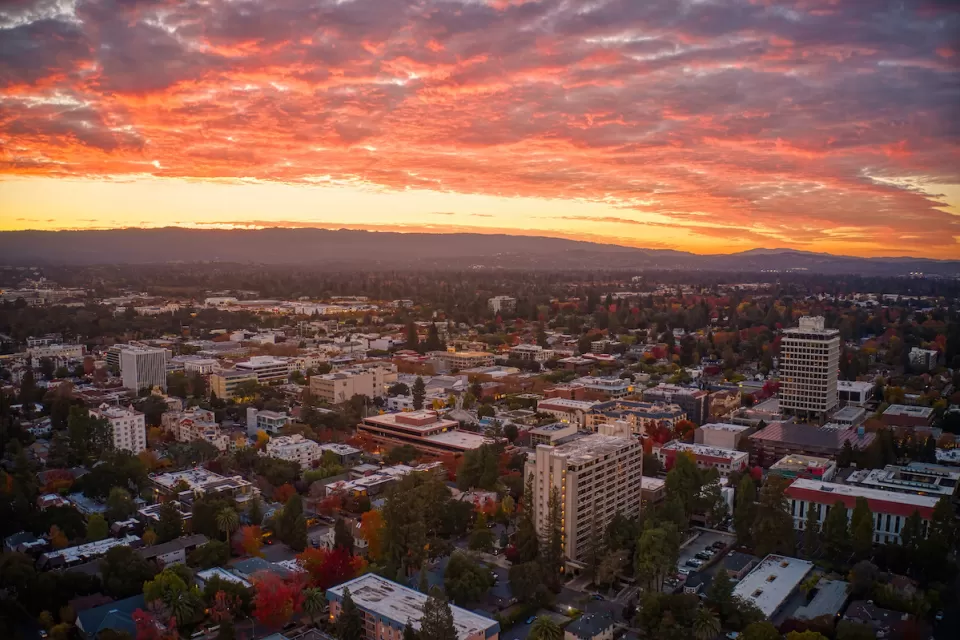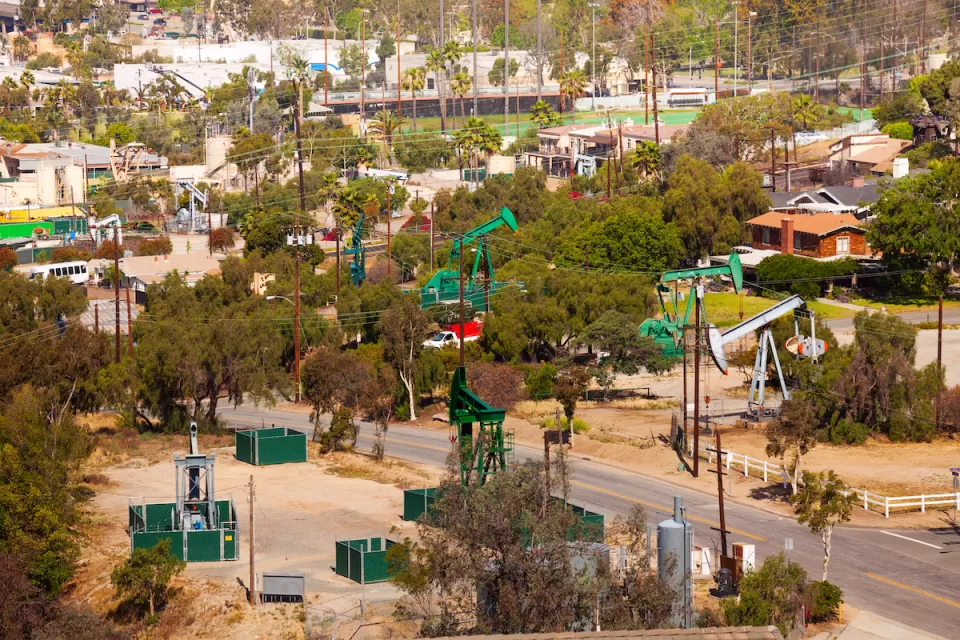 This six-course series explores essential urban design concepts using open source software and equips planners with the tools they need to participate fully in the urban design process.
Learn the tools for implementing Universal Design in planning regulations.
View More