Had it not been for the political compromise that enabled it to be placed on the ballot, voters would have narrowly passed a county transportation sales tax measure. In neighboring Palm Beach County, a straight-forward sales tax measure passed.
---
A harsh lesson was hopefully learned by elected officials in Florida's second most populous county. In insisting on an all-or-nothing, two half-cent sales tax ballot measures, one for county transportation, the other for city infrastructure, they prevented the former from narrowly passing.
"The county measure passed 51 percent to 49 percent, but the city measure failed 38.1 percent to 61.9 percent," reports Brian Bandell for the South Florida Business Journal.
The county and cities launched a campaign in support of the ballot measures called "A Penny at Work" with two half pennies on the advertisements and the ballot language made it clear that both had to pass or both would fail.
The measures would last 30 years and were projected to raise $15 billion.
The two ballot measures appear at the end of the Broward County sample ballot [PDF] and below. It's a shame, because the county measure, devised by the nine-member Broward County Board of County Commissioners, would have funded public transit projects and active transportation facilities, in addition to roads.
Funding For Countywide Transportation System Through Levy Of A One-Half Percent Sales Surtax



Shall transportation improvements to reduce traffic congestion, develop rail and enhanced bus systems, improve roads and signalization, and develop safe sidewalks and bicycle pathways, be funded by levying a 30-year, 0.5% sales surtax, paid by residents and visitors, with all proceeds held in trust, expenditures overseen by an independent oversight board, and this levy effective only if the infrastructure surtax ballot question immediately below is voter-approved and in effect?
The city infrastructure measure was devised by the 25 voting-member Broward Metropolitan Planning Organization that includes representatives from the county's 19 cities.
Funding For Local Government infrastructure Projects Through Levy Of A One-Half Percent Sales Surtax
Shall construction and improvement of public buildings, facilities and roads, transportation projects, pedestrian safety projects, purchase of equipment and public safety vehicles, and recreation/conservation land acquisition be funded by levying a 30-year, 0.5% sales surtax, paid by residents and visitors, with all proceeds held in trust, expenditures overseen by an independent oversight board, and this levy effective only if the transportation surtax ballot question immediately above is voter-approved and in effect?
Initially there was to be only the county ballot measure, split 70-30 between counties and cities, but the county MPO insisted on their infrastructure measure (see May 6 and May 30 posts which cover only part of the evolution of the two measures) which was overwhelmingly opposed by the voters.
Of course, it didn't help that the Sun Sentinel opposed both measures, yet voters still approved the county transportation sales tax.
"The biggest-ticket item in the half-penny [county] transportation tax plan is a proposed extension of downtown Fort Lauderdale's Wave streetcar — a 2.8-mile loop that while almost fully funded, has yet to break ground after more than 12 years," according to the editorial.
Palm Beach County
No such confusion between governmental bodies existed in neighboring Palm Beach County. One sales tax at one percent, but it goes to several entities in the state's third most populous county.
"The money would be divided 50 percent to county schools for capital projects, 30 percent to the county and 20 percent to the cities," reports Bandell. "The public projects would include repairs to roads, bridges, drainage systems, canals, parks and government buildings."
Result: it passed with a comfortable 56.5 percent of the vote. It "is expected to raise $2.7 billion during its 10-year lifespan," adds Bandell.
Next steps for Broward County
"The County Commission, which gains three new members on [Nov. 22], will start work on a new sales surtax plan in the spring, Commissioner Tim Ryan predicted," reports Brittany Wallman on Nov. 20 for the Sun Sentinel. 
Ryan led the original push for a 1 percent...transportation surtax, to be split 70-30 between county and cities. His effort collapsed when cities brought forward a dueling tax for city infrastructure.
Wallman also reports on interesting demographics of the county sales tax measure — the most affluent voters opposed it, although "the infrastructure tax failed almost everywhere."
Also in media:
Related in Planetizen:
Hat tip to Planetizen reader, David Daniels.
FULL STORY: Penny sales tax for transportation passes in Palm Beach, fails in Broward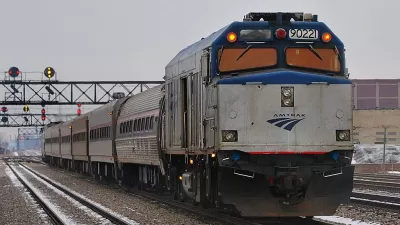 Amtrak Ramping Up Infrastructure Projects
Thanks to federal funding from the 2021 infrastructure act, the agency plans to triple its investment in infrastructure improvements and new routes in the next two years.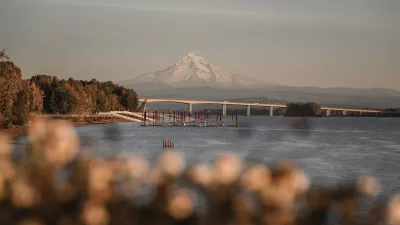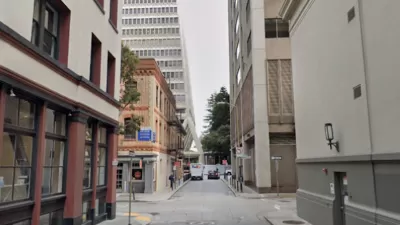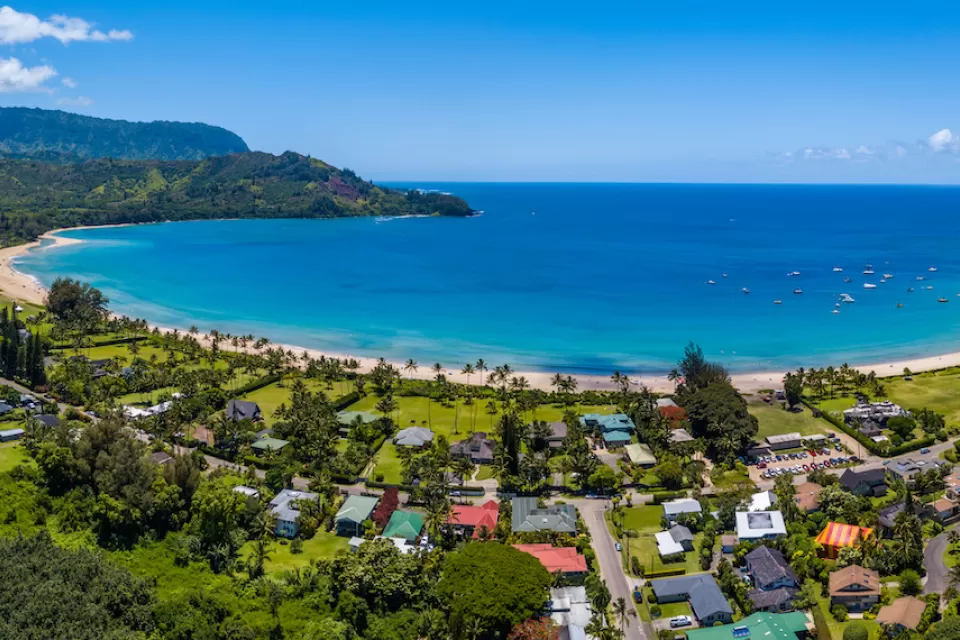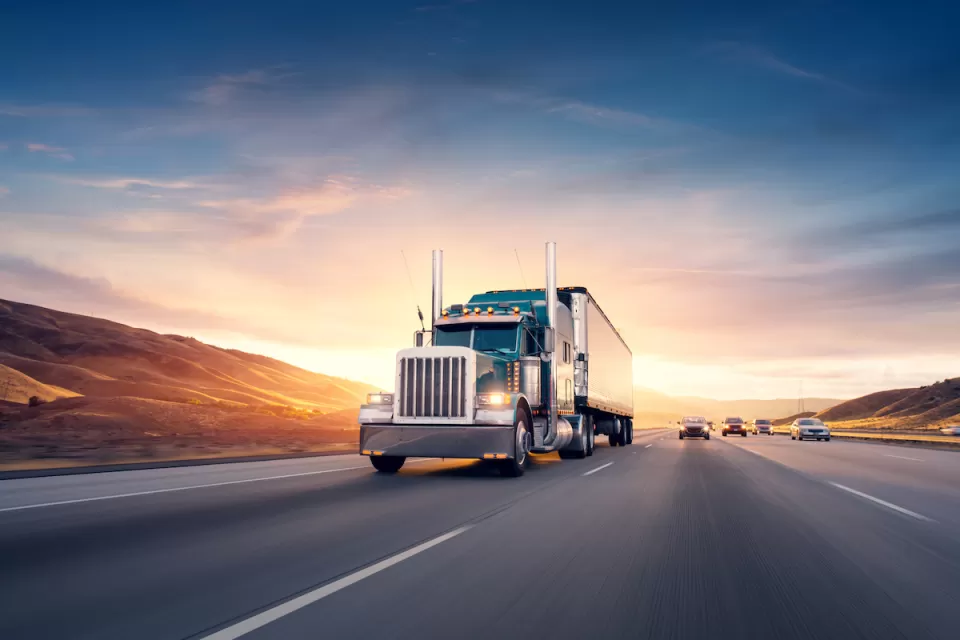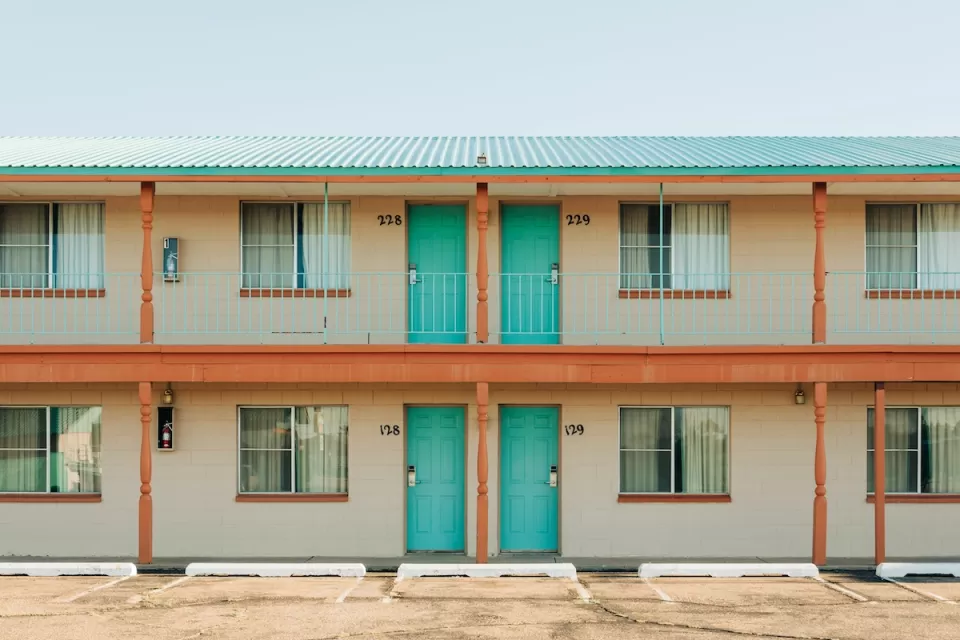 This six-course series explores essential urban design concepts using open source software and equips planners with the tools they need to participate fully in the urban design process.
Learn the tools for implementing Universal Design in planning regulations.
View More