An op-ed rejects a notion of urbanism that would find a home in Disneyland, for a version of urbanism that deploys the best efficiencies and benefits of the built environment.
---
Angelinos love dreaming about how to improve our city.
People advocate for more bikes and fewer cars, or airships or cargo scooters or high-speed trains or solar-powered ferries. We argue about parking and street safety, and about congestion and transit and sustainability and walkability and housing and homelessness. And we dream about gardens, on buildings and on buses, on walls and on rooftops. Some people resort to grander visions: Alissa Walker writes "A letter from 2056: Utopian L.A. is where everyone wants to live," while architect Michael Maltzan makes a daring proposal How to remake the L.A. freeway for a new era?
But all those ideas only addresses the accessories—the things we tack on to mitigate the everyday experience of the city. What is desperately missing is a concern for the city's urban fabric and the spaces where our everyday lives take place—the spaces in between buildings, the street spaces, squares, and paseos. How can we make them better for us—the humans?
An answer to this question can be found through a practice called "Urban Design." Despite recent efforts towards safer pedestrian crosswalks, bike lanes, and more, for a long time there have been few examples of "Urban Design" done well in Los Angeles.
Had we applied "Urban Design" to L.A., our built environment would now help solve our most pressing issues. Los Angeles might be leading the world in the effort to convert 20th century, car-centric environments into the self-sustaining, walkable, pedestrian friendly, multi-modal, mixed-use, transit-oriented districts of the future.
But instead, while other cities are radically remaking themselves, we seem too paralyzed to address the many challenges facing the city. There is ample discussion (here and here) about how city planning practices have inhibited the creation of lively urban spaces for nearly 100 years. But vibrant urban life is again a sought after commodity. Consequently, large new developments are creating "quasi urban" spaces internal to their projects, advertising them as "urban villages."
Of course, these are not what real villages are like, with "a mix of old and new buildings… creating an income-diversifying effect," or "a variety of prime uses in order to pool groups of people there at different times of day," in the words of Jane Jacobs. These villages are more like a pre-programmed, carefully controlled, and fully monetized theme park in an urban context.
"Theme Park Urbanism" contributes to a palpable public dissatisfaction and fear about how cities are changing. Angelinos see these new developments as threatening and disruptive to their neighborhoods. They observe a city emerging that they cannot be a part of (nor do they wish to be). They see a new, affluent population towering above the city, without generating any benefit to common people. So it comes as no surprise that one knee jerk reaction to all of this change is to just shut it all down, until we can "figure it out."
We need to remember how to build the city not through corporate mega projects, but through many small- and medium-sized projects by local entrepreneurs who build for their own communities. We also need to reclaim public spaces for our human lives.
If we look at L.A. as a city of drivers, then it is too full already. But if we could look at L.A. as a multi-modal city, with rail transit, then our city is still more than half empty. Recent articles argue that we need to stop planning our city as if it was a giant suburb, and build walkable communities around transit. I agree with such arguments wholeheartedly—but their proposals do not nearly go far enough.
Urban space is all the open space that is surrounded by buildings. It is the main focus of attention and the great asset that benefits the community. It consists of alleys, streets, boulevards, courtyards, plazas, and parks. It is the space for circulation, but it is so much more than just that—it is where quality public life happens.
Sub-urban space, on the contrary, is the negative space leftover around buildings. In it, the building assets are most important—the space around them is little more than "buffer" space. Think about how much space is wasted for setbacks, vehicle sightline zones and parking lots, and how little of this space is ever intended to be used by humans. Sub-urban space is the result of the perceived need to separate everything from each other through physical distance.
The pursuit of "traditional" urban design, where we consciously shape open spaces in a city, will allow us to recover much underutilized sub-urban land. A "classic" city may use only about 20 percent of its open space for multi-modal transit infrastructure; the rest of the space is for buildings and open space. But in sub-urbanized L.A., some calculations find that we are using as much as 66 percent of all space just for cars. Then we have to squeeze our human lives into the meager leftovers. No wonder we feel crowded!
We have good local examples in Los Angeles for both traditional urban and car centric sub-urban fabric.
Downtown Los Angeles' historic core was created before the automobile. There, the streets have human proportions, the buildings have no setbacks, and the city blocks consist of several individually designed buildings, which are no higher than 10-12 stories. We even have our own great plaza, Pershing Square, and we are building new parks. This is the raw material for great urban life to unfold. For a while, our downtown was blighted, because we applied sub-urban rules to it. But once these rules were lifted, Downtown Los Angeles came roaring back. 
Much of the rest of L.A.—a huge area—is sub-urban. Traditional urban space scales up very well in density, but sub-urban space only works well at very low densities.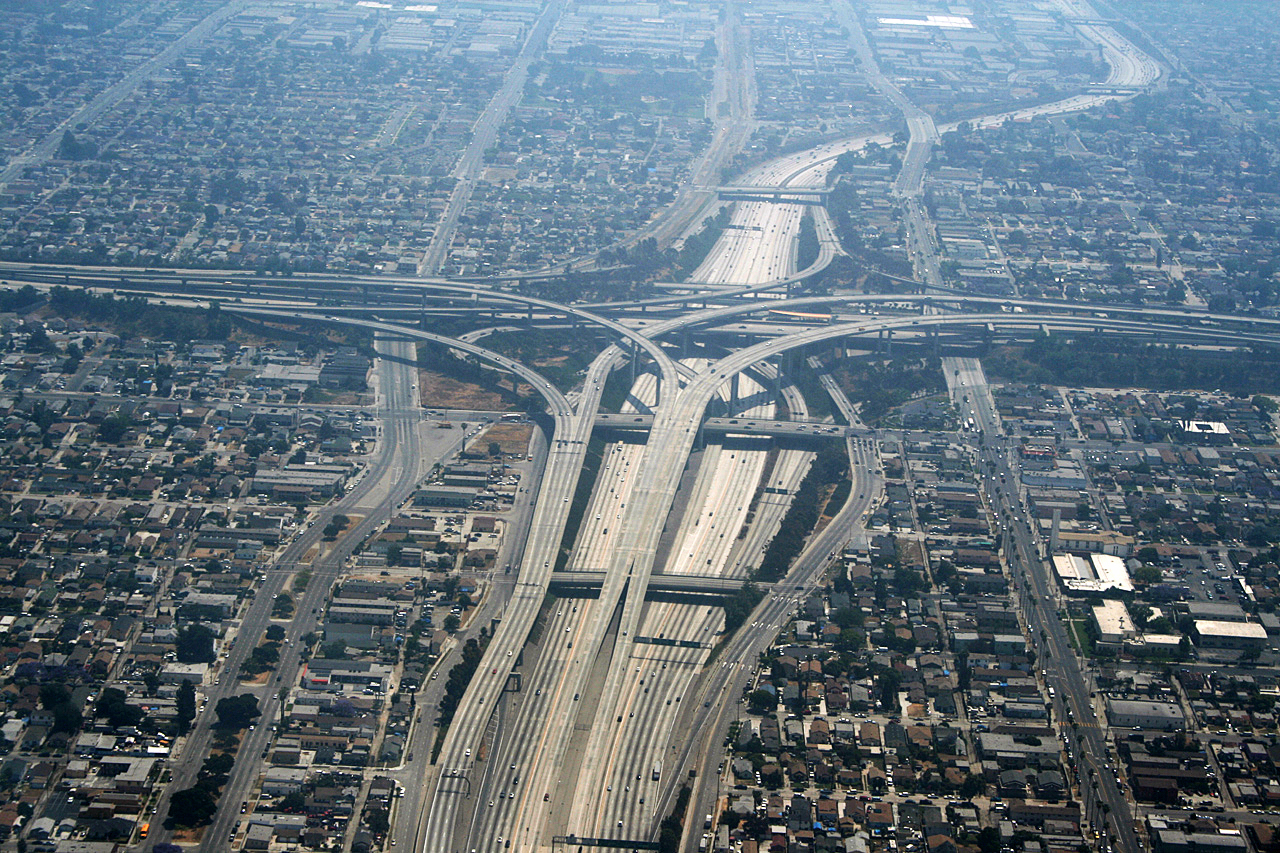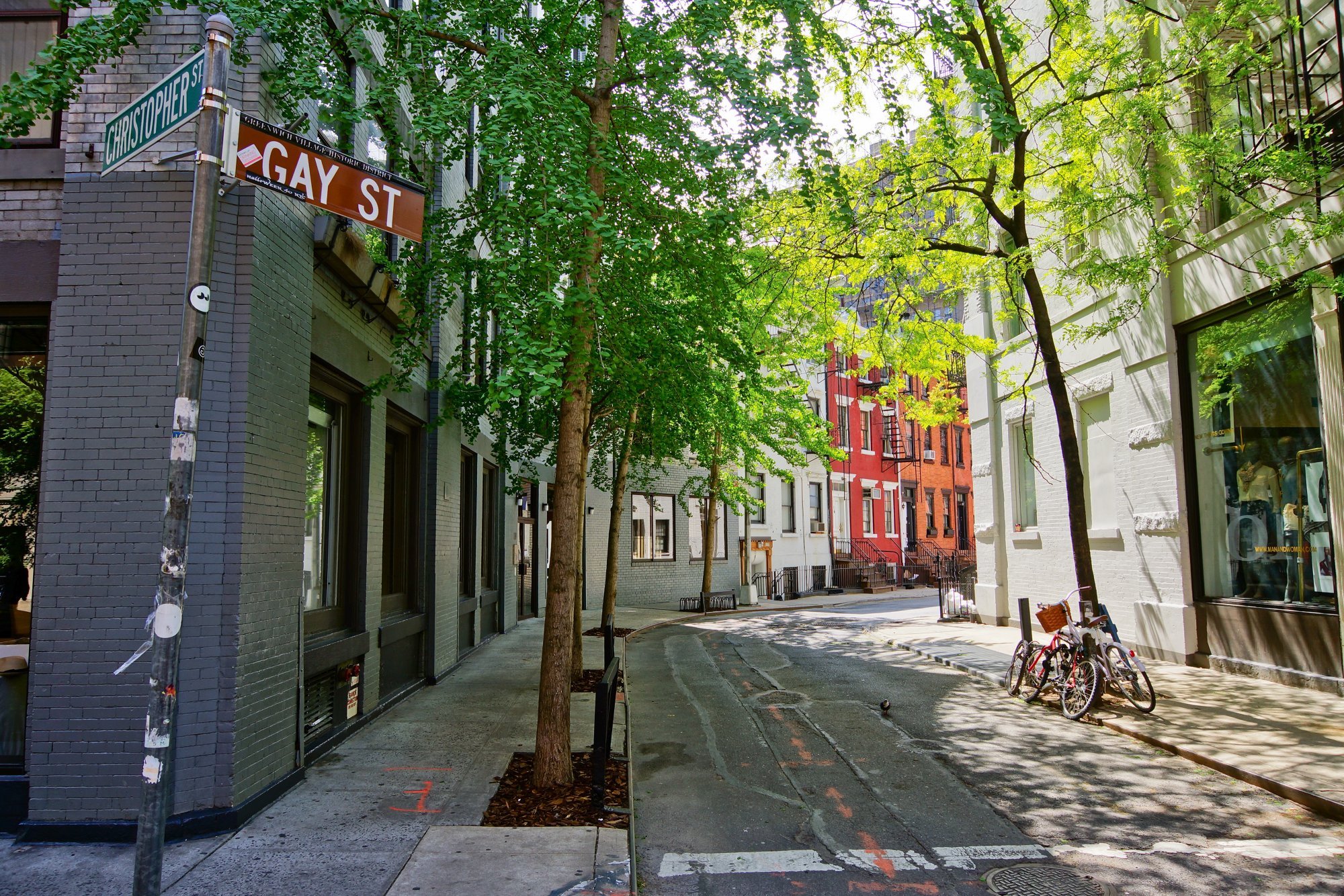 Addressing our unrelenting need for more housing and sustainability can best be achieved by changing our decades old sub-urban construct and creating more compact urban forms. But that is not what is happening. Instead, we see repeated attempts to scale-up sub-urbia into densities is was never designed to accommodate. Quickly, one runs out of space—for cars! This is the kind of growth we are seeing prominently around L.A. Live, but similar designs are popping up all over Los Angeles, and it is truly alarming.
Recent, large, corporate high-rise projects do not expand the city with "pulsating street space enlivened by various prime uses spread over the whole day"—one of the prime directives for creating place according to Jane Jacobs. Instead, those projects feature giant parking garages on the first six levels—those floors on which the entirety of urban life happens in traditional cities. Surrounded by car parking screens, there are too few eyes on the street to make them safe and attractive. On top of those parking levels, we then find gated communities in the sky; complete with the separation, isolation, gentrification, and income stratification that has been built into sub-urbia from the very beginning.
"Theme Park Urbanism" and "Parking Garage City" are not the unavoidable consequences of more people wanting to live here. It is simply the version of L.A. hyper sub-urban planning is forcing us into. We need to define a new vision of what we want our city to be.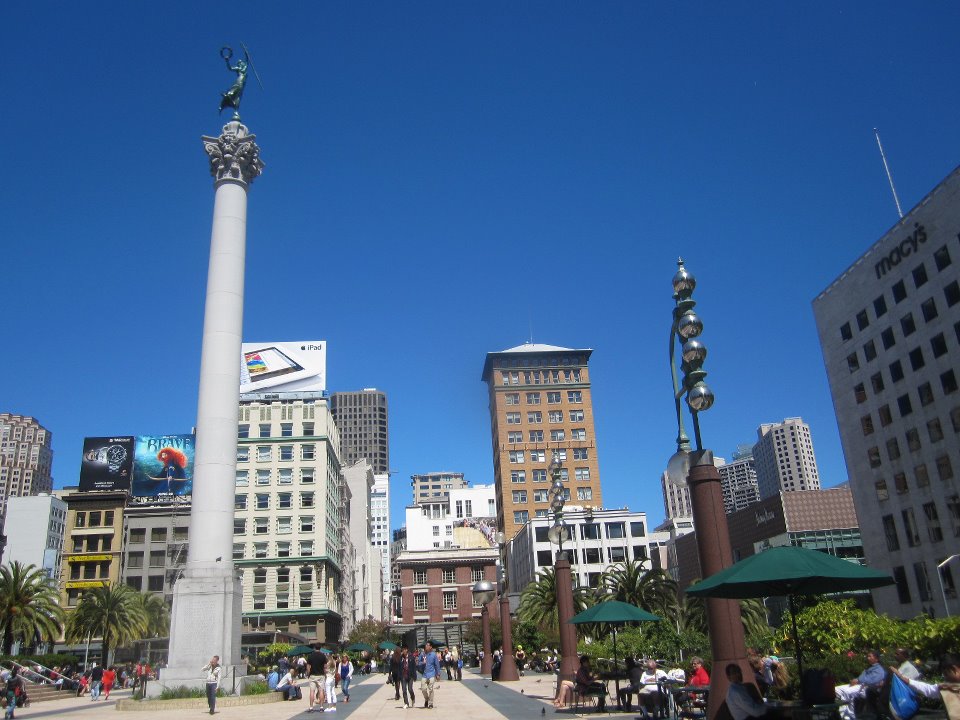 To start, we should acknowledge that Los Angeles is one large place with two very different developed urban environments—one with really no other choice to get around than by car, and one which offers people options how to get around, including recently added rail transit—and that we need to treat the transit-served areas differently; especially with regard to parking.
A new urban design should focus on common areas, and unburden the individual parcels from formulaic design prescriptions. Traditional cities are not dominated by mega-projects. Rather, they agglomerate many different buildings on urban blocks and individual parcels. Parcel size matters—we should resist parcel aggregation and encourage developers to build to their parcel sizes.
Urban space is not meant to exist inside a single development project like the practitioners of "Theme Park Urbanism" want us to believe. Jan Gehl's famous book "life between buildings" requires many different properties, constructed by different owners, working together to create this common good called "vibrant urban fabric." The city needs to become the place, as Jan Jacobs says, where one observes the "intricate ballet in which the individual dancers and ensembles all have distinctive parts which miraculously reinforce each other and compose an orderly whole."
Changing planning rules alone will not shift the foundational paradigm of Los Angeles from sub-urban to urban. We need to explain this fundamental difference clearly to all who live, work, and play in the city, and vigorously discuss it. Often people vacation in traditional urban areas and love it, but then return and reject that we could have this here also, because "here we are different." The urban vs. sub-urban distinction is what is different. It shouldn't be allowed to become a permanent rift, forever separating us from the city we need.
Let's create broad-based public consensus that we need to change, and learn how to do so. We don't need the corporate urban villages of "Theme Park Urbanism." We need to build genuine, vibrant cities again. We should support guided excursions from all over our city into the Downtown Los Angeles Historic Core to study how different a "traditional" city can look and feel, and how reasonable density requires neither skyscrapers nor huge parking garages. Perhaps we can also learn from nearby cities like San Francisco—places that have more traditional urban fabric left to observe.
An outreach campaign should advocate for increased participation by architects in the practices of urban design. Modern architects so often design buildings as freestanding sculptures divorced from the context of the city. And as a quintessentially proud modern city, we have a lot of that in L.A. But great architecture does not automatically make a great city. If one designs good urban buildings, then urban space is not the leftover, but the raison-d'etre.
We should engage educational institutions to teach urban place-making instead of object making. Let's also disperse with labels like "traditional" vs. "modern" urbanism, and instead seek to create timeless urban spaces that work for humans on the ground, in the city.
City Hall must take a stronger leadership role, as well. Denver, for instance, last fall appointed its first transit-oriented development point-person, to oversee and influence land use decisions at the city's many rail stations. At a minimum, L.A. should strengthen the mission of its Urban Design Studio and entrust it with spearheading the selective transformation of sub-urbia back into quality urban space. It needs more funding, more staff, and a much broader legal authority to affect positive change.
Los Angeles should enlist all its creative professionals in this generational undertaking. Let's turn our city into a lab where we invent the urban environment of tomorrow. One way to achieve both those goals is by expanding the use of competitions. The recently completed Pershing Square competition provides a great example of how international input can expand a local design vocabulary. There, a project unencumbered by perceived local obstacles won, and it is a great example of urban design of open space.
"Theme Park Urbanism" is so mainstream that we may not even recognize it as such. But we recognize the effects, in a population that is more and more dissatisfied with, and alienated from, the development of the city and finding their only power in obstruction. Meanwhile population growth and climate challenges remain unaddressed, housing affordability plummets, and homelessness rises.
We need not resign ourselves to a choice between a hyper sub-urb we don't like, or a city that is frozen in the past and cannot respond to current problems. Let's create a new enthusiasm for building a better city. There are lots of areas in L.A. in dire need of that passion.
Real cities are fantastically efficient and will allow us to solve many of our problems, while providing opportunities to individuals, break down demographic and racial barriers, and create places where people genuinely want to be. Real cities are not the problem, but they will be the solution.
The Hyperloop's Prospects Dim
The media is coming around to the idea that the hyperloop is not a near-term solution for the country's transportation woes. It's too little, too obvious, too late.
The Great American Exodus: A Conservative's Perspective
During his keynote speech on September 11 at the National Conservatism Conference in Miami, Florida Governor Ron DeSantis describes the demographic shifts in America since he became governor in 2019 in what he calls the 'Great American Exodus.'
The Resilience of Bikeshare
The inherent simplicity of bikes makes shared mobility systems a crucial transportation option during natural disasters.
This six-course series explores essential urban design concepts using open source software and equips planners with the tools they need to participate fully in the urban design process.
This course aims to provide an introduction into Urban Design Sketching focused on how to hand draw master plans using a mix of colored markers.
View More