A powerful realty group fears tolls will 'marginalize' downtown Montreal, so they propose a regional kilometer-traveled-fee to finance the new Champlain Bridge.
---
What's so interesting about the KMT Fee option for the Montreal region is that it pits the mileage fee against a bridge toll. On these pages we've seen:
Heretofore, nowhere have we seen road or bridge tolls vs. VMT fees. In this debate, though, each option is based on charging motorists on where or how many miles they drive rather than fuel burned, perhaps another sign that driving rather than fuel may be the future basis for charging motorists to fund transportation projects.
"Downtown Montreal risks being 'marginalized' in favor of the suburbs if tolls are set up, warns [Urban Development Institute of Quebec (UDI)] the largest group of property owners in Quebec, writes Maxime Bergeron of La Presse. "Instead it is proposing implementation of a 'kilometric tax'."
The idea behind the "kilometer tax" to fund the $5 billion replacement Champlain Bridge and corridor is to spread the revenue net among a much wider group of motorists. "(T)he Centre for Interuniversity Research and Analysis on Organizations (CIRANO) had already suggested its establishment in June 2013," adds Bergeron.
"In all scenarios, the kilometer tax is the best way to allocate costs to the greatest number of users, and thus reduce the impact on the cost of commuting to population centers, concluded the research group.
It makes sense in some ways. When only bridges are tolled, there's a financial reason to avoid them—what UDI fears. But when mileage, rather than bridges are tolled, so to speak, there's no reason to avoid them and the downtown destinations that UDI want's suburban motorists to patronize.
Even in Canada, all eyes are on Oregon's program set to launch July 1 to see if the public accept it. Unlike OReGO's flat 1.5 cent-per-mile charge, CIRANO had a more complex charging system in mind:
Basically, it would be to price movements of all motorists based on the employee trip, the number of kilometers traveled, time of day and displacement. The charge would be calculated by providing each vehicle with a detection unit, "a kind of second GPS" said Mario Lefebvre, CEO of UDI. [These units - see Azuga image in recent post on Oregon program, are technically called dongles that attach to the vehicle's OBD II system.]
Ottawa (Canada's center of government) plans to toll the replacement for the aging Champlain Bridge that "crosses the Saint Lawrence River and Saint Lawrence Seaway, connecting the Montreal boroughs of Verdun and Le Sud-Ouest to Brossard on the South Shore," according to Wikipedia.
However, even the relatively low price, "estimated at less than $3 per trip, has raised the ire of the public, as well as local and provincial politicians," wrote transportation reporter Jason Magder at Montreal Gazette in an interesting comparison between the Champlain Bridge and New York's Tappan Zee Bridge. In one case, the federal government pays the tab, in the other, neither the federal or state government assumes chief financial responsibility. A separate governmental entity, the Port Authority of New York and New Jersey, will issue bonds and assume loans.
The toll on the Tappan Zee Bridge will be raised from its current $5 round-trip fee, to an estimated $16 to pay for the bridge.

Correspondent's notes: Hat tip to Ben Adler of Grist who spotted the article in Sustainable Cities Collective, "an editorially independent, moderated community for leaders of major metropolitan areas, urban planning and sustainability professionals." They had reprinted the article from an April 30 post by Bora Mici, also a Planetizen correspondent, in their partner publication, Global Site Plans.
I feel quite certain that the article was originally printed in La Presse on April 8. 
FULL STORY: Champlain Bridge: HGV property against the toll [April 8]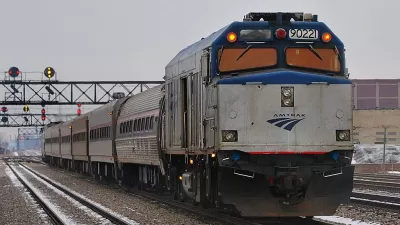 Amtrak Ramping Up Infrastructure Projects
Thanks to federal funding from the 2021 infrastructure act, the agency plans to triple its investment in infrastructure improvements and new routes in the next two years.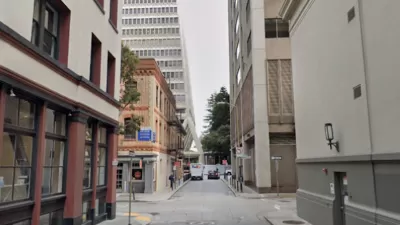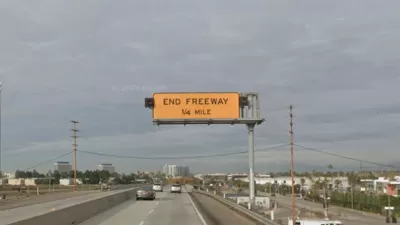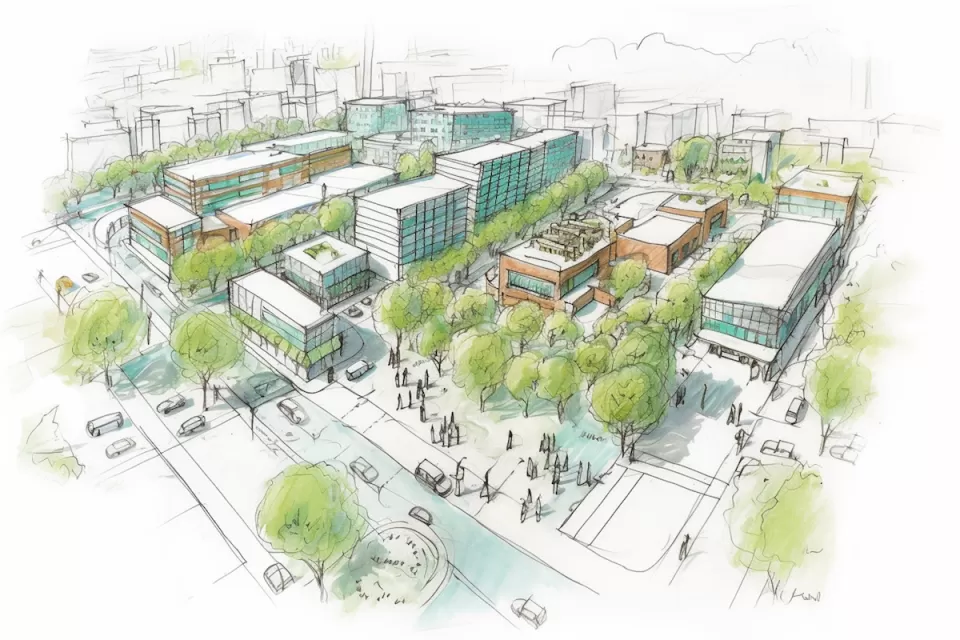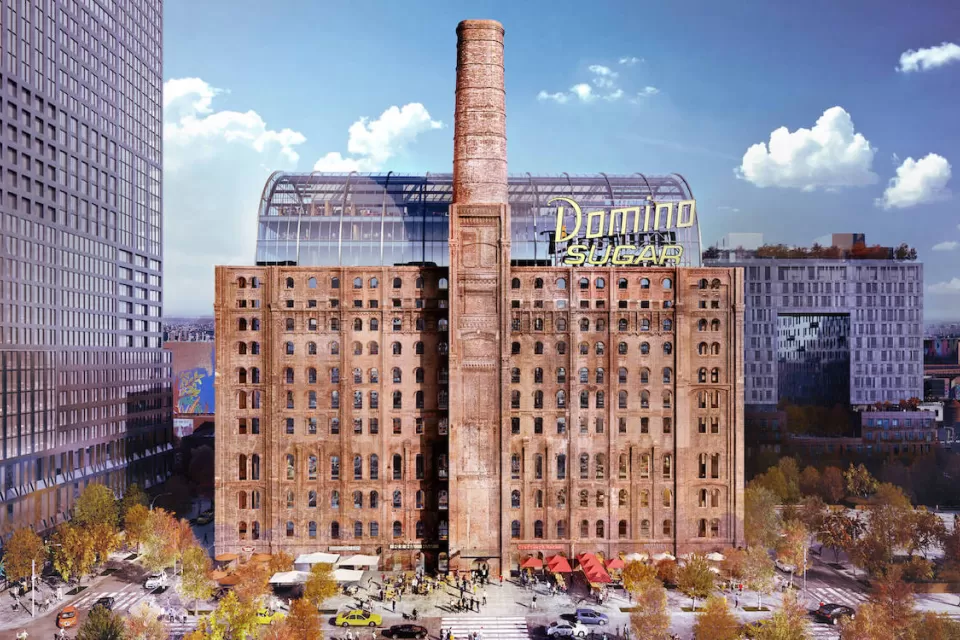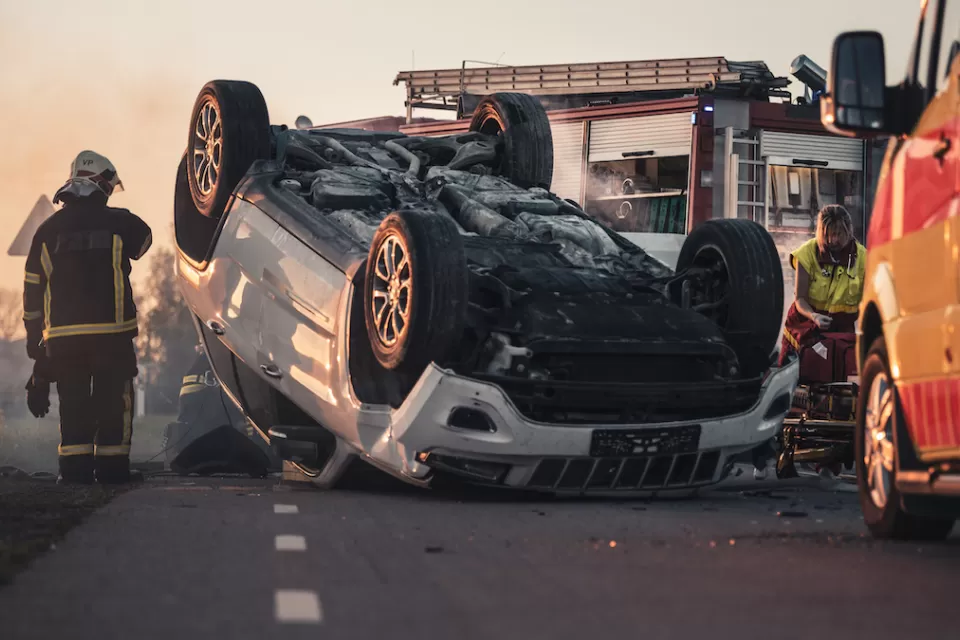 This six-course series explores essential urban design concepts using open source software and equips planners with the tools they need to participate fully in the urban design process.
Learn the tools for implementing Universal Design in planning regulations.
View More