It's not a foregone conclusion that President Obama would veto a bill expected in the Senate next week to allow the construction of the Keystone XL pipeline. But if it were to pass and Obama signs it, would it be built? CNBC investigates.
---
"As Congress rushes to approve the long-delayed Keystone XL pipeline, it is questionable whether or not the project will make as much of a difference as proponents expect," writes Tim Mullaney, economics correspondent at CNBC, due to the fact that oil sands are "among the most expensive sources of oil, costing an average of $75 to $80," according to one analyst.
With oil prices at a four-year low and expected to fall further next year according to the International Energy Agency, Mullaney writes "that oil from new wells in Canada may command below what the expected cost will be to produce it."
The so-called "heavy oil" extracted from sand in Alberta, which the proposed pipeline would carry to Nebraska, en route to refineries on the Gulf Coast, will cost between $85 and $110 to produce. West Texas Intermediate crude oil traded [Nov.13] at $76.67.
Oil from "existing wells that have already been paid for can continue to pump oil profitably," said Dinara Millington, vice president for research at Canadian Energy Research Institute, "a nonprofit whose work is often cited by Keystone proponents," notes Mullaney.
One major oil producer in Alberta said its reserves can be brought to market for between $35 and $65 per barrel, a level Millington confirmed that some existing wells can achieve.
Low oil prices are not a good omen for additional oil to flow through the pipeline as tolls on the oil will be charged to finance its construction. 
West Texas Intermediate prices will fall to $70 a barrel by the second quarter of 2015, Goldman Sachs forecast last month. The U.S. Energy Information Administration predicted (Nov. 12) that the benchmark price of U.S. crude oil will average $77.75 a barrel next year. That's down from a previous forecast of close to $95.

As noted here last year, oil derived from Alberta's oil sands have found its way to market by using other pipelines and using rail. Is it possible that Keystone XL could go the same way as the Freedom Pipeline that would have brought low priced oil from Texas to California? Oil refineries, which would have had to finance its construction, canceled the project last year and chose to use rail instead.
Update on the Congressional bills
Associated Press reports Congress passed the Keystone bill, 252-161 on Friday, sponsored by Rep. Bill Cassidy, R-La., who not coincidentally is running against Sen. Mary Landrieu, D-La, chair of the Senate Energy and Natural Resources Committee. Landrieu is trying to retain her Senate seat in the runoff on Dec. 6. She had earlier authored an identical bill that the Senate is expected to vote on Nov.18.
Sen. Landrieu's main task is to secure 60 votes for her bill. Should she be successful, one analyst suggested that Obama might not veto the bill to "provide 'tangible evidence' Landrieu played a decisive role getting the pipeline's authorization," writes Jennifer A. Dlouhy of Hearst Newspapers. 
One analyst in a Nov. 4 video appearing on the CNBC piece predicted that Obama would "pivot" on Keystone XL in order to appease one of his key constituencies, labor, who have backed the project due to the construction jobs it would produce.
FULL STORY: Economics no longer make Keystone pipeline viable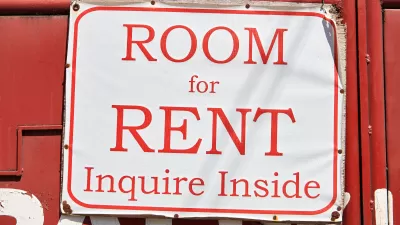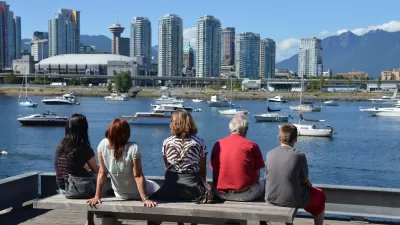 Ten Signs of a Resurgent Downtown
In GeekWire, Chuck Wolfe continues his exploration of a holistic and practical approach to post-pandemic urban center recovery, anchored in local context and community-driven initiatives that promote livability, safety, and sustainability.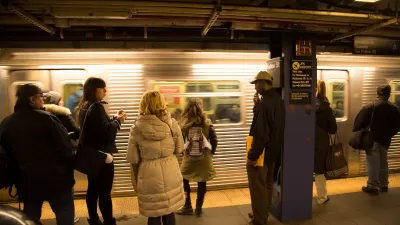 Off-Peak is the New On-Peak
Public transit systems in major U.S. cities are starting to focus on non-rush hour travelers as pre-pandemic commuting patterns shift and transportation needs change.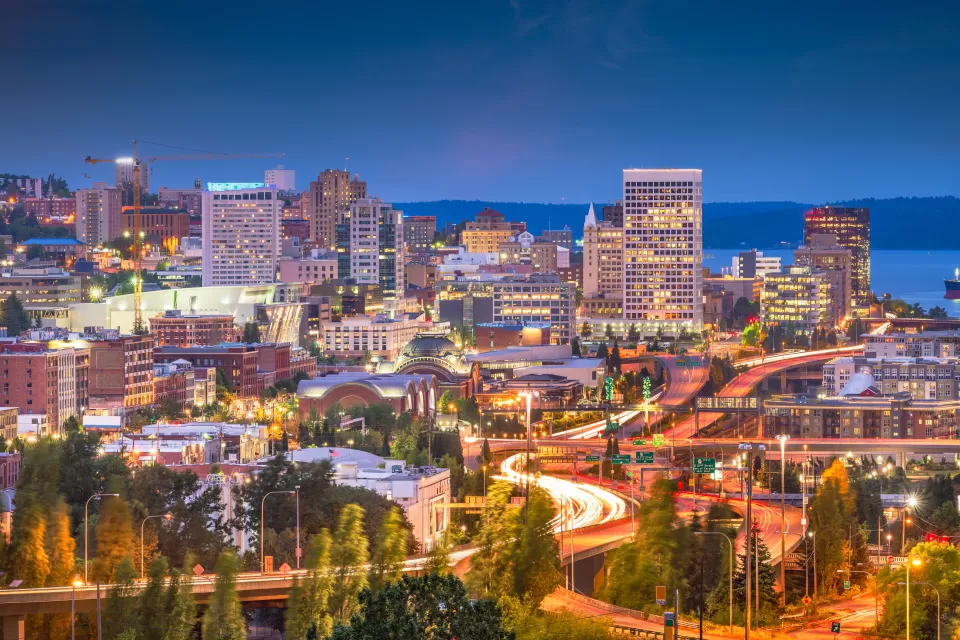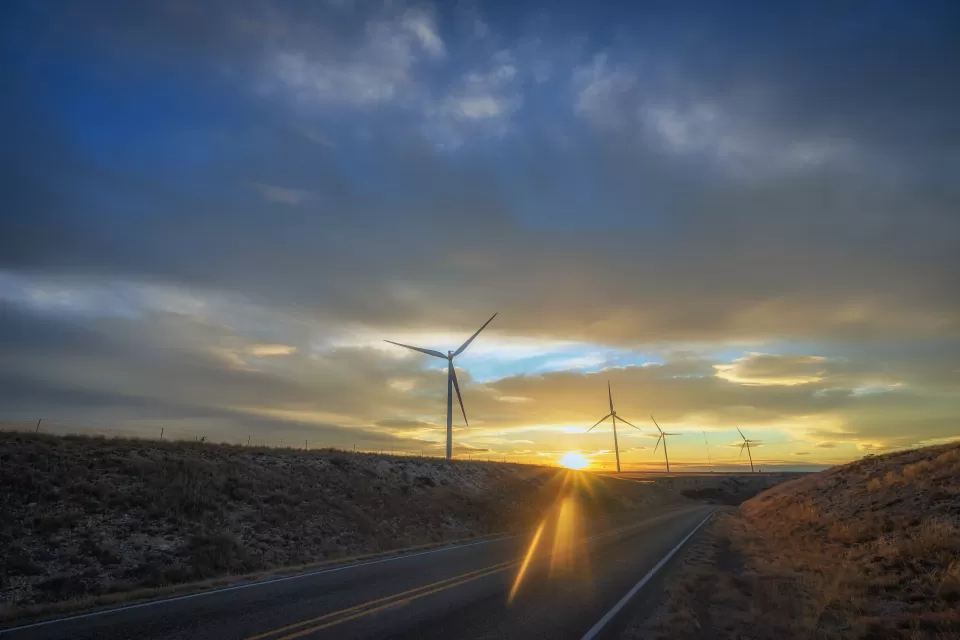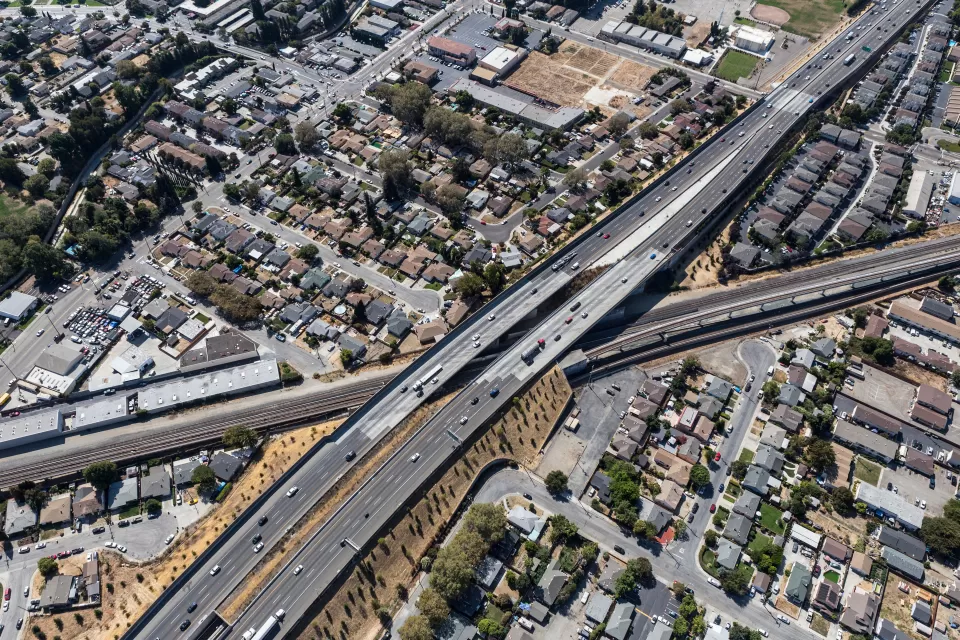 The Limitations of 'Reconnecting Communities'
The Biden administration has pledged to correct the damage imposed on communities by highways and infrastructure, but many projects are only committing to minor improvements, not transformative changes.
This six-course series explores essential urban design concepts using open source software and equips planners with the tools they need to participate fully in the urban design process.
Learn the tools for implementing Universal Design in planning regulations.
View More