With the advancement of LGBT rights and equality, the traditionally LGBT neighborhood is changing to reflect the tastes and preferences of the new LGBT community within.
---
In 2011, the Advocate magazine published their annual list of "Gayest Cities in America." That year's list placed Minneapolis at the top, much to the chagrin of some San Francisco residents. As is usually the case, the Daily Show ran a wonderfully humorous take on this story.
In the clip, a Daily Show correspondent first visits San Francisco to meet with two older gay men who try to argue why San Francisco is still the gayest city. (Ever!) Whether by design or not, the interview shows the correspondent engaging in stereotypical gay activities, including visiting a sex shop and strapping on some leather.
On the other end, the correspondent travels to Minneapolis and asks a young gay couple to describe their regular oh-so-gay day. The conversation reveals the couple waking up in the morning to drink coffee and eat banana bread (so gay!) and run errands at the quintessential gay establishments of Bed Bath & Beyond and Target. (Can you handle the gayness?)
While an obviously humorous take on the issue, the Daily Show exposed a very real debate within the LGBT community. With the advancement of LGBT rights and equality and with nineteen states (at the time of this post) now legalizing same-sex marriage, traditional LGBT neighborhoods are changing and evolving as a reflection of the evolving community within and society's view without.
The Neighborhood and the Community
Urban planning is as much an exercise in sociology as it is in land use regulations and built form. Understanding the sociological conditions of a community reveals a great deal about how our neighborhoods will be planned. For this, I was very interested to see Amin Ghaziani, a sociologist at the University of British Columbia, release a new book, There Goes the Gayborhood?, where he explores how LGBT neighborhoods are evolving and, in some cases, become "less gay."
The release of Ghaziani's book have prompted a few blog posts recently regarding this issue, including a post by Natalie McDonald at Next City (though as a young gay man myself, I get annoyed when people's default to gay culture is the hook-up app, but I digress) and fellow Planetizen blogger Mark Hough. I do not wish to duplicate the points of these other blog posts, as they are all largely the same—that the gay neighborhood is not going anywhere soon. I believe that gay friendly neighborhoods will, in some fashion, continue to exist for those who have recently come out, the same way that traditionally ethnic neighborhoods will continue to exist for recent immigrants. Instead, what I am focusing on is not the question of necessity—whether or not we still need gay friendly neighborhood, but the form that these neighborhoods will take—how will their appearance and even commercial and residential tenants evolve?
The Early LGBT Community and the Evolution of the Gayborhood
Neighborhoods are not simply static buildings and streets. Like the whole of the city, they are organic and evolve over time as a reflection of those living within. Early gay neighborhoods weren't really. There were no rainbow flags nor were there gay bars with go-go dancers. Early gay culture was in a state of hiding, where gay men and women met in secret bars out of fear of being discovered and persecuted. After the Stonewall Riots, gay culture evolved from hiding in the shadows and encouraged gay men and women to "come out" as an early form of activism. Of course, coming out in was not easy and often carried with it societal shun. During this time, the gayborhood evolved to be more open, a welcoming beacon offering safe-haven for the community in an otherwise hostile social environment.
"Coming out" made the very existence of gay men and women, and the gayborhood itself, a kind of protest—a statement that we are here to stay in the face of a society that viewed the community as subversive and immoral. The gayborhood became home base for this new liberation, where the LGBT community began to view their sexuality as a defining aspect of who they were and the gayborhoods reflected that mentality in the physical world. Gone were the dark bars where gay men and women met in secret, replaced by more overtly gay-friendly establishments, touting both acceptance and sexual liberation for all to see. Mark Hough's post provides an excellent crash course in gay neighborhood history.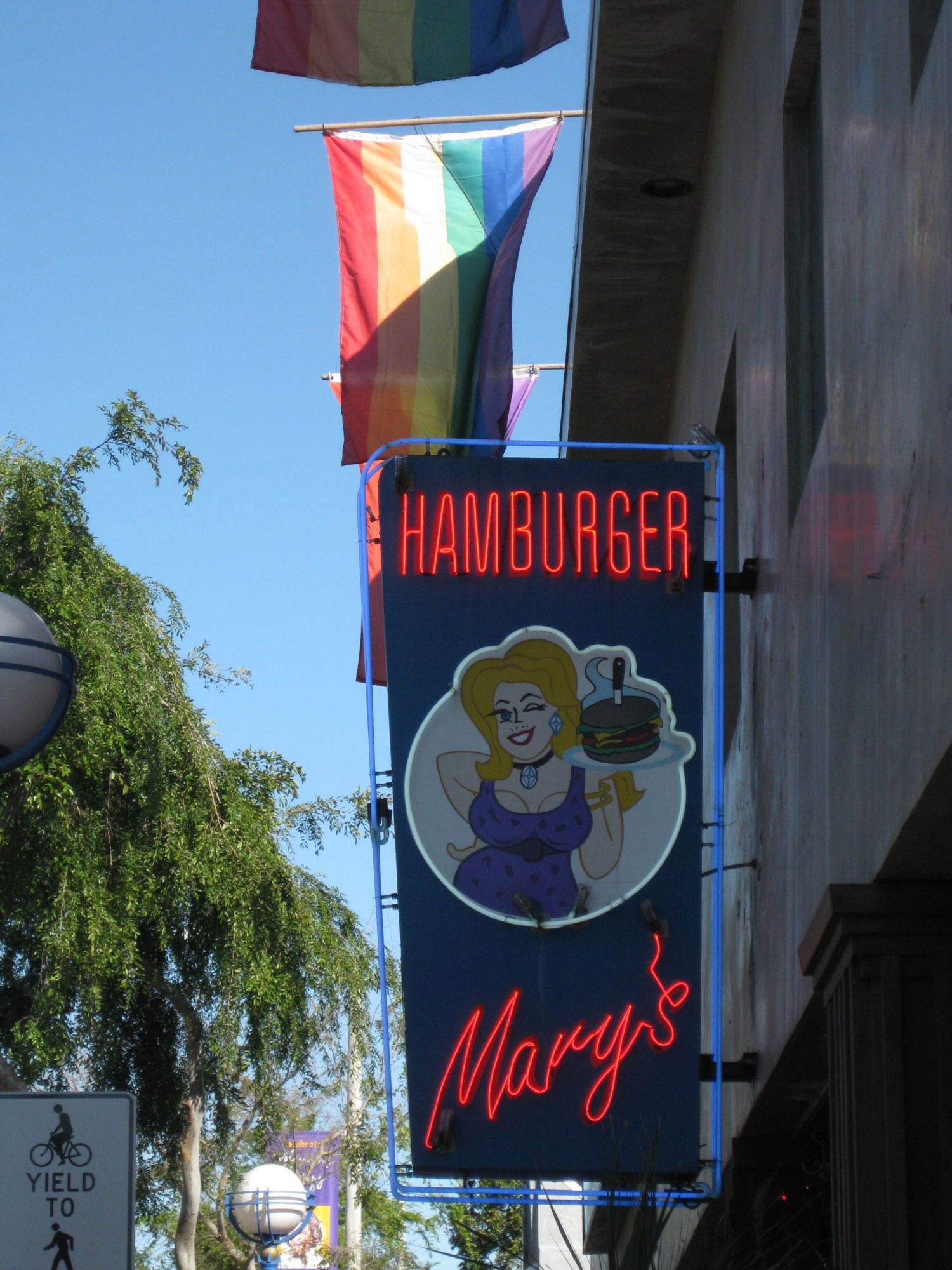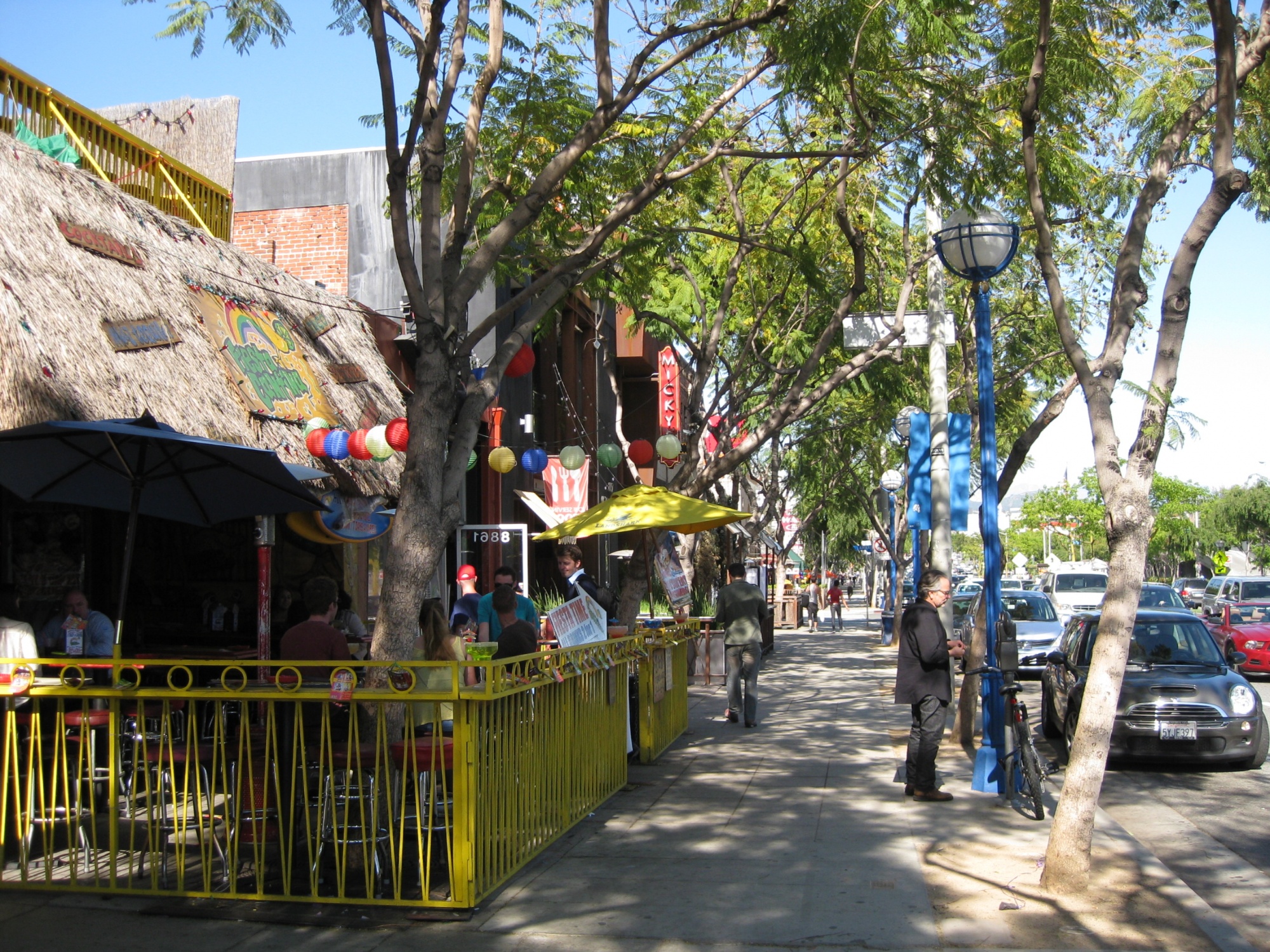 Gay bars line Santa Monica Blvd. in West Hollywood (Source: Reuben Duarte)
The Continued Evolution of the LGBT Community & Gayborhood
Today, the majority of Americans now support same-sex marriage.  While by no means have the goals of the equality movement been completely met, being gay today is much more acceptable than it was 50 or even ten years ago. As success in the gay rights movement has marched forward, the movement has also changed. Perhaps jumping the gun by a decade or so in 1998, Out Magazine editor James Collard argued in the New York Times that the we now live in a "Post-Gay" society--that the LGBT community "should no longer define [itself] solely in terms of [its] sexuality, even if [its] opponents do." Whether or not you agree with this sentiment, the struggle, as they say, is quite real. Gay men and women have changed to reflect the very successes they fought so hard to achieve and are now reconciling this change with the built form.
Those who began as young gay advocates fighting for equality out loud and proud are now older, open, and successful. Their needs, tastes, and preferences have changed. They are increasingly less worried about their own future with the rapid spread of LGBT equality and acceptance. They are increasingly assimilated into mainstream culture looking to spend money on a new home, raise a family, maintain their health, travel, enjoy new restaurants, etc.—the same as any of their heterosexual counterparts.
On the other end of the age spectrum, young gay men and women are growing up in a society increasingly tolerant of the LGBT community. While by no means do I wish to imply that young gay men and women do not still struggle, however the options for a safe haven are far more plentiful now than in the past. A young gay man 40 years ago may have sought out the Castro District of San Francisco for shelter and acceptance. Now, the same young gay man may simply seek out the nearest major city.
At the same time, cities not widely considered gay meccas have seen a sharp increase in same-sex couples. Among them: Fort Worth; El Paso; Albuquerque; Louisville, Ky.; and Virginia Beach, according to census figures and extrapolations by Dr. Gates for The New York Times. "Twenty years ago, if you were gay and lived in rural Kansas, you went to San Francisco or New York," he said. "Now you can just go to Kansas City." Source: New York Times October 7, 2007
For this new generation (of which I consider myself a member) in an increasingly less hostile society, the traditional gayborhood and all its unique amenities is not as important as simply identifying a location that is tolerant and affordable. The gayborhood has become more of an indulgence, rather than destination. Put another way, it's not that young gay men and women no longer enjoy a gay club with go-go dancers, but that they prioritize having an affordable apartment, a good job, a nearby grocery store, and access to public transit over proximity to a gay bar and gay shops.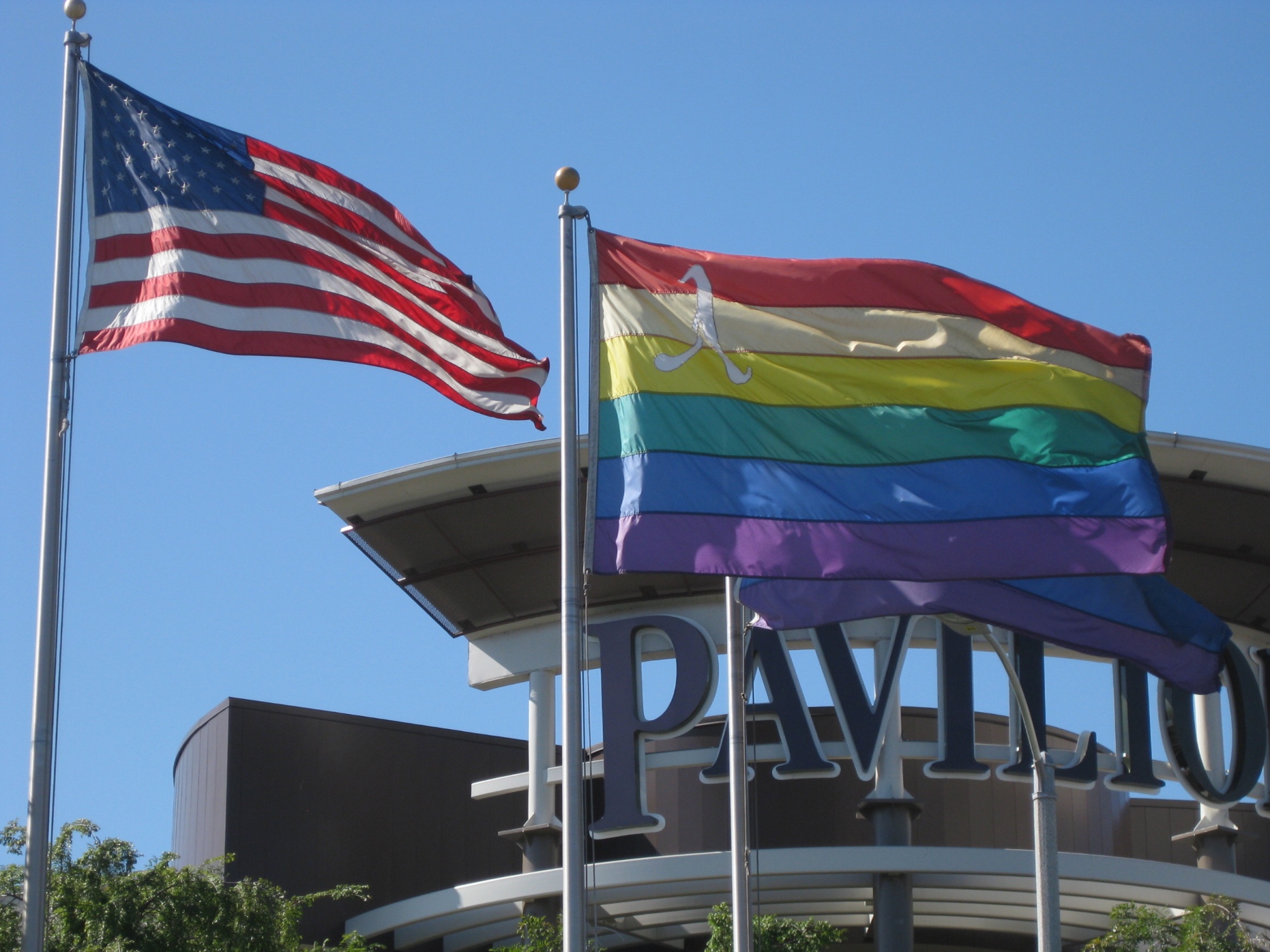 Additionally, the increased societal acceptance means that neighborhoods once seen as hostile to the LGBT community are now luring young gays with cheaper housing costs and social tolerance (or at least indifference). As shown in the Daily Show video, the younger generation resembles more a typical heterosexual young couple, less defined by their sexuality and more by pragmatism.
Conversely, gay people are flocking to traditionally straight neighborhoods, with small enclaves forming around select school districts. Ghaziani finds that LGBT households have cropped up across 93 percent of U.S. counties.Source: The Advocate July 28, 2014
The gay community is changing and to some this is cause for concern; that we have become "less gay" and are losing something of ourselves. But this is wrong. It is not that the community or neighborhood is becoming "less gay," but what it meant to be "gay" in the past is no longer what defines being "gay" in the present. Sexuality was always a tenuous characteristic for defining an individual.  Even the gender/sex neutral movements of bi-sexuality or queer are pushing against the importance of sexual identity. These shifts in society are forcing the LGBT community to redefine ourselves where being gay is increasingly demoted in the list of what identifies us. For example, I am a Mexican-American who also happens to be gay, rather than I am a gay Mexican-American.
As the gay identifier is demoted in importance so is what went along with that moniker. Just as the gayborhood of the past reflected the activism of the gay civil rights movement, the gayborhood today is manifesting in the physical the attitude, tastes, and priorities of today's more accepted and assimilated LGBT community.
The Future Gayborhood
As the LGBT community continues to evolve beyond sexuality as a defining factor, the community's changing priorities and preferences will be reflected in the urban form. So the question becomes not whether the gayborhood will change, but what will that change look like?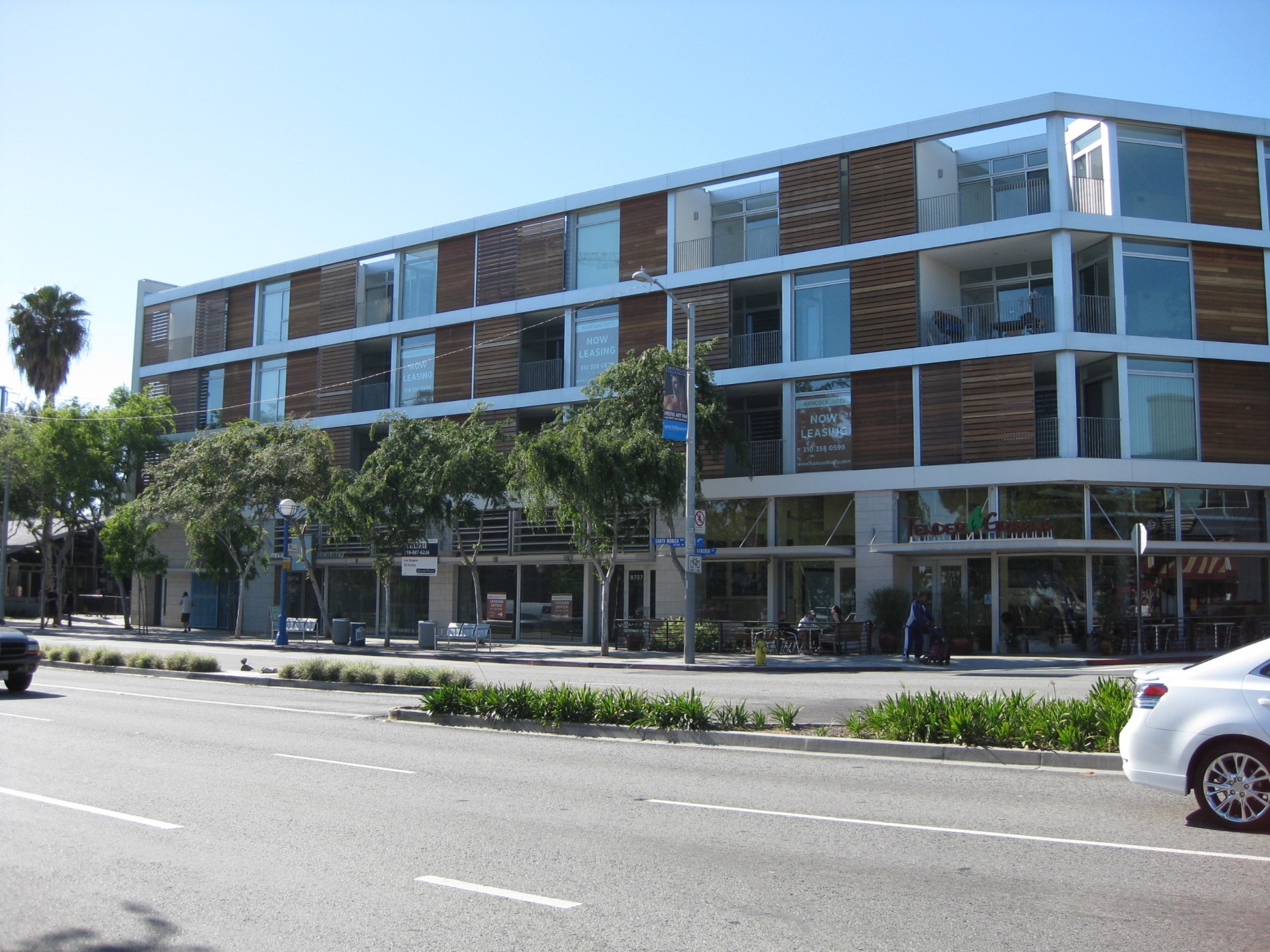 The gay neighborhood of the near-future will be a different place altogether. While I believe it will continue to exist, it will exist more as a cultural repository rather than a living monument. Plazas and parks will be renamed to commemorate the struggle of the LGBT community. Museums and libraries will protect the legacy of the past and ongoing struggles and triumphs. Where flashy gay bars and sex shops once stood, new restaurants, shops, and yes, bars, will open, catering to a broader population with a basic desire for goods and services. New residential developments will increase to meet the demands of both a young population seeking affordable rents and an aging population ready to settle down and purchase a home. The population of children may increase as gay couples are finally able to raise a family, and with those families will come schools, day cares, and parks.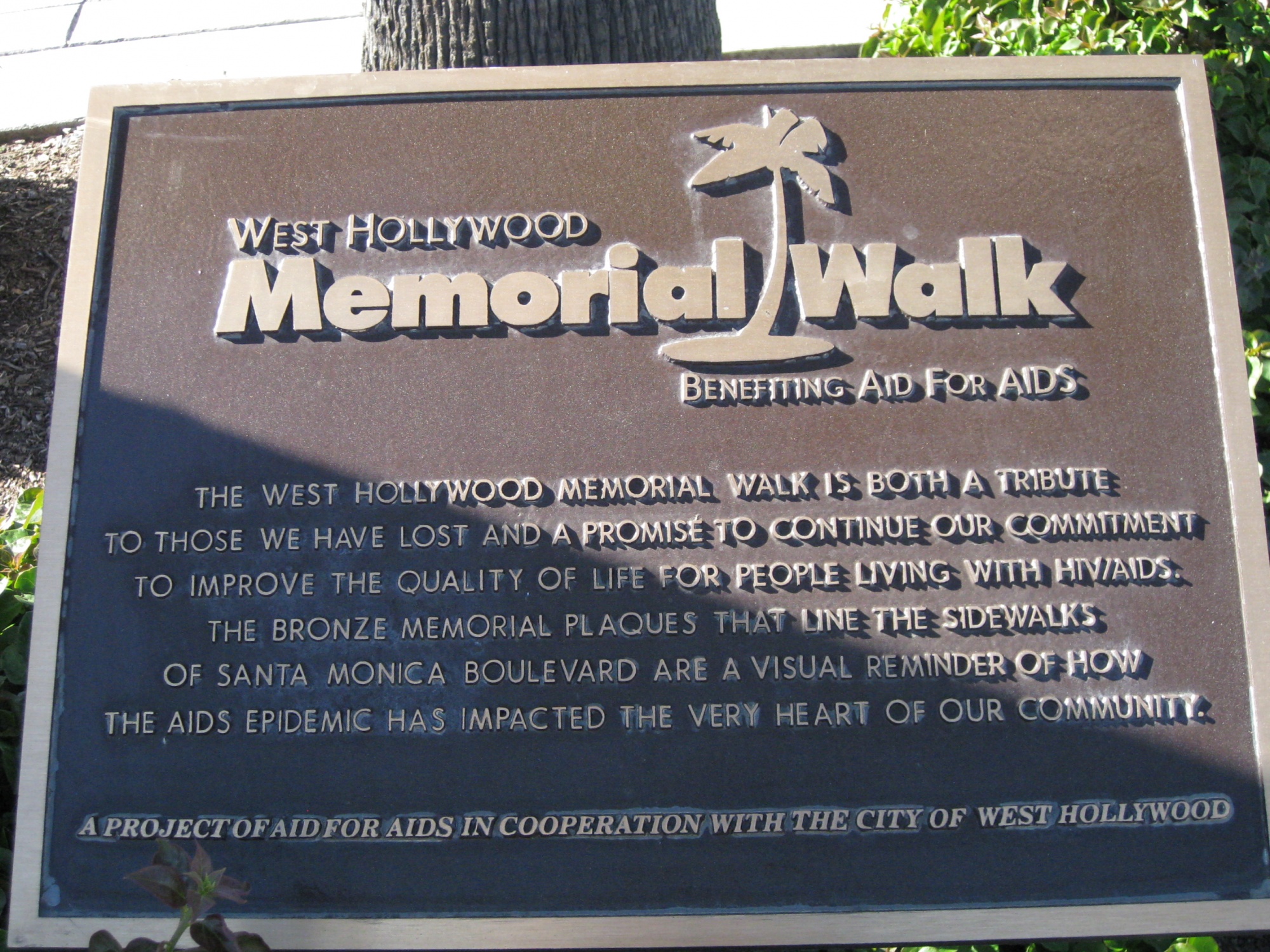 Despite all that one may believe about the gay community, the very existence of a self-segregated neighborhood for gay men and women reflects an increasingly outdated view of the gay community, both from the rest of society but also from ourselves. The victory the LGBT civil rights movement sought was never acceptance for the gayborhood, but for the community within to be accepted and the neighborhood as a haven to cease to being necessary.
While the debate over the judgment of the changing gayborhood will no doubt continue, the simple answer to what the gayborhood will look like is the same. The future of the gayborhood is that it will look like every other neighborhood. It will be, for lack of a better term, ordinary. It will be ordinary because we will finally be viewed as we've always wanted: just like everybody else.
We're here. We're queer. And everyone seems to be getting used to it.
---
The Hyperloop's Prospects Dim
The media is coming around to the idea that the hyperloop is not a near-term solution for the country's transportation woes. It's too little, too obvious, too late.
The Great American Exodus: A Conservative's Perspective
During his keynote speech on September 11 at the National Conservatism Conference in Miami, Florida Governor Ron DeSantis describes the demographic shifts in America since he became governor in 2019 in what he calls the 'Great American Exodus.'
The Resilience of Bikeshare
The inherent simplicity of bikes makes shared mobility systems a crucial transportation option during natural disasters.
This six-course series explores essential urban design concepts using open source software and equips planners with the tools they need to participate fully in the urban design process.
This course aims to provide an introduction into Urban Design Sketching focused on how to hand draw master plans using a mix of colored markers.
View More