In an ongoing series, Urbanism Without Effort author Chuck Wolfe argues the importance of the overlaps, overlays and convergence points that define city life, and emphasizes the importance of reading and interpreting their everyday expression.
---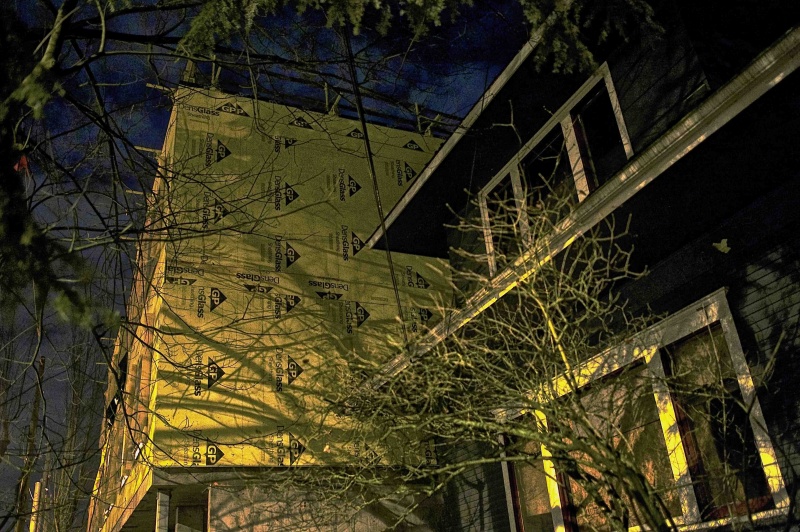 In the first five short articles in a ten-part series, Wolfe uses photographs of his native Seattle to illustrate points of context, focus and catalysts for today's urban issues and debates, all summarized in the working term, "juxtapositions".  They are often in plain sight, he notes, in familiar patterns of overlap and/or interdisciplinary layers:
Look at a juxtaposition—and see confronting dilemmas, flashpoints and ripples in time—all of which are recognizable in the faces, spaces and places of everyday life.
Rather than a static view, he stresses, for example, the interactivity of adjacent new and old construction, contrasting forms of light and blended land, water and natural environments. He shows visible reflections of regulatory process in human behavior.  He repeats the path-crossing aspects of street corners and sit-able places.
He summarizes the importance of such urban juxtapositions in the introductory article:
These overlays align us towards discussion of sudden and gradual change, generational differences, public and private preferences, merger of cultures and business types, and mixing of land uses, transportation modes, and housing approaches. They are more than transitions, but focal points for who decides the urban agenda and who gets versus who pays. Accordingly, they drive urban politics and professional services—and we should know how to recognize and work with them...
Wolfe's pragmatic tone combines with the importance of observing human behavior in the spirit of William H. Whyte, Jan Gehl and others.  In the fifth article he illustrates how a corner street performer inherently knows the stages and windows and observation points of urban life—the entry points to everything from transportation modes to safety at night—and that knowledge is captured in accompanying photographs.
Why observe in the ways Wolfe suggests?
In such imagery we can predict policy debates, neighbor opposition, conflicts of parent and child in a way that can inspire dialogue, a search for consensus, or outright conflict and confusion.
For all articles in the series, click here.
FULL STORY: in the urban world, juxtapositions matter
Planning for Congestion Relief
The third and final installment of Planetizen's examination of the role of the planning profession in both perpetuating and solving traffic congestion.
Urban Design, Transport, and Health
The Lancet medical journal published a series of articles that explore how to evaluate and guide urban planning decisions to create healthy and sustainable cities. Live long and prosper!
This six-course series explores essential urban design concepts using open source software and equips planners with the tools they need to participate fully in the urban design process.
This course aims to provide an introduction into Urban Design Sketching focused on how to hand draw master plans using a mix of colored markers.
View More