---
Despite geologic barriers and in the face of scientific advice, huge infrastructure projects of the 20th century brought water to the arid Southwest and fueled the growth of a megaregion. But now that era of infrastructure-enabled growth is over, leaving planners, developers and policymakers looking for new ways to sustain growth and rising demand amid diminishing resources.
With the one arm he had left after fighting for the Union during the Civil War, John Wesley Powell led a team of 10 men and four boats on what was likely the most extreme and adventurous fact-finding mission since Lewis and Clark stumbled upon the West Coast of North America. It was 1869, and this was neither the first nor the last river voyage Powell would command. He and his men sought to document an unexplored section of western waters along the Green and Colorado rivers, and to do so they would battle every ripple and rapid for nearly 1,000 miles from Green River, Wyoming to the convergence of the Colorado and Virgin rivers in Nevada.
After three months and six days of near-starvation, crashed boats, mutiny, abandonment, and many long, cold nights questioning the purpose of the trip and its ever-decreasing likelihood of success, Powell and five of his crew reached the end of their expedition at what is now engulfed by Lake Mead, just north of modern-day Las Vegas. As epically recounted in Cadillac Desert, Marc Reisner's 1986 landmark history of water in the West, Powell's journey was the first documented expedition through the Grand Canyon and prefaced the manipulation of the Colorado to fuel the expansion of civilization into the arid West.
As the Homestead Act was pushing farmers westward and checkerboarding the uninhabited territories, Powell compiled his experiences exploring the rivers and lands of the western U.S. into a report and presented it to Congress in 1875. He advised an almost complete halt to the settlement of the West, suggesting that the western U.S. wouldn't be able to support agriculture without extensive irrigation, and that without a more scientifically-based distribution of water rights, any further settlement would lead to devastation. Watersheds, he said, should define the location and extent of land settlement. Congress summarily dismissed his suggestions.
Instead, the country was taken into a century-long binge of engineering projects to command and control the rivers of the Western United States – corralling and contorting wild rivers to meet the needs of the growing west and, in many cases, dictating how and where it would grow.
But those days are over.
"You will never see another federal dam," U.S. Department of the Interior Deputy Assistant Secretary Deanna Archuleta said at a recent symposium on water and land use in the West, hosted by the Urban Land Institute in partnership with the American Society of Landscape Architects, the Lincoln Institute of Land Policy, the Sustainable Sites Initiative, and Ernst & Young. Conspicuously held in Las Vegas, the event drew together a spectrum of developers, policymakers and academics to explore the role of water in the future of development in the arid region. As resources dry up and sustainability issues take a bigger place in the spotlight, many attendees concede that something has to change.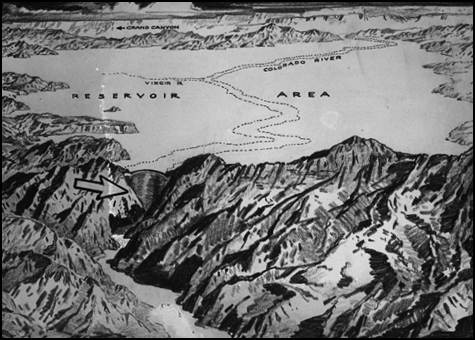 The age of infrastructure-enabled growth, the discussion suggests, is being replaced by an age of sustained settlement through conservation, advancing technology and a more holistic approach to using and managing water.
The Western United States is at the center of this transition. As an economic powerhouse with a steadily rising population, the West isn't going away anytime soon. And as it grows, its reliance on water will rise along with it. But the solutions of the past – the dams, reservoirs and huge water relocation projects – are likely to become relics of a less sophisticated era.
"All water planning in the 20th Century was based on this idea of stationality – that you could use the water flow patterns of the past to predict the future," said Bradley Udall, director of the University of Colorado's Western Water Assessment. "That's not a solution we're going to rely on in the 21st Century."
The new approach to water, many say, is a more comprehensive one. Cities and developers in the West and worldwide will need to start using less water and making the most out of the water they have – in whatever form it comes. That means not only pulling water out of sources like rivers and aquifers, but also collecting rainwater, recharging and recycling wastewater, and making the non-potable potable again.
"It's all water," said Michael Ogden, founding director of the design, engineering and management firm Natural Systems International. "You can't separate them. Whenever you think about a project, you've got to think about all three – rain, potable water and wastewater."
Advancing technologies and new water treatment facilities are increasingly pushing that holistic goal towards reality. In 2008, Orange County, California began operations at what was then the largest water purification project, processing the county's wastewater to recharge its groundwater sources – essentially running the course from toilet to tap. But while large-scale projects like this are helping to increase water supplies, many say water issues need to be approached at a much smaller scale.
"We need a hydrologist at every design table," said Ann Croissant, founder and president of the San Gabriel Mountains Regional Conservancy. She and many of the design professionals in attendance stressed the importance of including water concerns in every project.
But at the same time, planners and developers need to widen their scope, says landscape architect Bill Wenk.
"We have to work at a systems-level, and I think most of the conversations about sustainability are about sites," Wenk said. By only focusing on the one-off projects that achieve high levels of water sustainability, Wenk says overarching policies to guide wiser water use fall by the wayside.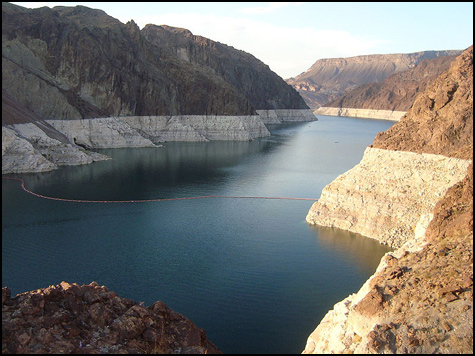 But with increasing attention being paid to climate change, those policies may begin to emerge. Greenhouse gas emissions are derived directly or indirectly from energy production, which relies heavily on large amounts of water. According to a 2007 report from the U.S. Geological Survey, 47% of all the water used in the United States is used to produce energy. At the same time, the pumping and movement of water through the nation's extensive dam and canal system requires huge amounts of energy. For the Central Arizona Project, a 336-mile diversion canal diverts Colorado River water to Phoenix and Tucson, 43% of the 2010 operating budget is expected to go towards buying energy.
"Energy and water are the same thing," said architect Raymond Lucchesi of Lucchesi Galati in Las Vegas.
Many other speakers stressed that the connection between the two should be a major element of any new policy related to climate change. Saving both energy and water is becoming more and more important not only to policymakers, but also to developers.
There is a broad spectrum of methods to achieve those savings – from simple technologies for reducing leaks in toilets to rainwater collection legislation to top-down schemes that seek to rewrite water policies at the megaregion level. Though a fullscale revision to the nation's water policies isn't likely to emerge any time soon, there does seem to be an increasing acceptance of the fact that that status quo is not sustainable.
"We know that planning should come from the watershed level," said Archuleta, echoing the sentiment pushed by John Wesley Powell almost 150 years ago. But it's probably too late to make that type of transition, especially in cities and regions more than 100 years old.
Dam and reservoir projects are going to be with us for decades to come, and will likely outlive everyone alive today. Though some smaller dams are being decommissioned here and there, the bigger dams like Hoover Dam near Las Vegas and San Luis Dam in Central California aren't going anywhere. Because of the cities and regions that they enabled and the growth they continue to fuel, these dams and water projects are simply too big to fail. But through a more holistic approach to water policy and conservation, the wasteful past of water use in the West may begin to change.
---
Nate Berg is assistant editor of Planetizen.
San Francisco Just Ended Single-Family Zoning
The San Francisco Board of Supervisors voted to Tuesday to eliminate single-family zoning, but pro-development advocates say additional changes are needed to unleash a wave of construction.
This six-course series explores essential urban design concepts using open source software and equips planners with the tools they need to participate fully in the urban design process.
This course aims to provide an introduction into Urban Design Sketching focused on how to hand draw master plans using a mix of colored markers.
View More