Denmark is one of three countries that experts suggest watching to determine how the Omicron wave will affect the U.S. and other well-vaccinated nations. Cases are surging notwithstanding having 78% of its population fully vaccinated.
---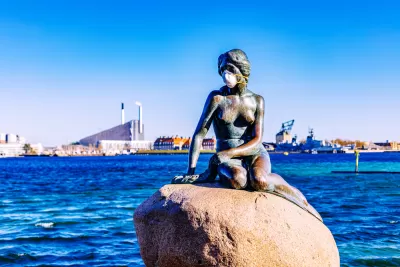 "The Omicron variant, which is now dominant in the United States and spreading faster than any variant yet, has already pushed daily coronavirus case counts higher than the peak of the recent Delta wave," states the introduction to a New York Times article about the variant's explosive growth in the U.S. published on Dec. 23, 2021. "By most estimates, the country is in for a significant winter surge."
The 7-day average of daily new cases topped 200,000 on Christmas Day, a number not seen since Jan 19, 2021, when cases were declining from the peak of the winter surge on Jan.11 when they topped 250,000, according to The New York Times U.S. coronavirus tracker.
To gauge where the United States might be headed in this Omicron wave, we look at Denmark, one of three countries that CNN recommended watching due to the oncoming global dominance of the variant first detected by South African scientists on Thanksgiving.
"South Africa, the United Kingdom and Denmark are three of the countries where the Omicron variant is now surging, less than a month after it was first detected," reported Laura Smith-Spark on Dec. 17, although The Washington Post reports on Dec. 22 that "South Africa's huge omicron wave appears to be subsiding."
Denmark's Statens Serum Institute (SSI) said Omicron was expected to become the dominant coronavirus variant this week. Almost 10,000 cases of infection were confirmed in the country in the last 24 hours, the SSI said Thursday [Dec. 16]. 
Johns Hopkins senior scholar, Amesh Adalja, pointed to the same three countries in an AP article about the variant's rapid spread,  accounting for 73% of new cases in the U.S. on Dec. 20. Adalja warns that the nation will see an onslaught of breakthrough infections over the holidays, with hospitalizations to follow largely among the unvaccinated that will threaten to overwhelm hospitals.
Dr Hans Henri P. Kluge, the World Health Organization regional director for Europe, noted another highly vaccinated European nation to watch in his COVID-19 update on Dec. 21.
We can see another storm coming – Omicron is becoming, or already has become, dominant in several countries, including in Denmark, Portugal and the United Kingdom, where its numbers are doubling every one and a half to 3 days, generating previously unseen transmission rates.

Within weeks, Omicron will dominate in more countries of the Region, pushing already stretched health systems further to the brink. Omicron is likely to become the dominant variant circulating in our Region.
Third highest case incidence in the world
The 7-day average of daily new cases in Denmark approached 11,000 on Dec. 25, according to The New York Times global coronavirus tracker, up 77% in the last two weeks and 10% from what SSI reported (via CNN above) a week earlier. The daily case incidence was 184 per 100,000 people, the third-highest in the world after San Marino and Andorra, both of which have higher vaccination levels than the U.S.
Denmark a harbinger?
"As omicron drives a new phase of the pandemic, many are looking to Denmark — and particularly the government institute [SSI] devoted to testing, surveillance and modeling — for warnings about what to expect," writes Chico Harlan, Rome bureau chief for The Washington Post reporting from Copenhagen on Dec. 18 in the source article.
The emerging answer — even in this highly vaccinated, wealthy northern European country — is dire. For all the defenses built over the last year, the virus is about to sprint out of control, and scientists here expect a similar pattern in much of the world.

"The next month will be the hardest period of the pandemic," said Tyra Grove Krause, the chief epidemiologist at Denmark's State Serum Institute, a campus of brick buildings along a canal.
As for early reports and studies pointing to Omicron causing less severe infection than Delta which would lower the demand on hospitals, "Denmark's projections show the wave so fully inundating the country that even a lessened strain will deliver an unprecedented blow."
"This will overwhelm hospitals," Grove Krause said. "I don't have any doubt about it."
Harlan explained why Gove Krause believes that Omicron can penetrate the immunity, a trait known as 'immune escape,'  gained by being fully vaccinated that had worked with prior variants.
Denmark's data shows people with two doses to be just as vulnerable to omicron infection as the unvaccinated. Those who've received boosters have better protection — a sign of hope — but meanwhile, about 3 in 4 Danes have yet to receive a third dose, making the majority of the country vulnerable. 
Restrictions needed
"With the surge coming into view, Denmark this month cut the opening hours for bars and restaurants, urged people to work from home, and closed schools seven days earlier than planned for Christmas break," adds Harlan.
Grove Krause cautioned that the projections didn't take into account the government's further moves announced Friday, which include the closure of cinemas and theaters. But even a full lockdown, she said, "won't stop this from getting out of control."
The European Centre for Disease Prevention and Control also urged countries to enact public health measures to reduce transmission and not just rely on increasing vaccinations in their risk assessment issued on Dec. 15.
In the current situation, vaccination alone will not allow us to prevent the impact of the Omicron variant, because there will be no time to address the vaccination gaps that still exist. It is urgent that strong action is taken to reduce transmission and alleviate the heavy burden on health care systems and protect the most vulnerable in the coming months.

It remains a priority to use face masks appropriately, telework, prevent crowding in public spaces, reduce crowding on public transport, stay home when ill, maintain hand and respiratory hygiene measures and ensure adequate ventilation in closed spaces. Countries may expect a strong resurgence of cases if they lift these interventions.
Why watch Denmark?
"Denmark's projections are taken seriously around the world, because they are informed by an all-encompassing coronavirus surveillance system designed specifically for moments like this — when the nature of the virus is quickly shifting," adds Harlan.
Harlan spent considerable time at the State Serum Institute and wrote not just about what is done there, but impressions from those who perform the work.
Scientists say they feel trepidation — and also a bit of awe — about what they are seeing: an incredibly fit virus, winning a turf war against delta.
Hopeful update
"Early benchmarks from Denmark on infections and hospitalizations are providing grounds for guarded optimism that highly vaccinated countries might be able to weather the omicron wave," reports Harlan in a separate piece on Dec. 24, almost a week after the source article was published.
Related in Planetizen: 
FULL STORY: Highly vaccinated countries thought they were over the worst. Denmark says the pandemic's toughest month is just beginning.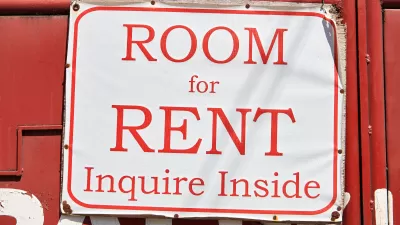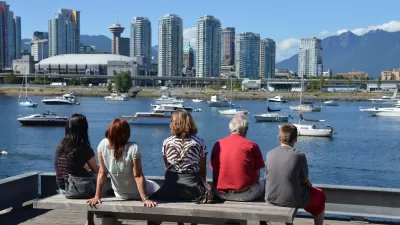 Ten Signs of a Resurgent Downtown
In GeekWire, Chuck Wolfe continues his exploration of a holistic and practical approach to post-pandemic urban center recovery, anchored in local context and community-driven initiatives that promote livability, safety, and sustainability.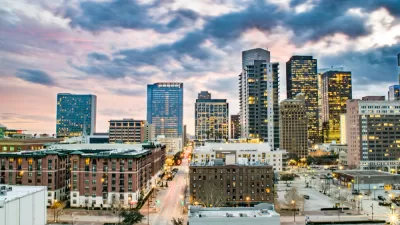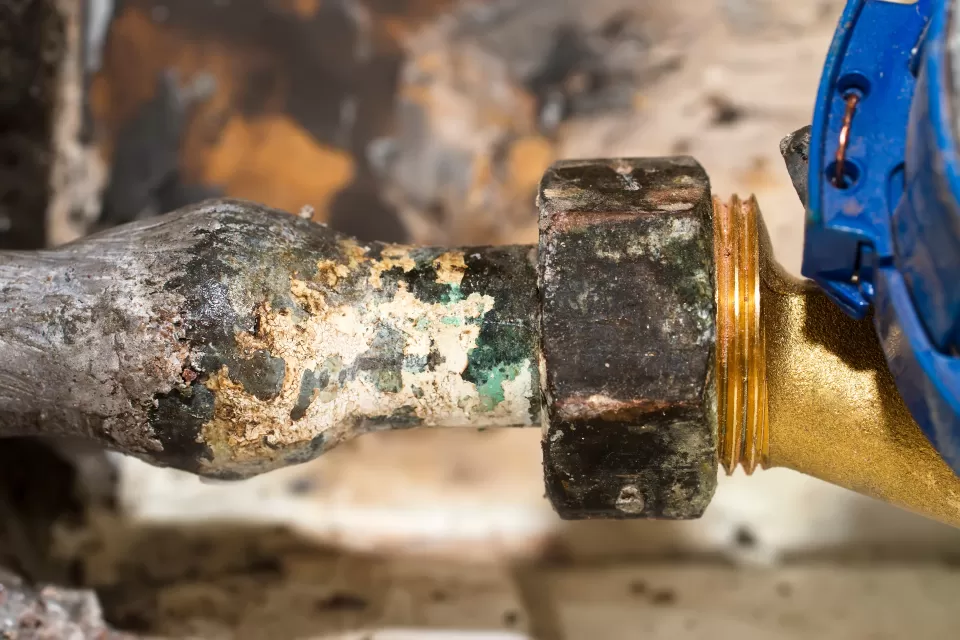 An Equity Approach to Lead Pipe Replacement
A former Chicago health commissioner calls on governments to prioritize the most marginalized and historically disinvested communities when distributing funding to replace lead pipes, which have taken the highest toll on the health of disadvantaged c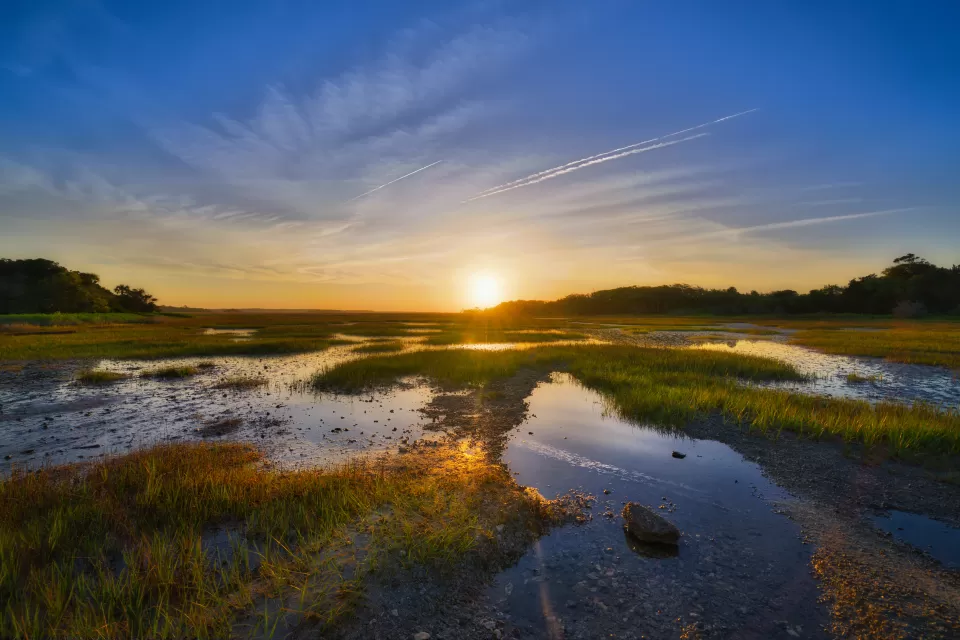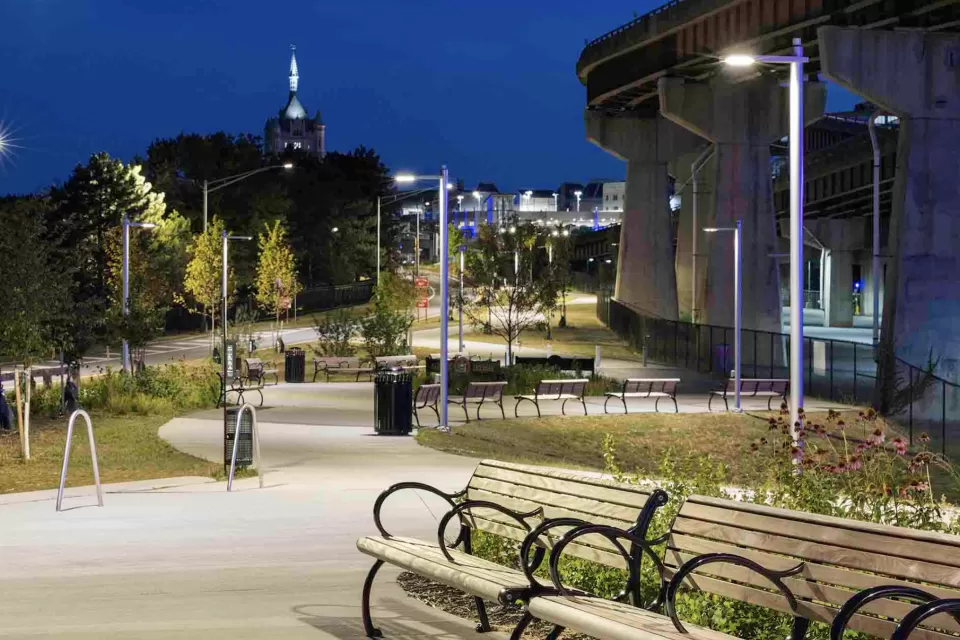 This six-course series explores essential urban design concepts using open source software and equips planners with the tools they need to participate fully in the urban design process.
Learn the tools for implementing Universal Design in planning regulations.
View More