Brazil has surpassed the U.S. and led the world in the daily average of COVID-19 deaths and coronavirus infections during the last week. Experts point to a coronavirus variant and the lack of a federal strategy, leaving states without assistance.
---
"As many countries put the worst of the pandemic behind them, Brazil is facing one of its worst humanitarian crises yet as deaths and infections surge, registering in the past week almost 1,000 new cases every 20 minutes—more than 70,000 a day," reported Samantha Pearson and Luciana Magalhaes for The Wall Street Journal on March 10. The U.S. averaged 57,400 on that day, dropping to 54,800 on March 14, according to The New York Times U.S. coronavirus data tracker.
Brazil's seven-day average daily death toll has risen to 1,573 while the rate in the U.S. is plunging—down to 1,566 a day—amid fewer cases and more vaccination, according to Our World in Data at Oxford University. The U.S. hit a peak of just over 3,400 daily deaths in January.
While Brazil leads the world in the daily new infections, its per capita infection rate is 32 per 100,000 people, just below that of New York and Rhode Island, two of the three red-zone states in the U.S. New Jersey leads with a 7-day average of 43 daily new cases per 100k according to The Washington Post U.S. coronavirus data tracker on March 15. Eastern Europe largely, but not entirely, dominates the list of countries with the highest case incidence rates.
The variant
"Public health specialists lay part of the blame on the rapid spread of the P.1 strain from the Amazonian city of Manaus, which studies have shown to be more contagious and better able to reinfect people than previous versions of the disease," add Pearson and Magalhaes.
Deaths have also surged as Brazil's health system has struggled to cope, meaning patients who could have been saved were left to die in chaotic hospital corridors or—in the worst cases—suffocated to death for lack of oxygen.

Public hospitals in the capital Brasília and across more than 20 of Brazil's 26 states have now reached full capacity or are close to running out of beds in their ICU wards. Hospitals in Brasília, the Amazon and the south have resorted to renting refrigerated shipping containers to store corpses after their on-site morgues filled up.

While the infection rate and daily death toll have shown signs of falling in Amazonas state over recent weeks, other states further south are facing their darkest days yet as P.1 continues to spread. São Paulo, Brazil's biggest and wealthiest city, has called on volunteer doctors to help relieve exhausted medical staff as ICU occupancy rates reach 80% for the first time.
Reinfection
This strain has captured the world's attention because it provides one of the best examples of reinfection, potentially shattering the possibility of herd immunity, if only from natural immunity obtained by the transmission of the virus as opposed to inoculation of an authorized COVID-19 vaccine.  James Hamblin, M.D., a staff writer at The Atlantic, explored the issue in a deep dive on Feb. 1.
Manaus saw a devastating outbreak last April that similarly overwhelmed systems, infecting the majority of the city. Because the morbidity was so ubiquitous, many scientists believed the population had since developed a high level of immunity that would preclude another devastating wave of infection. 

Data seemed to support the idea that herd immunity in Manaus was near...In The Lancet this week, a team of Brazilian researchers noted that even if these estimates [of up to 76%] were off by a large margin, infection on this scale "should confer important population immunity to avoid a larger outbreak."
The city reopened and experienced a "winter with low levels of COVID-19 cases," adds Hamblin.
Yet now, the nightmare scenario is happening a second time. The situation defies expert expectations about how immunity would help protect the hardest-hit populations.

Though many questions remain, one plausible explanation is that people who have already been infected by the virus are getting sick—and not mildly so. That possibility has been long feared throughout the pandemic, yet not previously seen on any significant scale.

Although no known variants have been found to pose an immediate threat to vaccinated people, the capacity for reinfection to any significant degree would reshape the pandemic's trajectory.
Federal leadership
"Public-health specialists have also blamed President Jair Bolsonaro for failing to secure more vaccines and for playing down the danger of the disease," add Pearson and Magalhaes. "The former army captain recently told Brazilians to get back to work and 'stop whining.'"
Comparisons to former President Donald Trump's handling of the pandemic are apparent, not the least of which was that both were big fans of using the anti-malaria drug, hydroxychloroquine, to treat COVID, which was unproven and potentially harmful.
"They've both resisted social distancing, lashed out against lockdowns, and compared the coronavirus to the flu," wrote Christian Paz for The Atlantic last October. "They've each played down the severity of their countries' outbreaks, attacked experts (including within their own government), attended large political events often without wearing masks..."
And they both got COVID-19 and survived, though Bolsonaro had a mild case and did not need to be hospitalized like Trump.
Related in Planetizen:
FULL STORY: Brazil, Hit by Covid-19 Variant, Surpasses U.S. in Daily Cases and Deaths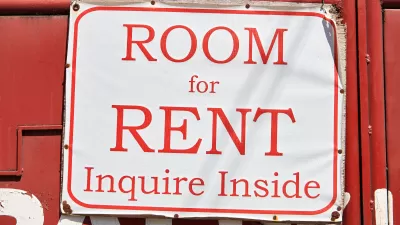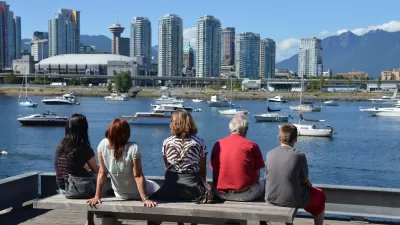 Ten Signs of a Resurgent Downtown
In GeekWire, Chuck Wolfe continues his exploration of a holistic and practical approach to post-pandemic urban center recovery, anchored in local context and community-driven initiatives that promote livability, safety, and sustainability.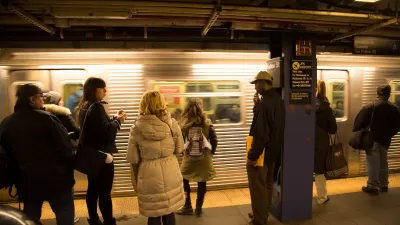 Off-Peak is the New On-Peak
Public transit systems in major U.S. cities are starting to focus on non-rush hour travelers as pre-pandemic commuting patterns shift and transportation needs change.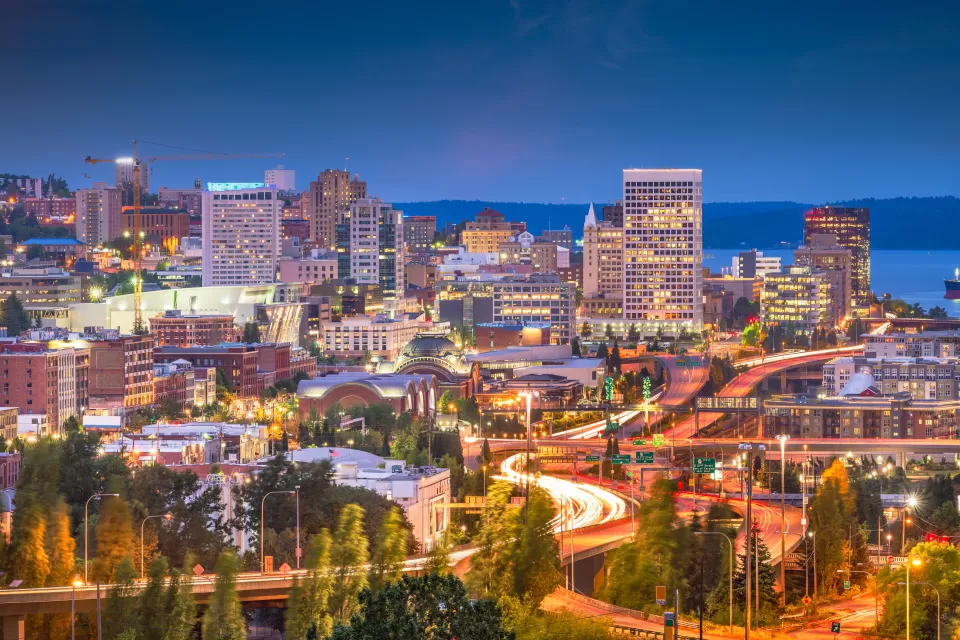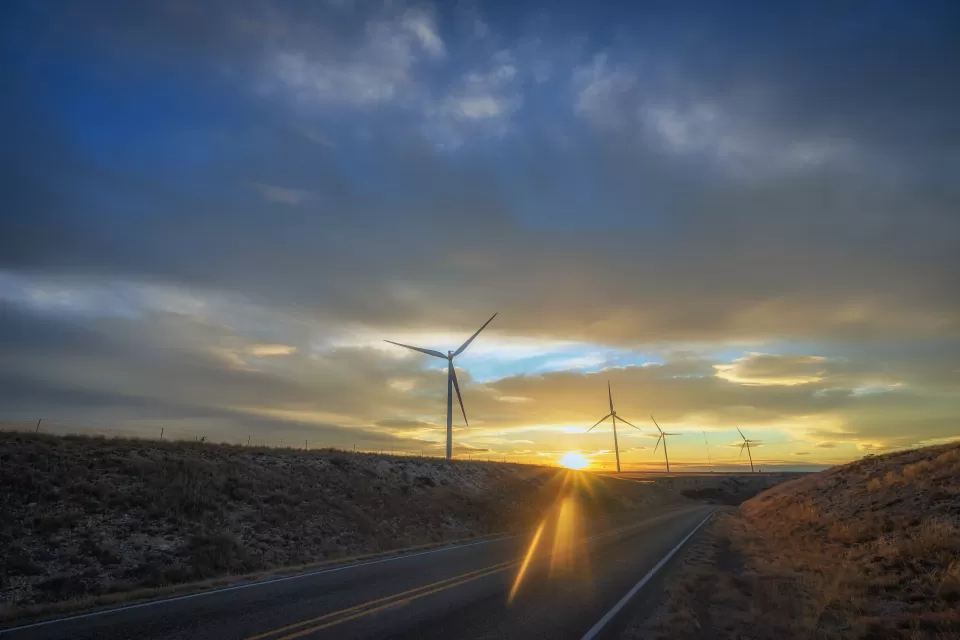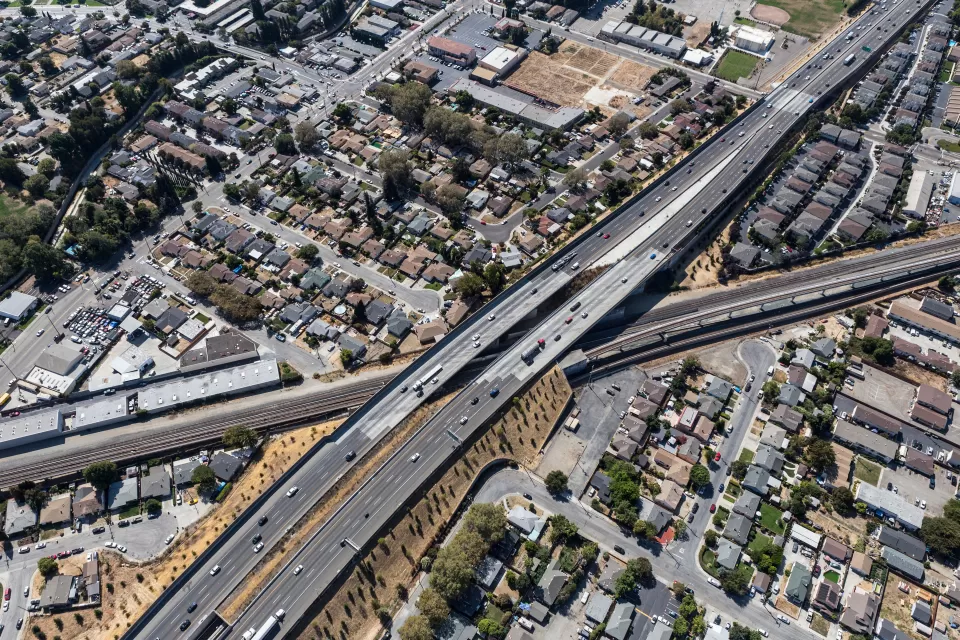 The Limitations of 'Reconnecting Communities'
The Biden administration has pledged to correct the damage imposed on communities by highways and infrastructure, but many projects are only committing to minor improvements, not transformative changes.
This six-course series explores essential urban design concepts using open source software and equips planners with the tools they need to participate fully in the urban design process.
Learn the tools for implementing Universal Design in planning regulations.
View More