Shortly after a private White House report blasted Georgia's pandemic response, Gov. Brian Kemp issued an executive order allowing cities and counties to impose requirements on mask-wearing. The report was leaked to The Atlanta-Journal Constitution.
---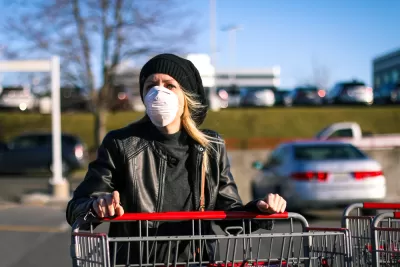 [Correspondent's note: Scroll down to read an update on Arizona's coronavirus outbreak. Like Georgia, no statewide mask-wearing requirement exists.]
Georgia is experiencing one of nation's worst coronavirus outbreaks, with 24.6 daily new cases per 100,000 people (seven-day moving average), based on Aug. 19 data, according to Harvard's COVID Risk Levels Dashboard (explained here). Only Mississippi and Texas are higher, with 24.9 cases per 100,000. Tennessee is fourth, with 24.4 cases per 100,000. All four states are colored orange, being below 25 cases per 100,000. Above 25, states are classified as red.
The White House Coronavirus Task Force uses a similar rating system, though it records case incidence per week rather than per day, applies only three colors (red, yellow, and green) to categorize state performance rather than four, and tracks the test positivity rate.
The task force's comprehensive but private reports on every state's pandemic response were first publicized by the Center for Public Integrity on July 14 ("Exclusive: White House document shows 18 states in coronavirus 'red zone'") and then by The New York Times on July 28 ("As Trump called on states to reopen, a federal report urged 21 'red zone' states to impose more restrictions"). (Both are described here.)
The Atlanta-Journal Constitution added to the exposure of these White House reports on Aug. 13 in an "AJC exclusive" by J. Scott Trubey and Greg Bluestein about the task force's "Georgia State Report." The report, published Aug. 9 and presumably sent only to Gov. Brian Kemp, is embedded in the source article.
The White House report examined data from Aug. 1 to Aug. 7 and was a follow up to one dated July 26 that labeled Georgia as one of 21 states in the "red zone." The new assessment found Georgia's case rate declining slightly, but new case growth and the numbers testing positive for the virus still put Georgia in the red zone.
As noted above, case incidence has decreased, but the test positivity rate appears to have plateaued at 11.7 percent, well above the national average of 6.4 percent, and would keep Georgia in the "red zone" as it is above 10 percent.
The task force "strongly recommends" Georgia adopt a statewide mandate that citizens wear masks, joining a chorus of public health officials, Democrats and others who have warned that Gov. Brian Kemp's refusal to order face coverings has plunged the state into deeper crisis and will prolong recovery.

Businesses, such as nightclubs, bars and gyms, currently open with some restrictions in Georgia, should be closed in the highest risk counties, the report said.
The second of the six summary bullets listed page 1 of the nine-page report [Google pdf] notes the severity of the Georgia outbreak.
Georgia has seen stability in new cases, but an increase in test positivity over the past week. There is widespread and expanding community viral spread. There is no significant improvement in the Atlanta metro area, with continued high levels of new cases at a plateau. Mitigation efforts must increase.
The task force reports have been praised by some public health experts. The main fault they find is that they are private.
Dr. Melanie Thompson, principal investigator of the AIDS Research Consortium of Atlanta, said it is frustrating that the report is only seeing the light of day because of a leak. 
Georgia mask feud resolved
On Aug. 13, the same day that the AJC exposed the coronavirus task force's scathing report on the state's performance, Kemp "withdrew his lawsuit challenging the city of Atlanta's mask mandate and coronavirus restrictions, ending a legal feud between the Republican governor and the Democratic leader of the state's capital city over how to contain the pandemic," reported Bluestein and Jeremy Redmon. Two days later, "Kemp signed an executive order on Saturday that empowers many Georgia cities and counties to impose face covering requirements to combat the coronavirus," reported Bluestein.
The order continues to "strongly encourage" residents and visitors to wear masks but doesn't require them. But for the first time, Kemp is giving cities and counties leeway to impose their own mask restrictions.
Nonetheless, Kemp's decision to end the state preemption of local mask-wearing bans was welcome news for Georgia cities and counties.
"From what we are hearing, we anticipate a number of cities and counties will be adopting policies and ordinances," Larry Hanson, the executive director of the Georgia Municipal Association, told Bluestein and Redmon on Aug. 17.
Among them are local leaders in Hancock County, which has the highest COVID-19 death rate per 100,000 people in the nation, according to the COVID Racial Data Tracker. Some 35 people have died from the disease in Hancock, a rural community home to 8,500.
Kemp continues to resist a statewide mask-wearing mandate, along with 15 other states.
"I still believe a statewide mask mandate isn't the way to go, and I don't believe you have to have a mask mandate to do the right thing," he said during a Monday [Aug. 17] conference call.
Furthermore, Kemp placed restrictions on the local mask-wearing mandates, explained Bluestein, unlike another Republican governor of a former red zone state who continues to resist a statewide mandate and whose state was "suffering the worst Covid-19 outbreak in the US" in early July.
Arizona's dramatic improvement without statewide mask mandate
Sarah Mervosh and Simon Romero of The New York Times reported on July 24 [italics added]:
Only a few weeks ago, Arizona was leading the nation in coronavirus infections per capita, as the virus spread across many Sun Belt states that had opened quickly in late spring. Facing a mounting crisis in June, Gov. Doug Ducey, a Republican, reversed himself [on June 17] and allowed cities and counties to order residents to wear masks. He also rolled back some earlier reopenings, and directed bars, indoor gyms, water parks and movie theaters to shut down again.

Arizona is now averaging 2,600 new cases a day, down from 3,800 earlier this month. The number of new cases can depend on testing, an issue Arizona has struggled with, but the number of people hospitalized with the virus — a real-time measure of who is seriously sick — has also started to decline.
Fast-forward almost a month to Aug. 20 and the Grand Canyon State's seven-day average was 779 cases a day, according to the Times tracker. Harvard's COVID Risk Levels Dashboard shows it averaging 12 infections per 100,000 people, comfortably below the national average of 14, based on Aug. 19 data.
Its test positivity rate is averaging 9.1 percent, down from 27.6 percent in the second week of July and low enough to take it out the White House's red zone, but considerably higher than the national average of 6.4 percent, according to the Johns Hopkins Coronavirus Resource Center on Aug. 21.
Will local mask-wearing requirements reduce community spread in Georgia?
The Arizona example shows that even without a statewide mask-wearing mandate, the infection incidence can dramatically decrease by allowing municipalities to impose mask requirements. However, Kemp has imposed some restrictions on those mandates, unlike Ducey. Furthermore, Ducey closed bars, indoor gyms, water parks, and movie theaters, which the White House Coronavirus Task Force recommended for Georgia as well.
When Kemp spokesman Cody Hall was asked by the AJC why the governor refuses to follow the task force recommendations to close businesses such as bars and nightclubs, he responded, "As the governor has said many times before, this fight is about protecting the lives — and livelihoods — of all Georgians."
Related in Planetizen:
FULL STORY: White House warns of 'widespread and expanding' COVID-19 spread in Georgia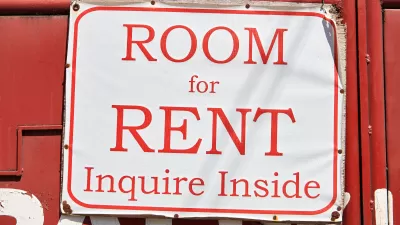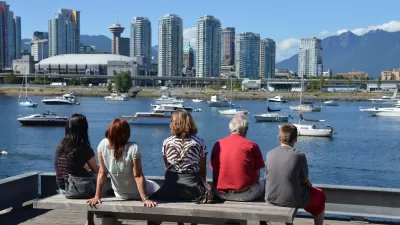 Ten Signs of a Resurgent Downtown
In GeekWire, Chuck Wolfe continues his exploration of a holistic and practical approach to post-pandemic urban center recovery, anchored in local context and community-driven initiatives that promote livability, safety, and sustainability.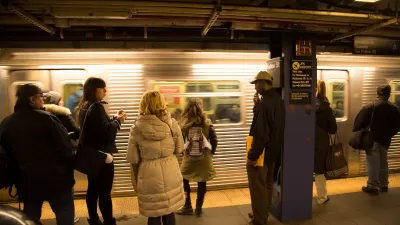 Off-Peak is the New On-Peak
Public transit systems in major U.S. cities are starting to focus on non-rush hour travelers as pre-pandemic commuting patterns shift and transportation needs change.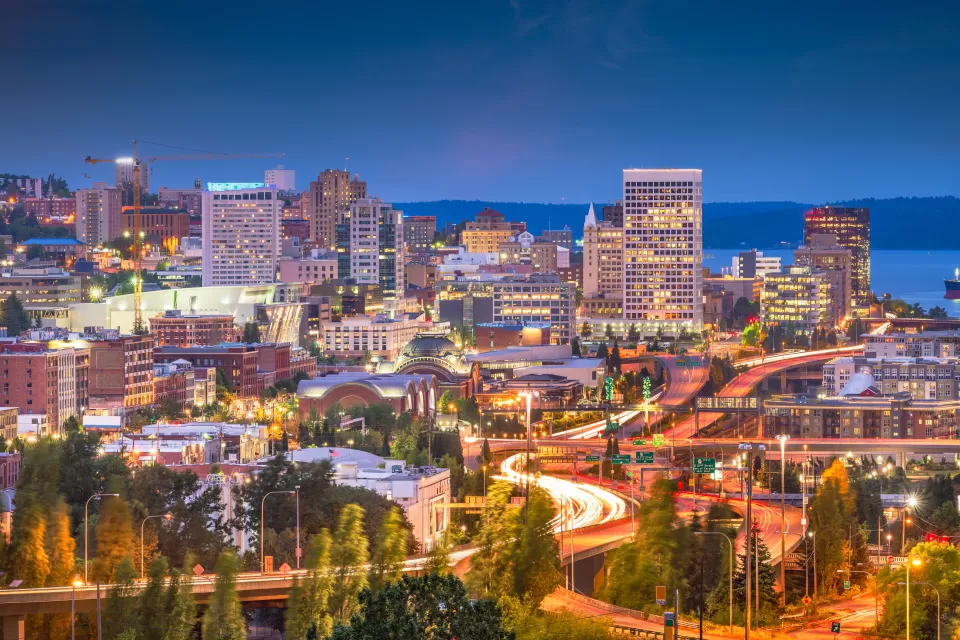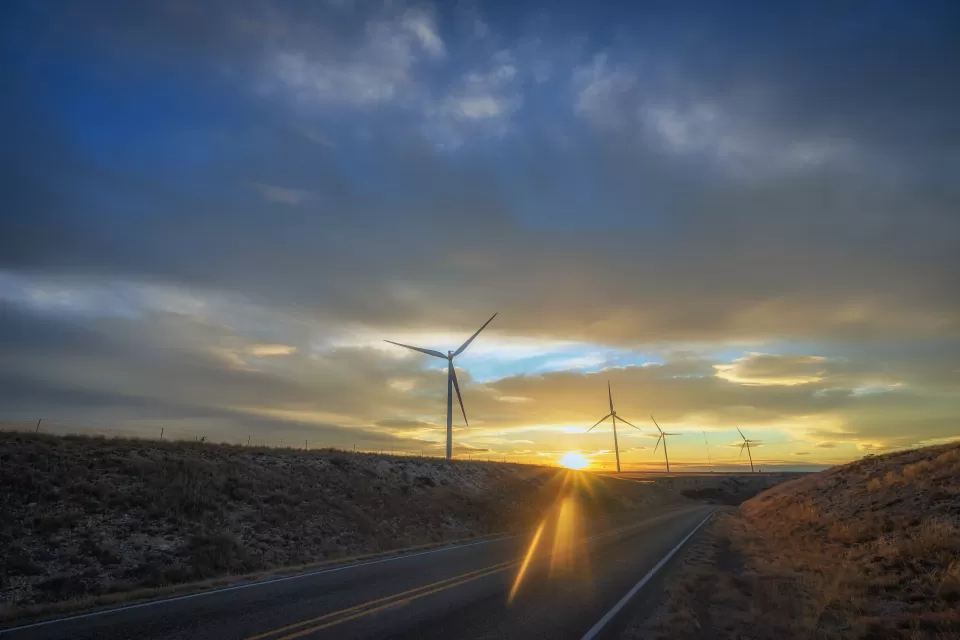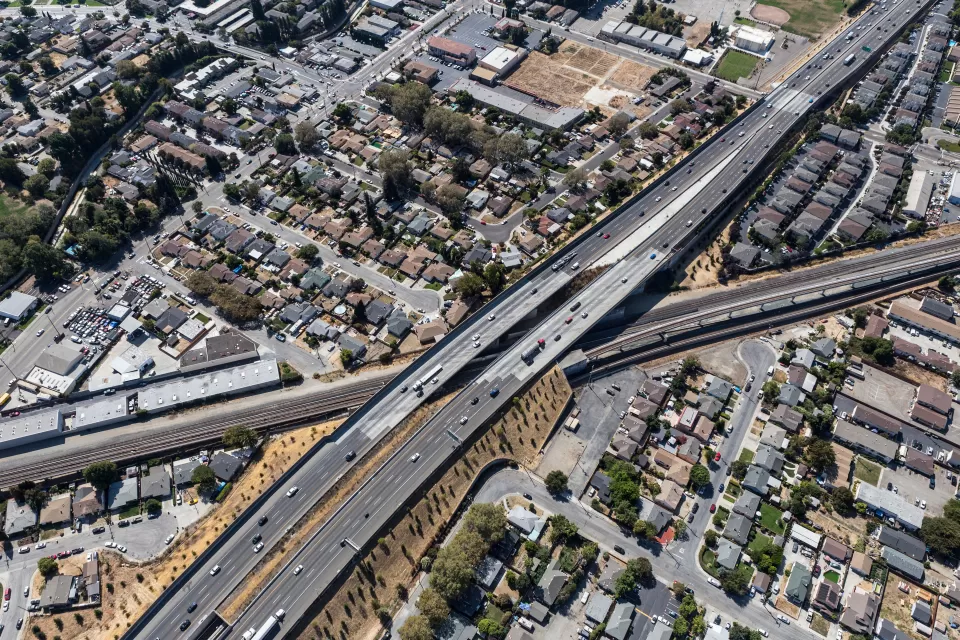 The Limitations of 'Reconnecting Communities'
The Biden administration has pledged to correct the damage imposed on communities by highways and infrastructure, but many projects are only committing to minor improvements, not transformative changes.
This six-course series explores essential urban design concepts using open source software and equips planners with the tools they need to participate fully in the urban design process.
Learn the tools for implementing Universal Design in planning regulations.
View More