Population data released May 1 by the Department of Finance reveals the Golden State's lowest population growth rate on record, at 0.47 percent.
---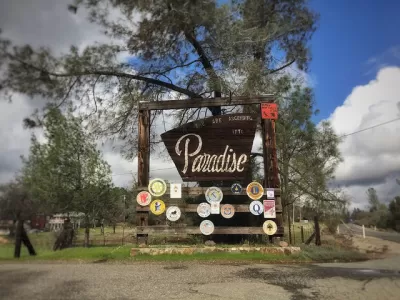 Last July, Joe Mathews of Zócalo Public Square wrote a rather startling column, "Could California's Population Actually Shrink?" in which he asserted that the state's population "will hit 40 million this summer." 
While we can only speculate on the answer to Matthews' question, we do know that he was wrong on his assertion. As of Jan. 1, the state's population still hadn't reached 40 million. With the addition of 186,807 new residents last year, the population reached 39,927,315 according to population estimates released by the Demographic Research Unit (DRU) of the state Department of Finance on May 1.
"The overall growth rate slipped to 0.47% last [calendar] year from 0.78% in 2017, the slowest since data collection started in 1900, department spokesman H.D. Palmer said," report Javier Panzar and Sarah Parvini for the Los Angeles Times. "Officials noted last May that California's population had grown by an average of 333,000 people a year since 2010." Growth last year was 44 percent lower.
"This rate is driven by a significant decline in births, down by more than 18,000 over the previous year, as well and data reflecting lower student enrollment," notes the bottom of page 1 of the 12-page report [pdf]. "Deaths continued an upward trend seen since 2010 as California's 'Baby Boomers' continue to age."
Readers following Califonia population in Planetizen would not have been surprised at the 0.47 percent growth rate. The DRU's report released Dec. 21, 2018 (posted here) estimated the population growth for the 2018 fiscal year (July 1, 2017 to July 1, 2018) at 0.54 percent and an addition of 215,000 residents. That post also indicated that Census Bureau data for the same period estimated California's growth at 0.40 percent, well below the national growth rate of 0.62 percent, an 80-year low. The two agencies use different data collection methods.
Population decline in the nation's most populous county
"The number of residents [in Los Angeles County] dropped from 10,254,658 to 10,253,716 by the end of 2018," note the reporters. "This is the first time since 2010 that the population dropped in the county, officials said."
Immigration changes are a major factor
"Ethan Sharygin, a demographer with the state, said researchers had expected to find a decline in the birthrate but were surprised to see such a large change," add Panzar and Parvini. "One reason for the shift, he said, is the decline in immigrants from Mexico paired with an increase in Asian immigrants."
"The overall profile of immigrants to California is higher education, which correlates to lower fertility," he said. "With native-born, we see a long-running trend throughout the U.S where fertility has been trending downward."

The inference is that Asian women have lower fertility due to higher education. Adam Beam of the Associated Press also cites Sharygin his widely published piece on the DRU report who notes that birth rates are higher in Mexico than China.
Net domestic migration data, which has been negative since at least 1990, was not included in the May 1 report, unlike the Dec. 21, 2018 report, which found that net migration, which includes both domestic and international movement of people, had reduced to 21,000, accounting for 10 percent of the state's growth. 
Wildfire effects
Another noteworthy aspect of the report are demographic changes resulting from the Camp Fire in Butte County, the most destructive wildfire in California history, killing 85 people and destroying over 14,600 housing units.
"The fire destroyed almost 90 percent of the housing stock and displaced 83 percent of the population in the Town of Paradise, which suffered the loss of 11,371 housing units," according to the 12-page DRU report [pdf]. "The majority of the displaced persons relocated to the surrounding cities of Chico and Oroville, each adding more than 20 percent to their total populations." [Italics added].
What's even more surprising is that Chico, which was the 86th largest city in the state in July 2015, led the state in numeric growth as well as the rate of growth, gaining 19,250 new residents to total 112,111. Contrast that numeric growth with the sizes of the next cities that grew the most:
With a population of 508,000 persons, Sacramento added over 7,400 persons. San Diego (1,421,000) added 6,200 persons, followed by Irvine (280,000) adding 6,100 persons. Santa Clarita (218,000) rounds out the top five cities by numeric growth with 5,700 new residents due to a large annexation from Los Angeles County.
Housing shortage and aging population
Dowell Myers, a professor of demography and urban planning at the University of Southern California who has written extensively on the state's housing crisis and its detrimental impact on population, is cited extensively in the article by Panzar and Parvini.
"Myers said the housing crunch makes it harder for younger residents to lay down roots and have children," add Panzar and Parvini. "That is especially concerning as California's senior population continues to grow at a fast pace. The state faces numerous budget and policy concerns as those older than 65 make up a larger and larger share of the population."
"Old people are holding in place, but we are losing the younger generation. We are losing potential parents," Myers said. "It is a slow-moving train wreck here." 
Matt Levin confirms and expands on Myers assertion with the latest data from the state's Demographic Research Unit in his April 29 post in CALmatters, "For aging California, is the future Florida?" 
Within a decade, more than 20% of the state's residents will be seniors — a higher proportion than currently resides in Florida, a state famous for its large population of snowbird retirees.
Despite increases in living costs, baby boomers don't seem to be leaving California in the numbers you might expect. While some are fleeing to more affordable places like Nevada and Arizona, the vast majority are spending their golden years in the Golden State.

"The data we have don't show that the 65-plus population moving out of state is a very important phenomenon," said state demographer Sharygin.
Housing production data
Like the U.S. Census Bureau, California demographers also report on housing production. According to the California Department of Housing and Community Development's February 2018 report, "California's Housing Future: Challenges and Opportunities [pdf]," the state should be building 180,000 homes annually to keep up with housing growth from 2015-2025. For the third consecutive year, housing production has decreased, note Panzar and Parvin.
California added a net 77,000 completed housing units in 2018, compared with 85,297 units added in 2017 and 89,457 in 2016.

Los Angeles added the most housing units in 2018, with 16,525, while San Diego followed with 4,505 and Irvine came in third with 3,384. Santa Clarita and Sacramento rounded out the top five with 2,486 and 2,353 new units, respectively.
As for Gov. Gavin Newsom's campaign pledge to build 3.5 million new homes will be built in California by 2025, USC Professor Myers "noted the state is not on track to meet that goal," add the reporters. "It is impossible," he said.
However, there is no shortage of state legislation to tackle the problem. Keep an eye on Senate Bill 50, dubbed the More HOMES Act by the author and new chair of the Senate Housing Committee, Sen. Scott Wiener (D-San Francisco).
FULL STORY: California's population growth is the slowest in recorded history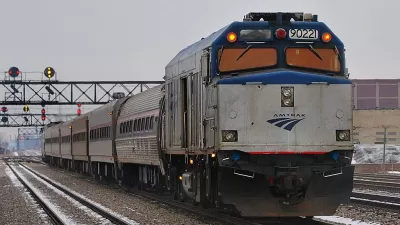 Amtrak Ramping Up Infrastructure Projects
Thanks to federal funding from the 2021 infrastructure act, the agency plans to triple its investment in infrastructure improvements and new routes in the next two years.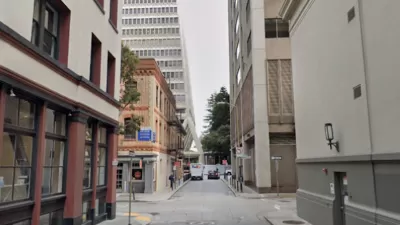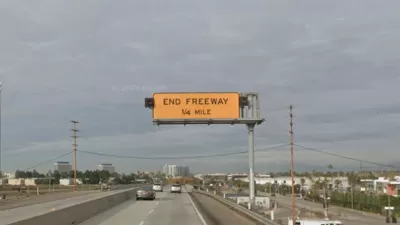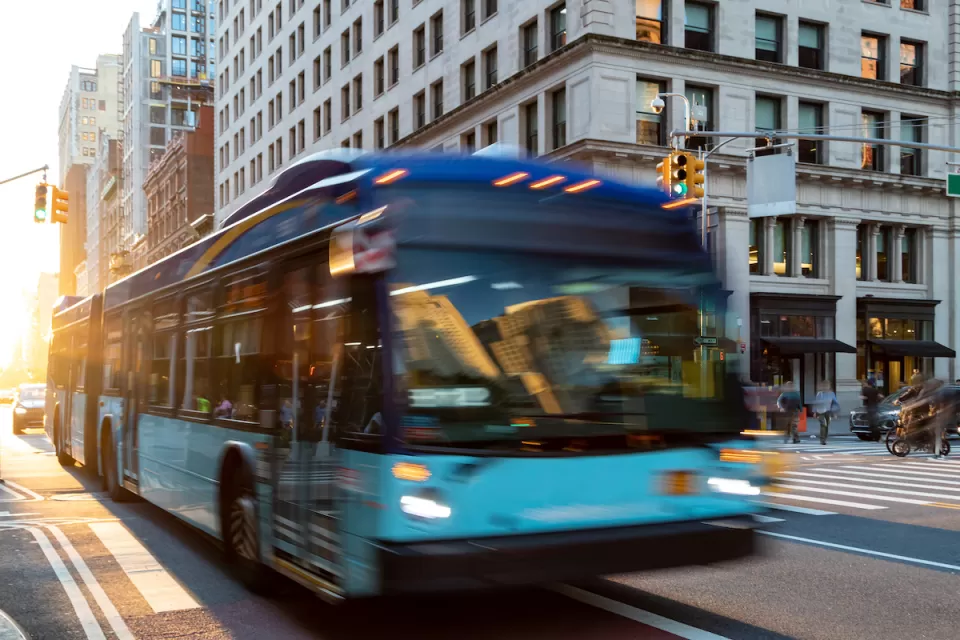 How to Measure Transit Equity
A new report highlights the need to go beyond traditional equity metrics to assess how public transit systems are serving the lowest-income and most disadvantaged riders.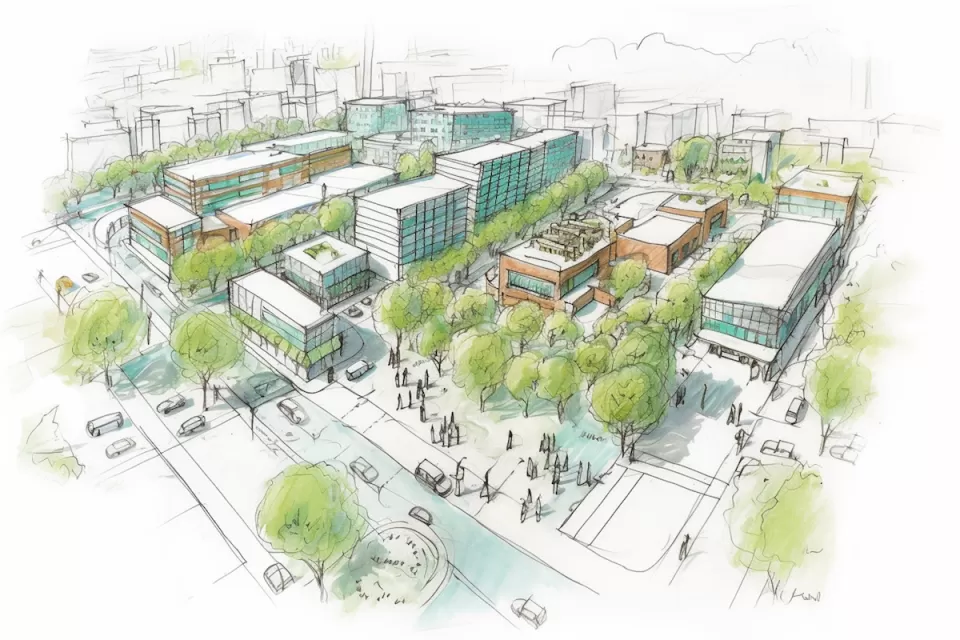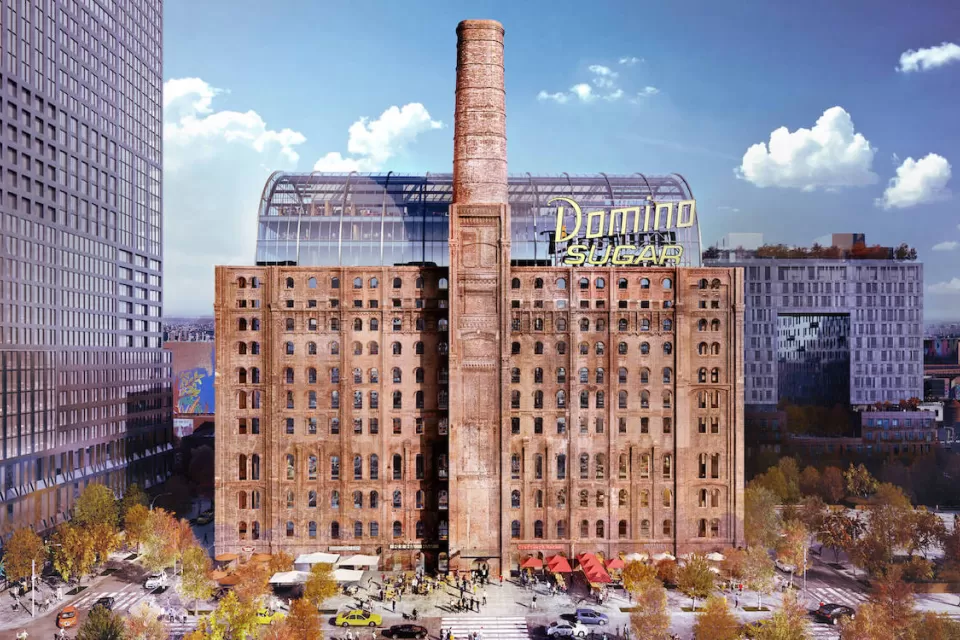 This six-course series explores essential urban design concepts using open source software and equips planners with the tools they need to participate fully in the urban design process.
Learn the tools for implementing Universal Design in planning regulations.
View More